Long held as one of the best kept holiday secrets in all of Europe, in recent years Croatia has emerged as one of the most attractive summer destinations. Considering the beauty and the diversity of its sprawling coastline, it truly comes as no surprise.
A jewel in Croatia's gorgeous seaside crown is the country's numerous islands—close to 1,200, to be exact. They offer incredibly diverse landscapes, often on the same island, from dramatic hillsides to idyllic country terrain and charming vineyards—providing something for every type of traveler.
Before you set off, we recommend you do your research and find an island that's the best fit for your holiday needs. But with so much to choose from why limit yourself to just one? Croatia is excellent for island hopping and you can easily experience several islands in one trip, and fully immerse yourself in their stunning beauty.
The following are a sample of some of the more popular islands. Remember, this is just an introduction, and there are many more Croatian island gems waiting to be discovered.
Rab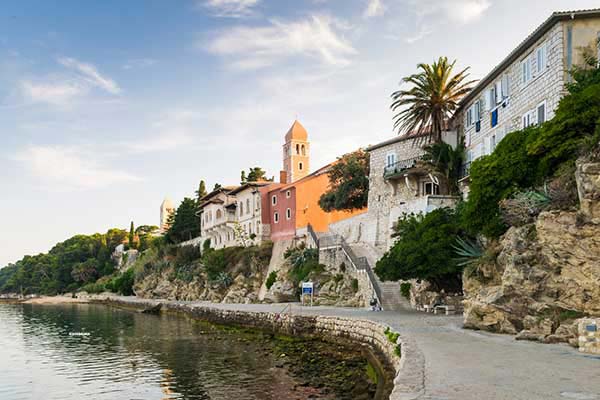 One of the most easily accessible islands, almost leaning on Croatia's northern coast, the island of Rab represents Croatia at its calmest. Its pristine sandy beaches are sheltered from the mountain winds by the surrounding ridges, while the small town of Rab is lively, but in an Old World fashion that bypasses any signs of modernity. The medieval town's low panorama is dominated by its impressive bell towers, and has a vibrant mix of leaning terracotta roofs and pale facades that evoke a bygone era.
The island's claim to fame is a visit from King Edward VIII in 1936. As the story goes, King Edward and his new bride Wallis Simpson couldn't resist the temptation to go skinny-dipping in the waters of Rab, thus popularizing Croatia as a nudist-friendly destination. The island is particularly lively during its annual medieval festival, the Rab Fjera, the oldest medieval festival in Croatia. During the festival the bustling streets are full with artisan stalls, smells of local cuisine, and the sounds of traditional music.
Hvar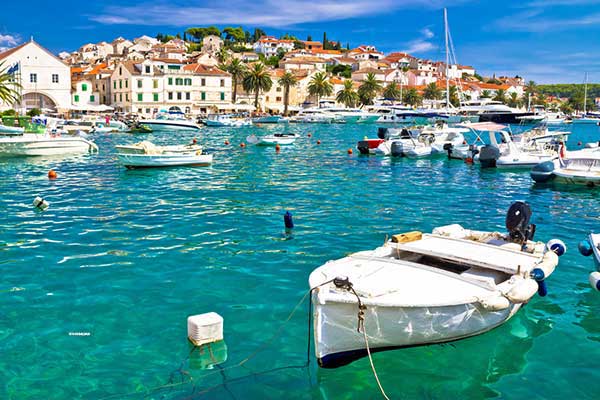 One of Croatia's most popular island destinations, Hvar has long been renowned among the wealthy due to its spacious harbor that has hosted many a luxury yacht over the years. So too, has it hosted party lovers from all over the world, with its nightlife, considered to be the finest all along the coast. Still, there's plenty to get excited about in Hvar even if you're not particularly interested in nocturnal pursuits. Move beyond the glitzy town center, and you will find a wealth of culture and history, such as the island's old town founded in 385 BC, or the surrounding plain that was named a UNESCO World Heritage Site since it has remained unchanged for more than two millennia.
Pag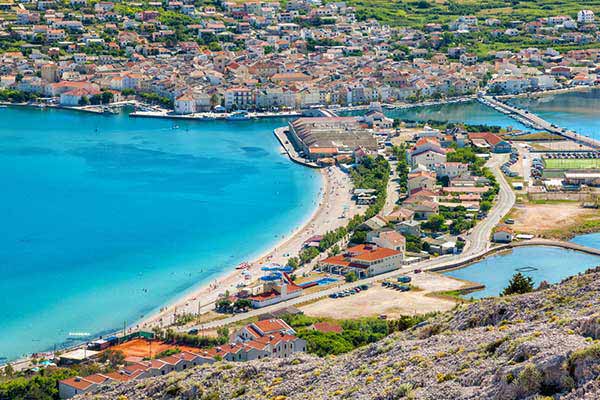 Spanning more than 37 miles, Pag is an island of opposites. While its administrative center, the town of Pag, is staunchly medieval, with its maze of narrow streets centered around an imposing Gothic cathedral, the small town of Novalja has recently grown into a full-blown party hub. Novalja boasts a vibrant nightlife and hosts a string of festivals dedicated to dance music, including the world-renowned Hideout Festival. Regardless of which of Pag's faces you prefer, don't miss a chance to try the exquisite local sheep cheese.
Mljet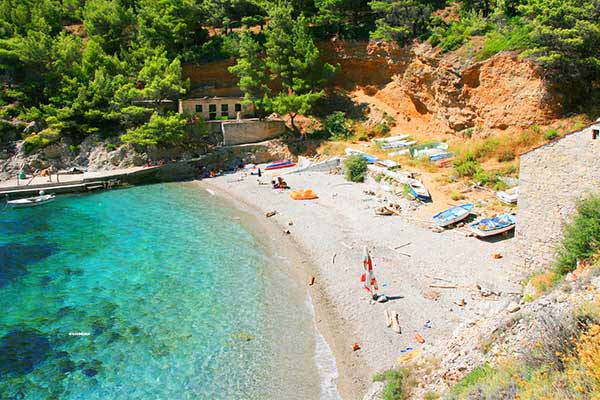 If idyllic summer vistas are your forte, look no further than Mljet. The island is a haven of natural beauty, with half of the island occupied by a national park that hosts some of the lushest forests you will likely ever see. The park also hosts two salted lakes ideal for swimming in. Other attractions on the island include the ruins of a palace from the 5th century, as well as a cave where the legendary Odysseus supposedly took a break from his travels.
Brač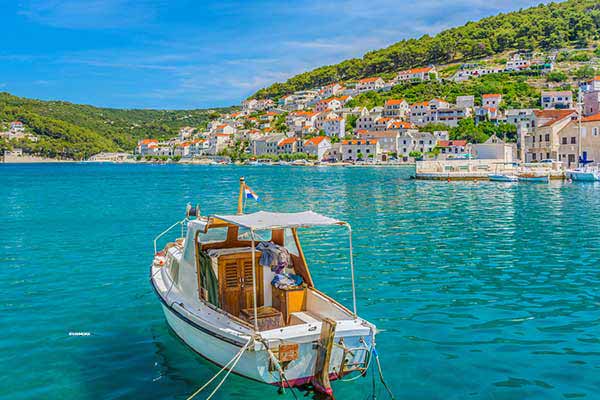 For a more tranquil and laidback holiday, the island of Brač provides a perfect getaway. Immersed in history, Brač has been populated since the New Stone Age. It is also home of one of Croatia's most famed beaches—Zlatni Rt, with its tip spanning deep into the Adriatic Sea. For a taste of the old times, visit some of the charming little fishing villages along the coast and explore the Dragon's Cave, whose inner walls were carved by 15th century monks.
Vis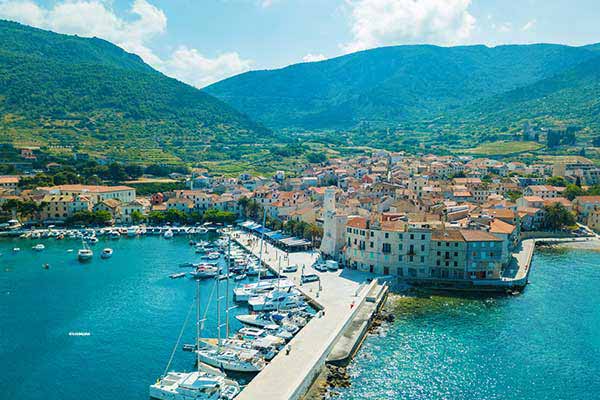 The farthest island from Croatia's mainland, the island of Vis has long served as the base for former Yugoslavia's military and was off limits to civilian visitors until 1989. Precisely for this reason the island has kept plenty of its untouched beauty, boasting a number of stunning beaches along its rugged coastline. Respected for the quality of its white wines, the island hosts a number of welcoming wineries. Remnants of ancient Greek and Roman settlements are ripe for a visit, but the island's main draw is actually not on the island. The world-famous Blue Grotto cave, or Biševo, as the locals call it is located on the small island of Komiža some three miles west to Vis, with regular boat rides available. The cave owes its fame to a stunning blue glow that occurs at a certain time when the sun rays and the cave crevices create a mesmerizing effect.
The Takeaway
As you can see, Croatia boasts plenty of island gems that are well worth exploring. If none of our choices strikes the right note for you, explore some of the remaining 1000+ islands and you will most certainly find a destination of your dreams in Croatia.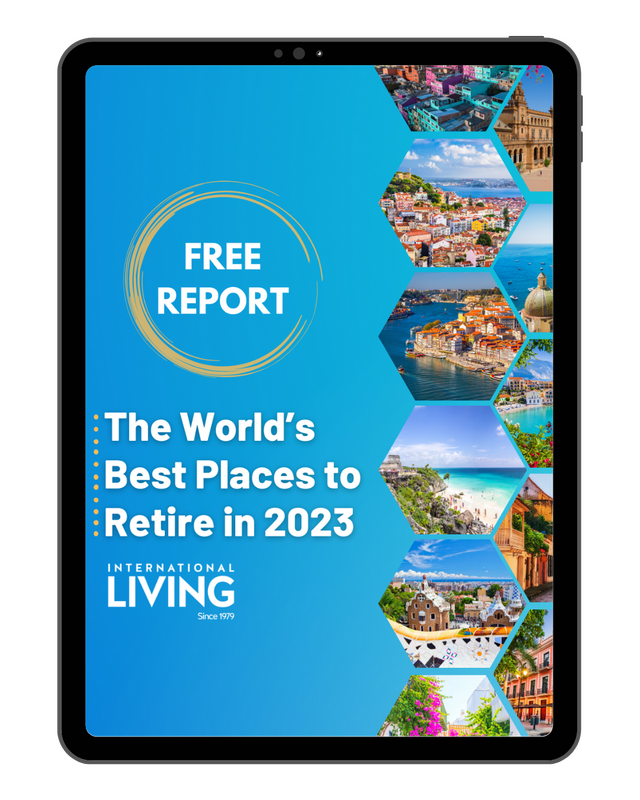 Get Your Free Report on the World's Best Places to Retire:
Learn more about the best places in the world to retire in our daily postcard e-letter.
Simply enter your email address below to sign up for our free daily postcards and we'll also send you a FREE report on The World's Top 10 Retirement Havens, plus access to over 10 more free reports. Our gift to you, on our favorite destinations.
Related Articles
The Enchantment of a Retirement in Croatia
Croatia Visa and Residency Information