This is a truly rare opportunity. A chance to own ocean-view condos from just $188,200 in a superb, amenity-rich community close to all Cabo offers, yet tranquil and private.
Nothing like it even comes close to our price…
For a similar condo in other high-end communities close by, list prices are well over $300,000.
It's taken years to get this deal to RETA members. But it's been worth the wait. Thanks to our group buying power and having the right contacts in Cabo, we're getting a price that's unheard of for such a high-end offering.
As I've been telling you over the past few days, I'm getting in on this deal when it opens. I see it as a total no brainer.
I figure the condos we can buy from $188,200 will be worth $330,000 three years after delivery. They'll have incredible appeal for renters, command double-digit yields, and Cabo has a lot of good property managers to make that straightforward.
But huge potential profits aside, this is going to be an amazing place to spend time, too.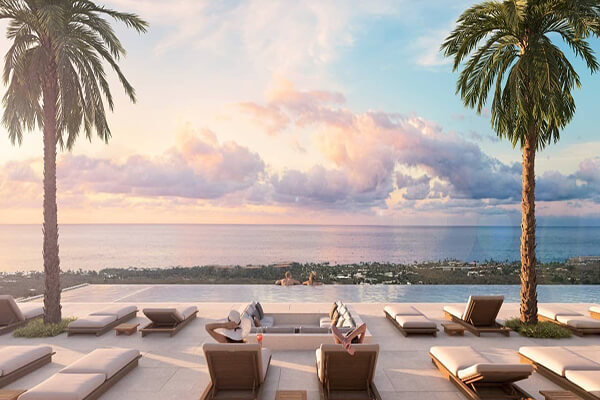 I figure you could lock in gross rental yields of nearly 16% and still have plenty of time to enjoy your luxury condo and everything Cabo offers.
Every one of our condos is ocean-view. The community's infinity pool takes in sweeping ocean views. Each and every condo is a killer deal. Other planned amenities include a wet bar from which to watch the sunset, a solarium, massage rooms, a gym…a co-working space…
Then, right on your doorstep is a world of sun and sand, sea and surf, super-luxe hotels and day spas, fine dining, and some of the world's best golf and fishing.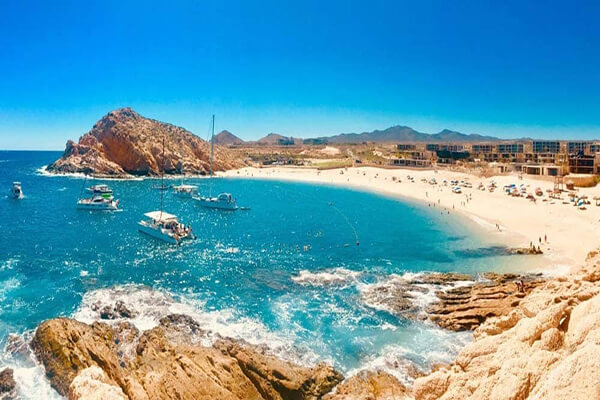 Fair and true comparisons to our opportunity in Cabo are hard to come by. Many communities have limited views, some are old and dated, others just don't have the same incredibly high level of amenities as we are getting.
One community close by, where there is still some availability, is Ventanas de Cabo but condos have been going fast. I came across one listing there for a two-bed ocean-view condo going for $339,000.
The closest fair comparisons to Cabo Costa are probably right next door in Tramonti and in Vista Vela.
In Tramonti—right across from Cabo Costa—my team and I found a two-bed condo of 1,267 square feet listing for $326,491. And we saw a penthouse there listing for $485,000.
Thanks to our group buying power and RETA-only deal we can own a two-bed ocean-view condo in Cabo Costa from $188,200 or a penthouse from $249,800.
Like I say, our price is unparalleled and incredibly rare. Deals like this just don't come along often. But our track record in Cabo shows why it's worth the wait:
In June 2018 I brought RETA members a deal on two-bed, two-bath condos in Mavila from $259,800. In April 2021, I saw a local broker on Instagram had posted a listing for 2-bed, 2-bath Mavila condos "from the mid $300,000s."
Or take one RETA member who in 2015 paid $374,786 for a luxury house in Copala. In April 2020 a similar house a few doors down sold for $675,000.
In another RETA deal in 2015 in Copala, the RETA price on a two-bed, two-bath ocean view condo was $336,015. In September 2019, developer's price list showed the last similar condo listing at $630,088.
Now, we're on the cusp of another stellar Cabo deal.
We're locking down luxury two-bed, ocean-view condos in a community with a high level of amenities in an ideal location…
And we're doing it at a price that will shock the Cabo real estate scene…
We are getting in from just $188,200. I figure our condos will be worth $330,000 three years after delivery and the rental income potential here is huge also. I'm talking $30,000 a year gross…maybe $40,000.
We might never see an opportunity like it again…
I figure these condos will be scooped up in record time.
Your Comments and Questions
Alexander says: Hi Ronan, I've been getting your emails daily for a while now. This Cabo condo sounds interesting. How can I get more information about the $188,200 condos? I'll be short…as I'm sure you get lots of emails.
Ronan says: Hi Alexander. When you become a RETA member you can access my full deal report and gain access to deal as soon as it opens.
And if you need assistance, be sure to drop a line to your RETA concierge, Nancy. You'll get her contact details in your welcome emails.
I recommend not waiting until you see a deal you're interested in to become a RETA member. RETA deals come fast, once we get the green light, and if you're not prepared you can easily miss out. By signing up early, you'll be the best position to understand the deal, do your own research, and act on it when it opens.
Sign up to RETA here.
Get Your Free Real Estate Report Now
Sign up for our free daily Postcard e-letter and get a valuable free report on the The 5 Best Places to Buy Real Estate In 2023.
Related Articles
The Best Places to Invest in Real Estate
Own an Ocean-View Condo in Cabo