If I had to describe Dubrovnik in just one word, I think 'majestic' would fit—the sheer physical beauty and historical grandeur of this seaside city have to be seen in person to be appreciated— postcard photos don't do it justice. I visited in late October and still enjoyed warm, sunny days but without the big crowds of midsummer.
Founded in the 7th century, 'The Pearl of the Adriatic' lives up to its name, with one of the prettiest and best-preserved old towns in Europe, a stunning coastline, and a profusion of Gothic, Baroque, and Renaissance historical sites to gawk at as you amble down inviting cobblestone streets.
Are you interested in retiring abroad? Yes | Not Sure Yet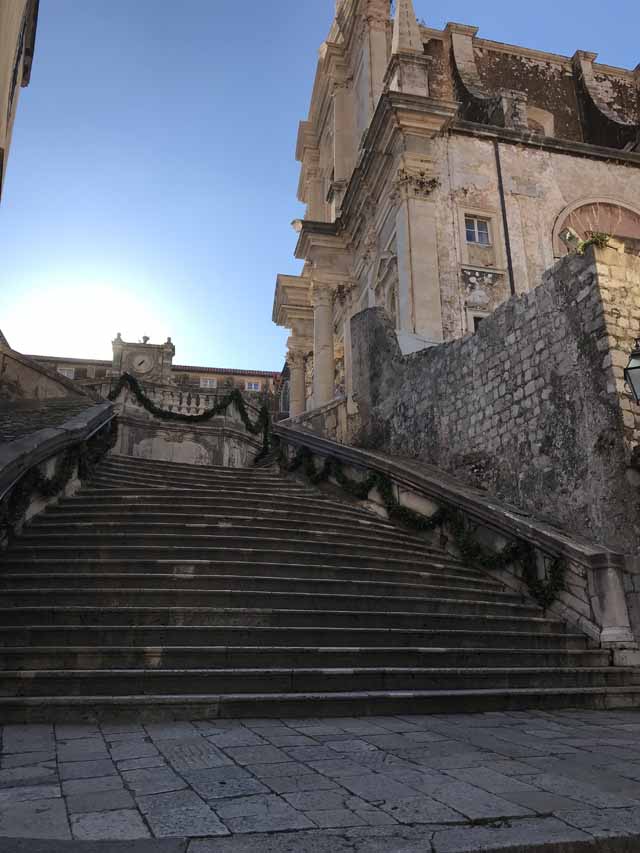 If you happen to be a Game of Thrones fan, you've already seen parts of Dubrovnik. It was the main filming location for King's Landing—and the Jesuit Staircase in the Heritage-listed old town was the backdrop for Cersei's famous 'walk of atonement'. More than a dozen Dubrovnik locations were used in the production—you can even go on a Game of Thrones Tour to visit them. It's no accident that so many film-makers choose this must-see European destination for their productions: its ancient scenery is epic.
Dubrovnik is located at the southern (narrow) end of Croatia, not too far from the border with Montenegro. For visitors, it tends to be either the starting point of their Croatian travels or the last stop before leaving the country. Because there are so many worthy attractions, it's hard to make a 'best of' list but here are a few you won't want to miss:
Old City Gates and Walls in Dubrovnik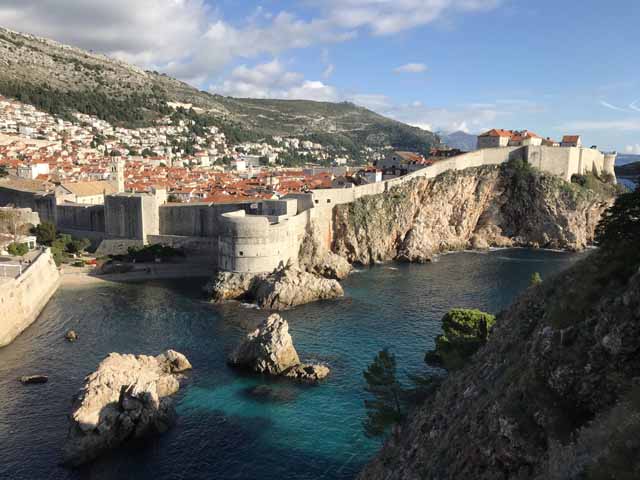 The city walls enclose the historical center and are up to six meters tall, just as thick, and over a mile in length; they've provided protection against invaders since the 10th century. Nowadays, the walls are perfect for strolling, offering excellent views in all directions, and a chance to check out two towers and two forts along the way. You reach the walls through the pedestrian-only Pile Gate (for a fee of around $30). There's a useful orientation map on the wall just inside. Pile Gate has been the main entrance to the old city for centuries. Another beautifully designed gate (Ploce) is near the Asimov Tower.
Get Your Free Report on Europe Here:
Learn more about countries in Europe and other countries from around the world in our daily postcard e-letter.
Simply enter your email address below and we'll also send you a FREE report - All the Charm and Romance of Europe…at a Price You Can Afford.
Stradun: The Old Town's Main Street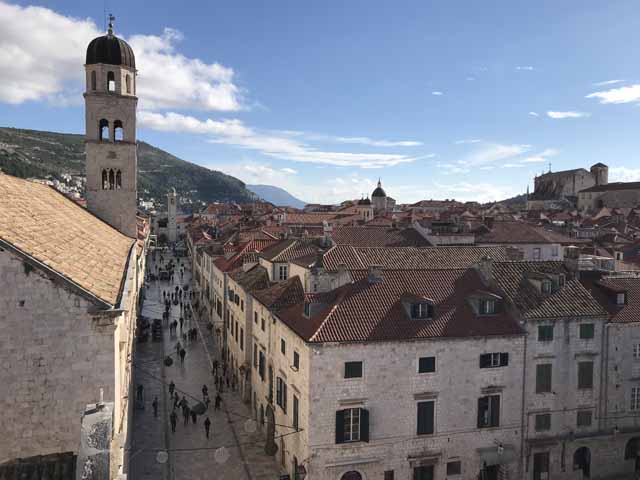 The Stradun is 300 meters long, paved with white limestone, and lined with lively cafes and shops. In July and August, especially when the sun goes down and things cool off a bit, it's crammed with nightlife-seekers and diners. Just beware: the meals along this boulevard are at 'tourist prices'—you'll find more affordable, authentic restaurants outside the old town walls.
Dubrovnik Cathedral
The superb interior of this baroque-style cathedral is truly awe-inspiring. Don't miss the Treasury, which displays a huge range of historically significant silver and gold relics from centuries past.
Fort of St. John
Once a vital defensive bastion on the eastern rim of the old town, this massive structure now houses some interesting attractions, including the Aquarium of Dubrovnik (don't miss their amazing sea horse collection) and the Maritime Museum.
Fort Lovrijenac
Poised on a high rocky outcrop outside the city's eastern wall, this fortress towers 37 meters above the sea and features walls up to 12 meters thick. 'Dubrovnik's Gibraltar' serves as an impressive tourist attraction and a picturesque venue for the city's annual Summer Festival.
Cable Car with a View
When your legs start to complain about all the walking (Dubrovnik may be pretty, but it's not flat), give them a break by riding the cable car up to Srd Hill. There's a war museum and a bar-with-a-view at the summit. A round-trip ticket is about $26. If you feel compelled to exercise, try hiking up the hill and then getting the cable car back down.
Go Museum-Hopping with a Dubrovnik Card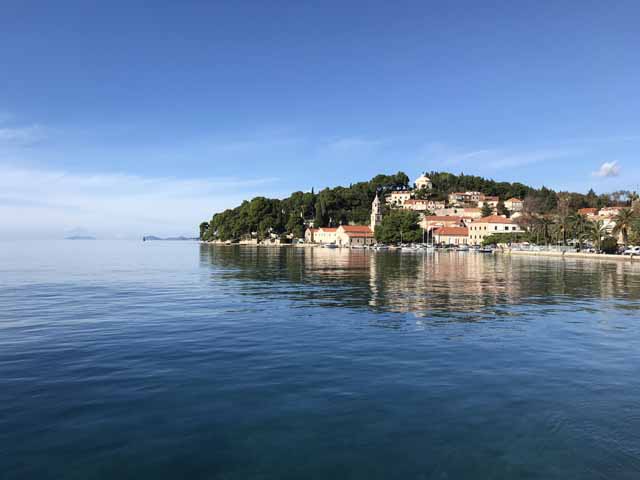 The museums in Dubrovnik are world-class and there are plenty to choose from. If you plan to go museum-crazy, grab a 1-day, 3-day or 7-day Dubrovnik Card while you're here. My 3-day card cost around $41 and was activated at the first museum I visited. It allowed free entrance to six museums, two galleries and the city walls in Dubrovnik, plus another museum in the lovely nearby town of Cavtat. This card also doubles as a bus card, giving you six free rides on Dubrovnik public transport and coupons for the #10 bus to Cavtat. A free guide comes with the card—it's good value. The Rector's Palace, Ethnographic Museum, Maritime Museum, Homeland War Museum, and Museum of Modern and Contemporary Art are great places to start exploring this area's intriguing history.
See the City from a Kayak
One of the coolest things to do in Dubrovnik is to join a small-group sea kayak and snorkel tour. Led by an experienced guide, you paddle just below the old city walls and then investigate a cave beach where you can snorkel in the transparent waters. Most basic tours take around three hours and cost $30 to $40—shop around between companies for the best deal. Some tours also paddle out to Lokrum Island, a popular swimming spot for locals. No previous kayaking experience is necessary and the pace is relaxed. Longer (and pricier) kayaking tours involve trips to more distant islands—there's even a four to five-hour gourmet food kayaking tour. Hotel pick-ups and drops are normally included.
Further Afield: Brilliant Day Trips from Dubrovnik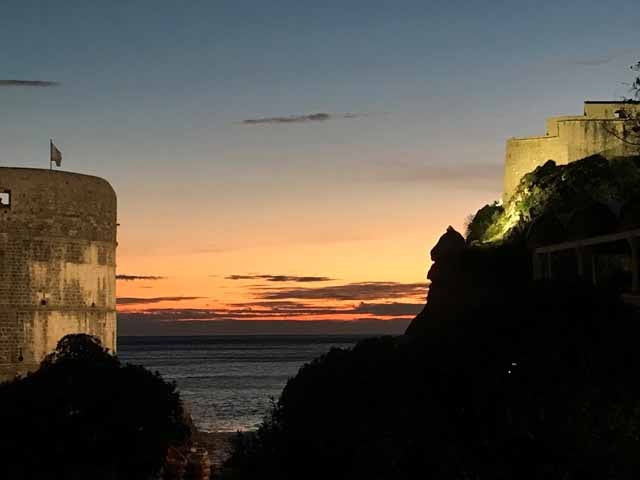 Although Dubrovnik is a solid 10 hours by bus from the Croatian capital (Zagreb), it's a convenient base for day trips to several enchanting locations nearby. Admittedly, some of them probably warrant more than a single afternoon to explore.
Across the border in Bosnia, the culturally diverse city of Mostar is well worth a visit. Its centerpiece is Stari Most, one of the most photographed bridges in Europe. Another Bosnian highlight is Kravice Waterfalls, where the Trebizat River offers up a natural oasis of impressive cascades.
In Montenegro, sample the beaches and nightlife of vibrant Budva, two-and-a-half to four hours away by bus, depending on the route taken. Another must-see coastal gem in this small but beautiful country is medieval Kotor, where a picture-perfect town lies in the shadow of jagged mountains within a spectacular, serene bay.
Within Croatia, Cavtat is a pleasant coastal town only 13 miles south of Dubrovnik—a local bus will get you there in less than half an hour. It feels somewhat like a mini-Dubrovnik with its quaint harbor, attractive beaches, and wealth of historical buildings.
Heading north from Dubrovnik, Split is a little too far for a day trip—it's at least four hours by bus each way, which leaves little time for exploration. However, the small fishing villages of Peljesac and Ston (famous for its scrumptious fresh oysters) are well within reach. If you have time, visit the vineyards of Postup and Dingac in the area too: Croatian wines are seriously underrated.
The fairytale islands of Korcula and Mljet are doable day trip options as well. If you want to get away from it all, Mljet contains a large chunk of national park and provides a laidback alternative to some of Croatia's more visited destinations. Closer to Dubrovnik, you can also boat out to the Elaphite Islands—some all-day kayak tours even reach them.
Making the Most of Dubrovnik: Insider Tips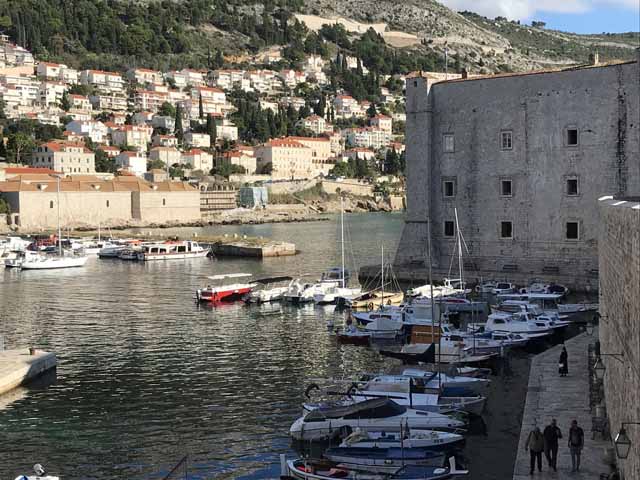 If you're planning a visit to Dubrovnik, here are some things to remember:
Summer is pretty intense—the crowds can be exhausting. I recommend April/May and September/October as optimal months to visit—you'll find the accommodation cheaper then too.
Dubrovnik is a popular cruise ship port, so if you want to avoid hordes of cruise day-trippers, time your stay to avoid cruise ship arrival days. This is easy to do: a number of websites (including the Dubrovnik Port Authority) put out a monthly cruise ship schedule so you know which days will be quieter when you plan to visit.
Hiring a car is a fun, affordable way to explore Croatia (figure on $35 to $50 per day). Just be aware that Dubrovnik's old town is a no-car zone and parking is nearly impossible to find around town, especially in July/August.
Take one of the many free walking tours in Dubrovnik—they're an informative introduction to what this fascinating city has to offer.
While cost of living in Dubrovnik is cheap compared to much of the rest of Europe (roughly half the prices you'll pay in Venice, for example), it battles Split for the title of 'Most Expensive City in Croatia'. And in summer, you'll pay more for everything, so budget accordingly.
Several low-cost airlines offer great fares to Dubrovnik from a number of U.K. and European hubs between April and October, but these options become less frequent at quieter times of year.
Getting into Croatia by bus is quite economical: a FlixBus from Venice to Zagreb and then down to Dubrovnik, for example, will take around 18 hours and cost about $65 USD for the whole trip.
Get Your Free Report on Europe Here:
Learn more about countries in Europe and other countries from around the world in our daily postcard e-letter.
Simply enter your email address below and we'll also send you a FREE report - All the Charm and Romance of Europe…at a Price You Can Afford.
Related Articles
4 Coastal Cities in Croatia Perfect for Part-Time European Living
Rovinj: Croatia's Lesser-Known Coastal Hideaway
Explore Zadar: Croatia's Coolest, Quirkiest Seaside City
Upcoming Conferences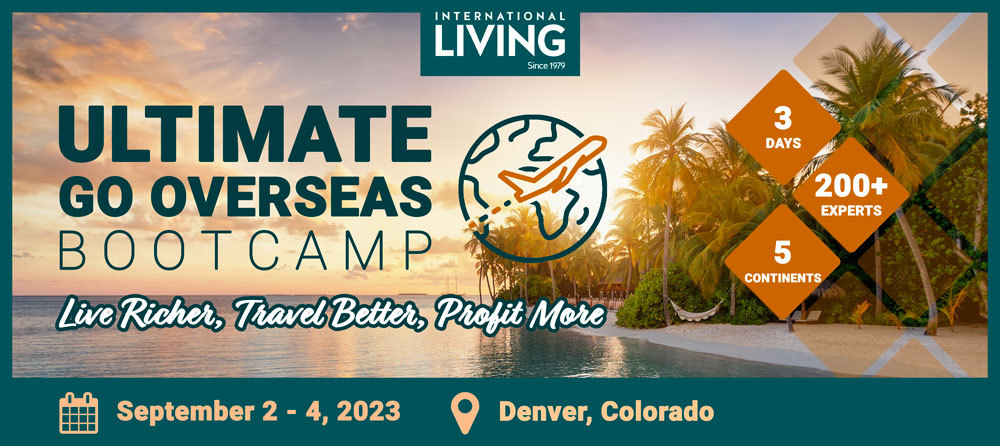 Most Popular Products