While Split and Dubrovnik get most of the visitor attention along Croatia's breathtaking Dalmatian Coast, there's a place to the north that should not be missed either: Zadar.
Zadar occupies a position roughly in the center of Croatia's world-famous coastline, making it an ideal base from which to explore the rest of the country. It's a perfect size: not too big and not too small. It has much more of a 'normal town feel' (less tourist-focused) than more popular Croatian destinations and its 70,000 inhabitants are some of the friendliest people in the Balkans. This part of Croatia is beautiful any time of year—I visited outside of summer and found it quiet, safe, dynamic, and welcoming.
Gleaming marble footpaths, Byzantine architecture, Roman ruins, and Venetian ramparts all point to a rich history, abundantly evident in its tidy old town, which occupies a narrow peninsula jutting into the Adriatic. But Zadar also embraces the modern, hosting a range of dance and music festivals each year and sporting two amazing features along its super-walkable coastal promenade: the Sea Organ and the Greeting to the Sun.
The Sea Organ is rather like a giant harmonica powered by the movement of the sea through a series of underground pipes. As the waves move and fill the pipes with seawater, mournful and musical sounds can be heard from the steps facing the sea. It's the place to be at sunset. The Greeting to the Sun is equally mesmerizing: it's a 22-meter disc that lies flush with the ground and collects solar energy during the day. This stored energy then provides the power for a colored light show that appears at night.
Things To Do in Zadar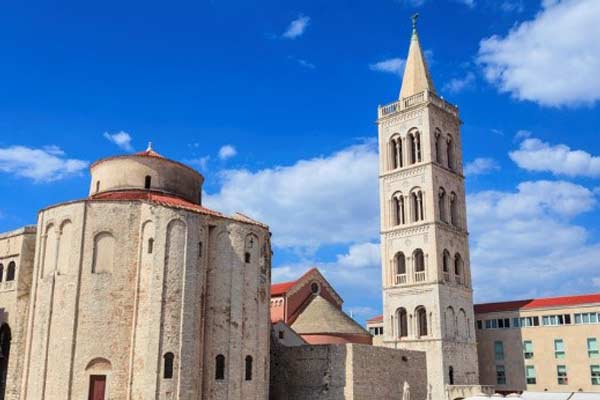 If you're staying in the town center, Zadar's main attractions are easily accessible by foot. One of the more pleasant ways to acquaint yourself with the city is to make a circuit of the rim of the old town. The views are jaw-dropping, you'll get a great feel for where everything is and you can easily detour toward inviting streets or promising-looking cafes.
There's plenty to see on a self-guided walking tour of Zadar. Top attractions include:
The Riva
This lengthy seaside promenade is dotted with parks and gardens and is tailor-made for an afternoon stroll.
Anastasia's Cathedral
Originally built in the 12th century, this Romanesque church is accessed through a carved stone doorway. If you're after some affordable, hand-knitted clothing, check in with the local ladies sitting in the shade around the side of the church, who knit while they chat.
Pillar of Shame
Centuries ago, they used to punish Zadar's criminals by chaining them to this tall stone pillar— the ultimate in public humiliation.
Zeleni Trg
If you've always wanted to see chunks of Roman ruins up close, this grassy park is just the spot; it also has benches nearby if you need a rest in the shade.
St. Donatus' Church
Positioned right next to the bell tower, this round, solid-looking building hasn't changed much since the 9th century. Occasionally, concerts are held inside because of its impressive acoustics. It's closed during winter but accessible for a small fee in summer.
If you decide to climb the adjacent bell tower's 180 steps, you'll be rewarded with a superb view of the city, sea, and mountains. The climb costs $2.
The Forum
Although it was frequently destroyed (including being heavily bombed during World War II), Zadar's often-rebuilt Forum is a must-see, housing several beautiful and historic churches, a selection of Roman ruins and an ancient city square dating back 2,000 years. From the early days, this has been the thriving heart of Zadar—and that hasn't changed in the 21st century.
Zadar Markets
Open from 6 a.m. to 1 p.m., the centrally located fresh food markets offer all the yummy produce, seafood, and meats you'll need if you're self-catering during your stay in the city.
Outdoor stalls also stock an array of herbs, olive oils, cheeses, clothing, and footwear, all at cheap prices. There are some real bargains here—I walked away with a couple of fresh-off-the-boat tuna steaks that cost a third of what I'd pay in the United States.
Stay Awhile
There are some classic Airbnb apartments in the old town, many with views of islands stretching off into the distance. Just be aware that elevators aren't a common feature in the older neighborhoods, so be prepared to drag your suitcase up a few steps if you're not on the ground floor.
Outside the old town, newer apartments are easier to find. The area around the marina is quite livable, and attractive beaches stretch in both directions away from the old town peninsula. In the heart of summer when things get crowded, you may prefer to stay outside the old town. In that case, I'd recommend the leafy beach suburbs of Diklo and Borik, about three miles north.
Visit the National Parks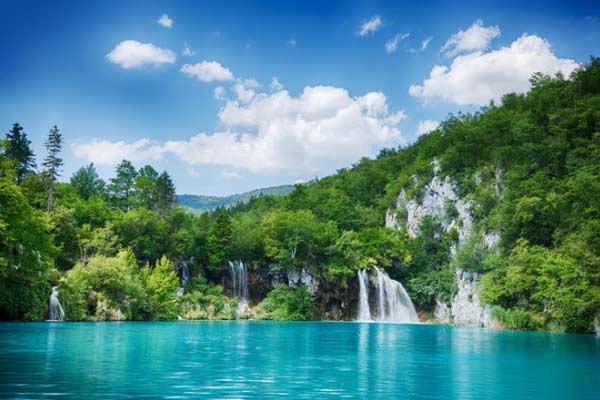 Spend at least a week or two in and around Zadar if you have the time—you'll never run out of things to do and quality day trips abound. Because it's closer to the 'fatter' northern and central parts of Croatia than Dubrovnik or Split, Zadar offers better access to the country's three most popular national parks: Plitvice Lakes, Krka, and Paklenica.
The Plitvice Lakes region is a natural jewel in Croatia's tourism crown, with a well-used walking track leading you through a series of lakes, creeks, and cascades in the forest. Even in snowy weather, it's an incredible walking experience. Krka National Park boasts seven waterfalls, a monastery, riverboat trips, and castle ruins—it's inland about halfway between Zadar and Split. If you're a serious hiker or want to sample some of Croatia's finest rock climbing, head straight to Paklenica National Park. This is true wilderness where you'll find caves, flower-covered meadows, beech forests, mountain peaks, and more than 90 miles of walking trails. A full third of all park visitors to Paklenica are rock climbing enthusiasts, with climbs available to suit all skill levels.
Pick a Beach, Any beach….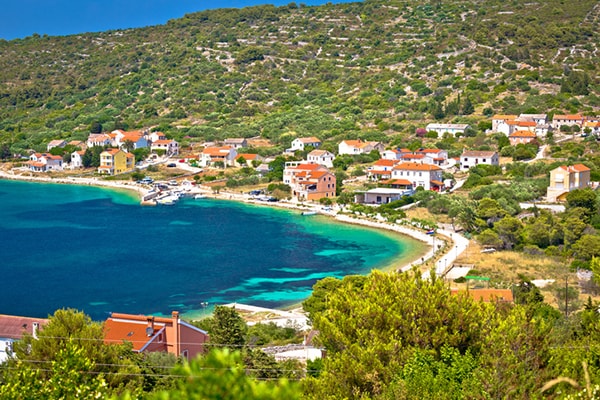 When the weather's warm, a dip in the Adriatic is called for. Picking a favorite beach around Zadar is just too tough, though, so I'll limit my 'best beaches list' to four standouts:
Saharun
Located on Dugi Otok Island and accessible from Zadar by ferry, Saharun is paradise: crystal clear water, clean white sand shaded by pine trees, and a nearby lighthouse to visit. It's nestled in a pretty cove and is popular day and night.
Zaton
Only a few miles from town, Zaton is a relaxing sand and pebble beach where you can make use of the swimming pool complex, chill out in a hammock with your favorite book, or indulge in water sports.
Kolovare
If you want to hit an attractive beach without venturing outside the city, Kolovare is your best bet, located just a few minutes' walk south of town. It's a buzzing place in summer, with kayaking, paddleboating, beach volleyball, and water polo on offer if you're feeling that energetic.
Nin's Lagoon
Nine miles north of Zadar is the lovely village of Nin (over a thousand years old). It offers a sparkling white-sand beach, salt pans, prolific birdlife, and even a place where you can cover yourself in medicinal mud, if you're so inclined. Away from the beach, there are decent accommodation options, affordable seafood cafes, water slides, children's theme parks, and much more. It's a lovely area to explore by rented bike, too.
Get Around…
Zadar is just a two-hour drive from Split or Zagreb if you've hired a car, and buses around the country are frequent and cheap (you can book many routes online from getbybus.com). Buses are quicker and far more frequent than trains in Croatia.
Between 3 June and 21 September, ferries run between Zadar and Ancona in Italy, run by Jadrolinija. Zadar's international airport has daily flights to Zagreb plus a smattering of flights on low-cost airlines to the U.K., Germany, and a few other parts of Europe.
If you want to experience the beautiful islands and scenery off Zadar's coast, plenty of boat tours operate from the harbor, focusing on sailing, snorkeling, swimming, sight-seeing, and small-group fishing.
You can easily get around Zadar for just a few dollars by taxi or Uber, and local buses are even cheaper and run from 5 a.m. to midnight.
Whatever you get up to in Zadar, you'll find your dollar goes pretty far. My Airbnb apartment averaged out at less than $40 per night over the course of a week, and I rarely paid more than $10 for a hearty lunch or $15 for a three-course dinner, including a drink. On the whole, Croatia is a fraction pricier than Serbia, Montenegro, or Bosnia, but it's still very affordable by U.S. standards. Because Zadar is a bit off the beaten track, it offers excellent value. Compared to Dubrovnik, for example, I found restaurant prices to be about 10% cheaper and apartment rentals were almost half the price.
Get Your Free Report on Europe Here:
Learn more about countries in Europe and other countries from around the world in our daily postcard e-letter.
Simply enter your email address below and we'll also send you a FREE report - All the Charm and Romance of Europe…at a Price You Can Afford.
Related Articles
The Enchantment of a Retirement in Croatia
Discover History and Stunning Beauty in Split, Croatia
The Best Places to Visit in Croatia
Upcoming Conferences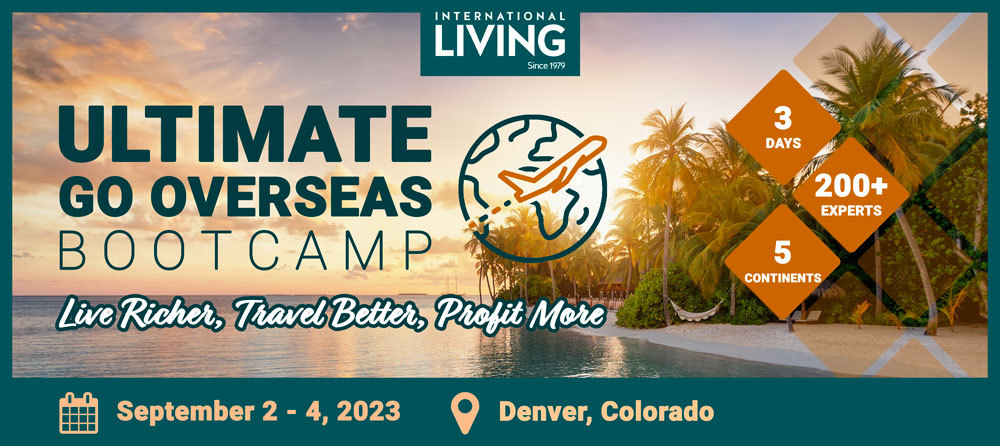 Most Popular Products