Originally a working-class area that welcomed immigrants seeking religious freedom, the Jordaan is one of the lesser-known neighborhoods in Amsterdam but is postcard-worthy and certainly one of the most fascinating. Today it's hip, with a cool, bohemian atmosphere. Strolling through the narrow alleyways of this self-contained "small town" community, the Jordaan feels like a vacation within a vacation after the main sights of Amsterdam.
One theory is that the name came from the French word for garden, which fits, as the surrounding canals are shrouded in lush greenery. Located on the west side of the city, between Marnixstraat and Singel streets, the Jordaan is easily accessed by tram, exiting at Prinsengracht street, or by taking a pleasant 15-minute walk heading west from Centraal Station.
Seventeenth-century gabled houses (often tilting a little to one side) sport balconies laden with colorful flower boxes. Many façades feature stone tablets advertising the profession of the current or former inhabitants. Ornate houseboats, now converted into Airbnbs, line both sides of the canals.
Before stopping to enjoy a meal or snack from the Jordaan's vast selection of eateries, peruse the eclectic local shops, especially those located in the nine streets between Singel, Herengracht, Keizersgracht, and Prinsengracht. Navigating these streets, I was mentally transported back to Greenwich Village, New York, in the 1960s, finding enchanting independent stores displaying vintage clothing, colorful knick-knacks, and retro furniture.
Take a slight detour and visit the seven, mini row houses stacked one on top of another that fill a tiny gap between 54 and 70 Westerstraat. Then on to the Anne Frank house on Westermarkt 20. Tickets are sold online only and cost $12.
Hungry? Quickly indulge in a slice of world-renowned apple pie at Winkels on Noordermarkt 43, or savor pancakes (my favorite are the apple) at the Pancake Bakery on Prinsengracht street.
Specific outlets come and go, but certain local specialties are staples, and you'll find them sooner or later. Try bitterballen, a form of tapas originating in Spain. In other spots, veal ragout is dipped in breadcrumbs, fried, then dipped in mustard or mayo and enjoyed with a beer. Take only tiny bites at a time though, as it tends to be hot, both in temperature and spicing. Other popular tapas dishes include beef or shrimp croquettes and spiced sausage, or frikandel.
Fries (vlaamse) come chunky, served in a paper cone, but with a choice of flavored mayos instead of ketchup. Three particularly popular tapas restaurants in the Jordaan district are Piqniq on Lindengracht, La Oliva on Egelantiersstraat, and Jottum on Anjeliersdwarsstraat. Due to the historical Indonesian influence in all sectors of life in Amsterdam, satés (satays) and loempias (tiny spring rolls) are also popular snacks.
More typically Dutch are the cheeses for which Holland is so famous: Edam and Gouda, hard or semi-hard. Personally, I prefer the younger, softer versions, aged as little as three months, as they have more moisture and are less crumbly. Both cheeses are made in the nearby towns of the same name where, on market day, the locals often dress in colorful costumes.
I found Gouda to be milder, with a 48% butterfat cows' milk content; Edam is nuttier, and with a 40% butterfat content. Both are best enjoyed with a dark beer. In the Jordaan, the most popular cheese shops are Fromagerie Abraham Kef on Marnixstraat, Amsterdam Cheese Museum on Prinsengracht, and Kaashuis Tromp on Elandsgracht. All offer generous tastings.
From the savory, move on to the sweet in the form of the very, very sweet stroopwafels— or syrup waffles. In this treat, brown sugar syrup is ladled between two thin waffles. Originating in Gouda in the early 19th century, the waffles were first made from baking leftovers and measured about four inches across. Today, the size ranges from two inches to almost a foot, and the waffles are sometimes decorated with further sweet toppings.
Popular spots in Jordaan for stroopwafels are Van Wonderen Stroopwafels on both Kalverstraat and Gasthuismolensteeg, and Confectionery Lanskroon on Singel.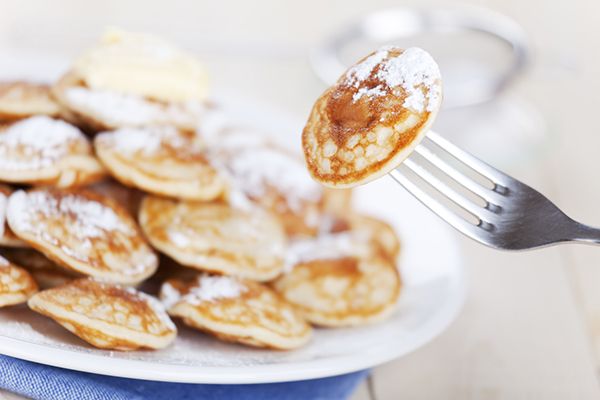 A less gooey, but, for me, far more satisfying treat, are the poffertjes, tiny puffed pancakes served with butter and powdered sugar. Made with yeast, buckwheat, and white flour, they should be cooked in a poffertjes pan to achieve the necessary light, puffed appearance. The correct accompanying beverage is coffee. Recommended restaurants for this treat are Kessens on Rozengracht, and both Tijger & de Vis and PIQNIQ , on Lindengracht.
And finally, I must rave about the chocolates of Holland. Wander from store to store in Jordaan for free samples. I've savored cherries surrounded by marzipan, heavenly liquors, and flavored fondants. For the best, do visit Chocolátl on Hazenstraat. A quick tip: If all of these wonders leave you sated, but yearning for some good ol' American food, there is also a branch of Subway in Jordaan.
And if you find yourself in Amsterdam on a Saturday or Monday, you can treat yourself to the open-air markets of the neighborhood. Saturday features clothing, food, and flowers on Lindengracht. On Monday, it's textiles and vintage clothing on Noordermarket.
And a word of warning: eyes right and left as you navigate the Jordaan. Cyclists have the right of way and do not stop for gawking tourists!
Get Your Free Report on Europe Here:
Learn more about countries in Europe and other countries from around the world in our daily postcard e-letter.
Simply enter your email address below and we'll also send you a FREE report - All the Charm and Romance of Europe…at a Price You Can Afford.
Related Articles
European River Cruising: A Brilliant Travel Experience
A Wonderful Lifestyle in Berlin, Germany
Schengen Visa: What Countries Are in the Zone?
Upcoming Conferences
The Only 2023 Fast Track Costa Rica Conference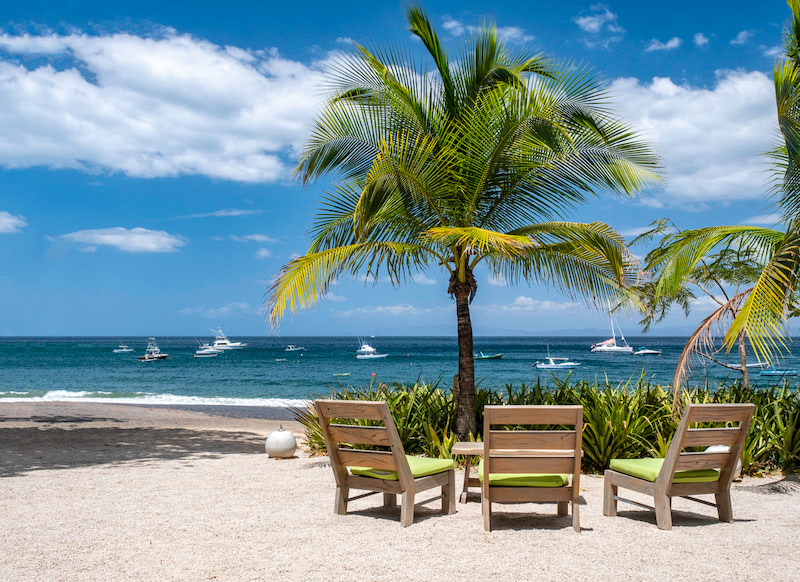 If your dream retirement involves stunning beaches… lush green mountains… a perfect year-round climate… first-rate healthcare… incredible value for money (a couple can live well on $2,109 a month—including rent!)...
Join our Costa Rica experts and expats in June and discover true Pura Vida.
REGISTER NOW, SEATS LIMITED: EARLY BIRD DISCOUNT HERE
---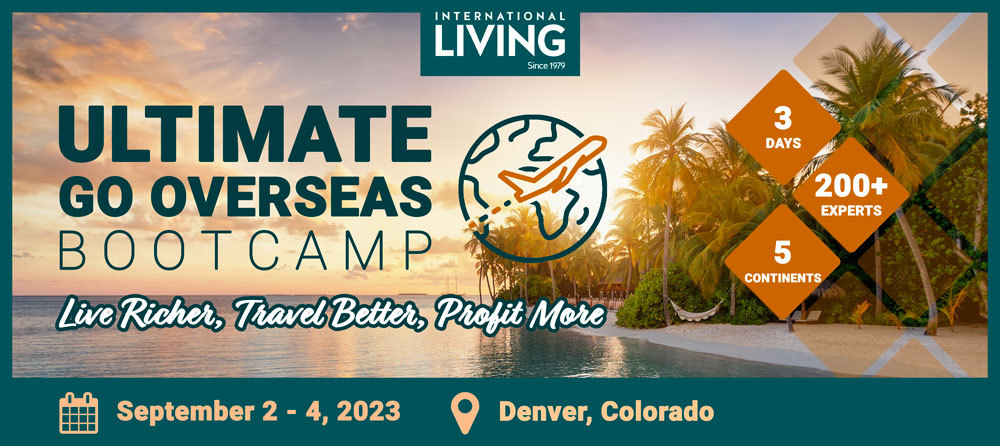 Most Popular Products