For Steve and Nancy Riley…it's paradise.
They live on a little over 12 acres of land on a hillside, with panoramic views of the surrounding forest and farmland thanks to the elevation of 4,300 feet. A former coffee plantation, they've transformed their property into a botanical garden with walking trails and thousands of tropical plants like heliconias, bromeliads, 550 different species of orchids, and more. It's Nancy's vision and passion, and with a helper, she works hours a day in the garden.
"As a gardener, I was totally blown away. You can put a stick in the ground and it'll grow," says Nancy. "Every plant, every pathway…we did it."
It's possible in the Orosí Valley, a little-known region about an hour east of San Jose, Costa Rica's capital city. The abundant rainfall and rich volcanic soil (the Irazu and Turrialba volcanoes are nearby) make for ideal growing conditions here. For that reason, this is also one of Costa Rica's most productive agricultural regions, with a history reaching back centuries. It's the countryside. Quiet and laidback. Traditional Costa Rica at its most authentic, with little tourist traffic.
Pioneering expats like Steve, 67, and Nancy, 71, wouldn't have it any other way.
The Rileys, from Houston, Texas, first came to Costa Rica in 1992. A high-ranking executive with an oil and gas processing company, Steve traveled around the world.
But it was while on vacation to Costa Rica during Christmas of 1992 that they fell in love with their future home. Their next visit in 1994 to the Orosí Valley sealed the deal, and they bought their property.
"We drove through town and said, 'This is it.' We charged the farm on our MasterCard," says Nancy. "We saw it on Thursday and bought it on Friday. Then we left on Sunday."
"We wanted elbow room, not to live in a cookie-cutter community," says Steve, referring to some of the more established expat areas on Costa Rica's Pacific coast.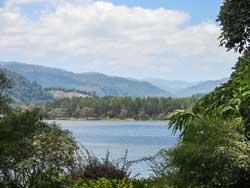 Back then there weren't really any estate agents and even today there are not many who are active in the Orosí Valley. So they found the property by asking locals and eventually were taken around by a local man who spoke English thanks to a stint as an exchange student in the U.S.
Between their purchase in 1994 and their move down to live full-time in 2004, the Rileys, especially Nancy, visited often to keep an eye on the property. She also got the garden started.
Their home, which they designed and built from scratch, has one bedroom with 850 square feet of interior space and another 850 square feet of covered area outside, including a spot for a hot tub. "It's small but very functional," says Nancy. Originally they had planned to use it as a starter house while they built a larger home. But they came to enjoy "living smaller." They did eventually build a larger villa on their property. But they reserve it for visiting family and friends and also rent it out on VRBO for extra income.
Although there wasn't a large expat community in the Orosí Valley (and there still isn't), there were several things that attracted them to the area in particular. The weather, thanks to the higher elevation, is comfortable year-round, for one, thus, the large outdoor area of their home.
"We're not beach people—it's too hot. Here we leave our house open all day. There's no need for air conditioning or heat. We live outdoors, and we're very in tune with the seasons and the environment," says Nancy, who adds they spend much of their time on their large porch, which offers views into their garden and to the surrounding hillsides.
The natural beauty was another factor in their move. They're surrounded by green space. And often they glimpse one of the 123 different species of bird they've seen on their property over the years.
They also enjoy the close-knit, traditional Costa Rican culture of the area. "It's almost like moving back to the 1950s. It's a very simple life," says Steve.
"We never did much socializing in Houston. But here, when we go into Orosí [the town], we know everybody. We have Costa Rican friends, North American friends…we have great get-togethers," says Nancy. "If you're willing to embrace the culture, it's perfect."

Get Your Free Costa Rica Report Here:
Learn more about Costa Rica and other countries in our daily postcard e-letter. Simply enter your email address below and we'll send you a FREE REPORT – Costa Rica: The Land of Pura Vida
This special guide covers real estate, retirement and more in Costa Rica and is yours free when you sign up for our IL postcards below.
Related Articles
Caribbean Coast vs Pacific Coast A Look at Two Typical Costa Rican Beach Towns
A Better Quality of Life in Costa Ricas Central Valley
Dropping Out on Costa Rica's Caribbean Coast
Upcoming Conferences
The Only 2023 Fast Track Costa Rica Conference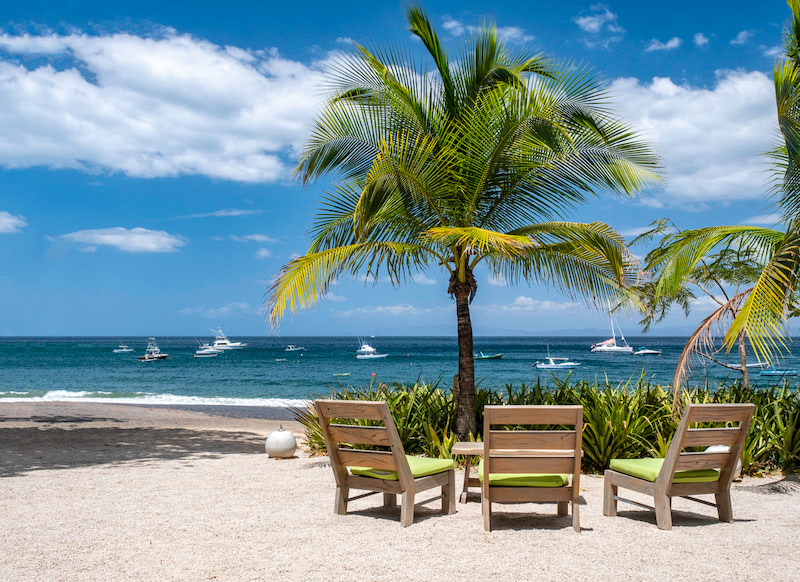 If your dream retirement involves stunning beaches… lush green mountains… a perfect year-round climate… first-rate healthcare… incredible value for money (a couple can live well on $2,109 a month—including rent!)...
Join our Costa Rica experts and expats in June and discover true Pura Vida.
REGISTER NOW, SEATS LIMITED: EARLY BIRD DISCOUNT HERE
---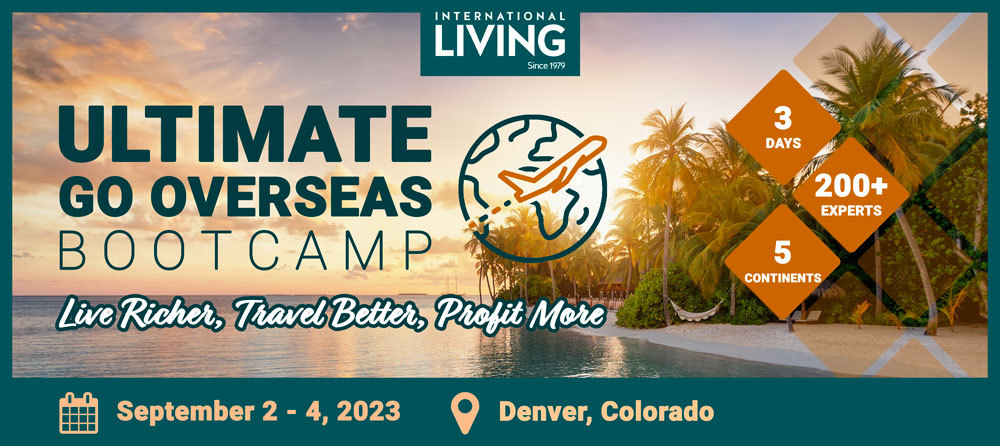 Most Popular Products