Batam is the largest city on the Riau Islands in Indonesia, and has recently emerged as a popular destination for visitors not only from Singapore and Malaysia but from all over the world. There's so much to experience, from golf courses, duty free shopping, spas. and relaxing beach resorts.
While the Riau Islands are part of Indonesia, Batam is only a 40-minute ferry ride from Singapore's Tanah Merah port. For those wanting a more direct route from Indonesia, there are domestic flights from Jakarta to Batam's Hang Nadim International Airport daily. Being so accessible, it's a great place to escape for weekend stays or longer. The Riau Islands hold many wonders, but Batam is the most popular destination.
Indonesian is the main language spoken, which is very similar to Malay, and you'll find sometimes it may be combined. Batam also has a large population of ethnic Chinese Indonesians, who often speak different dialects, but English is also widely used.
Getting around Batam is easy with several transport options available. Taxi is a common mode of transportation and can be found at malls and airports. If you want to set your own adventure, rent a car and tour at your leisure. Accommodation varies from three-stars and up.
Batam is also a good starting point if you're planning to visit other Indonesian islands or the Sumatran mainland, with Batam airport offering direct flights to all of the Indonesian provinces, even Bali.
What to Do in Batam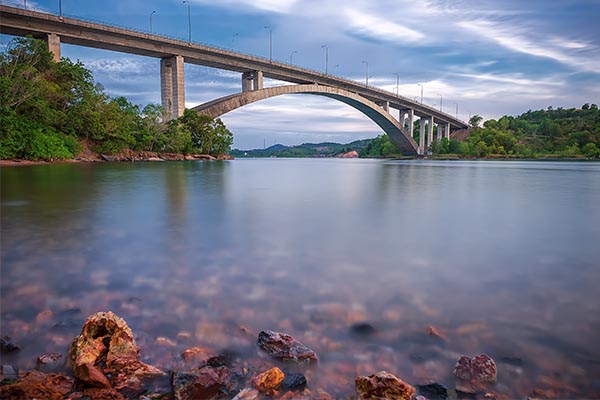 Batam's most famous icon is the Barelang Bridge, situated 21 miles from the city center. Barelang is actually comprised of six sophisticated full swing bridges that are used to connect three islands—Batam, Rempang, and Galang. The total length of all six bridges is around a mile, and to travel from one end to the other should take no longer than 20 minutes. Overlooking the open seas that are dotted with many small islands, the bridge provides the perfect settings for photos.
When traveling to Batam, visitors often think of tourist activities, but the city has a rich religious history also. One of the largest Buddhist Temples in South East Asia, the Laughing Buddha Temple was built by the Chinese community in 1999. It attracts thousands of Buddhist followers every day. Close by in Nagoya City Centre, Vihara Buddhi Bakti Temple features modern Chinese architecture and a sacred garden located on the grounds. People rave about the rice dumplings, which are sold onsite, so be sure to give them a try.
Head to the Waterfront City resorts and Nongsa Coast resorts for fun in the water. The Batam Ski and Wake Park has some great options too. Enjoy waterskiing or wakeboarding, grab a kayak or bounce across the waters on a banana boat. There's also tours that can take you snorkeling, diving, and fishing, a great way to discover the beauty of Batam's white sandy beaches.
Batam has become a hotspot for golfers from all around the world, with seven courses bordered by oceans and clear skies as far as the eye can see. Southlinks Country Club was designed by Hisamitsu Ohnishi, renowned for designing world-class golf courses in Japan. With 18 holes, the 6308-metre-long championship course also boasts a traditional Japanese Bath and multiple restaurants to sample.
A short distance from Barelang Bridge is Pa Auk Tawya Vipassana Dhura Hermitage. Also known as the Stairway to Zen, this Buddhist monastery is nestled in the hills and offers a refreshing retreat with magical scenery.
Dining in Batam
Batam cuisine is a blend of Arabian, Chinese, Malay, and native flavors, rich in its culinary diversity. There are many places to choose to dine, but you should at least savor a couple of the signature dishes of the region while you're here.
Yongkie Restaurant is located in Nagoya, and has been operating for more than 30 years. Its fish soup is legendary, and is known nationwide. Made from tenggiri fish, the soup also consists of shrimp, squid, and cooked with tamarind.
Mie Lendir is a noodle dish that differs to one served in other parts of Indonesia. Harum Manis Coffee Shop has the best version in Batam. Served with a sliced boiled egg on top, the noodle dish is different because the peanut sauce isn't as thick as normal, yet it still has a strong peanut taste. It comes with sliced hot chilies on the side if you're game, but get in early, this place is so popular there's always a rush for seats.
The Barelang Bridge region is also known for super fresh seafood. There are a number of restaurants offering all kinds of freshly caught seafood. Sample fish, lobsters, prawns, crabs and squid, and to make it even better it's all cooked to your taste.
For some good old-fashioned food and cold beer head to Brewsky, Batam's first microbrewery. Along with a variety of beers and home brews, you'll find some classic pub food on the menu. Apparently, the barbecue ribs are to die for.
To get your Italian fix, there's Bella Italia Ristorante, a definite Batam favorite. All the classics are on offer, from risotto and pasta to tiramisu, and there's even a wood fire oven for the perfect pizza.
Safety in Batam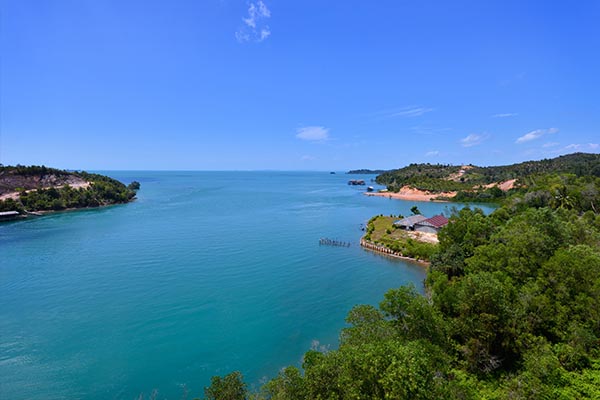 As anywhere in the world, your safety comes down to common sense while traveling. In the daytime, all areas are relatively safe, but avoid walking alone at night or in dark places, and for peace of mind, it's best to pay for a taxi ride to get you back after dark. If you choose to drive in Batam, do so with caution. Most roads are okay but maintenance can be lax. Across Indonesia, it's best to stick to bottled water, with the local water supply not safe to drink. When travelling in Batam it's also best to keep a copy of your travel documents handy. Indonesia is located on the Ring of Fire, while volcanoes erupting and earthquakes occurring are infrequent occurrences, they cannot be ruled out. Just keep yourself abreast of alerts and have an exit plan if needed.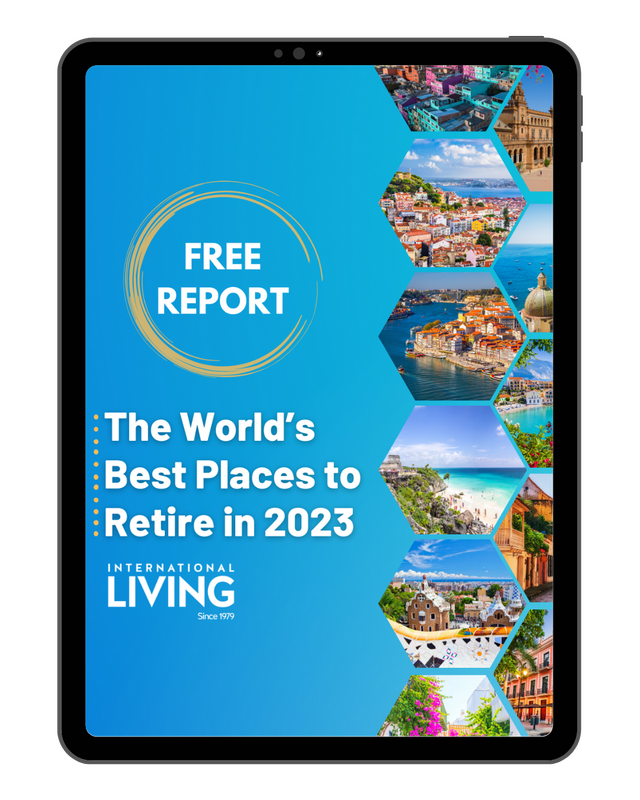 Get Your Free Report on the World's Best Places to Retire:
Learn more about the best places in the world to retire in our daily postcard e-letter.
Simply enter your email address below to sign up for our free daily postcards and we'll also send you a FREE report on The World's Top 10 Retirement Havens, plus access to over 10 more free reports. Our gift to you, on our favorite destinations.
Related Articles
Surfing in Indonesia: The Best Places to Visit
Island Hopping in Indonesia: Nusa, Gili, Flores, and Lombok Islands