Earlier this year, I broke from my normal travel pattern…
Usually, I seek ridiculously inexpensive tropical destinations such as Vietnam, Thailand, or Ecuador. But here I am in French Polynesia—in the middle of the Pacific Ocean. It's always been a part of the world I've yearned to explore, plus I thought it would be good to practice my French, which was getting a bit rusty.
These islands of Tahiti, Moorea, and Bora Bora are absolutely drop-dead gorgeous. However, they can also be shockingly expensive. But fear not, there are ways to navigate a more affordable visit to the "Society Islands."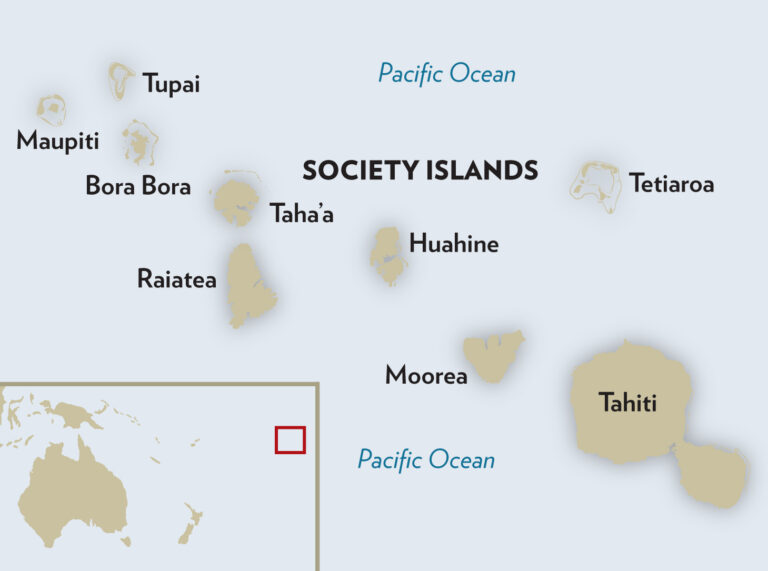 Lodging is the primary budget killer, so if you're adventurous, the best bet is to try Couchsurfing.com. If you're not familiar with this app and how it works, basically, locals worldwide make accommodation in their homes available to travelers, generally at no charge, simply because they enjoy helping/meeting travelers and sharing experiences with them.
Unfortunately, you can't count on finding a place to lay your head this way, especially on a small island with a limited population. So be prepared to stay at a hotel. Although most travelers here opt to stay at the large expensive resorts (the Marlon Brando hut at the Intercontinental on Bora Bora costs $10,000 a night!), reasonably priced accommodation is available for $60 to $70 a night. Because the islands are volcanic and go practically straight up from the shore, you are essentially guaranteed to be waterfront or at least water-view, no matter where you stay.
A double room in Tahiti goes for $60 a night.
A double room at the Temarama guesthouse on the west coast of Tahiti, with a private bathroom and a shared pool onsite, goes for $60 a night. The other two islands are smaller and more costly than Tahiti. Bear in mind that Tahiti is the main island, most populated, and site of the regional capital. Moorea and Bora Bora are less developed and more exclusive. Even so, a bungalow for two with its own garden patio and a separate living room goes for around $80 a night at the Fare Manureva in Ha'apiti on Moorea's southwest coast. OK, it's not super-budget, but it's worth it for the chance to spend some time in such a quintessential Polynesian paradise.
The beautifully crystalline turquoise water is full of colorful fish (and bigger sea creatures, if you're looking for them). If you enjoy snorkeling, be sure to pack your own snorkel and mask. These are very affordable and do not take up much room in your luggage yet will provide you with hours of free active enjoyment. Many places rent snorkeling equipment, but again this is an easily avoided cost, and frankly I'd rather not use a communal snorkel and mask anyway.
Similar to other out-of-the-way travel destinations, when it comes to dining and drinking, the more you stick to the locally produced selections, the lower your costs will be. This applies to dining out as well as grocery shopping. As you might imagine, most everything has to be shipped to the islands from far away, and this makes non-local items quite expensive.
Here, fish is generally the least expensive item on the menu and it's wonderful. The local ceviche equivalent, poisson cru (French for "raw fish"), is made locally with lime, coconut milk, minced onion, and peppers. It's very common, absolutely delicious, and generally made with local red tuna, which is buttery soft and delectable. This dish can easily be purchased for under $20. Furthermore, meals are more affordable than at first glance, considering that one doesn't tip in this part of the world, and taxes are included in the menu price.
The local beer is called Hinano and is a very decent tipple. It's similarly priced to beer in the U.S., and if you're buying from a store you can choose between cans, disposable bottles, and returnable/refillable pint bottles. The latter is the best value and frankly tastes better than the other options. The thicker glass keeps the beer colder in this hot climate. The local rum is also quite affordable and delicious; it's often flavored with vanilla and/or coconut, which are two locally produced flavors. Mix it with local pineapple or mango juice like the locals do.
Baguettes are practically given away at 50 cents for three feet of crusty deliciousness. That's because the French government subsidizes bread on these islands, considering it essential. How French is that!
Butter, rice, and certain vegetables are similarly subsidized, too, making them much more affordable than other goods. Also, a liter bottle of Tahitian spring water sets you back less than a dollar. So, if you have a tight budget, plan on having a lot of yummy French bread, which on these islands is often part of every meal.
I spend my summers in Maine and often remark at the vast number of apples that fall to the ground only to rot or be eaten by various creatures. Well, the same is true here for coconuts and mangos, as well as oranges and avocados. If you're at all into foraging or even simply picking up a mango along the side of the road while walking or riding a bike (which I do daily), that's free food!
This morning on my bike ride, I saw an enterprising young man pushing a wheelbarrow along the side of the road carrying a long pole, which he uses for getting coconuts. I imagine he will later sell these. I mention this just to illustrate the abundance of free food on these islands. For lunch I generally make a sandwich. Usually a (free) avocado sandwich. And yes, with a baguette. Most days the only meal I have out is dinner. Often, the selections and the prices on the menu are the same for lunch and dinner, and unlike in the U.S., wine is quite reasonable (about $5 a glass) because, of course, we are in a French territory.
As you would imagine, there are plenty of tours available on the island, from swimming with sharks to helicopter tours of the island to visiting archaeological sites. I have taken a few tours and they were enjoyable. However, there is a lot to be said for touring the island in an unstructured manner, which in my case means on a bike. The pace of a bicycle allows you to observe and appreciate many things that would otherwise be just a blur on a tour bus.
I like to get out early in the morning when there's not much traffic and the sun is still casting some shadows. Recently, I came across a beautiful old church in the mist. While I was taking photos, two wild dogs appeared from the jungle, keeping a keen watchful eye on me. Traditionally, canines have found their way onto the dinner table and perhaps that, in part, explains their wariness.
Admission fees are rare on these islands. That includes museums, beaches, archaeological sites, botanical gardens, etc. A must-see on is a marae, which is an ancient traditional rectangular area made of stones which served as a social gathering place for various communal activities (including, historically, human sacrifice on the stone altars). According to locals, there was a time when it was considered an honor to be sacrificed and consumed, as this would transmigrate your spirit and strength to your fellow villagers. I'll pass.
It took me a little while to realize that many places charge tourists higher rates than locals. For example, when I booked my current hotel room, I was asked whether I was working here in the islands, or if I was a tourist. Replying innocently that I was writing resulted in being rewarded with the locals' rate. The same applies for the ferry ride from the island of Tahiti to Moorea. If you just walk up and pay the tourist rate, it's $30 for a round-trip, whereas "locals" like myself have to pay only $23. It probably doesn't hurt if you can speak a little French. And don't forget to say "Maururu" (thank you) should you prevail.
Keep costs down by using the local currency.
Islanders are very friendly and more than happy to accept U.S. dollars for various purchases. However, to make the monetary conversion, they simply move the decimal point two spaces to the left, giving themselves a better exchange rate than you would get at a bank or ATM (by about 10%). So, yet another way to keep costs down is by exclusively using the local currency, Polynesian francs. Try to use your coins when you can because they build up quickly and become quite heavy. The coin that's equivalent to a dollar is large, and you end up getting a bunch of these in change, so unload them regularly.
Larger hotels and resorts regularly have local troupes performing traditional dances and songs at their restaurants. Generally, there's no charge if you are a paying customer. I've attended several just by showing up for a happy hour drink or dinner and enjoyed amazing shows for free.
In sum, the locals are welcoming, the scenery is spectacular, the seafood is delicious, and you don't have to break the bank if you just remain a bit mindful of the spending pitfalls that befall many a tourist in this part of the world.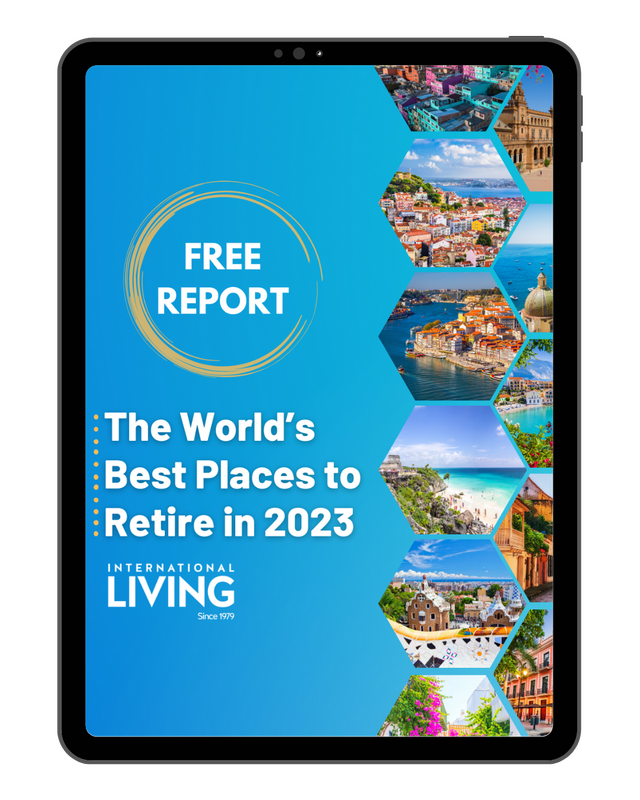 Get Your Free Report on the World's Best Places to Retire:
Learn more about the best places in the world to retire in our daily postcard e-letter.
Simply enter your email address below to sign up for our free daily postcards and we'll also send you a FREE report on The World's Top 10 Retirement Havens, plus access to over 10 more free reports. Our gift to you, on our favorite destinations.
Related Articles
Island Hopping in Indonesia: Nusa, Gili, Flores, and Lombok Islands
5 Best Caribbean Islands to Live On… and 2 to Avoid
Three Great English Speaking Islands