Playing a game of cards and watching the sunset play across the sky. We have a fabulous life."
Jeff and Mari-Ann are happily at home in Thailand, having settled in the royal resort town of Hua Hin.
"We both come from smaller towns—Jeff in upstate New York, and me in the U.K.— so when we discovered Hua Hin was a similar size, attractive, and had every convenience, it seemed to have all we wanted," says Mari-Ann.
Another attraction that sealed the deal for the couple was the cost of living. The most obvious example was when Jeff went to a 7-Eleven store to stock up their Airbnb and came back with all they needed for just $7. "That was amazing," says Mari-Ann.
It didn't take long for the couple to decide Hua Hin was their perfect overseas spot so, when they stumbled upon a new housing development, they took the plunge and bought their dream home.
It was to take 12 months for the build, so they took the time to tidy up affairs back home, arriving six months into the build to supervise proceedings. The house design was customized to their needs, including deciding on décor elements all the way down to tiles and fittings.
Their 3,600-square-foot, three-bedroom, three-bathroom home has its own pool and—Jeff 's crowning glory—that rooftop bar and deck. All told, the property cost $288,000. "I saw a 3,100-square-foot house in Chicago while I was visiting. That cost $420,000. No pool or customized design there. Here, we got the house we wanted, how we wanted it, and it's much better value than back in the States," says Jeff.
"Life is very social here," says Mari-Ann. "People here, expats we're now friends with, don't have a measuring stick—they take you for who you are," adds Jeff. "The experience here is more natural and inexpensive, and accessible to everyone. Unlike back home, where everybody always seems to be competing—always trying for bigger and better."
The couple play tennis a couple of times a week. Mari-Ann is taking golf lessons so she and Jeff can enjoy the game together. Jeff has always wanted to play bass guitar, and now has the time to do so. In fact, the couple has joined a band, with Mari- Ann on keyboards and Jeff on bass. They play gigs every two weeks at a local bar. They also help out at a charity, and Jeff now has time to indulge his love of cooking.
"Although I love cooking, it's often so much cheaper to eat out. A simple and delicious lunch for two costs $3," says Jeff. "The cost of living is incredible. Our moped only costs $2 a week to run. We can take our dogs to the beach for a walk, get an hour-long massage right there under the palm trees for $10, stop and have a meal before coming home for $5 to $7—and that's for the two of us."
As for healthcare, Jeff experienced the local international hospital first-hand a few months back due to gastric troubles. His overnight stay, all the care he needed, and medication were covered by his health insurance. Their premiums are $1,500 per person, per year. "It would cost that per month back home," says Jeff.
For others thinking of making an overseas move, Jeff and Mari-Ann suggest that people do lots of research. "Don't just depend on websites, get on the expat forums or Facebook groups and ask questions. Get opinions on what things are like there. Then get on the ground and check it out for yourself. Learn a little of the language, try the food, and give it a go."
Related Articles
Enjoy a Low Cost of Living in Thailand
Find Your Dream Retirement in Thailand
Upcoming Conferences
The Only 2023 Fast Track Costa Rica Conference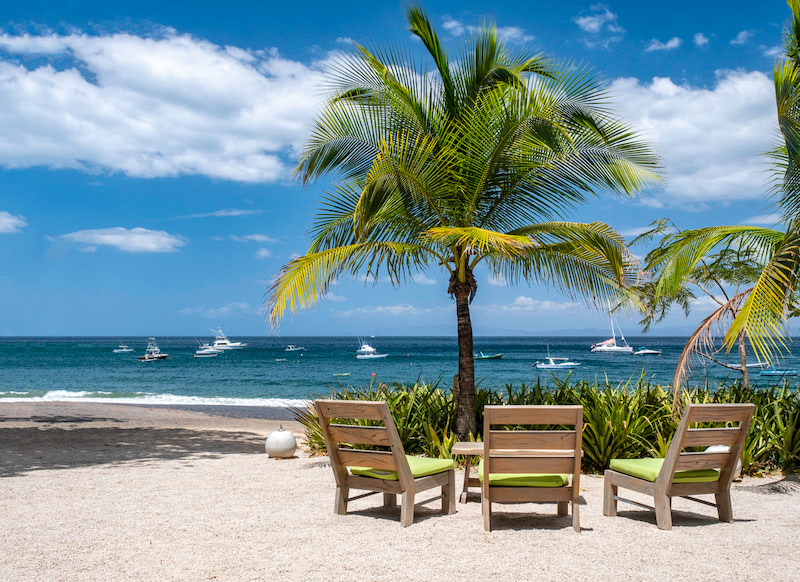 If your dream retirement involves stunning beaches… lush green mountains… a perfect year-round climate… first-rate healthcare… incredible value for money (a couple can live well on $2,109 a month—including rent!)...
Join our Costa Rica experts and expats in June and discover true Pura Vida.
REGISTER NOW, SEATS LIMITED: EARLY BIRD DISCOUNT HERE
---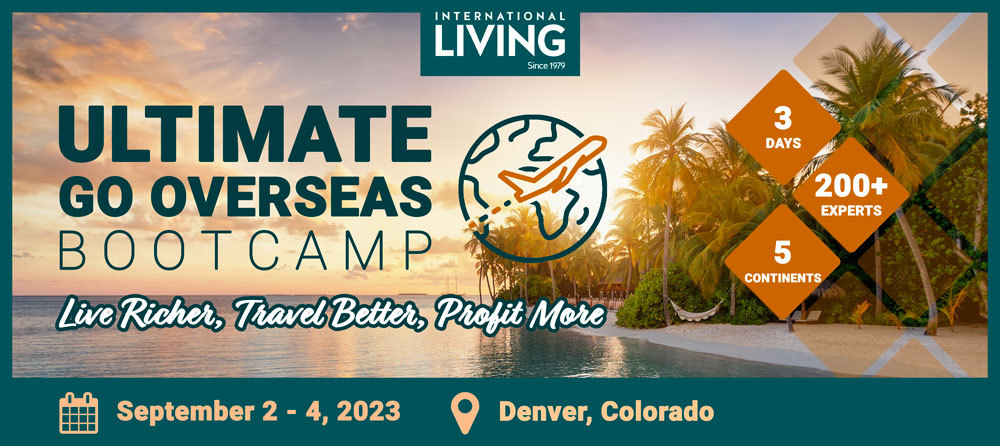 Most Popular Products