An 1880s farmhouse in Vermont might sound like a dream vacation spot… But when that's your everyday life, where do you escape to?
A quirky little treehouse in Costa Rica.
That's the overseas home my husband, Tim, and I built and we couldn't be happier.
Are you interested in retiring abroad? Yes | Not Sure Yet
By most standards, we have a good life in the U.S. We have our farm in Vermont's Northeast Kingdom, complete with a library of 12,000 books. I'm able to write daily. We raise Russian Mountain Dogs and rent out a house on our property to give guests a farm experience.
But adventure called to us, and we spent years looking for an overseas escape.
We hated the feel of what the U.S. was becoming. Wars, social unrest, political tensions… It was all a bit much.
We went searching for our overseas home every time we could. To Mexico, the Caribbean, Ireland, Scotland, England… But we always ended up in Costa Rica.
And then the same town in Costa Rica! After eight consecutive visits to a tiny beach village called Samara on the Guanacaste peninsula, we knew that town was the one.
Why Costa Rica?
Costa Rica is politically neutral and has no armed forces, which was very attractive.
It also seemed to us that almost everything in the U.S. was overpriced, while many things in Costa Rica were free. You didn't have to pay to go to the hot springs, watch the fire dancers perform on the beach, or pay to park at the almost empty national park beaches.
People are friendly and will assist with almost anything, from showing you how to choose a ripe cantaloupe to helping you get your rental car fixed.
When we first arrived in Samara, we couldn't believe the sight of amazing pristine beaches, the jungles, waterfalls, and the volcanoes. Everything was beautiful and lush, and looked like paradise.
So, in 2015, we made it our home. For now, it's still a part-time home as we're a few years away from retirement. But we hope to make it full-time in the next three years.
Building Our Treehouse
We could never have built a house in the U.S. near the beach on our retirement funds. But here, we could.
We decided to build in the foothills just above our tiny beach town, among the lemon trees, plantains and coconut palms. There's even an oregano bush in our yard! Altogether, the cost was just $147,000, including the purchase price of the land.
And we didn't build an ordinary home. We designed a quirky little treehouse to live in—again, something we couldn't have done in the U.S.
Even better, our property pays for itself. Whenever we're out of town for a significant amount of time we rent the treehouse through Airbnb. Who wouldn't like to stay in a treehouse for a week or a month?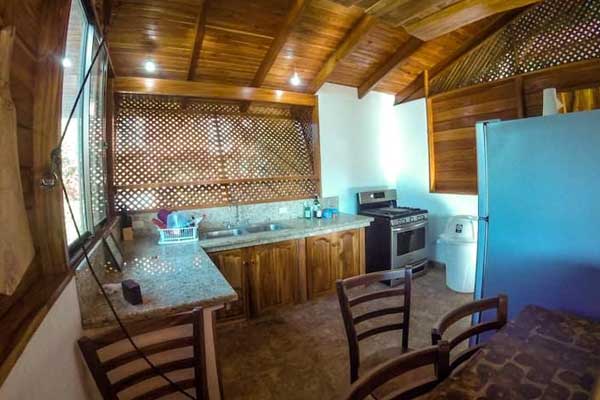 Life in Samara
Where we lived in the jungle, there were not very many amenities at first. No internet, no smart TV at all. We were the only house on the road and I guess the town didn't think it was worth running cables and putting up satellite dishes. There were also no grocery stores, no laundry, no gas stations and the like.
But there were buses, cattle, and Caballeros on high stepping horses that drove the Brahmas down the dirt road, and the few restaurants had incredibly fresh seafood.
Eight years later, all that has changed and I kind of miss it, even though I love having internet at home instead of driving into town to use the internet cafe.
Even though our dirt road in Costa Rica is lined with houses now, things are still laidback.
Everything in town happens at the grassy town square which is also the soccer pitch, near the beach that lines the town.
It's a central area where you can buy fruits and vegetables, coconut drinks for $1, coolers filled with fresh caught seafood, batik sarongs to wear over your bathing suits, handmade jewelry, crocheted bikinis, hand carved wooden bowls and so much more!
Many of the restaurants look out to this grassy area so you can see what's going on. Or you can eat at the many places directly on the beach, your choice!
In the restaurants, portions are so large that you often have to split a plate. My husband and I love the Costa Rican spiced Mexican food, but neither of us can eat an entire serving of tacos or burritos, accompanied with rice and beans and fruit so we usually split it. With wine or mojitos that puts us near the $22 mark for two.
My favorite thing though is the coffee. Living in Vermont, the home of Green Mountain Coffee, I have been a coffee snob. But the truth is Costa Rican coffee is much better and costs much less—$12 of Green Mountain Coffee in the U.S. would almost see us through a week. The Costa Rican brew we love is only $8 a bag.
Be aware that what Costa Rica deems as "foreign" goods cost lots more—for example our American washer and dryer and 40″ Sony flat screen TV were a small fortune. While items crafted in Costa Rica, like swimming pools, are cheap. Our pool, although not large, cost only a few thousand dollars.
Gardeners, pool guys, and housekeepers are also much less than you would expect, while imported cleaning supplies are more.
We live very well on $3,000 per month. Since we built our house in stages over a few years as we could afford it, we have no mortgage. Utilities tend to be low. Our water bill is sometimes just $10 per month!
I love waking to the soft pitter-patter of the waning rain and getting myself a cup of rich Costa Rican coffee. While I wait for Tim to rise, I work on my blog, magazine articles, or just answer email on my laptop. I write when I want and how much I want. It's so freeing!
Get Your Free Costa Rica Report Here:
Learn more about Costa Rica and other countries in our daily postcard e-letter. Simply enter your email address below and we'll send you a FREE REPORT – Costa Rica: The Land of Pura Vida
This special guide covers real estate, retirement and more in Costa Rica and is yours free when you sign up for our IL postcards below.
Related Articles
Expat Stories from Samara, Costa Rica
How to Move to Costa Rica and Expat Checklist
In Photos: The Top 5 Beaches in Costa Rica
Upcoming Conferences
The Only 2023 Fast Track Costa Rica Conference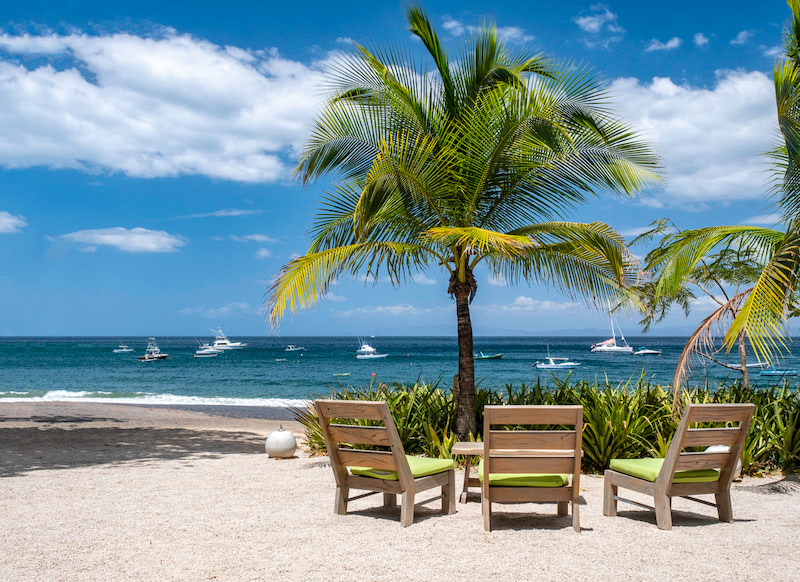 If your dream retirement involves stunning beaches… lush green mountains… a perfect year-round climate… first-rate healthcare… incredible value for money (a couple can live well on $2,109 a month—including rent!)...
Join our Costa Rica experts and expats in June and discover true Pura Vida.
REGISTER NOW, SEATS LIMITED: EARLY BIRD DISCOUNT HERE
---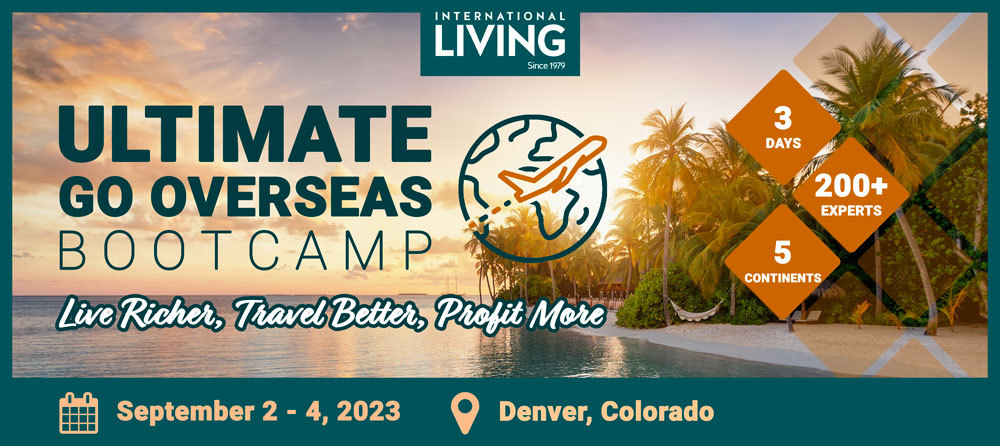 Most Popular Products
Popular Articles You May Also Like