There is no hard data on the number of singles abroad—for that matter, the U.S. doesn't know how many of its citizens live abroad, period. But at International Living, we hear from our worldwide network of correspondents (of whom I am one), who tell us who's coming and going in their countries. We also see who attends our live-overseas conferences. And the numbers pretty accurately reflect demographics in the U.S., where nearly half of all adults are single (some 47.6% of adults over age 15, according to 2015 data from the U.S. Census Bureau).
So if you're solo and dreaming of life abroad, take heart…and pack your suitcases. You're not alone. Plenty of singles live abroad already. And more look to be joining them all the time.
Why Singles Are Moving
I'm single myself. I moved to Mexico nearly 11 years ago, for many of the same reasons others move abroad. I was tired of high-stress jobs and wanted to enjoy life while I was still relatively young. And, looking ahead to the future, I saw no way to save enough to enjoy the quality of retirement I'd want in the U.S.
But in Mexico, where the cost of living is much lower, my budget affords me a very comfortable lifestyle.
With freedom from financial worries comes the leisure to enjoy projects and interests that you had neither time nor money for before. Using a move abroad as a chance to "reinvent yourself" resonates particularly strongly with single women. Over and over, women who spent decades raising a family or managing a career tell me, "this is my time."
Take Kate Burt, for instance. Divorced and with her children grown, she retired in 2005 from her position as a theater arts schoolteacher in Connecticut. The next year she headed solo to Guanajuato, in Mexico's Colonial Highlands, to take a home-stay Spanish course. Bowled over by the wealth of cultural activities there—especially in music, her lifelong passion (she sang professionally for years)—she returned to Guanajuato over the next two years for longer stays and moved there full-time in late 2009, at age 65.
Since moving to Mexico, Kate has become fluent in Spanish, immersed herself in the city's music scene, and started a small "do-everything-on-a-shoestring" opera company to work with talented young opera singers in the area. She provides mentoring, training, and support, occasionally financial, for professional development. Her work has given her a wealth of friends and contacts, both expat and local, in the community. And it's given her a rewarding "second career" in a field she loves. A nice bonus: "My grandchildren back home think it's neat that their grandmother has an opera company in Mexico."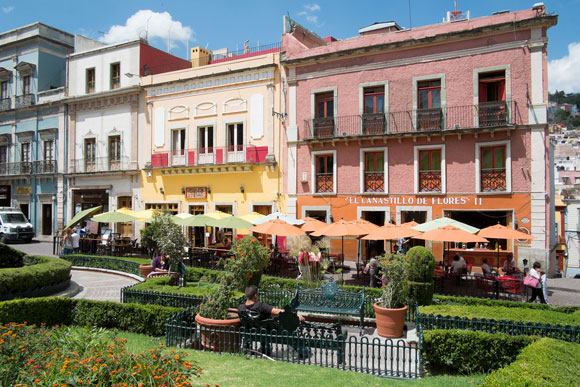 Many retirees who chose to go it alone find the experience very fulfilling, just like Kathy L. Hall did.  "The path I've trod across Latin America over the last year or so has been incredibly rewarding. Along the way, I've explored lonely expanses of pristine beach, walked cobblestone colonial streets, and ascended the steps of ancient pyramids. I've enjoyed the glorious greenery and spectacular wildlife of tropical rainforests and experienced the warmth of the local people, as well as the camaraderie of fellow travelers of all ages. And I did it all for just $1,500 a month. And I've traveled solo, attesting to how safe it can be to navigate this region."
Is Single Life Abroad for You?
Moving abroad is a great way for singles to stretch their incomes. But you should never do it just for financial reasons—especially if you're single. This will be your daily life, after all. So it should also be about adventure, opportunity, exploration…whatever motivates you and gets you out of bed in the morning.
Here, then, are a few key tips I've picked up in my own years as a single expat. They may help you decide if single expat life is for you…and if it is, how to make the move successfully.
Profile Yourself Ruthlessly
There are expat destinations in countries around the world to suit just about every taste. So, it's up to you to decide what you need. What kind of climate do you like best? Do you want a small town or a large city? Mountains or beach? How social are you? And are you willing to learn a new language?
This isn't the time to be coy. If you're a stay-at-home type who likes having a few close friends, that's fine…just don't pretend you're a party monster. Don't want to learn another language? Yes, it will limit your choices…but you'll still have some. Better to be honest about this, and plan accordingly, than to settle someplace where you can't communicate.
Move to an Expat Haven
Occasionally I meet idealistic singles who say, "I want to live in a small village somewhere, where I can really connect to the locals and integrate into the local community."
Seriously? No, you don't. (And this is not just my opinion; I've relayed this anecdote to other longtime single expats and watched their eyes fill with horror…)
No, I'm not saying you should live in an all-English bubble, insulated from locals. Far from it. Interacting with locals—making friends and acquaintances, getting to know the culture and engage with the community—is one of the biggest pleasures of expat life. It's life-affirming and mind-broadening.
But moving to a place with other expats—even if there are only a few—makes your transition, and life in general, much easier. Who's the best local carpenter or electrician (and how much should you pay them)? How and where do you sign up for utilities? What shops sell back-home goodies? Expats who have come before you have already figured these things out…so that you don't have to. Take advantage of it. It will save you time and a world of hurt.
In addition, other expats will be eager to befriend you. You're a new face. And they know what it's like to make the move and be away from your home country. (And that's true even when their home country is a different one than yours.)
Remember all those folks back home who thought you were crazy to move abroad? Who couldn't ever imagine doing it? That's what most of your new local neighbors will be like, too. Most likely, they couldn't imagine living elsewhere. Most likely, they've had the same friends their whole lives.
So, when a major holiday comes around, your local neighbors—however nice—may simply not think to invite you over…because it never occurs to them you have no place to go. But other expats remember. They'll get together for national or religious holidays, for election nights and Superbowls.
And you'll be glad to join them.
Judith LaRoue, 71, moved solo to Nicaragua last year. She says, "I feel safer in Nicaragua than in Atlanta, where I had retired. Many single women have moved here, so it's not unusual to see us out walking around by ourselves. I am relaxed, but aware of my surroundings. And there are always other expats to buddy up with at night. If I'm out late, I can always get a taxi to my house for less than a dollar. I believe it's important to speak to your neighbors, recognizing who lives in your barrio and who doesn't is good for everyone. I live in San Juan del Sur where the people are very friendly and there are always people willing to give a helping hand."
Learn the Local Language
When you move to a country that speaks another language, it's only polite to learn as much of it as you can. But if you're single, it's especially important.
First, it helps you stay independent. When that kitchen pipe bursts, who's gonna call the plumber? That's right—you. And if you can't do it yourself, you'll need a translator—either someone you hire or a fellow expat who does you a favor. And over time, that gets tiresome for both parties.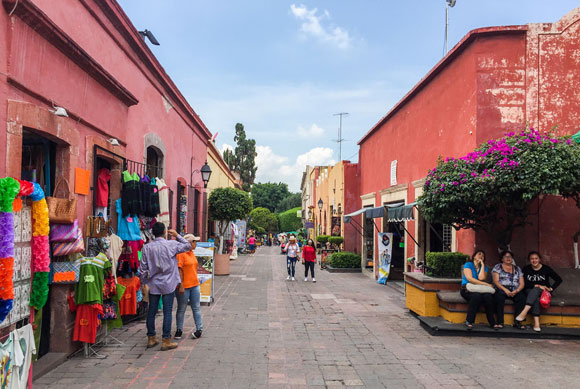 Next, the more you know of the local language, the more you'll get out of your time abroad. I speak from personal experience. As a fluent Spanish speaker, I've had unforgettable experiences and encounters come my way in Spanish-speaking countries that English-only types never enjoy. And you'll never realize how much you're actually missing until you bridge that language gap.
Learning the language can even save you money. So, take those language classes. They can definitely pay off.
Looking for Love? It's All Okay
Not everyone is single by choice. Single men, if you put their feet to the fire, will generally admit that they're looking for a partner. Younger women—those whose biological clocks are still ticking—are usually looking, too. Older women may or may not be—sometimes it comes down to how single-minded they are about pursuing their "me" time abroad. But most singles, wherever they are on this spectrum, like to leave the door to romance at least ajar.
Fortunately, there are significant numbers of singles, of every sexual persuasion, in most large expat havens.
But not all are created equal. Some expat destinations tend to create a "couples culture" that unconsciously excludes singles. You're not invited to dinner because it throws the numbers off at the table? You're only invited when there's a spare (fe)male? Yep, that's "couples culture."
Other destinations tend to attract many more singles of one sex—usually males—than the other. This tends to be typical of some smaller expat destinations in Southeast Asia.
So, try to spend some quality time in an expat destination that you like, just to make sure that it fits your needs, romance-wise.
And to give yourself the option of moving on, if an expat destination doesn't fit you in any regard, here's one last piece of advice: Rent before you buy. It gives you the flexibility to find the perfect home, in the perfect expat destination for you.
Where to Live as a Single Abroad
Finally, here are some of the most popular places to live the single life abroad.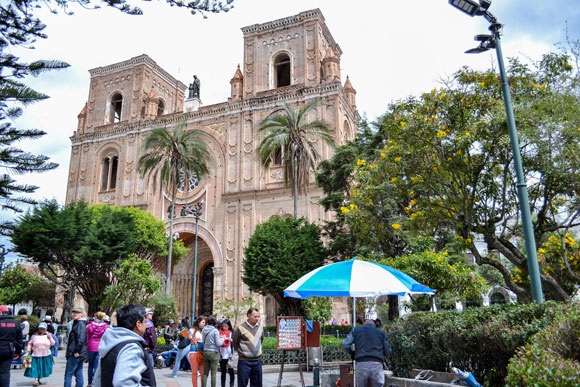 In Latin America:
Mexico has more North American expats than any other foreign country in the world. And no wonder. It's close and convenient, it's largely First World, and it offers a cost of living as low as half that of the U.S. and Canada.
Mexico has expat communities all over the country, so be as picky as you like in your requirements—you'll find someplace in Mexico to suit. But this Spanish-speaking country has four destinations where you can get by in English: San Miguel de Allende and the Lake Chapala area, both in the interior of central Mexico; Puerto Vallarta, on the Pacific Coast; and the Riviera Maya, along the Caribbean Coast of Mexico's Yucatán Peninsula.
Ecuador is popular for its low cost, fascinating indigenous culture, and beautiful scenery. It also uses the U.S. dollar as its currency. Singles tend to head to the capital, Quito, with its big-city style; to the cultural town of Cuenca, in the interior; and to Pacific beach towns like Salinas and Manta. You can get by with just a little Spanish in most of these. And a single can live comfortably on about $1,200 a month in many parts of Ecuador.
In Costa Rica, singles head to the Central Valley or to beach towns like Tamarindo.
Panama is another expat favorite that uses the U.S. dollar. Singles live happily in the lively capital, Panama City, and in beach towns like Coronado
Colombia and Nicaragua have only recently thrown off their reputations for political unrest. As a result, they're bargains. Medellín, Colombia, offers very sophisticated living for singles…and in up-and-coming neighborhoods like Envigado, or municipalities on the outskirts like Sabaneta, a single expat's budget can run just $1,200 a month. In low-cost Nicaragua, singles like the lovely colonial city of Granada, and the beach town of San Juan del Sur.
In Southeast Asia:
North American expats aren't a huge presence in Southeast Asia, but the low costs, excellent, affordable healthcare, and beautiful beaches make it increasingly popular. You can also get by in English in these countries—another big plus.
Thailand is popular with single expats of both sexes. Bangkok and Chiang Mai get especially high kudos. "In Chiang Mai, there is a very active singles social scene for both men and women," says Steve LePoidevin, International Living's correspondent for Thailand. Also popular are beach destinations like Phuket, Pattaya, and Hua Hin (though you may find more male than female single expats there).
Word is that Penang, Malaysia, is much more of a couples' scene than for singles. Though Malaysia—and Southeast Asia in general—is extremely safe, especially for single women, you may want to choose Thailand over Malaysia if you're looking for love.
Related Articles
Travel Solo on a Budget Using These Simple Techniques
Can a single woman safely retire overseas on $1200 a month?
Where should I retire to where English is spoken and is safe as a senior, single woman?