Lea Hook was living his best life as an online English teacher on the tropical island of Koh Chang in the Gulf of Thailand. He was teaching English to Chinese students by Skype in the mornings and evenings. His days were free for lounging on sugary beaches and exploring the island on his motorcycle. Life in soggy England and an unfulfilling job as an electrical engineer were specks in his rear-view mirror. Life was good.
Little did he know that it was about to get a whole lot better.
In the summer of 2017, Lea returned to England to visit his parents. While he was in Europe, he decided to take a vacation from his perpetual vacation and volunteer at Estacíon Inglesa, an English-language immersion program in the south of Spain. Estacíon Inglesa brings together adult professional Spaniards who are learning English with native English-speaking volunteers. The Spanish students pay for 70 hours of English-conversation practice. The volunteers get six days in a four-star Spanish resort with meals included for free.
One of the Spanish students in that program was a woman from Valencia, Irene Villaescusa. During the daily one-toone conversations and shared meals, Lea and Irene hit it off. He says, "We got on really well on the course so I messaged her when I got back home, and it blossomed from there." She says, "From the first minute I knew that he was the one."
When Lea returned to Thailand, Irene visited him and saw Koh Chang from the back of his motorcycle. When the next summer rolled around, Lea returned to England. He planned to go back to Thailand later that year, but ended up staying in the UK to be closer to Irene. When winter closed in, he moved to Gran Canaria in the Canary Islands for a month to get some winter sun.
Then Irene made him an offer he couldn't refuse. She arranged for him to move into her parents' summer apartment in the quaint Spanish beach town of El Perello, about 22 miles outside of Valencia. He says, "Now I wake up to a lovely sunrise in the morning." He sips his first cup of coffee on a balcony overlooking the sea.
Lea continued teaching English online as he and Irene explored the Spanish Mediterranean coast on the weekends. He says, "Spain has a lot of options north and south, but I believe we are in the perfect location. We have Denia, Xabia, Calpe, Altea, Benidorm, and Alicante just one hour's drive away, and we like to go to those places on the motorcycle. The Balearic Islands are just a 20-minute flight away. Our favorite holiday destination is Ibiza. It is just a wonderful place…we like to rent a Vespa motorcycle and travel all over the island." Irene adds Málaga and the Canary Islands to their list of dream destinations.
3 THINGS YOU MUST SEE IN VALENCIA
1. Turia Gardens: After a devastating flood in 1957, the architect Santiago Calatrava had the idea to divert the Turia River. The riverbed was transformed into a lush sunken park that cuts through the city like a huge green swath. It is filled with walking trails, bike paths, children's playgrounds and outdoor cafes. Crossed by 18 historic bridges, it passes by the city's most important museums and monuments. Today it is beloved and well-used by Valencia's residents.
2. The City of Arts and Sciences: Where this park meets the sea, Calatrava designed and built a dazzling post-modern complex. His City of Arts and Sciences includes an opera house, a science museum, a 3D digital cinema with a concave screen, a Mediterranean plant and sculpture garden, and the largest aquarium in Europe…all surrounded by shimmering turquoise pools. See: www.cac.es
3. The Fallero Museum: Valencia is famous for one of Spain's most beloved and incendiary festivals, Las Fallas. It's a bit like burning man, but they've been doing it for about 250 years. Each neighborhood builds its own whimsical, satirical sculpture. These are viewed, judged, awarded prizes, and finally, on the last night of festivities, burned in the street as celebrants look on. Each year, one bit of sculpture is spared from the flames and installed in Valencia's Fallero Museum (also called the Museo Faller de Valencia. See: valencia.es/-/infociudad-museofallero- de-valencia) beside posters from past years and examples of traditional costumes. Better yet, attend Las Fallas in person. Visit during the first two weeks of March and be ready for a non-stop party including deafening explosions, plenty of fireworks, street celebrations, locals in traditional costumes…and fire!
Although his monthly budget varies, he says, "In Spain, it's cheap for the simple things in life, eating out, having a beer, and traveling." Irene adds that, "Valencia is considered one of the best cities to live in the world. It's got sunny weather, the beach, and a beautiful old town. It offers a very good quality of life."
Lea has Spanish residency with an autonomo visa that allows him to work as a freelancer. "It took a while to get, and there were some obstacles, but I got there in the end thanks to Irene and a very good solicitor we had," Lea says. He carried private Spanish health insurance for a year, then was able to switch to the public healthcare system. "Spain has a very good health service, and I am now paying into the system."
Valencia has sun, the beach, and a pretty old town.
Life in this Mediterranean paradise was pretty perfect for Lea until China changed its laws around online English teaching, and Lea's income began to decline. But opportunity knocked almost immediately.
In December 2021, Lea got a call from the owner of Phone English, a company where he had worked as an online English teacher for eight years. She told him she wanted to sell the company and offered him the opportunity to make the first offer, as she knew the company would be in good hands with him. He says, "Irene and I decided to go for it. A few weeks later, we were live. It's been going very well since then. We have over 40 students from Spain, Italy, Peru, China, Korea, Germany, and Austria." Phone English also offers Spanish lessons taught by Irene herself (see: phone-english.net).
In the meantime, Lea and Irene were dreaming about opening a brickand- mortar English academy near the beach. "There isn't an English academy anywhere near this area so we thought it would be a great opportunity," Lea explains. "We saw a lovely little place in the perfect location. It just sort of happened." The biggest challenge was the renovations needed to get the business license like "widening the bathroom door for wheelchair access, adding air conditioning, bathrooms, emergency lighting and other things we didn't expect to have to do."
The academy officially opened on May 1, 2022. "It has been one of the best decisions we could have made. We're full from 9 a.m. in the morning until 9 p.m. at night. The academy is going much better than we could ever have expected. We thought it would be mainly children, but we have had more adults. Our oldest student is 83 years old. We have English for families, a summer school, intensive courses, and one-to-one private lessons throughout the day and holidays."
Lea confesses, "I haven't learned much Spanish at all, I am quite embarrassed about that really. I don't have the time or patience to learn at the moment but I would love to. I can get by with gestures, but I would like to be able to communicate better."
Life in Spain suits Lea well, "My mindset has changed a lot. I now eat late at night. I try to have an afternoon siesta, and I say mañana quite a bit these days. Valencia is a beautiful city, and the people are lovely. The city is really safe and has lots of activities."
Get Your Free Spain Report Here:
Learn more about Spain and other countries in our free daily postcard e-letter. Simply enter your email address below and we'll also send you a FREE REPORT - Live the Good Life in Sunny, Affordable Spain.
This report covers real estate, retirement and more in Spain and is yours free when you sign up for our IL postcards below.
Related Articles
Get Paid to Teach English Overseas
TEFL vs CELTA: Which Qualification Do I Need to Teach English Abroad?
5 Reasons to Teach English Online
Upcoming Conferences
The Only 2023 Fast Track Costa Rica Conference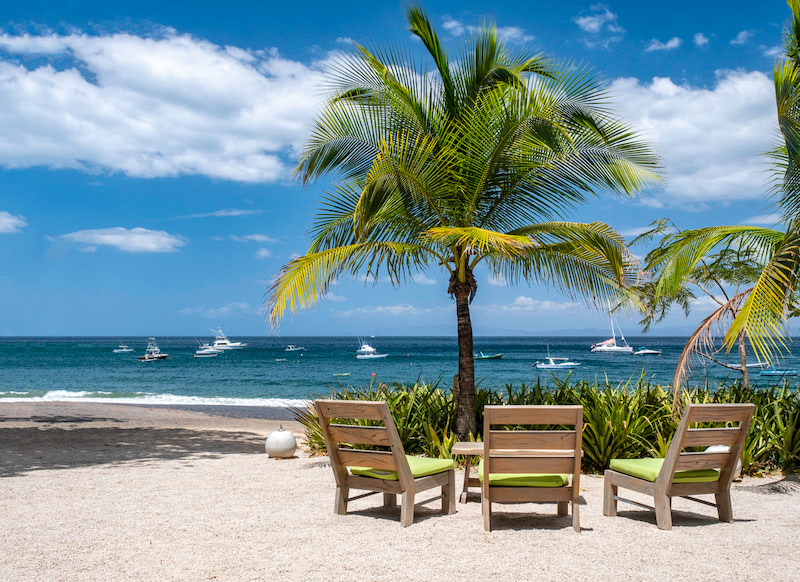 If your dream retirement involves stunning beaches… lush green mountains… a perfect year-round climate… first-rate healthcare… incredible value for money (a couple can live well on $2,109 a month—including rent!)...
Join our Costa Rica experts and expats in June and discover true Pura Vida.
REGISTER NOW, SEATS LIMITED: EARLY BIRD DISCOUNT HERE
---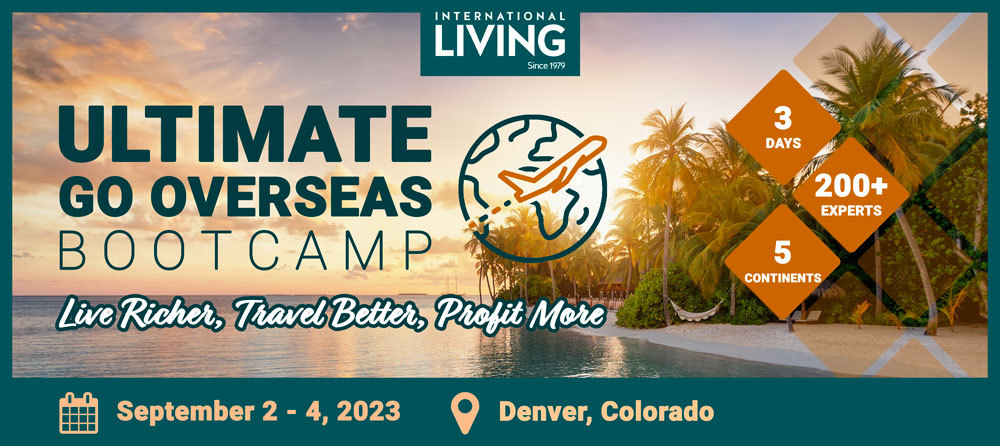 Most Popular Products
Popular Articles You May Also Like