1. Nazaré: Quintessential Charm and Colorful Traditions
The town of Nazaré, on Portugal's Silver Coast is a mecca for daredevil surfers from around the globe. Waves as tall as 78-feet have been recorded here, some of the tallest in the world. Crowds gather to watch the impressive waves breaking along the coast or just to chill out on the beach.
But take a closer look beyond the sun-tanned tourists and surfers to see the real people of Nazaré. Long before visitors discovered the village, local fisherman would rise before dawn and head out to sea in narrow, colorful wooden boats. Dressed in a mis-match of flannel pants, shirts, wool hats, and clogs the men endured long days at sea, and still do.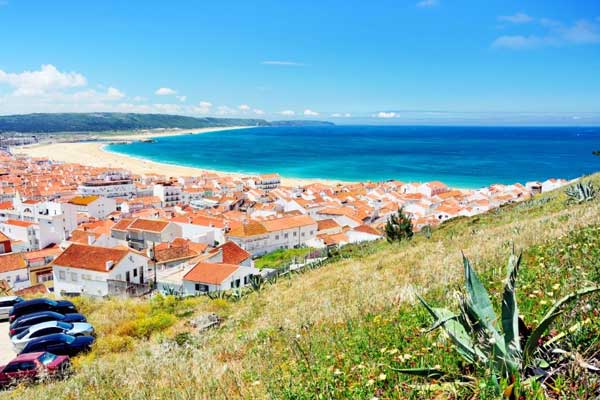 The wives of the fisherman called "nazarenas," stay behind, waiting on the beach for their men to return with their ocean treasures. Then the women take center stage selling the fish, dressed in traditional seven-layered, long skirts, wooden clogs, knee-high wool socks, black headwraps, and vibrant shirts.
The number seven, according to legend, relates to the seven colors of the rainbow, seven days of the week, seven virtues, or the seven waves in a set, just to name a few. Some believe the reason for the long skirts was so they could be pulled up and wrapped around their shoulders to protect themselves from chilly, coastal winds.
Besides selling fish, nazarenas can be seen around the town selling handicrafts, still dressed in their colorful outfits.
2. Queluz: A Hideaway for the Mad Queen
Just a 15-minute drive from Lisbon is the opulent Palace of Queluz with its extensive gardens. Built in 1747, it served as the official royal residence during the 18th century and later a hideaway for "the mad queen", Maria I, to keep her out of the public eye.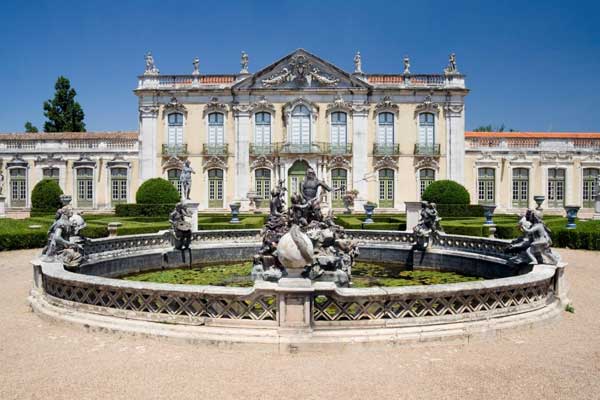 One of the first rooms visited is the stately throne room where royalty received guests and held gallant balls. Draped with gold carvings and mirrored walls, you can just imagine ladies dancing in wide-hooped, formal gowns with tuxedo-clad men wearing grey wigs.
After touring the inside, roam the gardens resplendent with lakes, fountains, and sculptures. The spectacular gardens served well for concerts, festivities, dances, theatrical performances, games, equestrian events, and firework displays laid on to entertain the royals and gathered nobility.
3. Alcobaça: Hidden Love Story
Ninety-minutes north of Lisbon is the village of Alcobaça…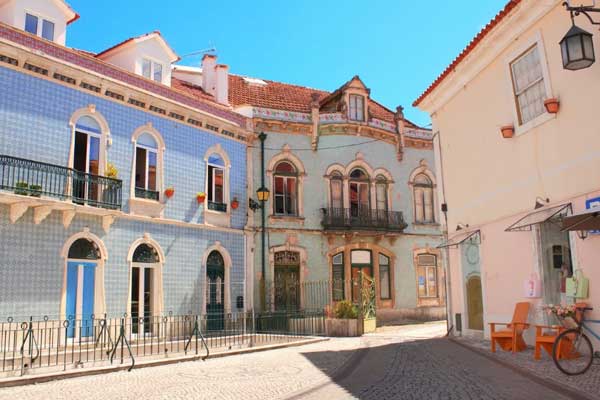 The main square sits against the backdrop of the monastery complex that hides the love story of star-crossed lovers, Ines and Pedro.
Dom Pedro, son of the Portuguese king, was ordered to marry a girl of his father's choosing. But Pedro was in love with Ines of Spain. Like a good son, he went along with the arranged marriage but carried on with Ines on the side. After the death of his wife, Pedro was free to pursue his true love…until his father had her killed. Nowadays, the lovers are together for eternity in ornate caskets on display at the monastery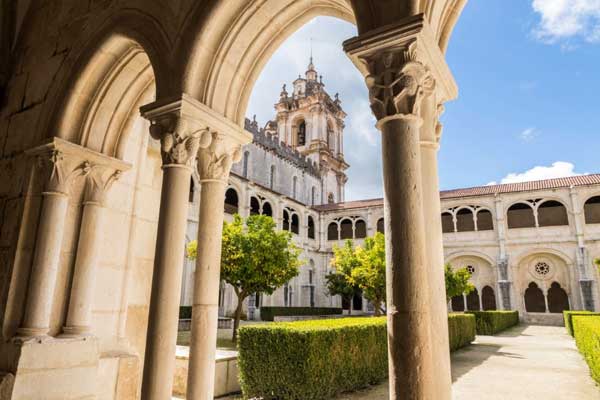 This beautiful 12th century monastery masterpiece, built in 1153 and crafted in Gothic Cistercian style is listed as a UNESCO World Heritage Site.
4. Batalha: A Sparkling Monastery
The Monastery of Batalha, situated in the town of the same name, was built to commemorate the victory of the Portuguese over the Castilians at the Battle of Aljubarrota in 1385.
Construction on the Dominican monastery began in 1386 and continued for the next 100 years. Listed as a UNESCO World Heritage Centre this national monument is a masterpiece of Gothic architecture. The imposing structure will make your jaw drop at first glance.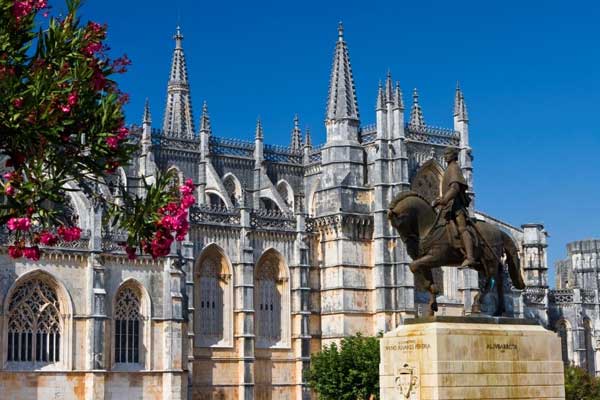 Once inside the immense complex, you will first be awe-struck by the kaleidoscope of light that flickers through the massive stained-glass windows. The light reflects off the walls and columns unlike any other stained-glass windows I've seen before.
5. Bacalhôa Buddha Eden Garden: Asian Zen in the Heart of Europe
In the heart of central Portugal, seemingly in the middle of nowhere, sits the largest Asian garden in all of Europe.
Near the town of Bombarral, visitors are transported from Europe to Asia in this 86-acre inspiration. Included in the expansive outdoor spread are buddhas, pagodas, and terracotta statues along with a giant golden Buddha that welcomes all who enter.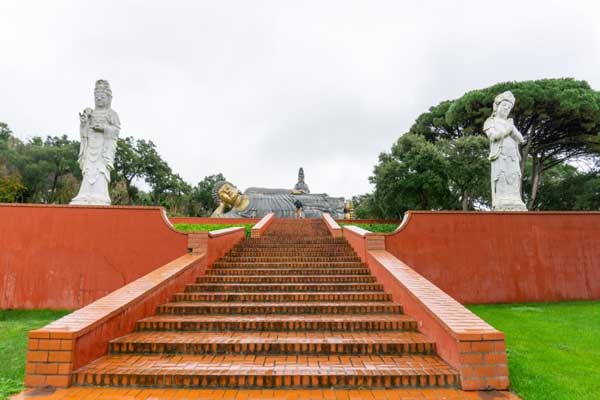 A central lake is filled with koi, sculpted dragons rise up from the water, and 700 hand-painted blue soldiers stand guard.
A tourist train offers visitors a ride into the expansive gardens from the entrance to make exploration a bit easier.
Get Your Free Portugal Report Here:
Romance, culture and adventure awaits in Portugal. Learn more about Portugal and other European countries in our daily postcard e-letter. Simply enter your email address below and we'll send you a FREE REPORT - Explore the Old World in Laidback Portugal.
This special guide covers real estate, retirement and more in Portugal and is yours free when you sign up for our IL postcards below.
Related Articles
The Best Places to Live in Portugal From $1,600 a Month
Portugal Itinerary: How to Spend 7 Days in Portugal
Is Portugal a Safe Place to Live?
Upcoming Conferences
Live Better, Spend Less, Retire Sooner
IL's Retire Overseas Bootcamp
October 21-23, 2022 in Atlanta, GA

In safe, warm, welcoming communities abroad, as little as $1,700 a month can bankroll a good life... this fall, our experts will show you where—and how.
Details Here IL's Retire Overseas Bootcamp
---
"Online Income Engine" Masterclass October 15
An Online "Participate from Anywhere" Event
We'd like to show you how you can upgrade your life and live richer using an Online Income Engine.
Best of all, you needn't leave your home to see how you could make this happen.
Popular Articles You May Also Like