Yesterday, I told you about Zoom Boom towns…internationalized destinations around the world that, because of the events of the last 18 or so months and the rise of remote workers, will see a surge of new renters, and renters who will stay for longer periods, even in low season.
In the right location, this creates a killer real estate opportunity.
More than anywhere else in the world, Tulum has benefited from the Zoom Boom.
The work-from-home crowd, newly liberated from the office, have been arriving here en masse since March 2020. And since then I've been hearing reports of rental shortages.
That's because it has everything that remote workers are looking for. It benefits from easy access by air, it has great weather, beautiful scenery, fun things to do, conveniences and amenities, and, of course, highspeed internet.
Importantly, it's also in the same time zone as the U.S., which makes it a far easier for folks to make the transition.
Even last year, during the height of the pandemic, Lonely Planet called Tulum a hotspot for digital nomads, and a New York Times reporter wrote about her experience working from the beach town.
On my last trip to the area, I saw it with my own eyes. The place was abuzz, not only with families and couples of all ages coming beach vacations, but also this new breed of traveler.
You'll see work-from-homers tapping away at laptops in cafes, the beach clubs, and sleek co-working spaces…in the process creating a critical shortage of rental properties in town due to increased demand.
They're easily identified by their laptops…
Tulum has long attracted vacationers and those relocating to warmer, tropical climes. Those trends were already driving the rental market through the roof. But now add the Zoom Boom and things are poised to go ballistic.
As the saying goes in real estate: "You make your money buying." When you lock in the right price on the right property from the get-go, you don't have to wait long to see some rapid gains.
And this is already true in Tulum, where members of my Real Estate Trend Alert group who have got in on past members-only deals in Tulum are sitting pretty… Some are sitting on paper gains of as much as $102,560.
While on a scouting trip in Tulum in April of this year, I swung by the recently opened community of Tao Tulum. It was here that RETA members got early access to condos in 2017, with prices starting from $154,500.
I bought one of these entry-priced condos and sold in 2020 for $225,000. Folks pay significantly more today, as I anticipated. But there were other opportunities I wanted to pursue at the time.
(You can learn more about how this new remote working trend is impacting Tulum, and the opportunities it offers, when you ask for access to my recent webinar, How to Profit from the Global Real Estate Boom. All the details are here.)
So what makes Tulum so special? Well, let me show you.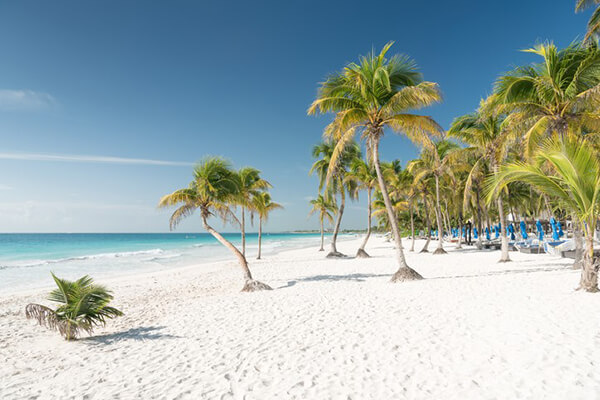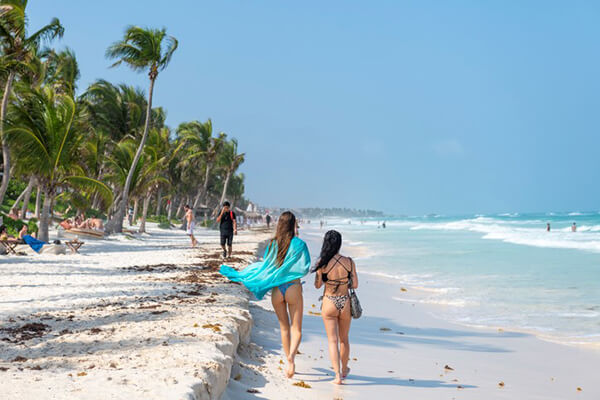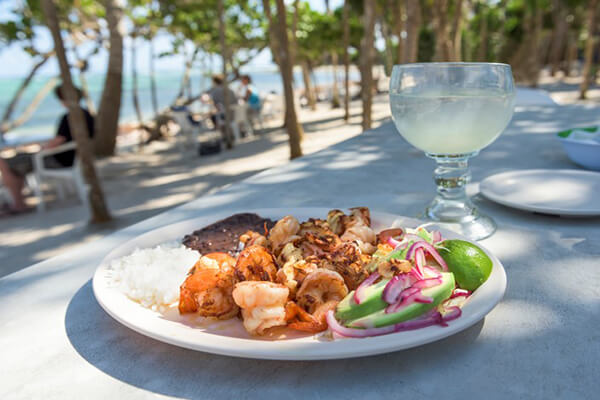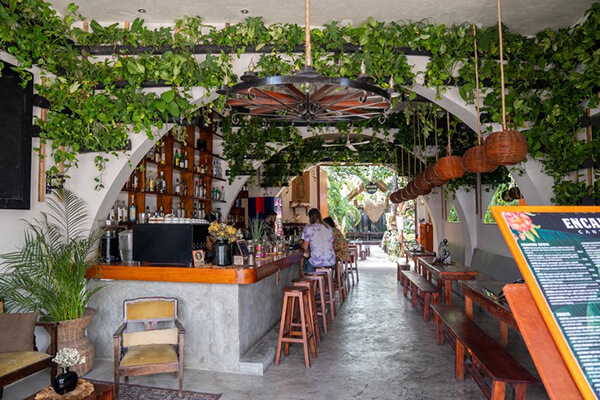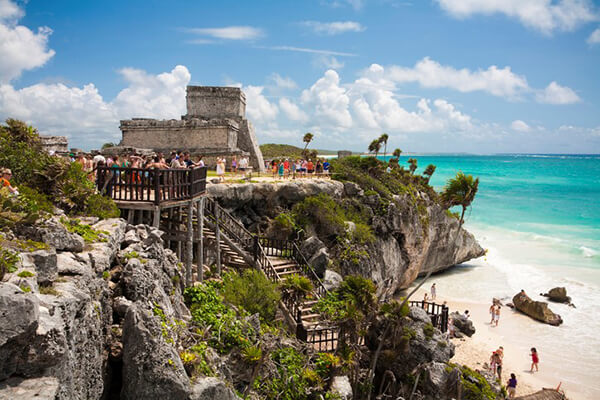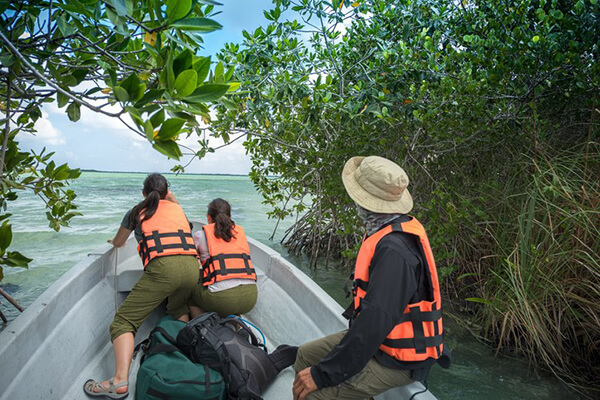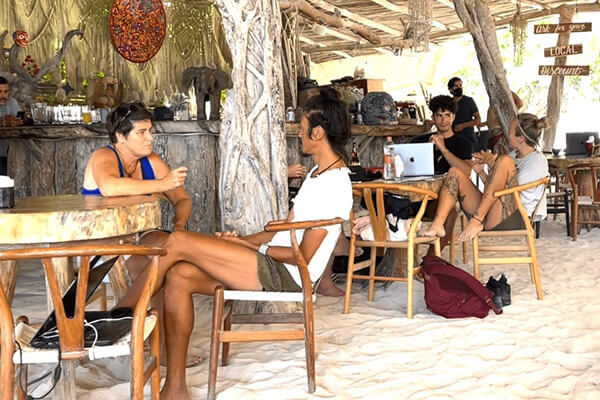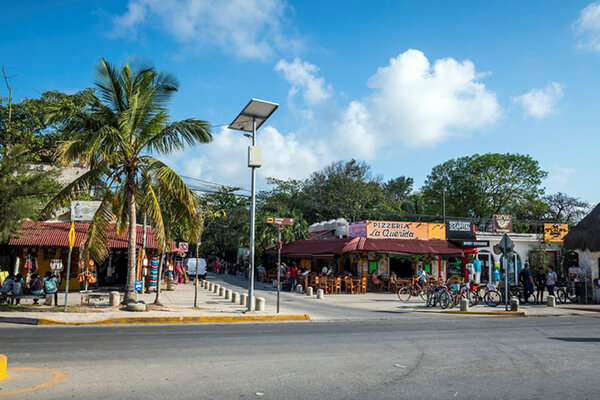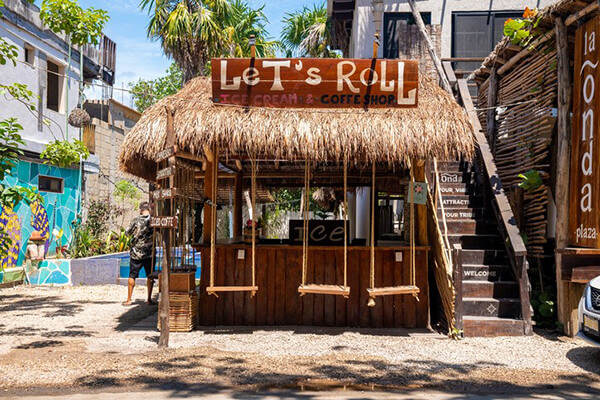 Your Comments and Questions
Stephen says: Hi Ronan, I need your help because I haven't purchased real estate in a foreign country.
Does the purchase provide me free property title or is there some special Mexican bank or trust holding the title? How does such a purchase escape the Mexican restriction zone of foreigners owning property within 50 km of the ocean?
Ronan says: You're right that there are restrictions on foreign buyers within 50 km (31 miles) of the coast, but there's a simple way around it.
In 1973, the Mexican government established the "fideicomiso," or bank trust, as a legal way for foreigners to acquire land for residential purposes in these restricted zones.
The fideicomiso is a safe way to hold property in the restricted zones. It basically grants the title to a bank. You, as the buyer, can choose which bank you want to use from a list of banks approved by the Mexican government to act as trustees if you're setting up a new fideicomiso. Although the bank is the trustee of the property, it can only act on the instructions of the beneficiary of the fideicomiso. The beneficiary is the foreign owner. In this case, you.
As the beneficiary, you retain full control of the property. You can live in it, sell it, make improvements to it, mortgage it, pass it to your heirs or rent it out. You can build on it if it's a piece of land. You get to treat the property as if you owned it.
You can also name more than one beneficiary. A couple can therefore operate as co-owners, jointly making decisions on what to do with the property. You can name an heir, too, so if anything happens to a beneficiary, the named heir takes over as a new beneficiary. That's an added upside. It avoids the need for probate. It avoids the need to pay local inheritance taxes, too.
The bank cannot treat the trust-held property as an asset of the bank. And the beneficiary is responsible for paying property taxes and any costs incurred for maintenance, etc.
Fideicomisos normally run for 50 years. Then, once it runs out, you can renew it for an additional 50 years.
I hope this helps.
Get Your Free Real Estate Report Now
Sign up for our free daily Postcard e-letter and get a valuable free report on the The 5 Best Places to Buy Real Estate In 2023.
Related Articles
Mexico Country Guide: Everything You Need to Know