For visitors and locals alike, there is more to Cyprus than beautiful beaches, azure seas, hikes in the mountain forests, ancient archaeology, and quaint villages. Cyprus is well known for its international cultural festivals with dance, music, and films as highlights. Besides the major ones, the smaller local festivals are adding something unique to the visitor's vacation on this island in the Mediterranean. There are also a great variety of annual sporting events that attract international fans and competitors to Cyprus. See the list of some of these at the end of the article.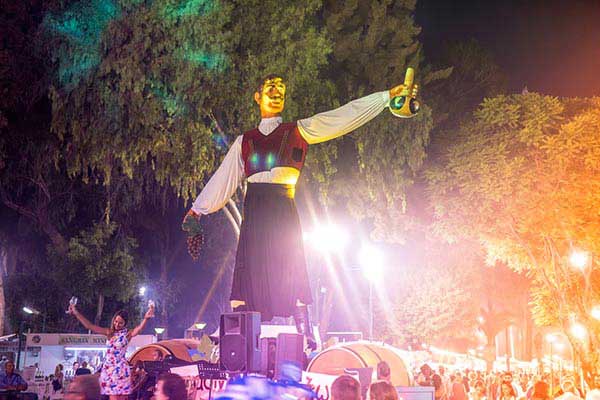 In no particular order here are 10 of the best international festivals and events in Cyprus:
1. International Kypria Festival. This is the island's largest festival of arts and culture lasting most of September and October. These are some of the nicest months of the year, warm but not stiflingly hot. For over 25 years the Kypria Festival has offered some of the best dance, music, and theatre by locals and famous international artists from the rest of the world. The presentations are numerous and held all over the island. For information and tickets check out their website. Tickets $18 for adults and $9 for children.
https://kypria.org.cy/en/home/
2. Paphos International Chamber Music Festival. One of the best-known chamber music festivals in Europe. It takes place during May and June at the restored Royal Manor House in Kouklia built by the Franks over 700 years ago. The unique setting and great music attract some of the world's best musicians and many music lovers. Tickets are $18.
http://www.pharosartsfoundation.org/
3. Afrobanana. This three-day festival, held every summer, features music, art, food, and family activities. International talent and some of the best from Cyprus present a weekend of alternate activities. Val's Place in the Kronos forest near Larnaka makes a perfect setting. Picture a mini Glastonbury but with sunshine. Party and camp under the stars. Tickets at the gate. 1 Day $32/3 Day $52
https://2020.afrobananarepublic.com/
4. Aphrodite Opera Festival. Since 1999, this world-renowned opera festival is presented by some of the best opera companies in Europe including France, Italy, and Russia. 2019 had a company from Belarus performing Verdi's Macbeth. Worldwide opera lovers come to Cyprus for this late summer extravaganza.  The square in front of the centuries-old castle in the Paphos harbor offers a wonderful setting for the performances. They are normally sold out well in advance. Tickets range from $30 to $85.
5. The Cyprus International Film Festival. This festival is rated as one of the top 100 film festivals in the world and is the largest in the region. It runs in the autumn in Nicosia. Since 2006, the "Golden Aphrodite" has been presented for excellence in over a dozen categories including feature-length films, shorts, animation, documentaries, and women films.  Not to be missed by video enthusiasts. Tickets: $8 for daily and $42 for weekly.
6. International Festival of Ancient Greek Drama. Truly something different. This festival has been appealing to an international crowd since its inception in 1997. It attracts ancient Greek drama companies, not just from Europe, but from unexpected places including the U.S., Russia, and China. Dramas are performed in ancient amphitheaters in Paphos and Nicosia. Usually spoken in the countries' native language audiences appreciate the use of surtitles in Greek and English. Tickets: Single $14 and Festival $54.
https://www.greekdramafest.com/
7. The International Contemporary Dance Festival. A hugely popular dance festival presented in Limassol and Nicosia every June since 1998. As its fame grows, it is attracting more of the best European dance companies. All styles of contemporary dance are performed to a growingly sophisticated audience. Tickets: Single $9 – Festival $36.
http://cypruscontemporarydancefestival.moonfruit.com/home/4594312950
8. Rialto World Music. This is a great way to enjoy old and contemporary traditional music from the Middle East. Organized by the Rialto Theatre, musicians from regional countries perform live in Limassol in June. A not-to-be-missed opportunity to see and hear local culture. There is no charge for the performances but you should book your seat through the Rialto.
http://www.cyprusrialtoworldmusic.com/
9. Limassol Wine Festival. A decades-old annual celebration in praise of the grape offers visitors and locals the opportunity to enjoy the wines of the island. In the tradition of Dionysiac unlimited wine flows along with traditional dancing, food, and theatre events all within the Limassol Municipal Gardens near the sea. Once the admonition price has been paid the wine is free of charge. A late summer party not to be missed. Tickets are $6.
https://www.limassolmunicipal.com.cy/en/wine-festival
10. International Ballet Festival in Ancient Cyprus. For the ballet enthusiast, this is a must-see festival. Leading dancers come from Russia, Italy, and Ukraine. The festival gets its name because the performances are held in ancient amphitheaters, the Odeon in Paphos, and the theatre of Curium in Limassol. Under the stars, the locations add a magical atmosphere. Tickets: $30 for adults and $6 for children.
https://in-cyprus.philenews.com/international-ballet-festival-in-ancient-cyprus-pafos/
These are just some of the larger cultural festivals on in Cyprus. Numerous local events range from the Pentecostal Flood festival to Shakespeare in an ancient amphitheater.
Cyprus International Sporting Events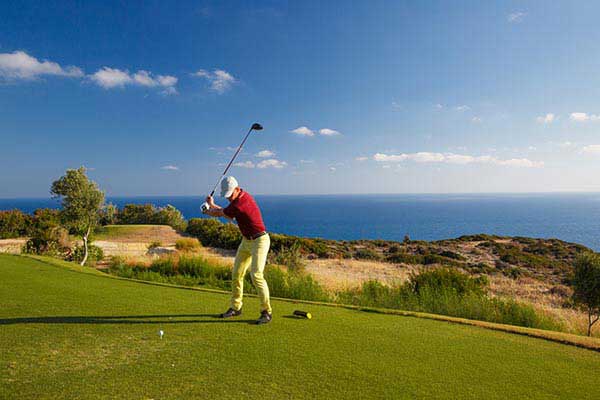 Here are some of the best-known sporting events in Cyprus:
1. Cyprus Women's Cup. Held every February/March since 2008. This is a premier invitational tournament for the national women's football teams from 24 nations worldwide. Matches are held at Larnaca and Paralimni.
2. Cyprus Sunshine Cup. For over 20 years this mountain bike race attracts both professionals and amateurs from around the world. The first phase lasts for four days in February in the mountains around Cyprus. The routes are very difficult and challenging. The second phase is run in March. This is a Class 1 registered race in the UCI calendar.
3. Agia Napa Triathlon. This is the biggest triathlon on the island. It attracts hundreds of athletes and spectators. The mild sunny weather and clear waters of March make it a perfect attraction for visitors and participants.
4. Cyprus Amateur Men's Open. This three-day golf tournament in June is a counting event for the World Amateur Golf Rankings. The player with the lowest number of strokes after 54 holes becomes the Cyprus Champion. This is a wonderful opportunity for the vacationing golfer to watch some competitive golf action.
5. Cyprus Car Rally. For over 50 years this road rally has been an annual event. The mountainous terrain and rough dirt and gravel roads make it very challenging. For two days in September, spectators are exposed to some of the world's best drivers as they compete for the championship. Car enthusiasts from around the world travel here just for this race.
These are just some of the sporting action held annually all over the island. Cyprus offers events for nearly every taste. Check out visitcyprus.com for a list of annual events.
Get Your Free Report on Europe Here:
Learn more about countries in Europe and other countries from around the world in our daily postcard e-letter.
Simply enter your email address below and we'll also send you a FREE report - All the Charm and Romance of Europe…at a Price You Can Afford.
Related Articles
Europe's Top 5 Affordable Retirement Havens
The Best Towns and Cities to Retire in Europe
11 Places in Europe Where You Can Retire on $35,000 a Year