More than 100,000 foreigners live in Peru. Some move there for work, others go for school, and still more take advantage of the low cost of living to stretch their retirement money further in this South American country.
Lima, the capital city, is a popular spot to settle down in because it's on the coast and, with a population clocking in at almost 10 million people, it's one of the biggest cities not just in Peru but the entire world. In contrast, Arequipa is the second largest city in the county but is home to less than a million people. This staggering size disparity is only one of many differences between the two Peruvian hotspots.
If you're unsure where to retire in Peru, this showdown will compare Lima vs. Arequipa to help you decide which city is right for you.
Best Neighborhoods to Live In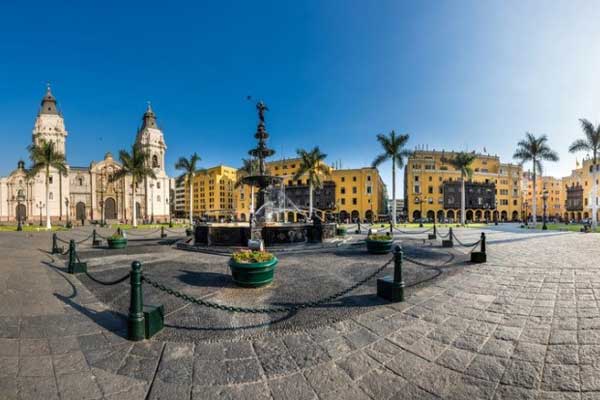 Where are the best neighborhoods to settle down in Lima and Arequipa, and what makes them so great?
In Lima, some of the most popular expat neighborhoods are Miraflores and Barranco in the city center and San Miguel and Magdalena del Mar in the suburbs. Miraflores is one of the most prosperous neighborhoods in Lima and the central location makes it a great base to explore the city from. Barranco is Miraflores' artsy younger brother with galleries, murals, boutique shops, and a beautiful cliffside walk along the water.
Because Arequipa is much smaller than Lima, most expats find themselves residing near the culture, restaurants, and nightlife of the city center in neighborhoods like Cayma and Yanahuara. Settling down in more suburban neighborhoods like Sachaca will get you more space for less money but will also require a short drive to and from the historical center every time you go into town.
You may have heard that "variety is the spice of life", and that adage holds true when traveling and settling down somewhere new. Lima has more neighborhoods to choose from than Arequipa (and a gorgeous coastline to live alongside) so while "The White City" puts up a good fight in this round, the capital still comes out on top.
Cost of Living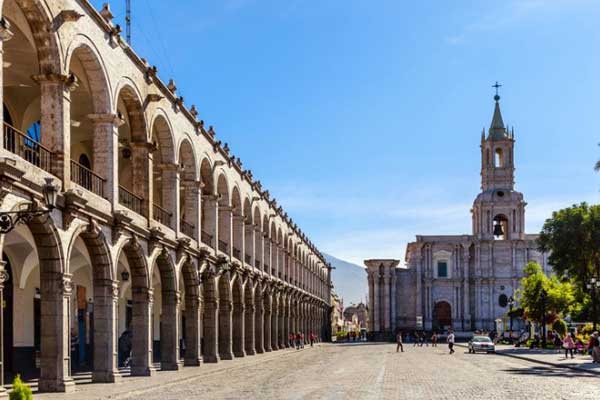 In Arequipa, unfurnished rental apartments start as low as $350 per month while in Lima they start closer to $500 per month—and the disparity doesn't end there. This table breaks down the monthly budget for a couple in Arequipa and highlights the stark differences between the two cities when compared with this budget breakdown for a couple living in Lima.
Some notable categories are transport, which is estimated at $15 per month in Arequipa but $100 per month in Lima, and entertainment, which comes out to $100 per month in Arequipa but $200 per month in Lima. The cost of living is significantly higher in the capital city so for budget-conscious expats looking to cut costs when moving abroad, Arequipa is a better place to retire.
Food and Drink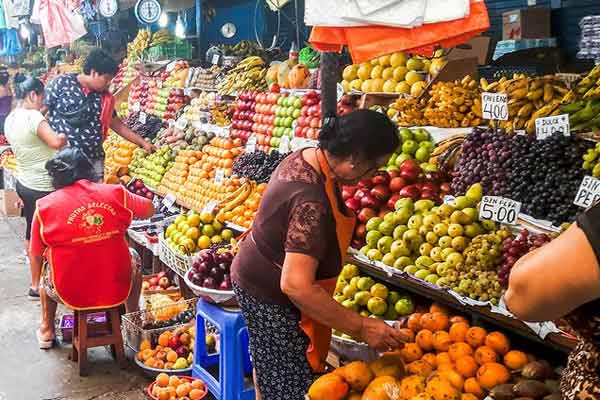 Lima is renowned as one of the best food cities in the world, and Arequipa simply can't compete. Peru's capital is home to world-famous restaurants like Central, ranked the 6th best restaurant in the world in 2018, other top-rated spots. Lima is also an international city, so outside of the stellar Peruvian food expats can enjoy cuisine from cultures around the world. The best chefs and most experimental restaurants in Peru gravitate toward Lima while Arequipa—while still offering some great eats to tourists and retirees—has a smaller selection of food and restaurants to choose from.
What about wine, cocktails, and craft beer? RateBeer lists only four breweries and brewpubs in Arequipa while Lima has four times the amount. Lima is only a few hours from Tacama, the oldest vineyard in South America, and boasts world-class night clubs in Miraflores. All of this combines to make the city a sure winner over Arequipa for expats looking for good food and drink when retiring in Peru.
Infrastructure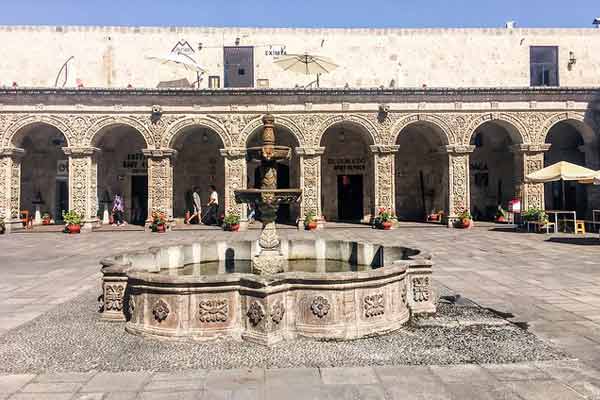 Retiring abroad is much different than going on vacation. While planning a week-long trip will have you focused on beaches and restaurants, moving to a new city means taking a good, hard look at the infrastructure like grocery stores and internet speeds.
There is more variety in the grocery stores in Lima than in Arequipa, and the internet in Peru still has a ways to go before it's up to par with countries like the U.S. and Canada.
Airport access is also important when choosing your city in Peru. If you plan to fly home often to see friends and family, living near a major airport will help you save money and time on each trip. The Jorge Chávez International Airport in Lima (LAP) is the biggest in the country and has direct routes to international destinations in North America and Europe. In contrast, the Alfredo Rodriguez Ballon International Airport (AQP) in Arequipa airport is much smaller than LAP and international flights will almost always require a stopover along the way.
At the end of the day, bigger cities just have better infrastructure than their smaller counterparts. Retiring in Lima will grant you more of the comforts of home that you're used to because it has higher-quality grocery stores, internet, and airports than Arequipa.
Nearby Nature and Day Trips
Lima may be situated along a coastline, but the city certainly doesn't have ideal beach weather. The only time you'll truly be able to enjoy the sun and sand near Lima is during the warm and clear(er) months of December through April. Outside of the city limits the Islas Ballestas, Huacachina Oasis, and Nazca Lines are all often recommended as fun escapes from the city, but at four, five, and six hours respectively by bus from Lima, they'll require a weekend rather than just one day away.
In Arequipa, the surrounding nature is more readily accessible than it is from Lima and there are plenty of places to visit on one-day trips from the city. Colca Canyon, the second deepest canyon in the world, is easy to explore on a one-day tour from Arequipa, along with Condor Canyon, the Salinas and Aguada Blanca National Reserve (with vicuñas, alpacas, flamingoes, and other wildlife), the Chachani and El Misti volcanoes, the Sogay, Capua, and Pillones waterfalls, the Toro Metro petroglyphs, and much more. For nature lovers ready to retire in Peru, Arequipa comes out ahead.
Expat Community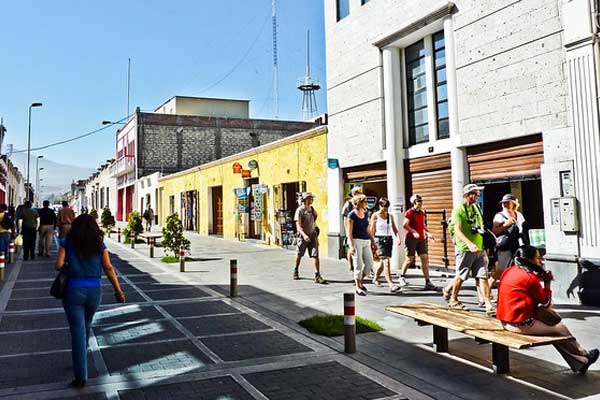 A city with more people is also going to have more expats. The Expat Peru has an entire section on its website detailing all of the events for foreigners in Lima, like English speaking clubs, Spanish language classes, church services, sports organizations, and more for expats and retirees of all ages to take part in. Making friends and building a new social circle is one of the biggest struggles when moving abroad, so settling down in a city with a social infrastructure already in place can help immensely with the transition.
Lima vs. Arequipa: Which Will You Retire In?
Both municipalities have a lot to offer potential expats and retirees.
With almost 10 million people, Lima is the biggest city in Peru and the perfect place for a city-dweller to put down new roots. Consider retiring in Lima if you're looking for good food and good friends, want a wide variety of neighborhoods to choose from, and expect infrastructure similar to the grocery stores, internet, and airports you have at home.
If you're ready for a quieter life, Arequipa may be more your speed. With less than a million people the city has a cheaper cost of living than Lima and is closer to nature, day trips, and other exciting escapes that can be difficult to access from the capital.
Lima and Arequipa have two very different personalities, but they're both great places to start living your new Peruvian life. Which city will you choose?

Related Articles