With its relaxed Caribbean lifestyle and spectacular beauty, Belize's Placencia Peninsula has proven irresistible to a growing number of expats. This popular retirement and tourism destination boasts 17 miles of golden-sand beaches on the shores of the Caribbean Sea.
The peninsula—a narrow finger of sand in Belize's Stann Creek District—feels more like an island. To the east is the shimmering, aquamarine Caribbean Sea. To the west is the tranquil lagoon, full of gliding birds, shy manatees, and a variety of fish. The soft silhouette of the Maya Mountains on the distant mainland, beckons you to explore.
Even in the winter, temperatures rarely fall below 70 F. In the summer, temperatures usually hover in the mid- to upper-80s F. And the sea's temperature ranges from the high 70s to mid-80s. So you can swim and enjoy the sea all year round. There's also plenty of opportunities to swim, sunbathe, kayak, snorkel, sail, fish, or walk to your heart's content. Some beaches are expansive, with coconut palms and palmettos…others are narrow, fringed with coco plum and sea grape trees.
Dick and Dawn Walton spent their Christmas vacation in Placencia in 2011. "When we came for that visit, I woke up one morning, got a cup of coffee, turned to Dawn and said, 'This is it,'" says Dick. Seven months later they moved from Cedar Rapids, Iowa.
It didn't take long for the Waltons to adjust to Placencia's laidback lifestyle. Says Dick, "I try to relax as much as I can. We go to the beach, and I love to fish. Me and my buddies get a charter with a guide and go out to certain cayes and reefs. We caught 63 snapper in one day on a trip."
The Waltons rent an octagonal-shaped home on the lagoon. "For $1,000 a month we get a beautiful two-bedroom house with a dock and outdoor bar. It's perfect," says Dick. Even though they live on the lagoon, the eastern beach is just a few minutes away.
Expats who rent should budget for a cost of living of between $1,800 and $3,000 a month. There are some small rentals available for under $700 a month, but most will be $1,000 a month or more. Although this monthly cost of living is on the high end for Belize, it's a bargain when compared to better-known Caribbean locations such as the Cayman Islands and the Virgin Islands.
Laura and Dave Diffendal left Ohio's frigid winters behind for a new life in Placencia. "The cost of living is much less than in Cleveland," says Laura. "I would say it's about 60% of what we spent in Ohio." After keeping track they found that, as homeowners in Belize, they were spending less than $1,800 a month.
Given the peninsula's desirability, real estate prices have risen in the last few years. That's especially true on the eastern side of the peninsula, where expats have been building their dream homes on the beach for years, and homes sell for over $300,000. But deals do come up in the villages, off beach, and on the lagoon. Right now, a 1,100-square-foot, two-bedroom, two-bathroom penthouse condo at the Belize Ocean Club is listing for $275,000. It has a large veranda with a lagoon view.
With a population of only 3,000, the peninsula is not yet crowded and expats are scattered throughout the peninsula. You'll find expat enclaves close to the village of Maya Beach and in Placencia Village. Seine Bight, the third village, is located in between.
Placencia Village is the largest of the three villages. This colorful, charming little seaside town is located at the southern tip of the peninsula. When you visit, be sure to check out one of the most popular expat hangouts, Above Grounds Coffee House. It's owned and operated by expat Keith Morrison.
Tired of Canada's frigid winters, Keith was seeking an English-speaking country with a laidback, affordable lifestyle, warm weather, good sailing, and low taxes. After choosing Placencia, he opened his coffee shop in early 2011. You'll find Keith at the café most days, making espresso drinks and chatting with clients.
Although busy at the café, Keith finds time to enjoy the region's spectacular offerings. "During my spare time, I crew on boats when the opportunity arises. I travel through the Toledo district and Guatemala, up the Rio Dulce, and visit the farmers in the highlands of Guatemala. Here, in the village, I take my dog Java for walks. We visit the local establishments, where I enjoy great food at the restaurants and live entertainment and good drinks at the bars. I'm living the Caribbean dream."

Free Webinar: Belize, The Last Affordable Caribbean Paradise
This Special FREE Online Event, The Caribbean's Last Affordable Paradise will show you where you can...
  ➢ Recapture the carefree, contented days of time gone by...spend your time playing in the sea, fishing, swimming, sunning...
  ➢ Rent a luxuriously furnished two-bedroom condo just steps from the beach for just $1,200 a month. Or buy one—furnished—for as little as $139,000.
  ➢ Live all in...rent, utilities, groceries, fun and entertainment included...on as little as $1,700 a month—less than $20,000 a year—and vastly reduce your overall tax burden.
All in a friendly and welcoming English-speaking haven just 2 hours from Miami.
Your Hosts...Two of the Most Qualified Caribbean Experts are ready to share all their insights and first-hand knowledge about this often overlooked, low-cost paradise.
Sign up for our daily postcard e-letter and you'll get FREE and INSTANT access.
Related Articles
In Pictures: Corozal, Belize–A Subtropical Haven for Active Expats
Upcoming Conferences
The Only 2023 Fast Track Costa Rica Conference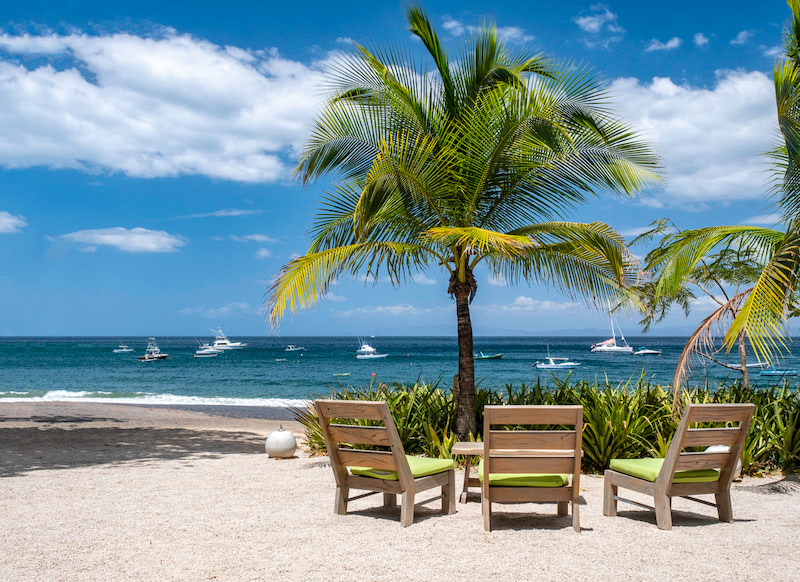 If your dream retirement involves stunning beaches… lush green mountains… a perfect year-round climate… first-rate healthcare… incredible value for money (a couple can live well on $2,109 a month—including rent!)...
Join our Costa Rica experts and expats in June and discover true Pura Vida.
REGISTER NOW, SEATS LIMITED: EARLY BIRD DISCOUNT HERE
---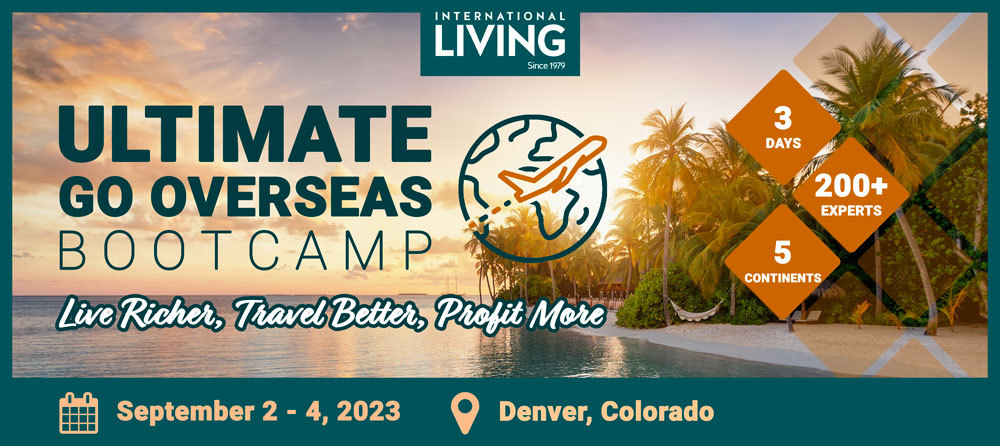 Most Popular Products