Placencia is a charming little seaside town found at the tip of a peninsula off the coast of mainland Belize.It's fast becoming Belize's most desirable location as it fronts the gorgeous Caribbean Sea to the east and a resplendent freshwater lagoon, full of wildlife and with a view of the gorgeous Maya mountain chain, to the west.
The Placencia Peninsula, a 19-mile spit of land that parallels the mainland, offers scenery of vivid blue waters and pure white sandy beaches.
Often referred to as the "caye you can drive to", Placencia is equipped with the same beauty and activity of the other Belize islands at a more relaxed pace. The palm tree lined beaches are nothing less than exquisite.
The central and southern coast of Belize is breathtaking, and despite the many new resorts, condo developments, and sophisticated restaurants, the area hasn't lost its rustic charm. Remnants of this former fishing village are still apparent. Keeping the authenticity and natural beauty of the area is important to residents and newcomers alike. The relaxed, Caribbean ambience of the town is one that will delight.
Only one of three villages on the entire peninsula, Placencia is still largely seen as a vacation spot, but has all you would need to build a life, including supermarkets, brightly painted restaurants, a small domestic airport, and a medical clinic.
The combination of relaxation with adventure makes Placencia a perfect beach paradise.
Retire in Placencia, Belize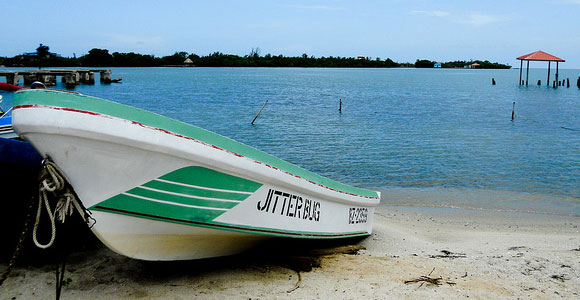 Placencia, with its relaxed Caribbean lifestyle and vivid beauty is a popular retirement destination for many reasons.
The cost of living here is still much lower than in the U.S. You can rent a property for $500 a month, for example. The weather is near perfect.
With high temperatures of 79 F to 86 F, and lows of between 71 F and 79 F, the climate in Placencia is ideal. The idyllic surroundings has also made Placencia one of Belize's most sought after places to retire.
Many expats have retired in Placencia. Doran and Kim Yount both wanted to retire as close to the ocean as possible. Having fallen in love with the warm climate, the friendly people and the less expensive lifestyle in Belize the Yount's decided to retire in Placencia. "We love it here."
Lifestyle in Placencia, Belize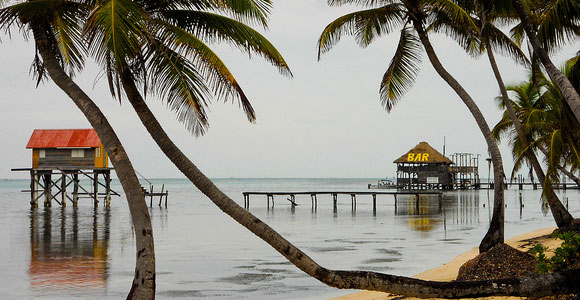 The relaxed lifestyle that Placencia offers is unsurpassed. This one time fishing village offers excellent fishing as well as diving, snorkeling, and boating. Pristine sailboats glide through the turquoise waters alongside local fishing boats. Fresh seafood is available year-round, as are healthy fruits and vegetables…
Placencia retains more of a Caribbean atmosphere than you'll likely find in other parts of Belize. Food, entertainment, and the area's general appearance all have Caribbean flavor. Beaches are wider, whiter, and in many places, almost empty except for the occasional egret or ibis. And while you occasionally hear Creole or Garifuna, English is the official language in Belize.
If you're looking for a thrill in Placencia you can swim with the whale shark, the largest fish in the world. Several day diving packages can also be arranged for the highly adventurous.
Real Estate in Placencia, Belize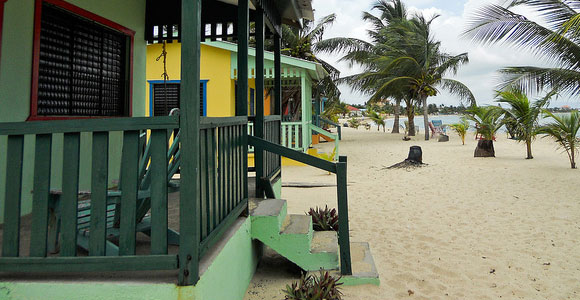 Placencia has always been a popular area for expats. Life is easy and property was inexpensive. Although life is still relaxed, property prices have risen due to high demand.
There are however, still reasonably priced properties to be found and here are a few examples of some we found recently:
A lagoon front parcel in the Wild Orchid Lagoon development located a five-minute drive from Placencia Village. 24 hour security. Price: $100,000.
A two-bedroom, one-bathroom home on a double lot in a quiet fishing village, one block from the sea in Riversdale, on the north side of the Placencia Peninsula. Garden and fenced yard with decking and cashew, almond, coffee, cacao, and mango trees. Price: $198,000.
A two-bedroom, one bathroom upper unit, and two studio apartments on the lower level, with 2,700 square feet of living space. Located on the lagoon, with views of the lagoon and Maya Mountains, just south of the Placencia airstrip. The ground floor is comprised of two private studio apartments, a utility room, and garage. Price: $350,000.
Cost of Living in Placencia, Belize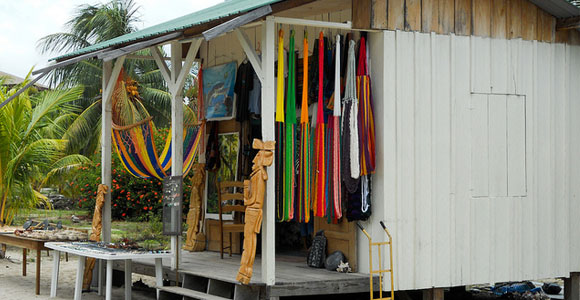 Placencia is one of the more expensive places to live in Belize due to its popularity with tourists and expats alike. Living a modest lifestyle and avoiding imported goods help to keep the cost of living in Placencia down. A couple can still live comfortable here for $2,300.
There is no need for a car here…a bicycle will do. The near perfect weather also ensures that you'll save on heating and air-conditioning costs. Here are some examples of the cost of basics in Placencia:
| | |
| --- | --- |
| Utility | U.S. $ |
| Rent (depending on size and location) | $700 |
| Meal out in a local Restaurant | $10 |
| Food for a Couple | $400 |
| Cable TV | $23 |
| Internet for a month | $35 |