"I can live like a king here," says 82-year-old veteran Joe Martin of his adopted hometown of Sanur on the island of Bali. "The cost of living is marvelous, especially for someone like me who is here on a pension."
Joe's decision to retire to this tropical island paradise has paid off in spades. Now, not only is he living the good life in a place that he loves, but he married the girl of his dreams, Rita, too. He spends his days indulging his passion for cooking and relaxing with his wife in his private pool, as his housekeeper and gardener take care of the chores.
The couple rent a comfortable, fully-furnished, three-bedroom villa for $450 per month. They have an agreement with their landlord to pay six months' rent in advance, and Joe says that in all the years that he's been living there, the landlord hasn't raised the rent once.
"The house is 1,614 square feet, with all the Western amenities we need, including a microwave and a large, upright freezer," says Joe. "We have our private pool, with an outdoor garden view on one side, and a small front yard. We're the last house on our little street, so it's really private."
Joe employs a housekeeper, a gardener, and a pool man. "Our staff cost us a combined wage of just $100 per month," says Joe. This leaves the couple with plenty of free time to relax and enjoy themselves.
"We live a pretty quiet life," Joe says. "Rita or I will cook and we enjoy swimming and relaxing in our pool. I like to read novels. We do some traveling now and then."
Sanur boasts a beautiful beach, popular with expats, but Joe seldom goes there; instead, he enjoys exploring farther afield. A neighboring island was one vacation highlight. "We relaxed, rode bicycles around the island, and enjoyed the beautiful beach. It's a good place for honeymoons—nice and quiet, perfect for relaxing," says Joe.
The tropical weather here means Sanur is warm year-round and it's one of the things that Joe loves about the island. Temperatures peak at around 95 F and seldom get below 73 F at night. The mild, dry season runs from April through October. Though temperatures don't change much from one season to the next, higher humidity and rain occurs more frequently during the winter months. "The climate suits me, since I don't like the cold," says Joe.
It's easy to get around here without owning a car. Sanur isn't that big and taxis and local buses are plentiful and inexpensive. A taxi from one end of town to the other won't cost more than around $2 and a bus will generally charge less than $1. Like many expats here, Joe owns a small motorbike. "It's easier than a car for getting around the traffic," he says. "We used to rent a car for long-distance trips, but now we have a full-sized motorcycle which makes riding greater distances very comfortable."
Eating dinner out is inexpensive too, by any measure. "There is a cosy restaurant near our house. They sell meatball soup which is really good, a bowl costs around $1," says Joe. When they want to splurge, there are plenty of options. "The Fortune Cookie is a good little Chinese restaurant that we like. Massimo Italian is also excellent. We might spend $20 for the two of us, including some drinks."
Joe loves his overseas home. "I like the people, the climate, the food…I like everything about the place," he says. "For me, everything is just perfect."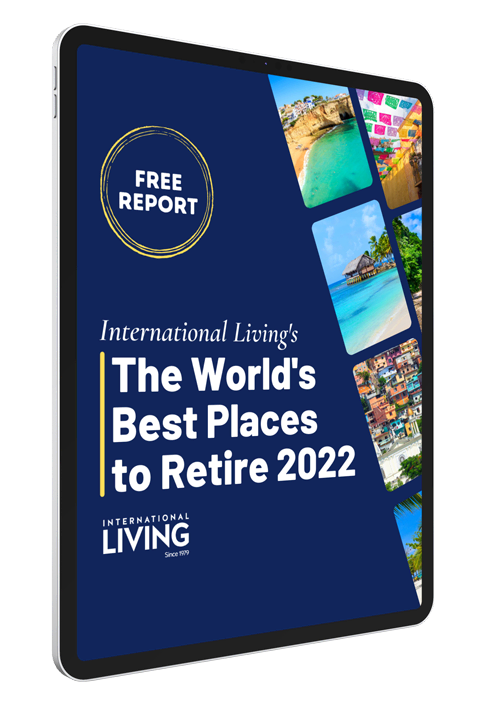 Get Your Free Report on the World's Best Places to Retire:
Learn more about the best places in the world to retire in our daily postcard e-letter.
Simply enter your email address below to sign up for our free daily postcards and we'll also send you a FREE report on The World's Top 10 Retirement Havens, plus access to over 10 more free reports. Our gift to you, on our favorite destinations.
Related Articles
7 Things to do in Bali…Big Adventure on a Paradise Island
Upcoming Conferences
With just a laptop and an Internet connection—you could speak English and get paid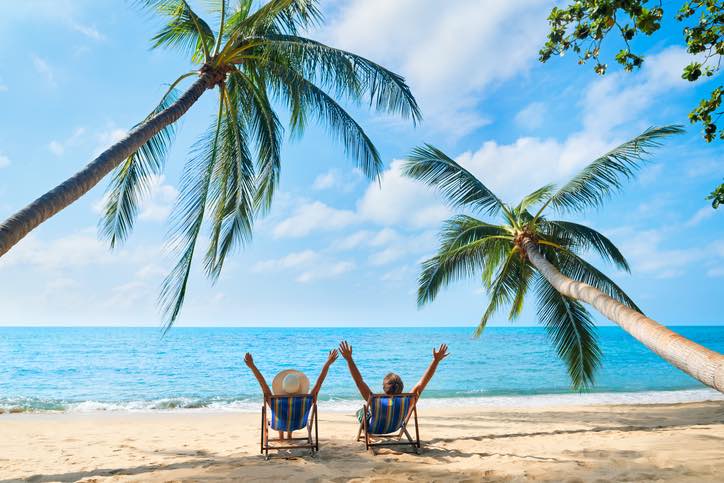 Register now and save!
Earn-with-English Online Masterclass
August 20, 2022
Over one power-packed day, discover how you can turn your native English skills into an online income you could earn from your living room—or anywhere in the world you want to spend time. Don't let inflation derail your retirement. This is a fun, flexible way to earn from anywhere—getting paid to speak English.