When you plan a vacation, the biggest decision you make once you've decided on a destination usually concerns your accommodation. In a lot of cases, particularly on a trip to Europe, it will take the biggest chunk out of your travel budget and can also make or break your vacation. If you have ever stayed at a 5-star resort that was still (loudly) under construction, or had an Airbnb nightmare story, you'll understand why it matters so much.
Travel can be a fairly fluid concept, and no one expects high-end luxury on those occasions when you choose to take a budget option. Nevertheless, no matter what you spend, it's always important to feel that you've had value for your money, and one way of getting that is to look at alternative accommodation options—options where the place you stay is as much a memorable point of your travels as the attractions you saw while there.
Hotels are everywhere, and you don't need more than an internet connection to choose one. Airbnb and the like are now well-established options for getting a little closer to the lifestyle that locals in your destination enjoy. That said, in many places, professional homestays like Airbnb are becoming as soulless and anonymous as any large chain hotel, and they're not always much more affordable. For a memorable European trip, here are some alternative accommodation options that you can look into:
Monasteries
You do not have to be religious, spiritual, or miserably ascetic to stay at a monastery. There are many around the world that have been welcoming travelers for decades. In some of them, you can volunteer to serve food or help with chores in exchange for a free stay. Others require less from you in terms of elbow grease but may expect a donation at the end of your stay. Either way, staying at a monastery is cheaper than a hotel or short-term rental and offers a very different travel experience than the standard.
Monasteries come in various shapes and for all budgets, from the luxurious and pristine to the basic and rugged; a lot depends on the location, as well as the religious order in question. Some are more tranquil than others, some are housed in modern buildings, others date back centuries. It's worth doing a little research to know exactly what to expect. For a list of monasteries and convents where you can stay in Europe, see Goodnightandgodbless.com.
A tranquil and refreshing alternative to hotels.
The best part about monasteries is that they offer a tranquil and refreshing alternative to hotels and resorts. Often, they offer organic food grown on the property, and it is already a given that it will provide you a serene environment. In addition, many are budget-friendly and offer an unbeatable location (some older institutions are situated in spectacular settings, both urban and rural), while being clean and safe. Spirituality and religion may not be your calling, but the experience offers a glimpse of the contemplative lifestyle while saving you big bucks on your next getaway.
Yoga Retreats
It seems that luxury yoga retreats are popping up all over the world, at exorbitant prices. For travelers seeking a vacation with a touch of Zen spirituality, and a large sprinkle of high-end indulgence, yoga retreats on the pristine beaches of Thailand to the mountains of Costa Rica bring body-and-mind renewal at eye-watering prices.
However, if your interest in yoga leans more toward downward dog poses and rhythmic breathing exercises than toward aromatherapy massages and evening cocktails, there are many retreats around the world where you can practice, and stay, for free.
Again, like some of the monasteries mentioned above, there are those which will not charge you, in exchange for a degree of help with chores. Do be aware that these are serious practices, though, so do not sign up to attend a 10-day silent retreat if you are not going to take it seriously.
A selection of starting points where you will find free, or very affordable yoga retreats in Europe (and worldwide) are Yogaonashoestring.com, Ecoyogavillages.org, and, although it's not a yoga-specific service, Workaway.info lists some options, too.
Castles
Perhaps not strictly a budget option, a stay in a European castle is nevertheless a memorable experience and one which can cost less than a hotel. One such is the Hohensalzburg Castle, dating back to the 1460s, in the alpine city of Salzburg, Austria. The composer Wolfgang Amadeus Mozart was born here, but still, after all these years, it's probably most famous as the setting for the Rogers and Hammerstein musical The Sound of Music.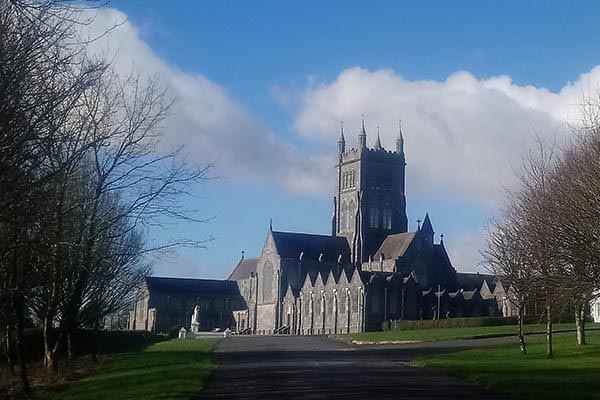 It's possible to rent a private apartment inside the imposing city fortress and enjoy the exclusivity of the surroundings after the tour groups and day-trippers have left. (See: Salzburg-burgen.at, or book via Booking.com) Perhaps the best part of a night in the castle is having a key to the main castle gate so that you can let yourself in after an evening on the town. Careful, though. The hike back up to the hilltop fortress involves a steep path from the old town.
Apartments in the castle come in various sizes, so the larger your group, the more affordable your stay can work out. For a much more extensive list of castles, grand houses, and luxuriously restored convents and monasteries, the place to look is Spain and Portugal, where Parador.es and Pousadas.pt offer accommodation in beautifully restored properties across both countries.
Stay in a European castle, on a budget.
These options, so far, can be pricey, although worth it. Nevertheless, it is possible to stay in a European castle on a budget. For that, you'll need to head farther east, to the Czech Republic. The enchanting neo-Gothic Chateau Krásná Lípa was built in 1886, lies deep in the heart of north Bohemia, and offers garden-view double- or twin-rooms for $75. Now that beats a dorm room in a hostel doesn't it? See: Romantic-Chateau.com.
Housesitting/Petsitting
A fast-growing trend in the travel industry is housesitting. In the past, travelers had to ask their next-door neighbors to watch out for the dog and/or cat while they were away on vacation. Nowadays, there are many travelers willing to do this work in exchange for free accommodation, and numerous online services provide the means of linking homeowners who wish to leave their homes/pets for a little while with travelers who will look after them. It's a win/win situation for both the traveler and the homeowner.
Do your research carefully and be prepared to put some effort into setting up a profile and landing your first house or pet sit. You're being trusted with people's most treasured possessions, so you will have to work hard to convince owners to trust you. Make sure that you meet in person if possible or via a videoconferencing application before you accept a petsitting gig. It is not unusual for pet owners to forget to tell you that their dog can be hostile. Nor is it unheard of for homeowners to come back to a filthy house, so expect a long process of vetting on both sides. The reward is the chance to live a truly local life in Europe for a time, with all the amenities of a home at your fingertips.
While it's tempting to daydream about housesitting in a fantastic apartment in the upscale arrondissements of Paris, or petsitting in a Venetian palazzo, that's not likely to happen until you're very well established as a trusted house- or petsitter. However, if you're willing to be flexible about your location, you could start out with a European vacation in a delightful location that you might otherwise never have found. Consider house- or petsitting as a long-term project, be willing to put some effort in, and you may find that it's the best option of all. After all, your stay won't cost you a dime. Start your research at Housecarers.com or Trustedhousesitters.com
Get Your Free Report on Europe Here:
Learn more about countries in Europe and other countries from around the world in our daily postcard e-letter.
Simply enter your email address below and we'll also send you a FREE report - All the Charm and Romance of Europe…at a Price You Can Afford.
Related Articles
Europe's Top 5 Affordable Retirement Havens
5 Unusual European Accommodations You're Sure to Love
5 of Europe's Best Hidden Beaches
Upcoming Conferences
The Only 2023 Fast Track Costa Rica Conference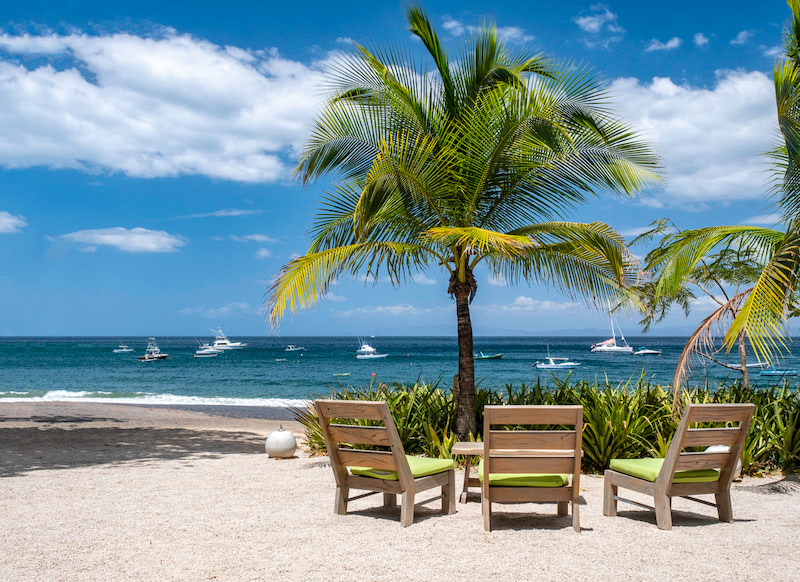 If your dream retirement involves stunning beaches… lush green mountains… a perfect year-round climate… first-rate healthcare… incredible value for money (a couple can live well on $2,109 a month—including rent!)...
Join our Costa Rica experts and expats in June and discover true Pura Vida.
REGISTER NOW, SEATS LIMITED: EARLY BIRD DISCOUNT HERE
---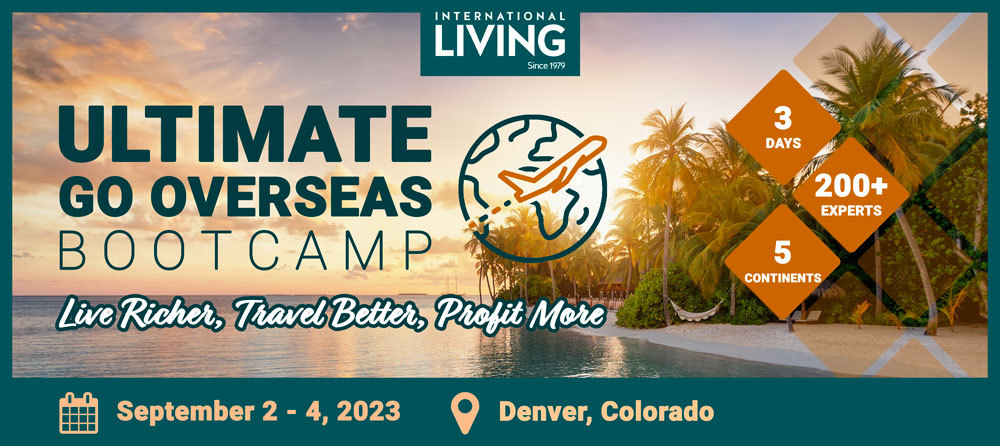 Most Popular Products