Morning has come to Montenegro, and all is calm on the Bay of Kotor. Emerging from behind a craggy peak, the sun gradually illuminates the steep limestone mountains surrounding the bay. Tiny stone homes, each one different, and packed so close together that their walls are touching, reflect in the glass-like water. Eventually, a fisherman—whose wooden boat is trailed by a mob of intent seagulls scanning for scraps—delicately cuts through the scene.
For millennia, diverse groups of people have plied the strategic waters of the Bay of Kotor. Everyone from the Illyrians and the Romans to the Venetians and the Austro-Hungarians has lived here at one point or other. Today, the Boka Kotorska, as it's known locally, is a UNESCO World Heritage Site. It has the unusual distinction of being recognized not only for its cultural heritage, but also for its dramatic natural features.
Though it's technically not a fjord, the Bay of Kotor is often described as one, thanks to its steep surrounding slopes that plunge dramatically into the water. Quaint old towns dot the shores of this butterfly-shaped bay, inviting history lovers, culture seekers, and people watchers. If you like active adventures, there are countless opportunities for hiking, sailing, kayaking, swimming, and boating. I've been to this enchanting corner of Europe three times; most recently, my husband, Shawn, and I spent two months in the Bay of Kotor area.
Sitting on the bay is the town of the same name. Kotor's triangle-shaped Old Town is bordered by water on two sides and by a rugged mountain on another. Inside the town you'll find white-stone palaces with Venetian-Gothic flair, Orthodox and Catholic churches (St. Tryphon's Cathedral and St. Nicholas are the most famous), boutiques, restaurants, and an abundance of friendly cats. It's a joy to wander—and get lost in.
Rising above Kotor's terracotta rooftops is the formidable Fortress of St. John (Tvrdava Sveti Ivan), part of an extensive fortification network. Kotor's walls—perfected over the course of about eight centuries—trail up the mountain and around the town, looking a little like China's Great Wall, but climbing steeper inclines. If you fancy a bit of exercise, plus marvelous views of the bay, be prepared to tackle 1,350 (or so) stairs. Tickets are $3.50. Once you've reached the fortress, be on the lookout for the Lion of St. Mark adorning the top of an entryway. This symbol of Venice was placed there when Kotor was part of the Venetian Empire.
Coffee culture thrives in Montenegro, so you'll happen upon many cafés as you explore Kotor's cobblestone lanes. The Forza Café is on Weapons Square (Trg od Oružja), just around the corner from Kotor's main entrance, the Sea Gate. Overlooked by the fortress and the square's 17th-century clock tower, this is the perfect spot for people watching.
My preferred restaurant—originally recommended to me by several locals—is Bastion 3. It's refreshingly removed from Kotor's popular tourist core, just a few steps outside the north-facing gate. Bastion is casual, and its ample portions range from $8 to $15 per dish. I enjoyed the Šopska Salata (a salad of cucumbers, tomatoes, red peppers, and grated soft white cheese) as well as the Crni Rižot (cuttlefish risotto, cooked with red wine). If the weather is pleasant, you can grab a table outside on the terrace.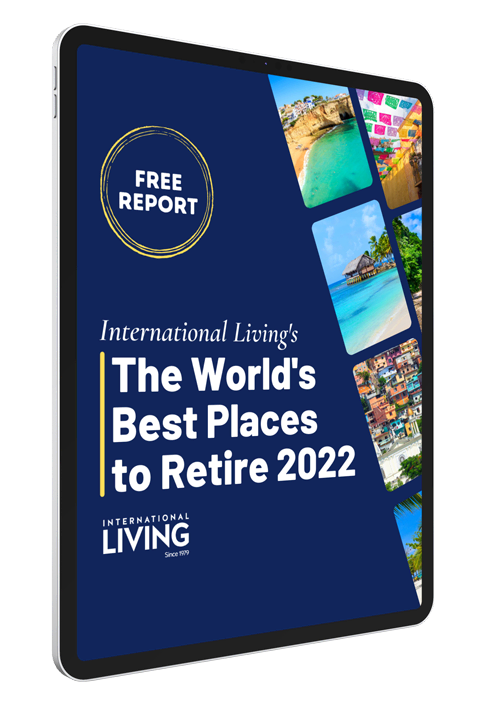 Get Your Free Report on the World's Best Places to Retire:
Learn more about the best places in the world to retire in our daily postcard e-letter.
Simply enter your email address below to sign up for our free daily postcards and we'll also send you a FREE report on The World's Top 10 Retirement Havens, plus access to over 10 more free reports. Our gift to you, on our favorite destinations.
Related Articles
Off-Season Charm In Perast, Montenegro
Europe's Top 5 Affordable Retirement Havens
3 Reasons France Could Be Your Dream Retirement Destination
Upcoming Conferences
Live Better, Spend Less, Retire Sooner
IL's Retire Overseas Bootcamp
October 21-23, 2022 in Atlanta, GA

In safe, warm, welcoming communities abroad, as little as $1,700 a month can bankroll a good life... this fall, our experts will show you where—and how.
Early Bird DISCOUNT—Save $200 When You Register by Sep. 29
Details Here IL's Retire Overseas Bootcamp
---
Registration Now Open for the Best of Europe Private Screening

In the Right Spots in Europe, You Can Retire in Style—in an Historic, Sun-Drenched Locale—for as Little as $2,300 a Month or Less—Especially Now With the Dollar and Euro at Parity for the First Time in Two Decades.
And We'll Show You How, October 1-2, During the Special All-Online Best of Europe Private Screening.
---
The Income Revolution Forum
What if You Had the Freedom to Enjoy the Good Life Anywhere in the World You Wanted to Be...and Get Paid While You're There?
We'll show you how—with hands-on guidance—you could beat inflation...secure your retirement...ditch your commute...and turn a skill you already have into a portable side income of $300, $600, even $3,000 or more a month.