As I sit on the rooftop garden of a medieval village home, I consider that this romantic scene could become a way of life.
Widowed at 44, I spent 13 years launching my two children, and now—at 57—I'm thinking about how to launch myself. When I got the chance to go to a conference for work in Europe, I really wanted to extend my time abroad.
I opted to spend some time housesitting in the Languedoc region of the South of France. It was a choice that allowed me to live my romantic French dreams, while feeling both safe and free as a solo female traveler.
Housesitting also provided me with a way to double the time for adventure without doubling the cost, and allowed me to explore a possible move overseas.
Are you interested in retiring abroad? Yes | Not Sure Yet
A medieval village with narrow streets welcomed me at my first housesit. It was quintessentially French: old stones, wrought iron, pastel shutters, cobbled pathways. The homeowner fixed dinner when I arrived, pinching salt over onions stewed with chicken cooked the day before. My room was on the lowest of three floors; an arched stone ceiling insulated me at night, the cold and quiet providing the best sleep of my entire trip.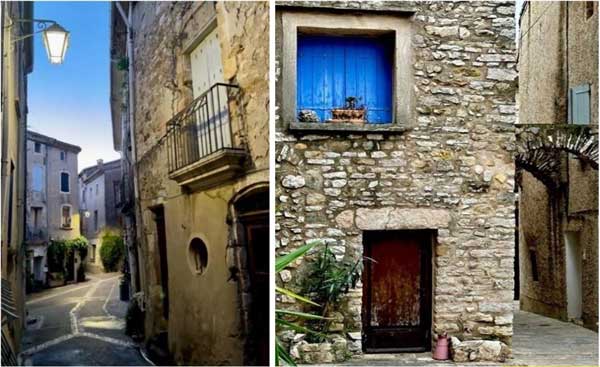 I rented a car to explore the remote area better and zipped to picturesque villages close by, such as Saint-Jean-de-Fos, a town known for the pottery shops and artists' studios.
At this first housesit, I took care of one snuggly cat who lived at home—as well as three outdoor cats in a Mediterranean garden a few miles away. I felt relaxed in this lush natural habitat as I watered new plantings and photographed the spring blooms.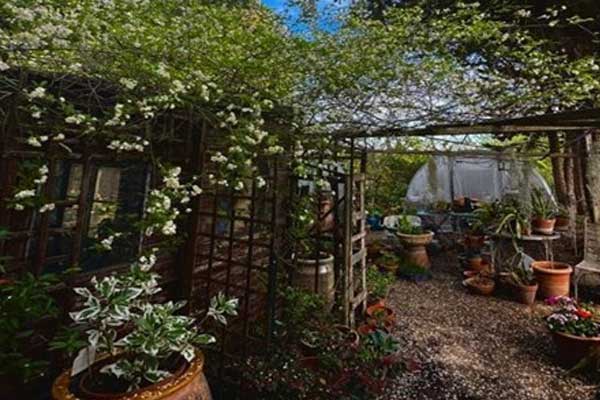 Almost every day of my first housesit included a small market or event. A mime troupe from Barcelona performed on the streets, bringing out a crowd that followed them through the village, communicating without words, evoking both tears and laughter.
I walked alongside those who lived in the village; I tasted wine and clapped to the beat of the local band. I joined locals for coffee at an outdoor café, nodding as they shared a scandal about the mayor. Feeding the house cat twice a day gave me plenty of time to work remotely from the rooftop patio and take walks as the sun cast peach shadows on plaster walls.
My next housesit, a 45-minute drive south, took me to the outskirts of a slightly larger town. Sitting poolside with the owner's two cats in the sunshine, I caught up on my work and attended Zoom calls in the evenings (business hours in the U.S.). One of the many benefits of housesitting is being able to cook inexpensive meals. Wandering a small grocery story provides insight to local staples and cultural favorites.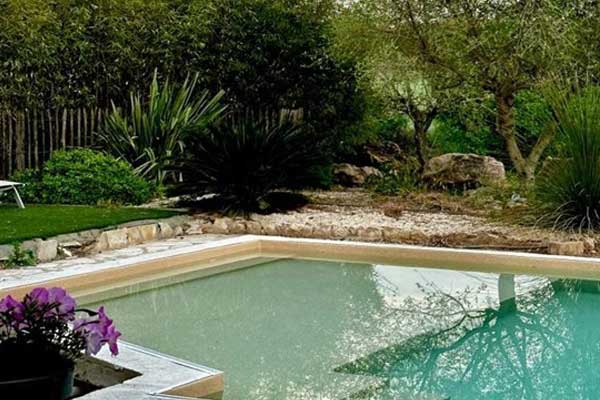 My meals included lettuce and radishes from the family's backyard garden, quiche Lorraine, and always a bottle of wine under €5. The Languedoc region produces more wine than Bordeaux!
I also had not realized that late April was when the wild poppies bloom. Since I was traveling solo, I got to decide how often I would pull over on roadsides, captivated by dotted red fields; my kinship to Monet's many paintings grew deeper.
Before I left home, I'd been nervous about staying in remote areas by myself. Would I be lonely? Homesick?
Thankfully, the owner of my second housesit connected me to an online group of expats in the area, who recommended two different outdoor sketching instructors. For one class, I reconnected to the owner of my first housesit and she joined us with a friend. In another class, I met a British expat who I met up with again a few days later to tour a nearby castle. Each class concluded at a sidewalk café—how civilized to enjoy a glass of wine as we continued our lovely conversations.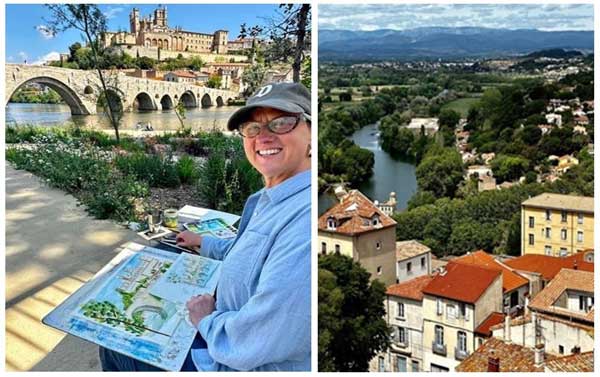 Another time, I rented a bike and rode along the Canal du Midi, a famous canal that runs from Toulouse out to the Mediterranean Sea by Béziers, near where I was staying. Being solo, I didn't worry about keeping up with anyone else, and just took my time to enjoy the ride.
Housesitting swept me into regions of France I never would have visited or known about.
Originally, I thought my solo adventure would feel too long. I admit there were days I had to muster the energy to hop in the car and brave the roundabouts—even the short drive to get groceries involved three traffic circles.
But as my time housesitting came to an end, I realized that my journey abroad had completely transformed me. Beyond knowing I now have the courage to circle the roundabouts more than once if I miss my exit, I have made friends for life to visit next time I venture overseas.
I look forward to housesitting again, exploring remote regions throughout the world, and envisioning what's to come as I wind down work and focus more on myself.
Related Articles
Housesitting in Europe: Everything You Need to Know
Guide – How to Become a Housesitter
Popular Articles You May Also Like