In the summer Barranco reminds me of Hawaii, with pleasant humid days, flowers everywhere, and a breeze coming up in the late afternoon to cool things off. In the winter, it reminds me of the cool, foggy days with flashes of sunshine that I grew up with and loved in San Francisco. I love the combination of the two kinds of weather, the dreamy lazy summers, and the winters that are brisk and get you out moving. Variety is the spice of life.
Barranco, a district of Lima, Peru, is a favorite of U.S. expatriates, including me. It's a tiny beach enclave with a small-town atmosphere. Some 150 years ago it was the summer haven for wealthy families living in Lima. That explains the beautiful, elegant homes that are sprinkled throughout the district. Many have been restored to their former glory.
Health insurance costs me $260 a month.
I have lived in Barranco for 15 years. In that time I have developed a structure of life that makes me feel safe and part of something. One of the factors in moving to Peru was the cost and quality of healthcare. I have excellent doctors who listen to me, and I can get treatment without breaking the bank. My health insurance at a clinic costs $260 a month with a $20 co-pay for a doctor's visit. My medicines cost a fraction of what they do in the U.S.
Moreover, unlike in the U.S., I have a gratifying social life. There are plenty of social groups in Lima and I joined a lot of them at first. What I like most is to have a coffee with a friend without scheduling three weeks in advance. We can sit and talk as long as we want in our favorite restaurant. Also, every Saturday I meet up with a group of friends to talk, solve problems, and enjoy stories. All these things make the expatriate life good for me.
Barranco is also known for its fine restaurants. You can enjoy wonderful Peruvian food here at little local places but also in high-end joints. One of the best is simply called Central, located on Avenida Pedro de Osma, in a neighborhood with pubs, museums, and an old colonial atmosphere. It's well worth a visit.
Barranco is dotted with small neighborhood stores, usually no more than a block or two apart. Most people go there for their daily needs. It also has two supermarkets with a much wider stock of goods. For fruits and vegetables, I go to the local market where they can be found in abundance. The quality is very good, and the prices are much lower than in the U.S. On Sundays, in normal times, we have a street fair, called the Feria Ecológica, where I buy organic foods and enjoy mingling with my neighbors.
In recent years, Barranco has experienced a building boom, with many new apartment buildings. Currently, a one-bedroom apartment will rent for around $750 per month with a small monthly service fee. The same apartment can be purchased for around $100,000. Those with an ocean view go for more. On the house I own, property taxes are $200 (a year!). I get a special rate because I am over 65.
Most of the expats I know have a rentista visa, which is issued when proof is given of an adequate fixed income. In 2020, the required amount was $1,000 a month. This allows permanent residence.
When I first arrived in Lima, I bought a car. After a few years of driving in the city, I came to the conclusion that car ownership is too complicated. Instead, I started using taxis, which are abundant and reasonably priced. My life became much simpler and much more enjoyable. I also use the local buses for short trips, which cost around 30 cents.
Many people have help in the home. I have a cook and someone who cleans. Usually, homeworkers have a five-and-one-half-day schedule. Pay is around $300 per month with benefits.
Barranco is an important entertainment center for Peru. Artist studios abound. This is and has been the stomping grounds for writers, intellectuals, and oddball thinkers. In my block, my neighbors are writers, professors, filmmakers, and artists. For many years, the Nobel Laureate, Mario Vargas Llosa, lived in an apartment overlooking the ocean a few blocks from my house.
The district rests on a bluff overlooking the Pacific Ocean. I love to stroll along the Malecón (beach road) with my dog. We both enjoy the view of the sea, the islands just offshore, and the surfers riding the waves.
A walk down to the beach takes us under el Puente de Los Suspiros, a bridge which is an icon of Barranco made famous in a song by the district's most honored singer and composer, Chabuca Granda.
I thought long and hard about the advantages and disadvantages of moving to Peru from California, and all-told, I believe I made a good decision. In Barranco, I enjoy a tranquil life with natural beauty, art, and time to be with friends. I treasure the years I have lived here.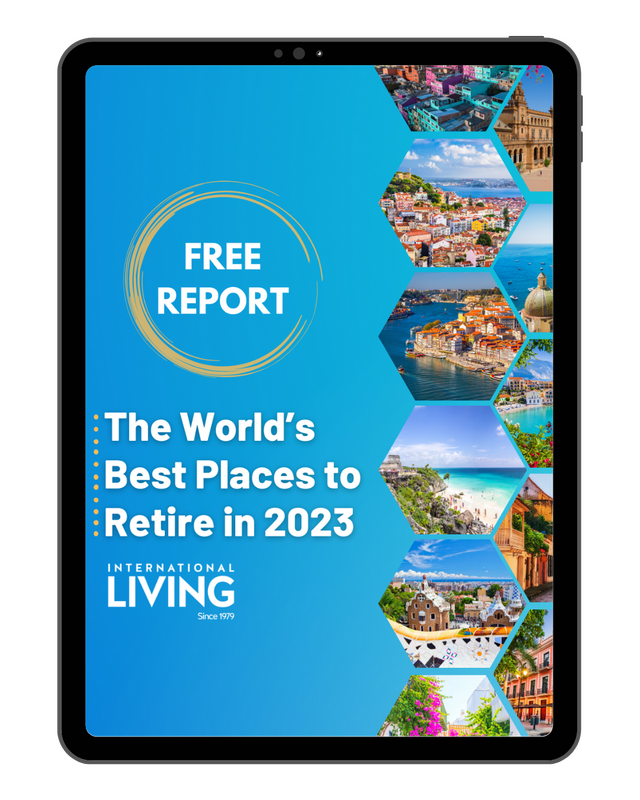 Get Your Free Report on the World's Best Places to Retire:
Learn more about the best places in the world to retire in our daily postcard e-letter.
Simply enter your email address below to sign up for our free daily postcards and we'll also send you a FREE report on The World's Top 10 Retirement Havens, plus access to over 10 more free reports. Our gift to you, on our favorite destinations.
Related Articles
The First 5 Things All Expats Should do When They Move to Peru
Popular Articles You May Also Like