Panama has always been a top choice for retirees due to its tropical climate and many English-speaking locals. If you are considering retiring overseas, Panama should be high on your radar.
Panama has a low cost of living and great retiree benefits. Here are our top five places to live in Panama.
Boquete: Set in the Scenic Highlands of Panama 
Meaning 'gap or opening' in Spanish, Boquete lies in the fertile province of Chiriquí in the Highlands of Panama. English is commonly spoken among the 20,000 population, which includes both locals and expats.
Because of its location in the mountains, a cooler climate is what draws Panamanians and expats alike to this haven. Due to the altitude, temperatures are usually in the 70s F and 80s F during the day and cooler at night.
Boquete is known for the frequent misty rain which keeps everything green and makes it easy to grow just about anything.
In the distance you can see the stunning Volcán Barú, the Rio Caldera flows through the town and white-water rafting is popular here. Boquete has a lively art scene and the second largest jazz festival in Panama. It has a luxury golf course and is only 45 minutes from David, Panama's third-largest city.
The locals are accepting and inclusive with a strong sense of family values. Some expats say it's a lot like the U.S. was back in the 1950s.
Boquete began as a small farming community and prospered due to its rich volcanic soil and temperate climate. These days there is no shortage of things to do, from hiking to horseback riding to bird watching. As well as the yearly jazz festival, there is a new theater and community center with shows in English, a single expats club, birding clubs, golf greens, and more.
Panama City: An Inexpensive Metropolis 
With many of the amenities you'd expect in any major First-World city, Panama City offers a cosmopolitan lifestyle at a low cost .
Skyscrapers, modern office buildings, condos and hotels are scattered throughout the city with world-class views of the Bay of Panama. It is a major international commerce and banking hub and home to many of the world's largest banks and companies.
Excellent infastructure can be found in the city and the surrounding suburbs, including high-speed Internet and reliable power and water services.
Panama's art scene has exploded recently. In museums, banks, restaurants and private galleries you'll see a range of art by local and foreign artists. When it comes to cultural and educational events, activities feature open mic, tango and flamenco nights, gala and benefit concerts and opera and ballet performances.

Panama City is becoming known as a culinary destination with eateries of every variety offering high-quality food for an affordable price.

Its excellent health care and thriving property market as well as its great retirement program and benefits is what draws expats and retirees to the area.
Santa Fe: Where Expats Enjoy a Bohemian Lifestyle
Santa Fe is an authentic Panamanian town. Located up in the highlands of the province of Veraguas, it is surrounded by green hills.
Known for its orchids and gardens with over 300 varieties of exotic flowers, each August there is a festival to celebrate the orchids. Wildlife is also varied and plentiful here. The 70,000-hectare Santa Fe National Park includes guided tours on horseback of the rainforest.
The climate is great with daytime temperatures in the 80s F; nights are a little cooler. The rainy season is from May through November but afternoon rains are often fleeting.
There are many outdoor activities to take advantage of from hiking to birdwatching. Camping is also available in the Forest Reserve La Yeguada. Horseback riding, inner tubing and visits to the fresh water swimming holes are also a must for those who live in or visit Santa Fe.
Volcan: Panama's Shangri-La

Volcan is located 45-minutes outside the Chiriqui capital of David. It is close to Boquete and at a high altitude, boasts the same beautiful mountain scenery and year-long spring climate.
Its cool climate is due to its elevation of 4,200 feet and there is no need for air conditioning, fans or heating, which will lower your cost of living.
Framed by the Tizingal Mountain to the north and the slopes and volcanic plain to the east, it's a place also famed for its life expectancy. Many residents live well into their 80s and 90s…this, along with the weather and abundant natural goods, have given this area the nickname of Shangri-La Valley.
Volcan is a town of approximately 10,000 people, including 250 expats from the U.S. and Canada. There are plenty of amenities available including hardware stores, banks, ATMs, restaurants, a town market and various renovation projects. There are two full-time doctors, four pharmacies, two dentists and a 24-hour emergency clinic in the town.
High-speed Internet and satellite television is readily available and for those who prefer outdoor activities, there are bird watching, exploring and walking groups.
Coronado: Panama's Favorite Beach Community 
Coronado is the most popular beach community among expats in Panama. Over the past decade the expat community has been buying beach property here.
With the best infrastructure in the area and only an hour by car from Panama City, this is where modern amenities and beach living collide.
The beaches in this area (known as the Arco Seco or Dry Arc) are a mix of bright white and glittering black volcanic sand.
There are opportunities for community service, social outings and activities ranging from tennis to Mahjong to golf. There is even an Olympic pool and an equestrian club.
The San Fernando Clinic boasts modern medical equipment and 24-hour service. It is equipped with a wide range of services, including X-rays, CAT scans, ultra sounds, lab tests and cosmetic surgery.  A full time dentist and ophthalmologist are also available at the clinic.
Whether you are looking for beach life, beautiful mountain scenery or a cosmopolitian lifestyle, Panama has it all.
Below are photos of some of the best places to live in Panama.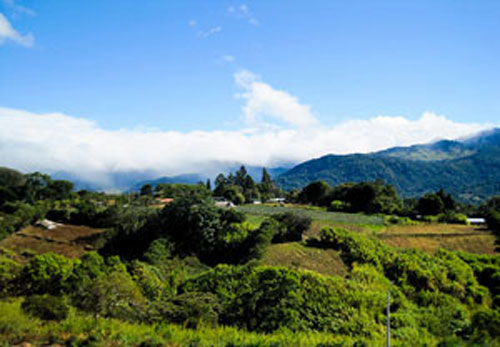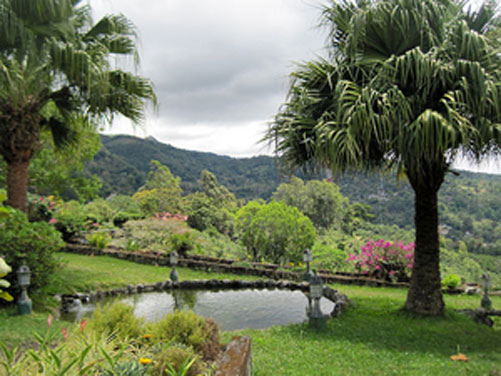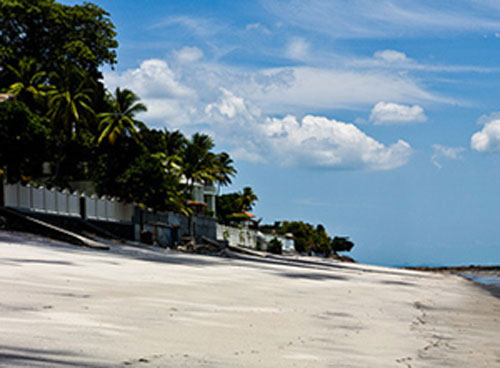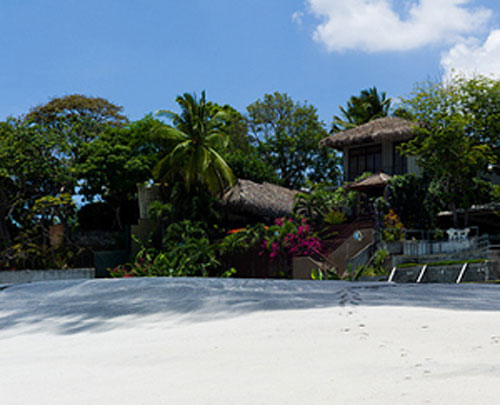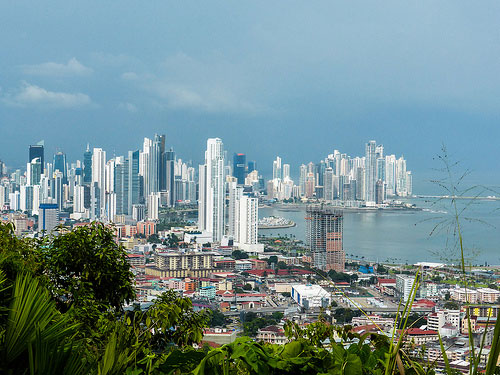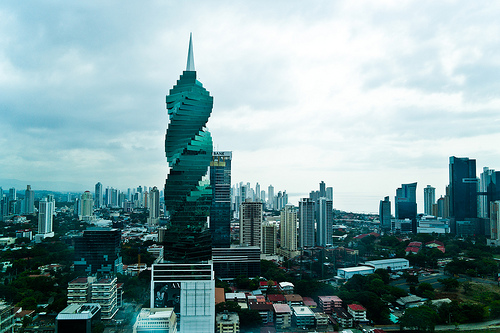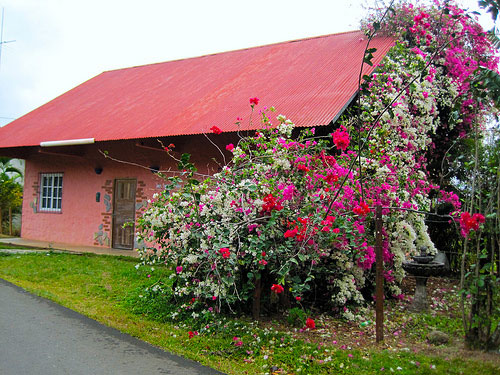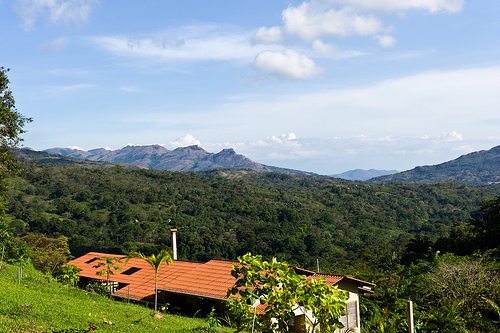 Santa Fe is located in the highlands of the province of Veraguas, and is surrounded by green hills.
Related Articles
Living in Panama: Everything You Need to Know
Coronado, Panama: Retiring, Cost of Living and Lifestyle Information