If you have ever dreamed of visiting France, the French Riviera is the perfect place to start. Provence-Alpes-Côte d'Azur is more than just glitz and glamour. In addition to watching the Formula 1 Grand Prix in Monaco, the Film Festival in Cannes, and Lemon Festival in Menton, you can also explore little towns, great food, excellent wine, and nature.
This is my list of places to visit in Provence-Alpes-Côte d'Azur.
Nice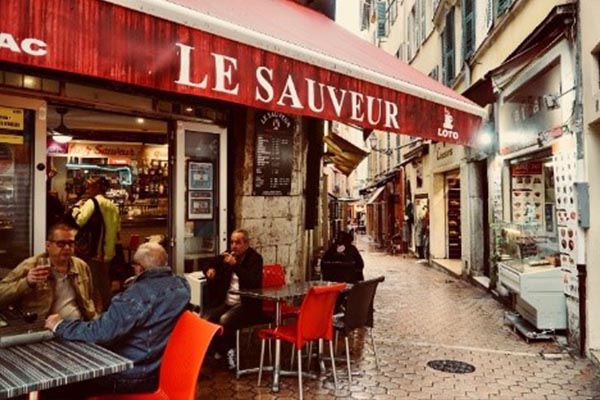 Nice is the perfect start for your holidays in Provence-Alpes-Côte d'Azur. I recommend an afternoon stroll along Promenade des Anglais to Port of Nice, a beach day at Opera Plage, and lunch at Vieux Nice or the old town to introduce you to the good life on the French Riviera. If you've always wanted to learn French, a few language schools offer French lessons with intensive weekly programs for those visiting Nice for a short time.
Are you interested in retiring abroad? Yes | Not Sure Yet
A trip to Nice wouldn't be complete without a visit to Chez Rene Socca, where you can try socca, Nice's quintessential street food made from chickpea flour for only around $3.50. It's crisp and tasty while hot, even better with a glass of rosé.
Villefranche sur Mer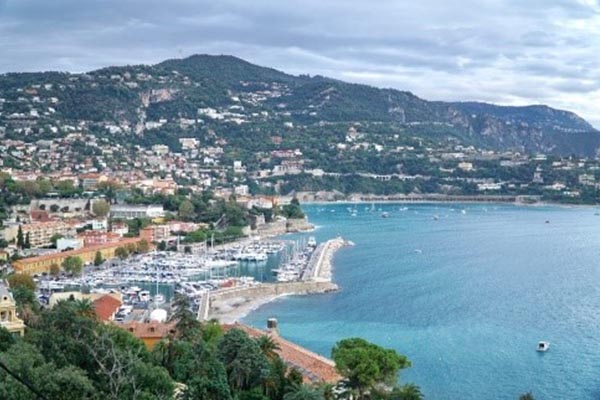 What is the best way to get to Villefranche sur Mer from Nice? I suggest you walk from the Port of Nice. Follow the main road, you'll pass a coastal path, and within an hour, you'll arrive in the beautiful Villefranche sur Mer. The walk is simply stunning, but if you're too lazy to walk, you can take a train from Nice's main station. A perfect half-day trip to Villefranche sur Mer would include a nice lunch by the beach, an afternoon stroll around the old town, and a nap at Plage des Marieneres.
What better way to end your tour than lunch with a view! Mayssa Beach in Villefranche-sur-Mer is well known for its excellent seafood and gorgeous views of Saint-Jean-Cap-Ferrat. With main courses starting from $23, be sure to try their sea scallops carpaccio with summer truffle or grilled squid, basmati rice, and fresh vegetables.
Antibes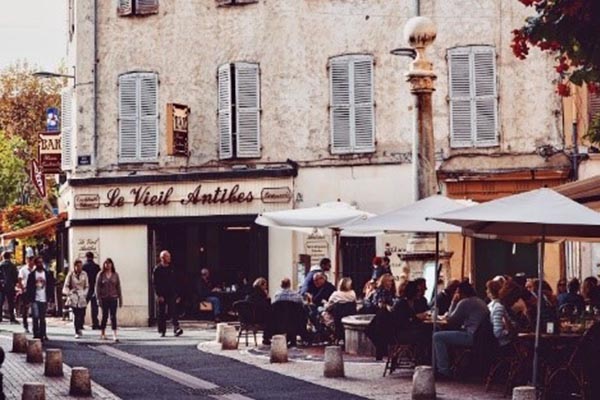 If I were to describe my perfect summer getaway in the French Riviera, it would be: a lunch date in Nice, shopping in Saint Tropez, gambling and partying in Monaco, dinner in Cannes, and finally aperitivo in Antibes. Leonardo DiCaprio loves Antibes, but who doesn't love this resort town after all. The old town is the perfect place to enjoy your afternoon when you're not sunbathing on the beach, exploring museums, or the lighthouse around Cap d'Antibes. Grab a seat and order a cup of espresso, a glass of wine, ice cream, and a crepe. Antibes doesn't offer many things to do like Nice, but that's what makes Antibes so unique. Quaint and unbelievably charming.
Saint Jean Cap Ferrat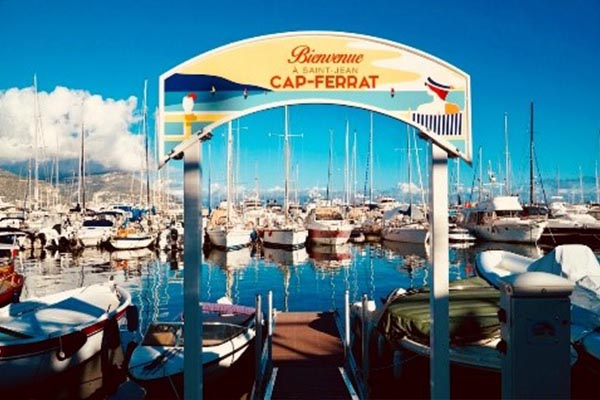 French Riviera is the perfect holiday destination if you're looking for the sun, beach, and a little glitz and glamour, but when it comes to nature and the perfect afternoon stroll along the coast, nothing beats Saint Jean Cap Ferrat. To get here, you can take a train to Beaulieu-sur-Mer. From the train station, you can start walking to Saint Jean Cap Ferrat, just follow a clockwise direction, and it will take you to Passable beach. The total walk probably takes around two to three hours, it's a very easy walk, and if you need a little break, you can always stop by Port de Saint Jean Cap Ferrat for a little snack. Wear your most comfortable shoes, and bring a bottle of water and sunscreen.
Eze Village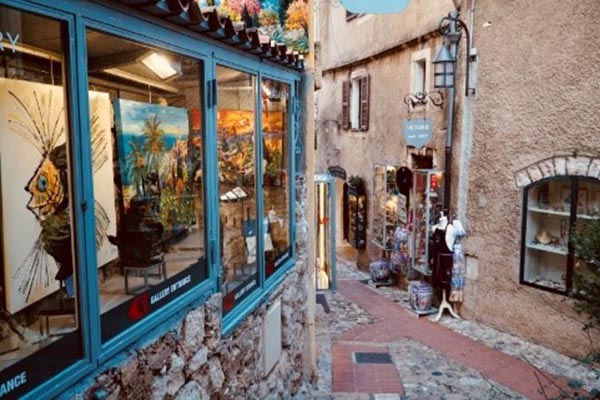 Do you remember the scene in Disney's Beauty and The Beast where Belle walks around her village? We're talking about the romantic, picturesque old town with cobblestone streets, art galleries, and little shops. Well, Eze Village, located between Nice and Menton looks a lot like a mini Disneyland with a mix of fairy tales and rich French culture. Eze gets many tourists during the summer, less crowded in winter. The beach and mountains are only a few minutes away from the village. So whether you want to soak up the sun, go hiking, or even just visit other towns on the French Riviera, you know you just have to go down to the train station or rent a car. You can also see Jardin Exotique—a beautiful garden at the top of Eze Village, with perfumeries and art galleries. If you have always dreamed of a simple life in France, Eze is the place to be.
Menton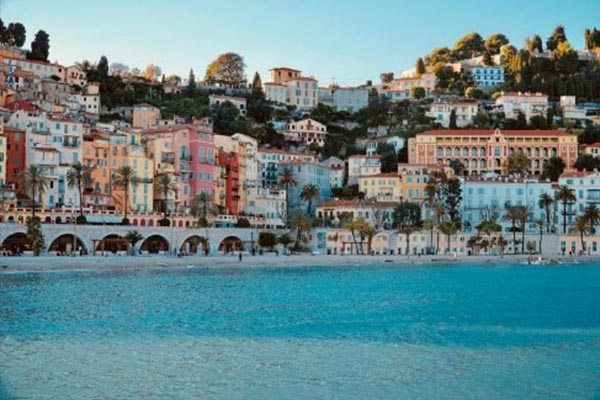 Menton nicknamed the Pearl of France, is well known for being one of France's most colorful towns and home to the biggest lemon festival in Europe. It is situated on the French Riviera, less than a 10-minute train ride from Monaco. Despite not being as popular or glamorous as Monaco, Cannes, or Saint Tropez—Menton has its unique charm. When you first arrive, you'll see many cafes and restaurants. Menton is heavily influenced by Italian culture. Only a stone's throw away from the Italian border, you'll find many pizzerias, Italian market, vintage shops, and even hear the local people speak French and Italian here in Menton. If you crave some Italian cuisine, Al Vecchio Forno, located at the harbor has the best pizza in town, and La Trattoria is well known for its seafoodA single course costs around $15. Menton old town is small but beautiful and romantic with its cobblestone streets, colorful buildings, and vintage shops. It gets really busy in February as the lemon festival starts from early February to March, just before the Grand Prix season in Monaco begins. The lemon festival has a special theme each year, filling the entire main street with a vibrant parade, music, good food, and beautiful people. While in summer, a lot of people come to the French Riviera to soak up the sun and dance under the moonlights, be sure also to visit Menton. Even if it's just half a day, there's something different and magical about Menton that you can't quite experience in other French Riviera towns.
Monaco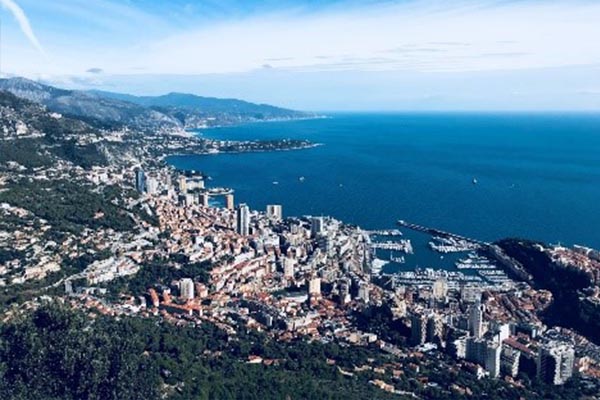 Monaco is the world's richest but second smallest country, situated on the French Riviera. Monaco is a playground for the rich and famous, home to the most expensive event of the year: The Formula 1 Grand Prix. Monaco is everything you have ever dreamed of, from luxury cars, champagne, caviar, and expensive hotel rooms to parties with famous people at Jimmy'z nightclub. The glitz and glamour of Monaco are too hard to resist. While in Monaco, you can hike up to Tête de Chien to see the French Riviera from above, then continue with lunch at Parc Naturel Departemental de la Grande Corniche.
Accommodation in Monaco starts from $150 per night. If you don't feel like spending a night here, Monaco is always worth a visit, even just for a half day. Monaco offers a wide variety of restaurants at different price ranges. Head to Grubers for burgers or Sexy Tacos for your favorite Mexican food, starting from $15 for quesadilla and tacos. Il Terrazzino, located at Rue de Iris, has the best Italian food in town, while Brasserie de Monaco offers excellent bar food and beautiful views.
Related Articles
5 Best Cities and Towns to Live and Retire in France
France Itinerary: A Journey Through Southern France
Moving to France Will Be the Best Move You've Ever Made
Upcoming Conferences
The Only 2023 Fast Track Costa Rica Conference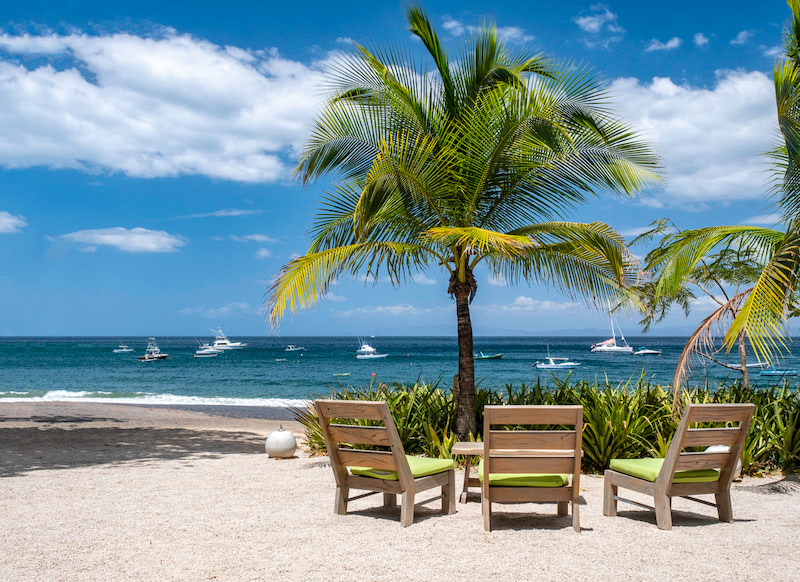 If your dream retirement involves stunning beaches… lush green mountains… a perfect year-round climate… first-rate healthcare… incredible value for money (a couple can live well on $2,109 a month—including rent!)...
Join our Costa Rica experts and expats in June and discover true Pura Vida.
REGISTER NOW, SEATS LIMITED: EARLY BIRD DISCOUNT HERE
---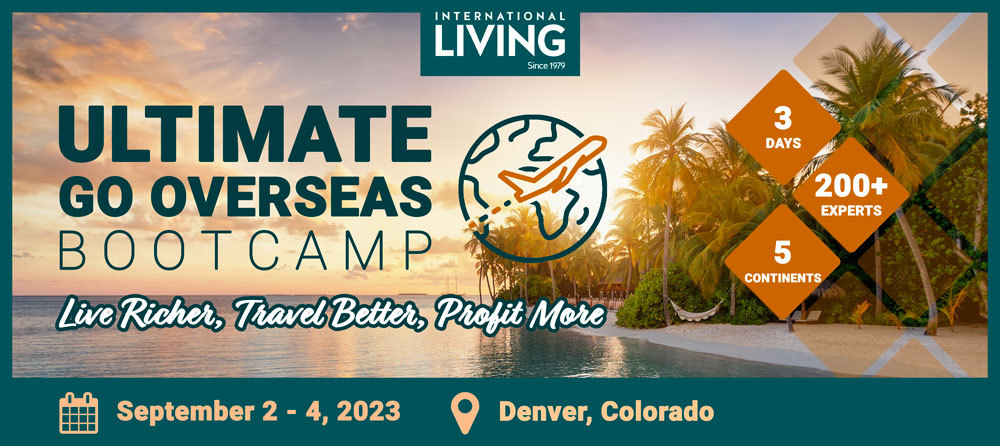 Most Popular Products