Last October, during a mammoth scouting trip of Portugal, I found myself standing in a super high-end, master-planned resort community in the Central Algarve.
Around me were homes worth anywhere from €1.8 million to €10 million.
In my hand was a big bag of keys…
I knew they opened the doors to at least five of the homes, but I didn't know which ones.
I also knew that opening the right door could lead to a windfall of €120,000 or even more.
This is the kind of situation I frequently find myself in when I'm scouting real estate…
An overlooked opportunity…an undervalued property… Talk to the right person, make the right contact, and you could be sitting on a goldmine.
And when global travel is limited, my boots-on-the-ground approach to real estate scouting has never been more valuable.
Perhaps more than anywhere else in the world, I've been putting it to use on Portugal's Algarve. A region that's nearly unparalleled in Europe in terms of the returns it can offer savvy real estate investors…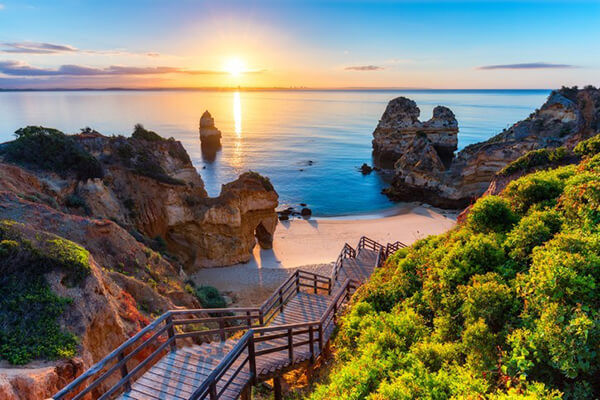 The Algarve has perfect weather, with 300 days of sunshine a year, amazing beaches, and world-class golf. It's easy to get there, the cost of living is low, the food is great, and it's safe…peaceful.
Its sunny shores offer perfect escapes for all types, from those seeking an energetic nightlife, to families looking for secluded stays next to vast golden-sand beaches. It has historical attractions in former Moorish towns, thermal springs, and miles of limestone caves and grottoes, cliffs, and bays along its rugged coastline.
Importantly, the Algarve attracts a huge mix of markets. It's what I call an "internationalized destination" that draws Northern Europeans, North Americans, and even folks from as far away as Asia…
This is crucial…
As a conservative investor, I buy in internationalized destinations because they are far more resilient to crisis. It's a place where, no matter what happens, people always come.
For instance, a contact on the Algarve tells me that in the beach town of Lagos in 2020 the average occupancy for well set up, well located, and well-managed properties was around 35 weeks. My contact manages a lot of rentals in Lagos and elsewhere on the Algarve. So he should know.
Last year, despite the lockdown, I hear some property owners were still pulling in gross yields of 7%.
Given what was going on in the world, that's impressive.
My contact rents his own villa on the Algarve each summer. As lockdowns spread rapidly around the world in 2020, he had most of his reservations cancel.
It took him less than a week to replace every single one with new bookings.
This summer, he is expecting to pull in $44,000 in just two months renting out his home…
And when travel bounces back in full force, a rental in an internationalized destination like this will be the first to see a fresh surge in demand.
The short-term rental market in the Algarve is anchored by a red-hot, 10-week peak season. You can add the two weeks at Easter and schools'(in northern Europe) spring and fall breaks as high season. (The Algarve is very popular as a family destination.) March and September-October are good months to rent to golfers, young couples, and retirees. In recent years, even the previously dead winter months are attracting more visitors.
Buy well in the Algarve, and you can lock in both high yields, and strong appreciation—a two-punch play that I love.
And if you use bank financing, you can be into killer opportunities here for very little. In fact, right now, foreigners can borrow as much as 80% in Portugal, at rates of as low as 0.9% or even less.
If you can get the bank to finance your play on an undervalued property you could do very well.
Where to Look on the Algarve
Before the 2008/09 crisis, development was radiating out from the central Algarve in two directions—east and west.
In the Eastern Algarve, traveling toward Spain, the region is less developed. Prior to the crisis, a Path of Progress was rolling this way but amid the banking meltdown it ground to a halt around the historic town of Tavira.
Much of the eastern Algarve is local, traditional, and hasn't been "resortified." And that's part of its appeal.
However, when I'm looking for a pure profit play, I look to the western or central Algarve, where the short-term rental market is red hot.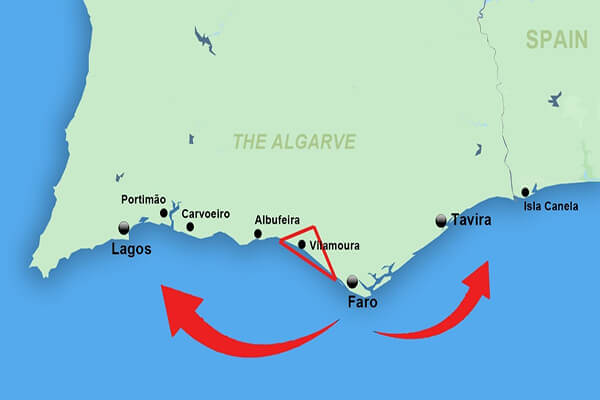 The opportunity on the Central Algarve is to lock down a villa, something undervalued, old or unloved, and do so with a mortgage at those low fixed rates. Done right it's a way to double your money.
The central region around the marina of Vilamoura is the Algarve's "Golden Triangle." It was the first part of the Algarve to develop, starting in the 1960s. Today, you'll find 5-star hotels, multi-million-dollar yachts and luxury resorts.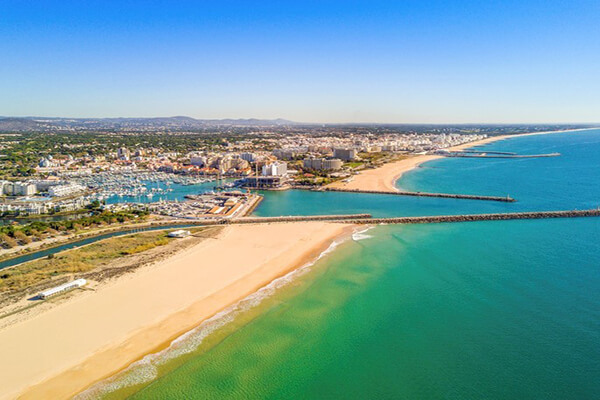 Because it's the most established part of the Algarve, opportunities here are thinner on the ground, but with a little digging there's still a chance to find something truly special in this region.
In fact, the central Algarve was where you joined me at the beginning of this letter.
It was here, thanks to a local contact, that I was in possession of a bag of keys…each of which opened the door to a bank foreclosure in one of the Algarve's most luxurious resorts.
In Portugal, luxury homes in some of the most sought-after communities in the country could be sitting on the bank's books for 12 to 13 years. It takes an eternity for them to work through the bureaucracy and legal process. When it gets to the point where the bank is ready to sell, they'll frequently offer 100% financing on these repossessions, but most investors are no longer paying attention. The homes are overgrown and most of the time, priced too high.
The bankers don't know real estate. In many cases they might not even know the Algarve. Who knows where the prices come from. But once in a blue moon they get the pricing wrong on the downside…
And that's what I found last October…
The high-end condos I had keys to were grossly undervalued. At the time, I figured at least €120,000 below market value—I've since discovered that my estimate was way too conservative.
I immediately offered €350,000 on a very spacious apartment spread out over two levels with three terraces…and a roof top area with a hot tub.
After some back and forth with the bank, we settled on €410,000. That was the asking price. But because it's a bank foreclosure I was able to borrow 100% at extremely low rates and effectively make this play with the bank's money.
I'm only into the deal for closing costs plus the cost of renovation and furnishings—I figure about €55,000 total.
My monthly mortgage is now €1,400. And following renovations, the condo is up and running and I can charge €3,500 per week in August.
That's savage cash-on-cash rental yields. The expected net income per year (after mortgage and other costs) should amount to €20,000—that's a 36% annual cash-on-cash yield.
And, get this: I've since seen an identical unit listed for sale at €830,000, which gives me huge built-in gains on top of my rental income.
You can check out a virtual walkthrough of the condo here:
Finally, let's look at the Western Algarve…
This is where you have the town of Lagos, set on a hill overlooking a modern marina. Lagos is arguably the most historic town on the Algarve. This was home to Henry the Navigator and the adventurers of the Age of Discovery.
It's a pretty and happening place, compact, low-rise, and walkable. From spots all over town, you can catch breath-taking views of the Bay of Light, fringed by miles of golden sand, with the town of Portimao on the other side.
You can walk from town to semi-secret sandy coves, long stretches of golden sand, cliffs, sea stacks, and bluffs. The coastline and climate remind folks of Southern California.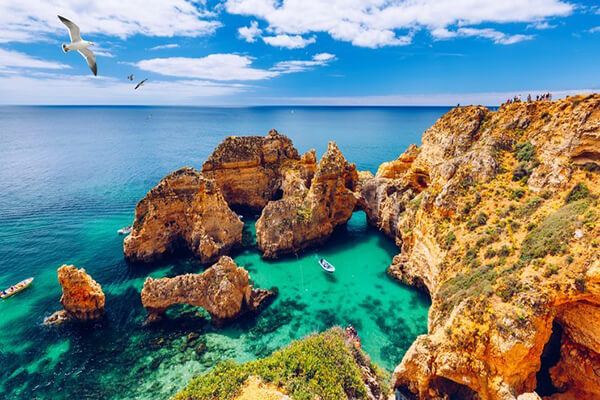 This is where I've uncovered some of the most exciting opportunities on the Algarve in recent years…
Lagos is booming and members of my Real Estate Trend Alert (RETA) group who have bought there are sitting pretty.
For instance, one member bought two condos as investment properties about five years ago for approximately €430,000 each. They rented them both, bringing in an average of about €30,000 (a 7% gross yield) a year each and recently sold one for €650,000. Those are some serious gains…
And, when you figure we can borrow up to 80% of the purchase price at sub 0.9% rates, the return on cash invested is exceptional.
I sent a seasoned team member, Eoin Bassett, to check in on our opportunities there. (I'll likely go myself in September.)
Here's a short video clip he sent me over WhatsApp from one of the beaches…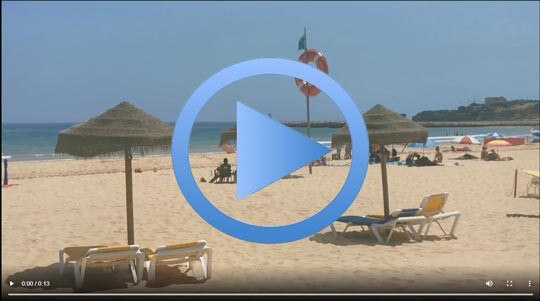 My scout has told me that he heard on the grapevine of someone last week selling a condo for a €275,000 gain. A condo they bought just two years ago in the range of €400,000.
Best-in-class property is in incredibly hot demand. By getting in early on the right condos, in the right locations, we can do very well. Demand is surging, supply is scarce, and there are constraints that put serious limitations on availability. We just need to use our contacts and move fast when we get the chance…
RETA members have done just that and bought in several stunning new condo buildings in the best locations in town. That's what we want in Lagos. High-quality construction and big, livable condos. Nothing cookie cutter. Nothing old or dated…
In a community right in the heart of town, RETA members were able to get in from €310,500 thanks to a 10% discount.
The developer has already put his prices up. My scout on the ground spoke to a sales agent who told him condos in this community that listed for €600,000 18 months ago are now on the market for €800,000.
These are exquisite, luxury two-bed condos with home intelligence systems. I figure RETA members who got in for €310,500 will see 8% annual appreciation and a 10% gross yield from these two-bed condos.
Lagos attracts people year-round. It's very popular with Scandinavians who escape their hard winters to play golf and relax on the beach…even in January when the weather in the Algarve is at its coolest.
That's what makes it such a stellar proposition…and a place where I'll continue to keep digging for deals.
Your Comments and Questions
Chris & Renato says: I have traveled the world (40+ countries) mainly due to my career (non-profit, international community development). My husband (dual citizen Peru/U.S.) works in hospitality. We plan to move overseas, which is no problem for us, and eventually open a B&B&B (bed, breakfast, and bar). I have lived in Costa Rica (Peace Corps), Ecuador, and Peru…
So, we have made our requirement list (and use these along long with IL's info.):
Marriage equality (happy to see IL is finally talking about this).
No earthquakes, hurricanes, or tornados.
Beaches
Spanish (we are both fluent) or English speaking (Portugal could be the exception).
And all the other IL ratings (from TOP retirement countries).
Our current list includes Uruguay (would love more on Colonia—been there once); Spain (west of Marbella and Alicante); Malta; Portugal; Mexico (around Vallarta or Cabo San Lucas).
Based on your work, I'm open to suggestions…
Ronan says: Todos Santos, just an hour from Cabo San Lucas comes to mind. I think you would love it there. Tourism is exploding and it's crying out for new accommodation and entertainment options.
Weather is perfect nine months of the year. However, August to October can be hot and humid with some risk of hurricanes. (I spend several months of the year in my base in Cabo San Lucas). I love all the places you mention. But Todos is extra special and may be a top locale for a business opportunity.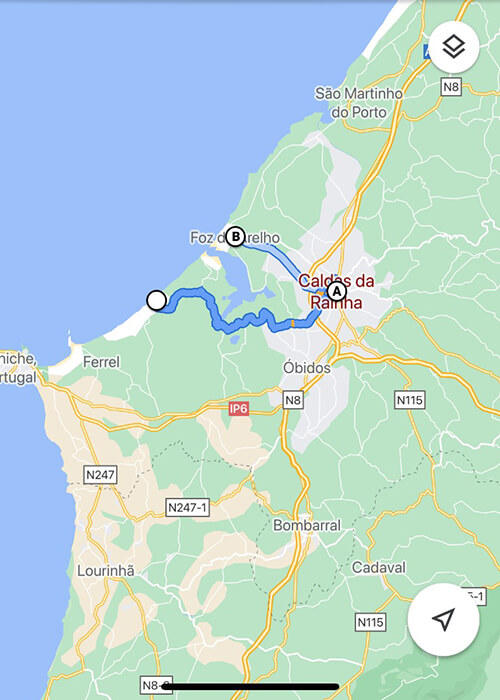 It's really beautiful there. You have a big wide empty beach where wild Atlantic waves crash. Then, the protected sand bottomed lagoon is perfect for paddle boarding and kayaking.
I love it there. The Silver Coast has so much going for it. But even in May it can be chilly. Certainly, chilly compared to Florida. You will get much more sunshine and warmer temperatures year-round in the Algarve. However, if you're seriously thinking about moving there, I'd suggest spending time in the winter there first.
Get Your Free Real Estate Report Now
Sign up for our free daily Postcard e-letter and get a valuable free report on the The 5 Best Places to Buy Real Estate In 2023.
Related Articles