The first time I moved overseas, I was lucky. As a Rotary Ambassadorial Scholar, I didn't have to plan much. The Rotary Foundation helped me find housing, enroll in language school, and booked my flights to Costa Rica. Without their support, I would've been lost.
The following year, I studied abroad in Australia. And that's when reality hit. I was responsible for every logistical detail in moving myself to the Southern Hemisphere.
But, at 20 years old, I had no idea how to plan a move overseas and I certainly didn't know what I didn't know.
It was a rocky start. Without any support from my school, I struggled to find proper housing, moving four times in the first month. I relied on new friends for tips on everything from buying a car to where to shop for food and how to interpret Aussie slang.
Eventually, I found my way. And, 20 years later, I now have plenty of experience living abroad and helping others to the same
The following is a list of eight things to think about before you head overseas. It's not all-inclusive, of course, but some tips to help you get started.
Apply for Travel Documents: There's a lot of paperwork to consider when moving abroad. In addition to your passport, you'll potentially need to apply for a visa or residency permit. Fortunately, many countries offer digital nomad visas for remote workers as well as retirement, investor visas, and golden visas. Check with your embassy or consulate to clarify what you'll need, and start this process early. If you're traveling on a tourist visa, you'll need round-trip airfare with a set departure date.
To make your travel easier, consider applying for travel-friendly credit cards and enrolling in a trusted traveler program, like Global Entry. It's also a good idea to register with your country's government overseas, so you can receive important information and get help in case of an emergency. The US offers a free service called STEP, the Smart Traveler Enrollment Program.
Contact Your Bank: Small credit unions might not have the tools you need for banking internationally. They could also charge high ATM or foreign transaction fees. Instead, consider switching to a larger international bank. HSBC and Charles Schwab offer accounts that are expat-friendly. I also use an app called Wise for sending money and receiving money abroad.
Go Paperless: Aim to reduce or eliminate any paper mail you receive. Set recurring bills on autopay, switch to E-Statements whenever possible, and sign up for a virtual mailbox provider. Two options are Earth Class Mail and Traveling Mailbox.
Secure Important Paperwork: When leaving home, it pays to plan ahead and ensure you have access to any paperwork you need. Scan and make copies of important documents, get a safe deposit box, and assign beneficiaries and a POA as needed.
Ensure (and Insure) Your Health: Before heading overseas, check with your doctor, health department, or foreign affairs office to see if there are any immunizations you need. Make sure to get your annual medical and dental checkups before you leave, and purchase travel and health insurance. Allianz, Cigna Global, and Aetna are popular expat insurance providers. Also assign an emergency contact.
Stay Connected: Update your domestic cell phone plan for use abroad or shop around and change providers, if needed. Many expats use GoogleFi, but AT&T, T-Mobile, and others offer international plans.
Also make sure to bring your Internet with you – buy an unlocked WiFi hotspot or get a Solis, which offers secure, 4G and 5G speeds in 135 countries.
Download Handy Apps: Trip organization apps, such as TripIt, keep all your reservations in one place. I also recommend downloading apps for translation, weather, banking, budgeting, and currency exchange. Downloading your airline's app makes it easier to receive notifications, track your bags, and make changes to your itinerary, while Maps.Me is a good choice for offline maps access. To find fun things to do once you arrive, I like TripAdvisor, Airbnb Experiences, and Spotted By Locals.
Review Your Plan: Before departing, review your relocation plan and arrival itinerary to ensure you haven't missed anything. Reconfirm your flight, transportation, and check-in instructions in your destination before you leave. Safe travels!
For more living abroad tips, subscribe to Kristin's YouTube channel.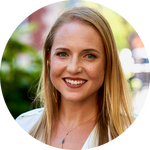 Editor's Note: For 20 years, Kristin Wilson has lived, worked, and traveled abroad in 60 countries. She's used her unique expertise and on-the-ground insights to help thousands settle into a new, better life overseas.
Now she's joined our IL team to provide personalized guidance that will help you find your own just-right place on the planet and get there with ease and confidence.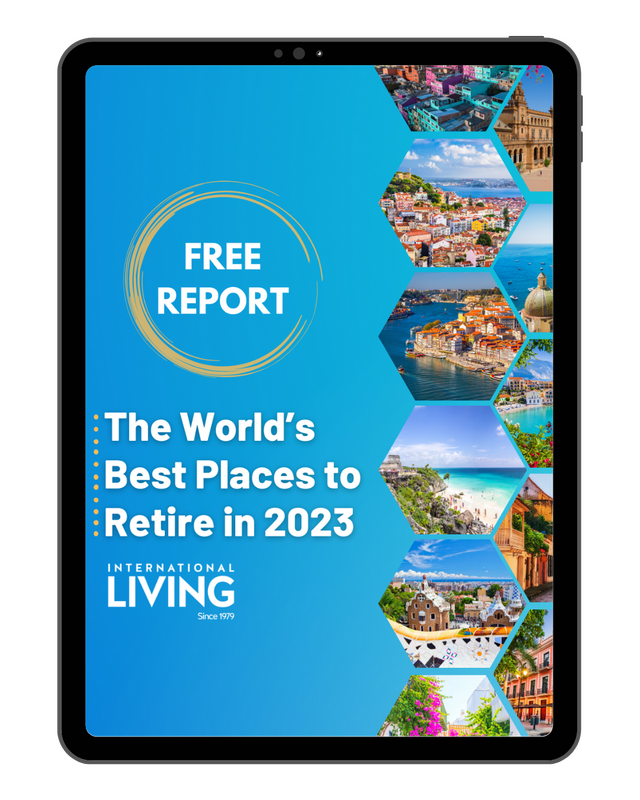 Get Your Free Report on the World's Best Places to Retire:
Learn more about the best places in the world to retire in our daily postcard e-letter.
Simply enter your email address below to sign up for our free daily postcards and we'll also send you a FREE report on The World's Top 10 Retirement Havens, plus access to over 10 more free reports. Our gift to you, on our favorite destinations.
Related Articles
The World's Best Places to Retire
5 Great Places to Retire Where it's Easy to Fit In
7 Tips For Coping With Culture Shock
Popular Articles You May Also Like