You've probably heard that one of the best ways you can earn a living abroad is by teaching English.
Teaching English offers you flexibility, the chance to meet people from around the world, and a sense of achievement as you watch your students gain confidence in English under your tutelage.
There are numerous language schools both online, and in person, all around the world that are desperate for native English speakers to join their ranks.
So, if you're a native English speaker you're already equipped with the number one requirement needed to land a job. And while that may be the first step, the next thing language schools look for is a teaching qualification.
With so many different qualifications out there under confusing acronyms (TEFL, TESL, TEFOL, ELT, and CELTA) it can be very overwhelming to determine which one you should complete. While each of these acronyms stands for something slightly different, they all lead to the same results: A qualification that allows you to teach English to language learners.
So to simplify things, we've compared the two main certificates—TEFL and CELTA—that you'll come across on your road to becoming an English teacher, and which one is best for you.
What is the TEFL Certification?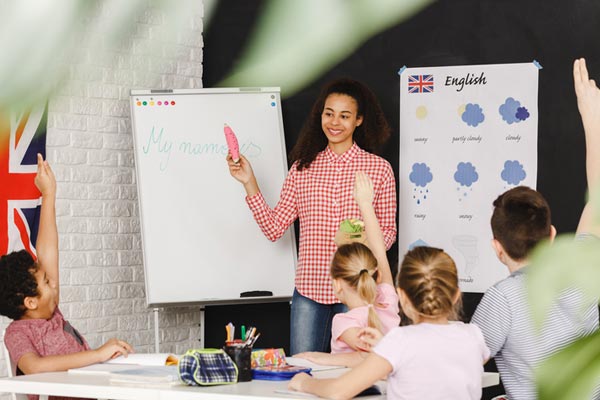 A TEFL (Teaching English as a Foreign Language) certificate is a globally accepted qualification that enables you to teach both children and adults all over the world. It is the standard qualification most schools are looking for from applicants.
All TEFL courses are a minimum 120 hours, and can be completed fully online, or a combination of online and face-to-face learning. It covers a lot of grammar, as well as teaching methods and lesson planning.
What is the CELTA Certification?
A CELTA (Certificate of English Language Teaching to Adults) is a program backed by Cambridge University and is considered the most prestigious of all programs.
CELTA certificates traditionally have been completed during an intensive month-long, in-person course run by highly qualified trainers. Although a new trend has seen some schools offering part-time courses over three months.
As its name states it is geared towards teaching adults and the face-to-face learning provides a lot more practical classroom experience than any other courses.
A CELTA certificate is often requested if you want to teach at colleges, universities, or in the Middle East.
"The month-long CELTA course was really intensive but I felt well prepared by the end of it. I had written to schools in Germany beforehand asking what they looked for when hiring and most of them said a CELTA certificate was preferred," said Alex, an Australian woman teaching in Germany.
What is the TESOL certification?
We just wanted to quickly touch on the TESOL (Teaching English to Speakers of Other Languages) certification. This is a newer qualification that is usually offered as a graduate degree program at universities. It is not as highly regarded by overseas employers, as it doesn't match their curriculum. It is more suitable for those who wish to teach in a native English speaking country at a high level.
How Much Does it Cost to Get a TEFL/CELTA Certificate?
The cost of any course is set by the school and thus varies greatly between locations. So you'll need to decide if you want to complete a course before moving abroad, or after you've settled into your new home.
On average, a month-long CELTA certificate costs upwards of $2,000, and that's just for the tuition. You may also have to pay for accommodation, meals, and transport if there are no courses in your local area. On average, courses in Asia are cheaper than Europe, the U.S., and the U.K.
There is a huge disparity in TEFL certificate pricing, due to the fact the industry is not regulated. This is why it's important to do your own thorough research before signing up to any course.
A quick Google search will bring up everything from basic courses offered on Groupon for $49, to month-long intensive courses for over $1,000. It goes without saying, you get what you pay for, and I would be steering well away from any course offered on Groupon. The course I completed through The TEFL Institute in Germany was approximately $400, which included 150 hours of online learning and 20 hours of classroom learning.
While it may seem like the TEFL certificate is a clear standout due to its lower price, it pays to remember that CELTA is a highly prestigious program that is rigorous and demanding on its students. When employers see CELTA listed on your resume, they will know you have been taught at extremely high standards and you're fully prepared to step into a classroom. Due to its lack of standardization, a TEFL certificate doesn't guarantee such preparedness. Therefore schools may look at someone with a TEFL certificate as a bigger risk that will require more training.
How Long Does it Take to Get a TEFL/CELTA Certificate?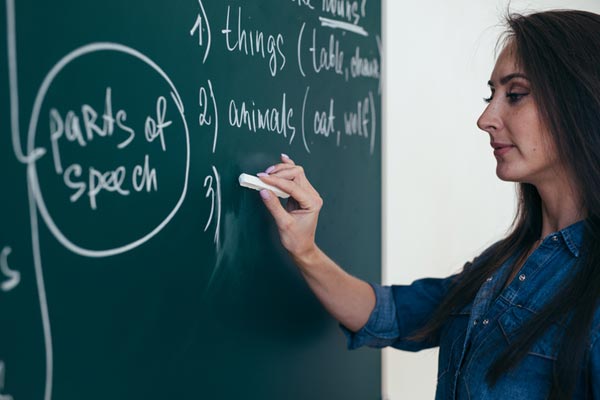 CELTA is an intense month-long course running for six to eight hours per day. Every school that offers the CELTA follows this same schedule, and you must attend all days of the training to graduate. It includes six hours of teaching practice with real ESL students. This is a big commitment, and students are expected to dedicate themselves entirely for the duration of the course, leaving little room for anything else such as work or sightseeing.
A TEFL program varies greatly. TEFL certificates require you to complete a minimum of 120 hours of study, and many of them can be completed online at your own pace. Most schools give you six months to finish the course, but on average students complete it within four to six weeks, studying a few hours each day. You should be wary of any courses that offer less than 120 hours, as these won't be looked upon favorably by employers.
Another popular option is a combined course. In the combined course you have to complete the majority of study online, as well attend an intensive weekend classroom component for the final 20 hours. This is a great option if you want to gain some classroom experience and learn from other teachers, but don't have a whole month available. You can attend this course before, during, or after you've completed the online component.
Some TEFL certificates even offer intense full-time courses for one month, for students who prefer classroom learning as opposed to online learning. However, this is a much more expensive option.
A quick point to mention about course length. The course length stated is the expected length of time it will take you to finish the course. For example, if you enroll in a 150-hour course, it doesn't matter if you actually take more or less time, your graduation certificate will still say you completed the 150-hour course.
What is the Best TEFL Certification Program?
Once you've decided who and where you want to teach, that will help you narrow down the certificate that is best for you.
CELTA courses are universally standard, so choosing one really depends on your location and schedule.
However, when deciding on the best TEFL certificate, it comes down to doing your research to find a program that matches your goals and the requirements of schools in your desired location. One handy tip is to search on job boards in the country you wish to teach in to find out what the requirements are.
The most important thing is to do your research. Read through reviews, ask questions in English Teacher Facebook groups or forums, and chat to experienced TEFL teachers. There are some dubious courses out there, and we'd hate for you to waste your money on one of them.
While you're researching, it's handy to keep these questions in mind:
Is the certificate recognized globally?
Is the certificate accepted in the country you want to work?
Is the certificate going to give you the confidence you need to become a teacher?
Does the school help with job placement post-qualification?
Does the program offer practicum with real ESL students?
Now you're armed with all the information, it's time to get started on your new career as an English teacher. All the best, it's going to be so much fun.
Related Articles
50 Ways to Make Money in Retirement
What Do You Need to Teach English Online?
7 Steps to Becoming a Digital Nomad
Upcoming Conferences
The Only 2023 Fast Track Costa Rica Conference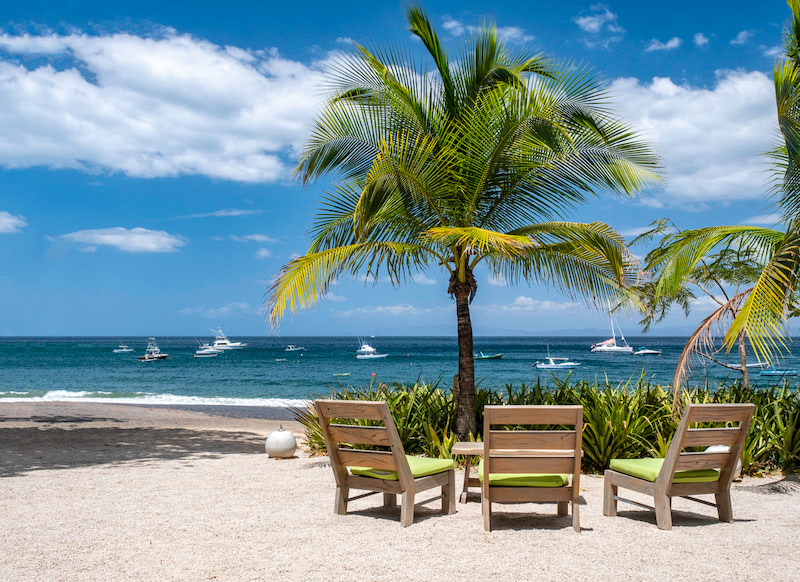 If your dream retirement involves stunning beaches… lush green mountains… a perfect year-round climate… first-rate healthcare… incredible value for money (a couple can live well on $2,109 a month—including rent!)...
Join our Costa Rica experts and expats in June and discover true Pura Vida.
REGISTER NOW, SEATS LIMITED: EARLY BIRD DISCOUNT HERE
---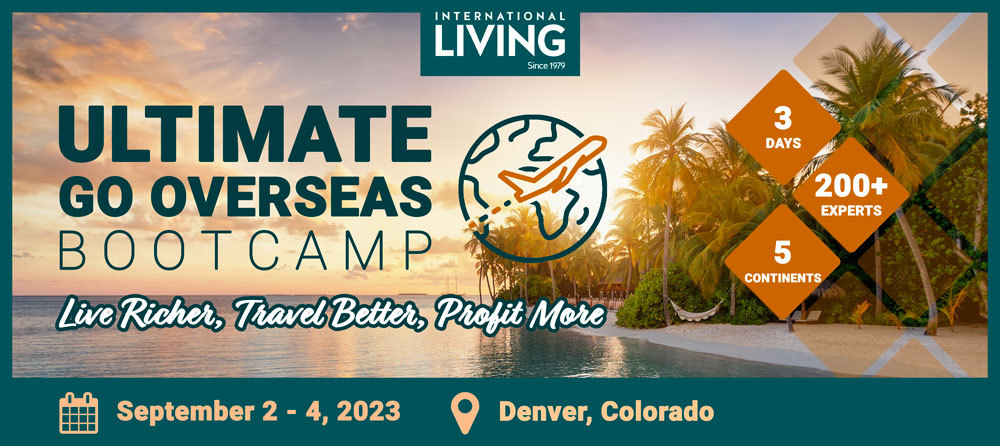 Most Popular Products