Greece is famous for its delicious food but in recent years, it's been getting international acclaim for its high-quality wine. Called "krasi" or "oenos" in Greek, wine is a foundational element of the culture so it should be no surprise that four Greek wineries made it to Wine and Spirit Magazine's 2021 list of top 100 international wineries.
While these four wineries were recognized as exceptional in 2021, noteworthy Greek grapes can be found all over the country, and Greek wineries have been topping "best of" lists for many years.
Let's take a tour of some of the very best wines Greece has to offer, and where to sample them, with the help of our expert guide Chryssa Giatra Batzi, MSc OIV Paris, oenologist and sommelier.
1. Assyrtiko (Ah-sear-tee-koh) from Santorini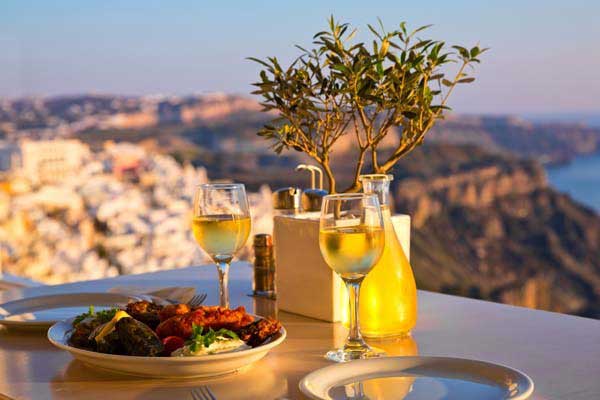 You'll go to Santorini to take in the gorgeous sunsets, but while you are there, make sure to sip a chilled Assyrtiko. This crisp white wine is produced all over Greece, but the best vineyards are found in Santorini, which is also a Protected Denomination of Origin (P.D.O.) zone. Head to Argrou Estate and Domaine Sigalas for wine tasting at these world-class production houses featured on the list of the world's top 100 wineries. Hatzidakis Winery and Vassaltis Vineyards are two more high-quality wineries worth a visit.
Assyrtiko is one of the few white wines that matures in oak and can age well. It is a light, refreshing minerally wine with fruit and lemon flavors, a subtle bitterness, and a salty finish. Pair it with fresh grilled sea bream, matured or salty cheeses like feta cheese, or fresh tomato salad for a perfect Greek sunset.
2. Malagousia (Mal-ah-goo-zee-yah) from Northern Greece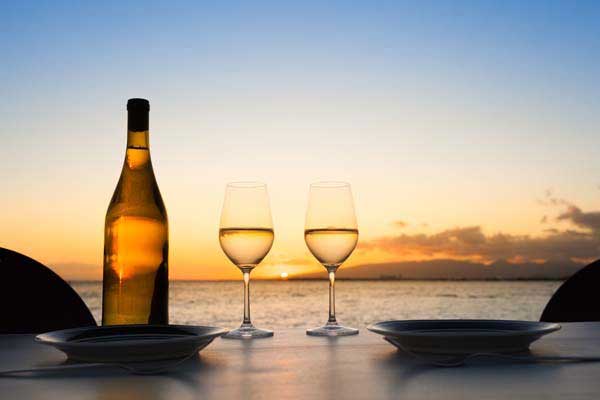 Leave the island of Santorini and head to the northern vineyards of mainland Greece where you'll find a white grape called Malagousia. Malagousia produces a pale-yellow wine by the same name. The popularity of this distinctly Greek wine is said to trace back to Evangelos Gerovassiliou, who planted the nearly extinct grape in his vineyard in the early 1980s. Malagousia's popularity soared, and today it has become one of the most cultivated grapes in Greece. Drop into his vineyard Ktima Gerovassiliou in Thessaloniki for wine tasting, the exceptional wine museum, and educational tours. Malagousia from Vourvoukelis or Kitrus Wineries are also worth a try.
Malagousia features floral aromas and fruity flavors like peach, lime, orange, and lemon. It is a popular summer wine, perfect for drinking in the warm Greek weather. Pair it with green salads, baked vegetables such as stuffed "gemista," or lean fish for a refreshing afternoon meal.
3. Xinomavro (Ksee-no-mav-row) from Naoussa and Amyndeon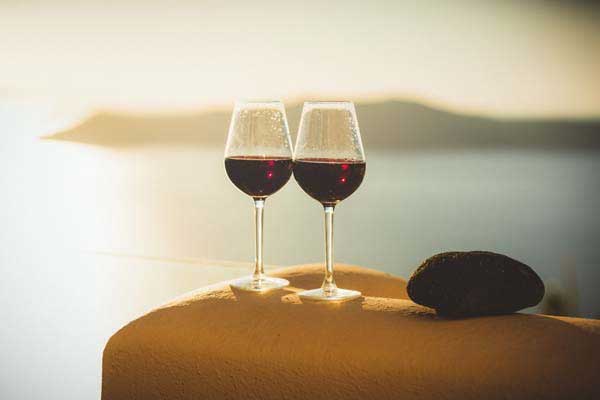 Red wine lovers should be sure to try Xinomavro, sometimes called "the Barolo of Greece." For the uninitiated, Barolo is a full-bodied, strongly flavored Italian red wine sometimes called the king of wines, and Greece's Xinomavro follows this complex character. Grown mainly in the north of Greece in the regions of Naoussa, Amyndeon, and Rapsani (all P.D.O. zones), this bold, noticeably acid, and high tannin red wine has flavors like dark cherry, licorice, and spices. The wine is so popular there is even an "International Xinomavro Day." Look for Alpha Estate or Kir-Yianni labels for quality Xinomavro. You can also try the more modern "Thymiopoulos" or the rustic "Foundis" to taste the wideness of this grape.
Medium ruby in color, Xinomavro goes well with grilled lamb, meat stew, a hearty vegetable dish like mushroom risotto, or a grilled fatty fish.
4. Agiorgitiko (Ah-your-yeek-tee-ko) from Nemea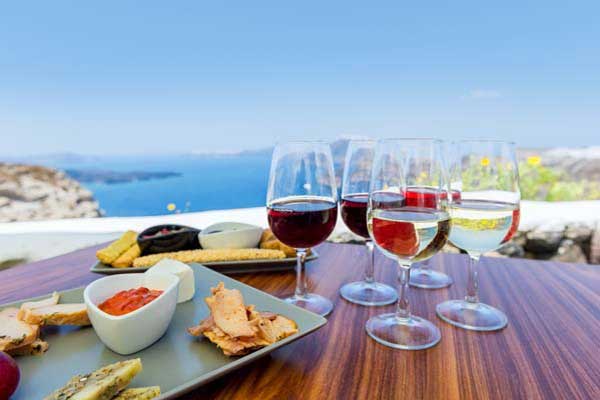 The most widely planted red wine grape in Greece, Agiorgitiko, can be found throughout the mainland but particularly in the Nemea region of the Peloponnese where it forms a P.D.O. zone.
Agiorgitiko is described as a "multi dynamic" grape capable of producing a range of styles including sparkling, dessert, light rosés, full-bodied, and long-aging red wines. Both Mitravelas Estate and  Domaine Skouras produce quality Agiorgitiko and are worth a visit.
Deep red or purple in color, this versatile grape produces a fragrant, fruity wine for many occasions. It can be paired with a spectrum of dishes, from meat stew, wild game, and fatty fish to charcuterie plates and soft cheeses.
Get Your Free Report on Europe Here:
Learn more about countries in Europe and other countries from around the world in our daily postcard e-letter.
Simply enter your email address below and we'll also send you a FREE report - All the Charm and Romance of Europe…at a Price You Can Afford.
5. Moschofilero (Mo-show-feel-er-oh) from the Peloponnese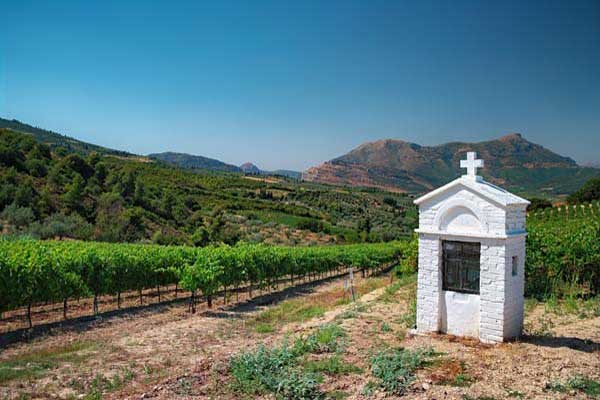 This white grape with pink or grey skin produces still or sparkling wines. While this grape variety can be found in many parts of southern Greece, the high plateaus of Mantinia in north-central and east-central Peloponnese are particularly known for their quality Moschofilero. About 85% of Mantinia's vineyards are dedicated to Moschofilero-Mantinia which is a P.D.O. zone. It's an up-and-coming wine, so be sure to try it while in Greece. Look for the Troupis Winery and the Tselepos Winery.
Moschofilero has a vivid acidity and a medium body with exotic fruit flavors and floral aromas. If dry white wines are your preference, this is a great wine to explore. Moschofilero is best paired with fresh fruit, seafood, or a light pasta.
6. Robola from Kefalonia
Robola is a white grape variety that can be found in the Ionian islands, particularly the island of Kefalonia, and is sometimes grown in central Greece. The vines producing Robola are sensitive, both to pests and drought, but when cultivated properly, this grape produces a medium body white wine with mineral undertones. It has been described as something between a Chablis and a Riesling, depending on the age. Robola wines from Gentilini Winery, Petrakopoulos Wines, and Sclavos Winery (with its biodynamic and organic practices) in Kefalonia are quality labels to look for.
Robola is well paired with seafood, a meaty fish like salmon or tuna, and with the traditional greek veggie dishes like stuffed and baked vegetables drizzled in lemon juice and olive oil.
7. Retsina from Central Greece and the Peloponnese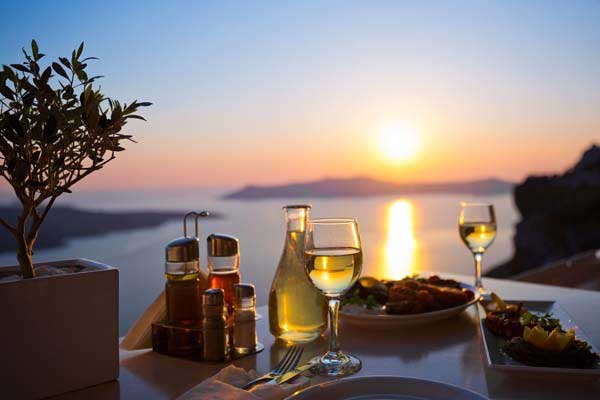 This white or rosé Greek wine has a very unique flavor and heritage, and up until recently, it would not have made a "fine wine" list. Originating over 2,000 years ago, its strange and particular flavor is due to the wine being mixed with Aleppo Pine resin, an antioxidant substance that was used to seal wine containers in ancient times. The flavor is intense—in less sophisticated blends it's been described as tasting like turpentine—with differing flavors depending on the wine used.
Retsina used to be shunned by the fine wine world as a low-quality, cheap wine for the unrefined. But it is undergoing a transformation, and with some production changes including less resin and higher quality grapes, there are several respectable retsinas on the market. Gaia's Ritinitis is worth a try as it is produced from Roditis grapes coming from the Nemea region. Tear of the Pine from Kechris Winery is an internationally awarded retsina featuring Assyrtiko grapes.
8. Muscat from Samos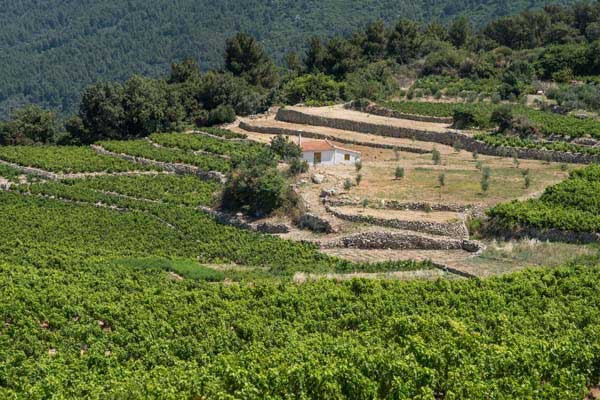 Samos is known as the Island of Wine, and sweet muscat dessert wine is the island's most famous export. Its signature Vin Doux is beloved worldwide among wine connoisseurs and amateurs alike. The first mention of Samian wine comes from the 12th century. More recently, the Cooperatives Cooperative of Samos formed in 1934 to guard and manage the majority of the Muscat wines of Samos. There are over 4,000 members in this cooperative and combined they produce about 1.8 million gallons of wine per year.
Muscat is a sweet dessert wine with a range of flavors and can be produced with various methods and different aging practices. The Vin Doux is a clean, classic after-dinner wine best served with fresh fruit, light dessert, or ice cream. Nectar, Anthemis, Nopera, and Vakakis are all wines to try.
In Summary
From ancient roots to modern interpretations, Greek wine is having a moment. The Greek wine industry is growing in leaps and bounds, and offers a wide range of high-quality wines. When visiting Greece, make sure to sample some of the wines listed above— and when it comes time to toast, remember that "cheers" in Greek is "yia mas!" meaning good health.
Get Your Free Report on Europe Here:
Learn more about countries in Europe and other countries from around the world in our daily postcard e-letter.
Simply enter your email address below and we'll also send you a FREE report - All the Charm and Romance of Europe…at a Price You Can Afford.
Related Articles
Greece Visa and Residency Information
Traditions and Culture in Greece
Upcoming Conferences
The Only 2023 Fast Track Costa Rica Conference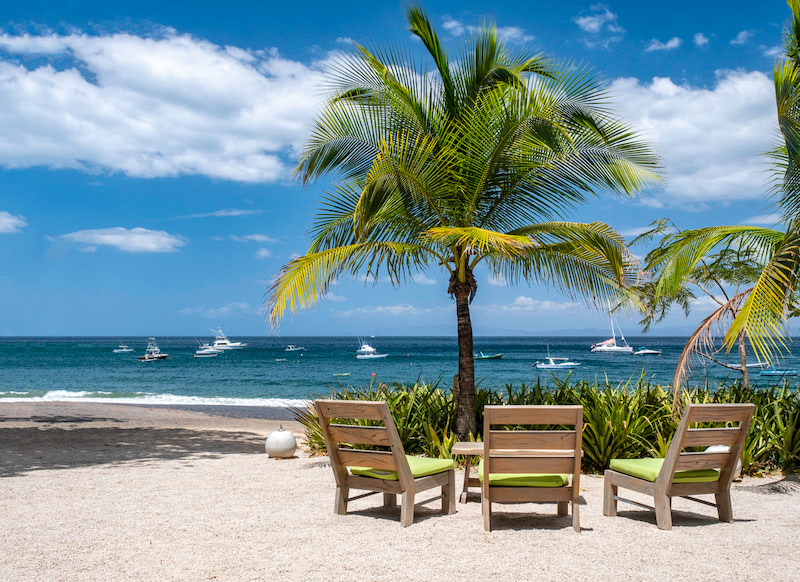 If your dream retirement involves stunning beaches… lush green mountains… a perfect year-round climate… first-rate healthcare… incredible value for money (a couple can live well on $2,109 a month—including rent!)...
Join our Costa Rica experts and expats in June and discover true Pura Vida.
REGISTER NOW, SEATS LIMITED: EARLY BIRD DISCOUNT HERE
---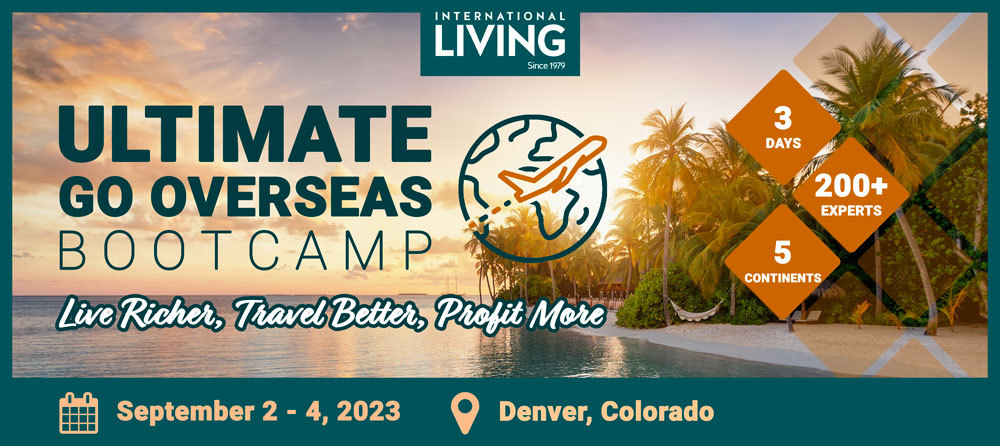 Most Popular Products
Popular Articles You May Also Like