Jamaica is a popular tourist destination. This summer the island recorded its most visitors and earnings from tourism in history. A tropical vacation with white-sand beaches, reggae, rum punches, waterfalls, and even great hiking may make Jamaica seem like the perfect place to relocate. In fact, that's how most expats end up in Jamaica. They had a lovely vacation and decided that Jamaica must be a paradise to live in too, and it certainly can be depending on your expectations and how well you prepare for the move.
Are you interested in retiring abroad? Yes | Not Sure Yet
Jamaica is located in the Caribbean and enjoys beautiful sunny weather year-round, even during winter and the hurricane season. The island is 50% mountain, giving rise to tall cloud-capped mountains such as the Blue Mountains which offer hiking, birdwatching, and camping opportunities. The Blue Mountains are home to world-famous coffee by the same name, grown on its steep hillsides. These mountains also give rise to over one hundred swift-flowing rivers and waterfalls, and these supply the island's lush rainforests. Jumping into these refreshing ice-cold rivers and waterfalls is a must.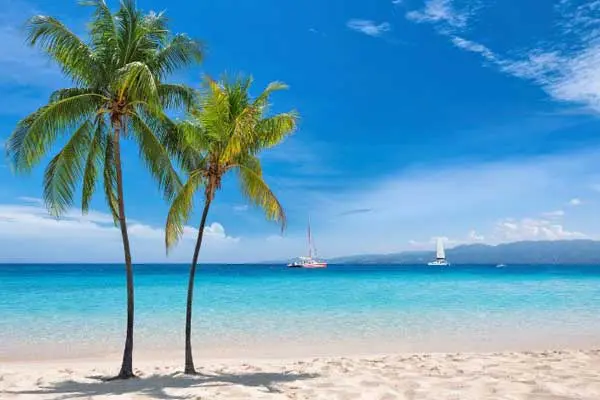 Natural beauty is enough to lure one to Jamaica, but what turns casual tourists into repeat visitors or even expats is the island's infectious culture. Jamaicans are some of the world's friendliest people, and take delight in showing visitors around. The island pulsates to reggae music and by extension, Rastafarian culture. The exotic tropical fruits, spicy dishes, and jerked meats are a must-try. Wash these down with tropical fruit juice, water straight from the coconut, or rum punches made with Jamaican dark rum from centuries-old distilleries. Jamaicans operate on island time, and this laidback way of life is as endearing as the Jamaican creole.
However, if you move to Jamaica thinking that everyday life will match the experience of your all-inclusive beach vacation, you may encounter trouble in paradise. Here are nine important things to consider before moving to Jamaica, as told by a local.
Cost of Living in Jamaica
Economists measure cost of living by comparing the prices of basic goods and services across several countries and cities. In Jamaica, it is estimated that the cost of living is approximately 25% less than in the U.S., and rent in Jamaica is approximately two-thirds cheaper than rent in the U.S. Excluding rent or mortgage, an individual may need just under US$700 to live comfortably in Jamaica each month. However, the minimum wage in Jamaica only increased to US$240 per month in April 2022. The average monthly salary in Jamaica for someone with tertiary education is US$670. Bear this in mind if you intend to relocate to Jamaica and seek employment. However, if you are receiving remittances, a pension from home, or have the ability to work remotely for an overseas employer, you may be able to comfortably afford life in Jamaica.
Get Your Free Caribbean Report Here:
Learn more about the Caribbean and other countries in our daily postcard e-letter. Simply enter your email address below and we'll send you a free special report - The "Hidden", Affordable Caribbean
This special guide covers real estate, retirement and more in the Caribbean and is yours free when you sign up for our postcards below.
Housing in Jamaica
For a long-term stay in Jamaica, you'll need a rental or to purchase your own home. A studio or one-bedroom apartment rental will range from US$300 to US$1100 each month. Landlords usually require a deposit of one month's rent. Prices vary widely depending on the available space, amenities, neighborhood, and location. A house by the coast, in the mountains, or within a gated complex with manned security will cost more.
Purchasing your own home is worth the investment if you're certain about your desire to relocate, and want to put down roots. You'll need to have cash up front, or visit a mortgage-lending institution such as the bank. However, you'll have to provide proof that you can meet the financial obligations to repay. A mortgage can last up to 40 years with a variable interest rate of up to 8.5%. You'll also need a down payment of 5% to 10% of the property's sale price to get started. The current starting price for a modern house in a good neighborhood is US$150,000 upwards.
Utilities in Jamaica
After securing your humble abode, there will be recurring monthly expenses to consider. These include electricity, water, internet, cable, and maintenance. Most of these can be paid online. Jamaica has relatively expensive electricity rates, costing US$0.307 per kWh for households this year. You may be tempted to keep the air conditioning on all the time because it gets as hot as 89°F, but that will easily rack up a high electricity bill. There are other incidentals too such as purchasing cooking gas every few months depending on how often you cook. Cooking gas is delivered to homes in Jamaica in portable cylinders, instead of supplied via pipelines.
Food in Jamaica
There is easy access to food in Jamaica's major cities and towns. Shop at supermarkets for convenience, or in the markets, wholesales, and from street vendors for possible bargains. A 15% tax is added to most groceries, excluding basic staples like bread, milk, eggs, local fruits and vegetables, rice, and flour. Jamaica has several popular American fast food franchises such as KFC, Burger King, and Pizza Hut, and there are also local fast food chains such as Island Grill. Fine dining with an island flair is available at dozens of restaurants across the island. Access to a variety of cuisines, such as Indian, Thai and Italian, is growing as more expats open restaurants to bring a taste of home to Jamaica while earning a living. Many restaurants offer delivery services but that has not caught on yet for grocery stores.
Transport in Jamaica
There is a state-run public bus system, known as the Jamaica Urban Transit Company (JUTC). However, these large yellow buses only operate in the capital city of Kingston. JUTC buses are the cheapest way to get around Kingston, costing US$1 per trip. They have bus schedules online but aren't always the most reliable. There are smaller privately-owned buses called 'coasters', as well as minivans and public passenger taxis that run island wide. These operate on fixed routes, and charge a fixed price which varies according to the length of the route. Chartered taxis cost more but will go to just about anywhere in the island. There are larger coaches such as Knutsford Express which can take you from city to city in comfort. Nonetheless, I'd advise getting your own vehicle in Jamaica for convenience since the island lacks a robust public transport service. You can purchase a decent car for US$7,000 and up, or consider a car rental. Most cars in Jamaica are still powered by gasoline, but the EV market is growing. There are several charging stations but mostly in urban areas. Jamaicans drive on the left.
Infrastructure in Jamaica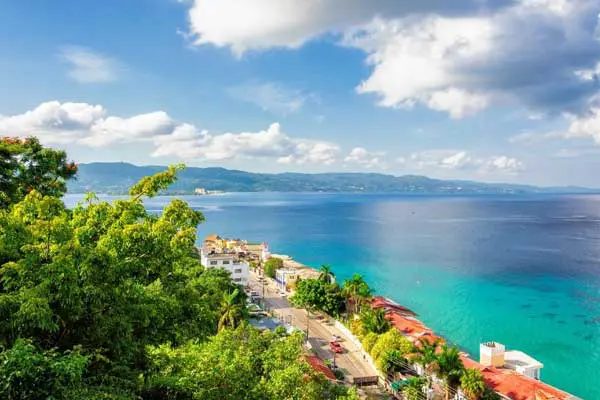 Jamaica has a public healthcare system that is free to all residents of the island. Every parish has at least one hospital and several clinics, but they vary widely in size and sophistication. The largest and best-equipped facilities are in Kingston and Montego Bay, but even so, patients may sometimes require an air ambulance to the U.S. for further care. Wait time at public healthcare facilities can be notoriously long, forcing one to turn to expensive private care. Bear this in mind if you have underlying medical conditions and want to relocate to Jamaica. Consider purchasing a comprehensive international healthcare insurance plan. There are a wide range of public and private schooling options if relocating to Jamaica with school-age children. Jamaica's traditional high school-leaving examinations are administered by the Caribbean Examinations Council (CXC), but it is possible to write foreign-based examinations in Jamaica such as SAT, ACT, and IB. Lastly, the road network is fairly good in major towns and cross-country but gets less reliable in smaller towns and villages.
Business & Banking in Jamaica
Opening a bank account can be a tedious process in Jamaica. Jamaican banks require valid identification such as your passport, a tax registration number (TRN), proof of address such as a utility bill, two referees, proof of income or employment, and of course, an opening deposit. You'll need a TRN and national insurance scheme (NIS) card to conduct most business in Jamaica. Getting business done at government offices is notorious for long waits and inefficiency, but there have been recent attempts at modernizing since the pandemic. Some transactions can now be done online.
Is It Safe to Live in Jamaica? – Expat Safety
Safety is a common but valid concern for expats and visitors to Jamaica. Jamaica's criminal activity is mostly targeted at locals, and it is uncommon for harm to befall foreigners in Jamaica. Stay safe in Jamaica by avoiding the not-so-good parts of town. Try to live in a gated community or apartment and ensure that there are sensor lights, and even security cameras and alarm systems installed. Avoid displaying jewelry or other valuables when outside, limit walking around town at night, and always apply common sense in every situation. It is a good idea to install a car alarm and tracker, and consider having a panic button installed by a security company for added protection.
How to Legally Move to Jamaica
If you've made it this far, I guess you really do want to move to Jamaica. Requirements vary from country to country but Americans can stay in Jamaica for up to six months without a visa. For a longer stay, you'll need to apply for residency status. As part of your application, you'll need your passport and evidence of your ability to support yourself financially. The process can take several months therefore it is advised to apply for residency status through the Jamaican consulate while you're still in your home country. There's also no guarantee that the application will be successful, therefore do not put down roots in Jamaica without being sure of your residency status. One becomes eligible for Jamaican citizenship through naturalization after a minimum period of five years of residency in Jamaica. Naturalization takes at least two years to be completed, and there is a fee of US$350.
Get Your Free Caribbean Report Here:
Learn more about the Caribbean and other countries in our daily postcard e-letter. Simply enter your email address below and we'll send you a free special report - The "Hidden", Affordable Caribbean
This special guide covers real estate, retirement and more in the Caribbean and is yours free when you sign up for our postcards below.
Related Articles
5 Best Caribbean Islands to Live On… and 2 to Avoid
Guide to The Caribbean Islands
5 Great Places to Retire Where it's Easy to Fit In
Upcoming Conferences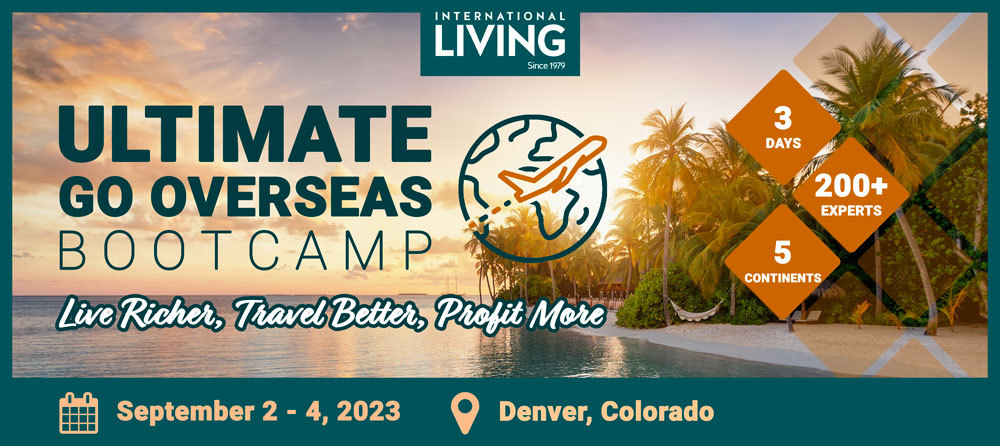 Most Popular Products
Popular Articles You May Also Like