There is more to Peru than Machu Picchu. But with its spectacular views, larger-than-life stone architecture, and various scenic ways of approaching the site, it definitely ranks high on the list of things to do. Peru has one of the most diverse landscapes in the world, some of the greatest cuisine, and hundreds of wonderful archeological sites to visit. This makes it difficult to pick only ten things to list. But in no particular order, here are some of my favorites.
1. Spend a few hours at Machu Picchu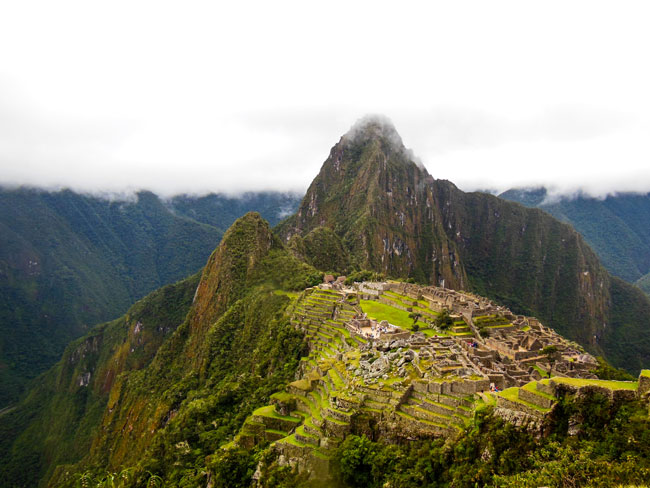 Dating back to 1450, Machu Picchu was one of the few sites not discovered, plundered and/or destroyed by the Spanish. It is located about 50 miles from the former Inca capital of Cusco but the closer town of Ollantaytambo is the most popular starting point for those that want to take the train to Aguas Calientes, the nearest town to the actual site.
Its classical Inca style of tight-fitting, polished dry-stone walls, and spectacular views of the surrounding mountains have made Machu Picchu one of the most famous tourist sites in the world. Thousands of tourists hike the Inca Trail each year to visit this ancient marvel of construction. Depending on the length of the route covered, it can take up to five days to complete the journey. Recently, steps have been taken to reduce the number of daily tourists to limit the degradation of the site.
2. Tour Cusco and the Sacred Valley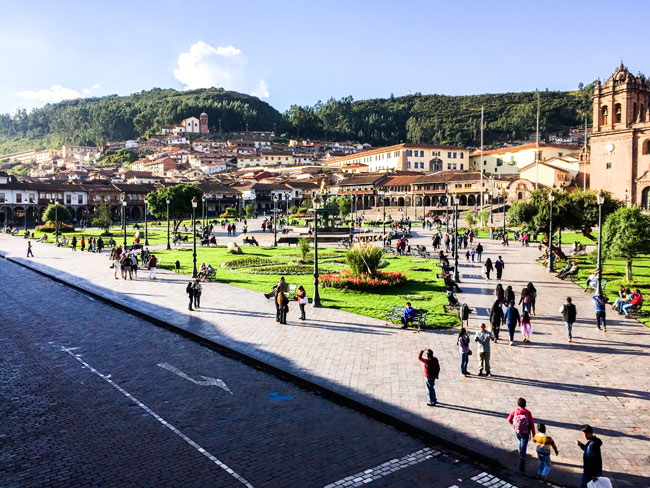 The city of Cusco itself is a fascinating city to visit. Sitting at over 11,000 feet, it does take some people a day or two to acclimatize to the altitude! But as the historic capital of the Inca Empire from the 13th to the 16th century, it has been a UNESCO World Heritage Site since 1983.
Magnificent cathedrals and Inca remnants exist side by side with modern retail shops, international restaurants, and new condominiums. Meander through the steep and narrow streets of the ancient barrio of San Blas, one of the most picturesque areas of the city. Here you will find artisans, workshops, crafts shops, and a large expat population. The Spanish built many old houses over Inca foundations.
Many consider nearby Sacsayhuaman, a huge Inca site overlooking the city of Cusco, on a par with Machu Picchu for its intricate stonework. Other magnificent ruins are scattered throughout the Sacred Valley of the Incas that follows the Urubamba River from Machu Picchu to the small town of Pisac, a distance of about 60 miles.
3. Trek the Colca Canyon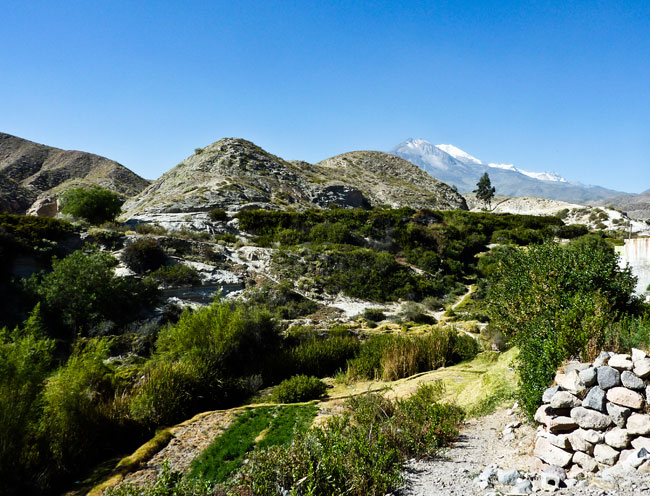 More than twice as deep as the Grand Canyon, Colca Canyon is located about 100 miles northwest of the southern city of Arequipa. Many tourists put aside one day to tour the rim of the canyon but it is highly recommended to take part in one of the many three or four day treks that descent to the bottom of the canyon, and work their way along the floor. You will pass through several small villages that can only be accessed on foot or by mule.
The Colca Canyon is accessed from Arequipa on a well-paved modern highway. Along the way you will see alpacas and llamas grazing on the high altiplano in their natural state. At Cruz del Condor, on the rim of the canyon, giant Andean condors can be viewed soaring in the powerful updrafts of the canyon walls.
4. Go Surfing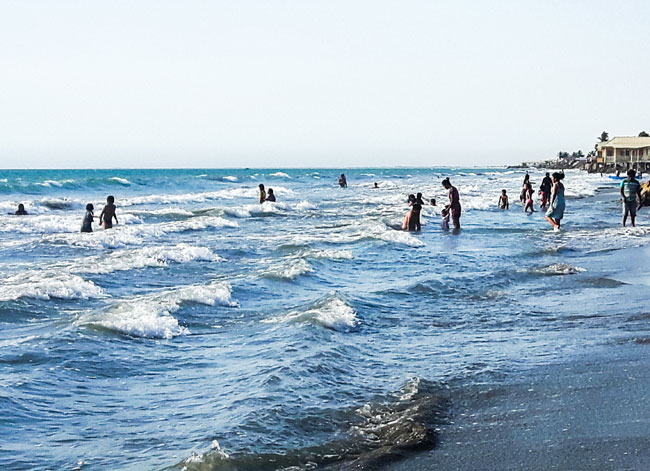 From Mancora in the north to Lima and points further south, the west coast of Peru offers some great surfing. In the coastal section of Miraflores, one of the higher end neighborhoods of Lima, you can watch the surfers below from the tops of the overlooking cliffs. If you don't want to enter the cool water, you may want to try paragliding instead, another popular sport in the same area.
The northern coastal fishing village of Huanchaco is known for its year-round surf. There are waves for everybody from beginners to more polished professionals, and it is a great place to learn the sport, whether you are six or sixty. Some say that surfing actually began here centuries ago when the fishermen first rode the waves to shore in their small, reed boats that are still constructed and used today.
5. Sandboard the Dunes of Huacachina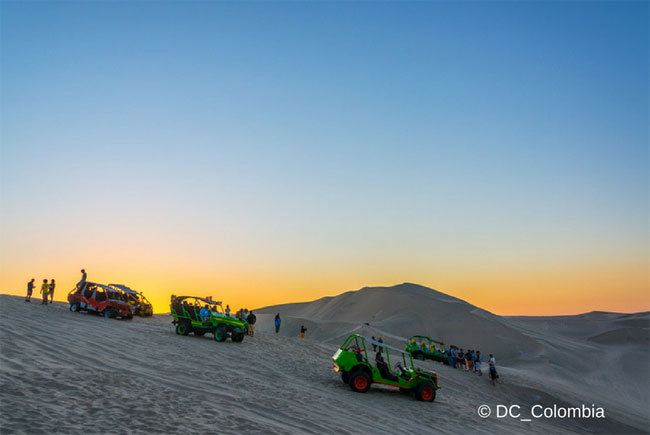 Don't really want to enter the cold waters of Peru's west coast, but still want to experience the thrill of riding a board?  Then sandboarding may be for you! Instead of facing the cold surf or the snow and ice of snowboarding, you will be in the Huacachina Desert in Ica. Faster and warmer than snowboarding, you will be boarding down the biggest sand dunes in South America. And you don't even have to stand up! You can stand up, lie down face first or sit…whatever makes you feel comfortable.
Powerful dune buggies take you back up to the top. Some say these rides are more exciting than the actual sandboarding!
Huacachina is the only natural desert oasis in South America. From there it is a half-day trip to the famous Nazca Lines, and ten minutes to the city of Ica, home to the world-famous Pisco Vineyards.
6. Wine and Dine in Arequipa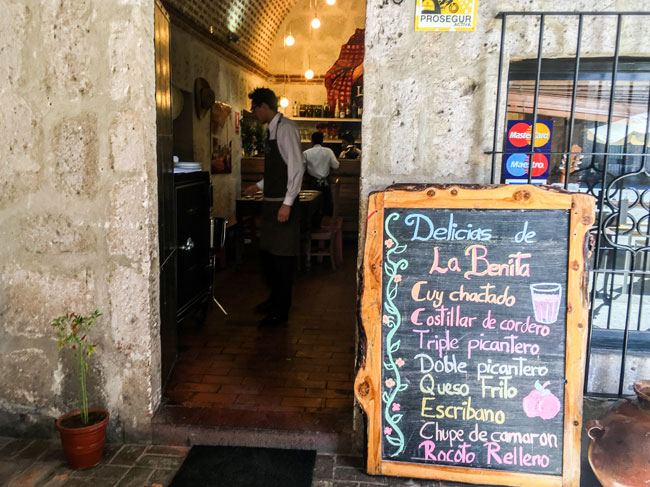 Lima is known as Peru's culinary center but it is hard to beat the cuisine in Arequipa. From the small, traditional picanterias with their communal seating to the higher-end restaurants, the food is to die for! They even made the Guinness Book of World Records for the largest Rocoto Relleno, a filled, fiery hot red pepper dish.
You may not be brave enough to try cuy (guinea pig), but there are enough traditional dishes to keep you busy for a few days, not to mention the amazing bakeries on every block. In between eating, you can check out the Plaza de Armas. One of the most beautiful Plazas in Peru, its massive cathedral takes up one entire length of the square. Arequipa is also a center for fine alpaca textiles and you will be tempted at every corner to indulge in one of the beautiful garments on display. And don't miss the Santa Catalina Monastery, a city within a city that dates back several hundred years.
7. Visit the Witches Market in Chiclayo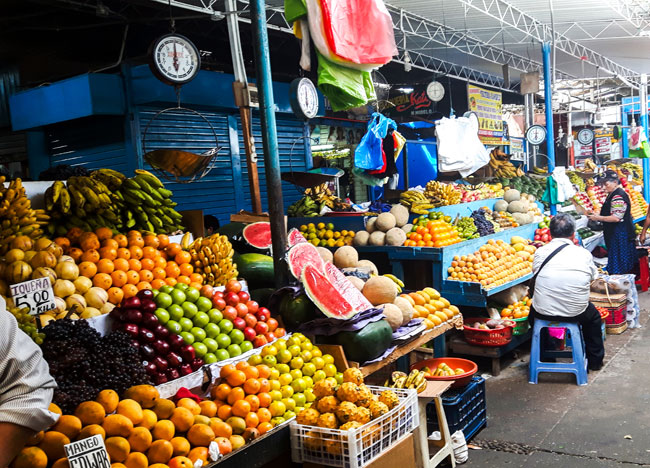 The Central Market in Peru's northern coastal city of Chiclayo has more to offer than your normal assortment of fresh fruits, vegetables, fish, and meats. Stray from the main part of the market and you will run into the Mercado de Brujos, commonly known as the Witches' Market.
Here you will find a wide variety of strange and fascinating items for sale by local herbalists and shamans. Along with items as diverse as assorted herbs, dried snakes, and monkey skulls, there are hallucinogenic powders and drinks at budget prices.
After touring the city and market, you can relax in the nearby beach resort town of Pimentel.
 8. Lima is more than a Stopover

Many tourists use Lima as a stopover to more popular areas of the country. But it is worth spending more than one night in the city. Its high concentration of museums, art galleries, parks, and archaeological sites will keep you busy for a few days.
One of my favorites are the catacombs of the Church of San Francisco, where the bones of more than 75,000 bodies are stacked in strange patterns in stone pits.
Less gruesome items are on display at the large Larco Museum. It houses a collection of more than 3,000 years of ceramic, textile, and precious metal artifacts. A special room is devoted to erotic archaeological treasures. This large collection of ceramic pots portrays a wide variety of sexual positions and acts.
9. Visit Huascaran National Park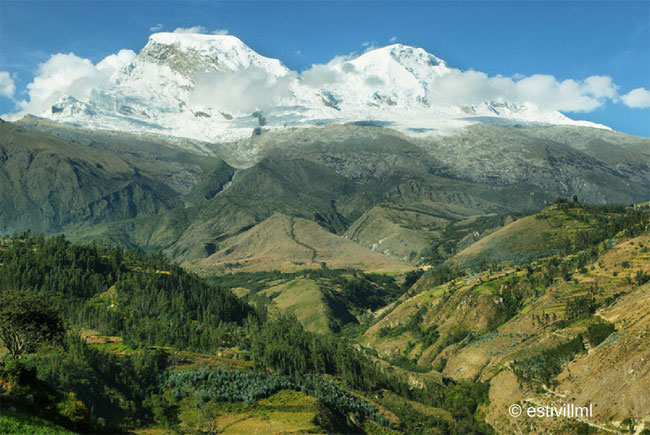 Huascaran National Park covers almost all the area of the Cordillera Blanca, the highest tropical mountain range on the planet. Huascaran Mountain towers over 22,000 feet. The Cordillera Blanca is renowned for its biodiversity with hundreds of species of plants, and over 100 species of birds. Dozens of snow-covered peaks, multicolored lakes, streams, and rivers await those who make it to this beautiful part of the world.
The park is reached from the city of Huaraz, a short flight or bus ride north from Lima. Popular activities include hiking, rock climbing, mountain biking, and conventional tours. The best time to visit is during the "Andean summer" from April through September.
10. Have a Pisco Sour and a bottle of Inca Kola
Not necessarily together!
Everybody in Peru drinks Inca Cola. Go to any restaurant frequented by Peruvians and you will see a large bottle of this drink on almost every table. It is sugary sweet, bright yellow in color, and many say it tastes like bubble gum. Personally, I think it is Peru's answer to Cream Soda. It is one of a handful of locally produced colas that weren't affected by the popularity of the world's number one soft drink…Coca Cola.
Pisco is a potent South American cocktail made only from certain varieties of grapes. Although it has been produced in both Chile and Peru for hundreds of years, Peruvians swear it is all theirs. You may come to blows if you say otherwise! However, the famous Pisco Sour cocktail definitely originated in Lima. The key ingredients are pisco, tart key limes, an egg white, and a few sprinkles of angostura bitters.
Related Articles
Vast coastal deserts, white-sand beaches, frozen Andean peaks, deep and mysterious jungles… Retire in Peru
Where is Peru? And Other Fun Facts You May Not Know…
Peru: One of the least expensive countries to live in South America
Upcoming Conferences
Make 2023 Your Best Year Yet. Discover Panama with International Living

Panama has it all: beaches, mountains, a world-class capital city, top-notch, low-cost healthcare and the "World's Best Retirement Program" that makes the already low cost of living even more affordable.
Join us for International Living's Fast Track Panama Conference to see all that Panama offers. There's no better place to be and no better way to make 2023 your best year.
Most Popular Products