For a full week my WhatsApp exploded with some of the most exciting and fast paced scouting dispatches I've seen.
My scout Eoin Bassett was on the ground in Portugal and boy has he found some amazing opportunities…
Yesterday, I jumped on Zoom call with Eoin to drill down on the most exciting and urgent of his discoveries…
We discussed the hidden region of Portugal where you'll find bucolic Mediterranean-style bliss, tons of history, culture and good food, and all at an incredibly low cost…
We talked about homes you can buy in enchanting hill towns from €22,000 ($25,713)…
A €40,000-a-year rental play in the Algarve…
Plus, one incredible play that would not only give you a home in the stunning Portuguese countryside for life…but also an income, and a great asset to sell later or pass on to your heirs.
And much, much more…
You can watch the recording of our Zoom call right here.
For now, you can check out my Zoom chat with Eoin: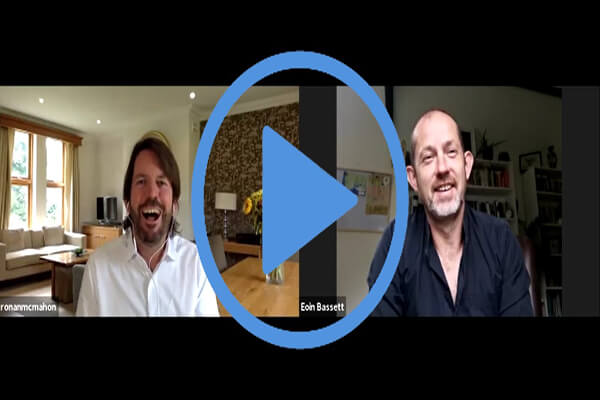 Your Comments and Questions
Layton says: If I were to buy foreign real estate it would be for the following primary reasons:
1. Escape hatch from the U.S. in the event of social collapse.
2. Shelter cash in a tax-advantaged way.
3. Base from which to live and travel within the EU.
4. Near major modern medical facilities.
5. Rental potential to subside, if not completely cover, costs of ownership.
Ronan says: Hi Layton. My top two places that meet these criteria are both in Portugal—the Silver Coast and the Algarve. I have bought property in both. But I have chosen the Silver Coast, an hour from Lisbon, as my primary base because I prefer cooler weather (low- to mid-70s F) and I like to avoid the crowds.
The rental market is far stronger in the Algarve, but I can pretty much cover full costs of ownership of my Silver Coast property by renting in the peak summer months when I'm elsewhere. And, as I discuss with Eoin in the video above, I was pleasantly surprised to discover that the rental market there is even stronger than I first anticipated.
Portugal is safe, low cost, tax-friendly, offers good healthcare, and is just bursting with investment opportunities. It's why I've bought two properties there and why I'm strongly considering another.
Get Your Free Real Estate Report Now
Sign up for our free daily Postcard e-letter and get a valuable free report on the The 5 Best Places to Buy Real Estate In 2023.
Related Articles
Top 10 Things to Do in Portugal
Six-Figure Gains on Portugal's Algarve