Glynn A. Says:
I can't afford long-term assisted living in the U.S., but my husband has dementia so we need a place that has affordable facilities.
We're interested in Costa Rica, because we think the transition to that country would be the smoothest at our ages. Can you offer any advice?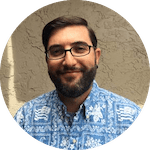 IL Latin America Correspondent Jason Holland Says:
Hi Glynn,
As North Americans we're highly accustomed to assisted living facilities for the elderly, but in Costa Rica the concept is still very new. Most elderly in Costa Rica who are unable to live independently, live with family members and receive the care they need.
If that care includes the necessity for medical attention, it's much more common in Costa Rica to find families hiring nurses or doctors to make home visits, for example, rather than seeking a facility where their loved one would go and live.
However, with the steady influx of expats, tourists, and foreign influence, some assisted living facilities have popped in Costa Rica, in and around the capital of San José in the Central Valley.
It's important to note the facilities themselves and the care available could be very different from a traditional assisted living facility you would be accustomed to finding back home. Whether or not something available suits your needs is a very individualized and personal decision.
Below are some brief descriptions of some of the most well-known facilities available in Costa Rica today, along with their websites where you can find more information.
We at International Living are not able to make recommendations for specific facilities, because again, what you may be looking for could be very different from the next person, but we can at least point you in the right direction to find more information.
Verdeza
This is probably the most high-end retirement community that exists in Costa Rica—maybe even in all of Central America—and it opened its doors in 2013. It describes itself as a "continuing care retirement community for seniors," and residents live in individual apartments they furnish themselves (there are 61 units).
Located in the upscale neighborhood of Escazú just outside San José, this is likely the facility you'll find most closely matches North American expectations for assisted living.
The facility includes communal areas for dining and social activities and features a special floor for patients with dementia and Alzheimer's. All residents have access to 24-hour security and nursing care.
Rates vary regarding size of apartments, level of care the resident requires, and whether the stay is permanent a short-term stay. It is necessary to contact the facility for a quote.
Tel. +506 4031-0787; email: [email protected]; website: www.verdeza.com.
Villa Alegría
Located in the Central Valley in Coyol de Alajuela, this small assisted living facility has been in business for 30 years and features just seven bedrooms (three private and four shared). On their website they say their focus is "creating a family-oriented environment, providing nursing, medical and rehabilitative care using a respectful and loving approach."
There are social activities, while a host of services help residents recuperate from short-term illnesses or live as independently as possible. Costs start at $2,500 per month for a private room and $2,000 per month for a shared room and include three daily meals, medical care, and 24-hour nursing, as well as physical therapy where needed.
Minimum age: 65. Tel. +506 2433-8590.
Carlos María Ulloa Nursing Home
The non-profit Carlos María Ulloa Home has more than 130 years of experience in comprehensive care for the elderly. It provides services in a respectful family environment, promoting a better quality of life.
The home, reminiscent of the old convent style of the 1800s, offers a library, occupational therapy, recreational activities, workshops, and beautiful gardens. The minimum age for admittance is 65. Quotes and room availability must be requested.
P.O. Box 1744-1000, San José; tel. +506 2521-5340, ext. 100 or 153; email: [email protected]; website: www.hcmu.org.
José Pujol Marti Retirement Residence
Sponsored by the Spanish Cultural Association, the José Pujol Retirement Community is popular among Spanish expats, although there are English-speaking residents.
Located in La Ribera de Belen, Heredia, residences are unfurnished and affordable. Monthly prices cover rent, all meals, housekeeping, laundry, basic utilities, and access to the Spanish Country Club. Additional services include a fitness center, organized activities, and occasional outings.
Most enter the community as independent retirees, but if skilled nursing care becomes necessary, residents may take advantage of the onsite nurse or hire full-time nursing care.
Capacity: 26 apartments. Minimum age: 65. Contact for current pricing.
Tel. +506 2239-0295; email: [email protected]; website: www.residenciaJosepujol.com.
Get Your Free Costa Rica Report Here:
Learn more about Costa Rica and other countries in our daily postcard e-letter. Simply enter your email address below and we'll send you a FREE REPORT – Costa Rica: The Land of Pura Vida
This special guide covers real estate, retirement and more in Costa Rica and is yours free when you sign up for our IL postcards below.
Related Articles
Guide to Retirement in Costa Rica
An Overview of Traditions and Culture in Costa Rica
Popular Articles You May Also Like