My wife and I have a pension of $1,400 and some savings. We are looking to retire in cooler highlands but also want to be within a couple hours away by bus to a nice beach area. Wish to rent not buy a house (with a garden) close to a mid size town. No kids. Also I am an English teacher – can I find work in an University or other – over the age of 65 in Ecuador?
Suzan Haskins – Ecuador Correspondent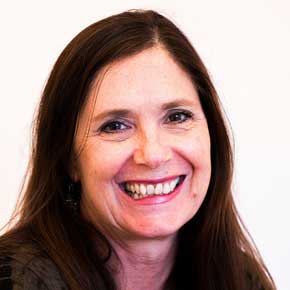 Hi John,
If you want to live in the highlands and find work, you'll probably want to be in Quito or Cuenca. You'll be about 5 hours from the beach in Cuenca, a bit more in Quito. If you choose Quito, you might want to look at the outlying valley communities of Cumbaya or Tumbaco. That's where the major universities and bilingual schools are. I'd suggest you Google these and then go to their individual websites to see if they have any openings. I don't know if they have age limits or requirements. Be aware that salaries will not be in line with North American salaries. The other thing you might do is offer your services as a private tutor to students or executives. Best of luck to you!
The weather in Ecuador is fabulous. However, I say that as someone from the midwestern US who is used to icy cold winters. Some people who live in the highlands of Ecuador find it too cold. Loja will be warmer than Cuenca, though, so that may be a better fit for you. Rents will be lower in Loja, too, and there is a university there that hires the occasional English-speaking teacher.
The people of Ecuador are warm and welcoming and the cost of living here is low, that's true. I'd suggest that before you make any decision, you come take a look to be sure you will be happy here.
Get Your Free Ecuador Report Here:
Learn more about Ecuador and other countries in our daily postcard e-letter. Simply enter your email address below and we'll send you a FREE REPORT - Ecuador: Live Well on Your Social Security.
This special guide covers real estate, retirement and more in Ecuador and is yours free when you sign up for our postcards below.
Related Articles
Everything you Need to Know About Retiring in Ecuador
Upcoming Conferences
Live Better, Spend Less, Retire Sooner
IL's Retire Overseas Bootcamp
October 21-23, 2022 in Atlanta, GA

In safe, warm, welcoming communities abroad, as little as $1,700 a month can bankroll a good life... this fall, our experts will show you where—and how.
Early Bird DISCOUNT—Save $100 When You Register by Sep. 29
Details Here IL's Retire Overseas Bootcamp
---
Registration Now Open for the Best of Europe Private Screening

In the Right Spots in Europe, You Can Retire in Style—in an Historic, Sun-Drenched Locale—for as Little as $2,300 a Month or Less—Especially Now With the Dollar and Euro at Parity for the First Time in Two Decades.
And We'll Show You How, October 1-2, During the Special All-Online Best of Europe Private Screening.
---
The Income Revolution Forum
What if You Had the Freedom to Enjoy the Good Life Anywhere in the World You Wanted to Be...and Get Paid While You're There?
We'll show you how—with hands-on guidance—you could beat inflation...secure your retirement...ditch your commute...and turn a skill you already have into a portable side income of $300, $600, even $3,000 or more a month.