Forget Paris, the French want to move to rural France for peace, fresh air, and la France profonde.
At least according to one survey. An overwhelming 81% of respondents said they preferred the countryside, which they associate with a higher quality of life, calm, nature surroundings, less pollution, and a lower cost of living.
Only 19% of respondents said they aspired to live a fully urban lifestyle.
Surprisingly, young people were the most enthusiastic about taking up life in the countryside.
So why don't they?
Well, it's for the same reason you find fewer and fewer people occupying the plains of northern Germany, the hills of the Spain-Portugal border region, and on the islands of Greece. There's a steady flow of people leaving the countryside to move to prosperous cities in search of employment.
And in their wake they're leaving behind some incredible historic real estate.
In some rural villages, there has been such a drop in demand for homes that sellers are removing their best architectural features and selling them abroad.
More are listing homes at stunningly low prices…
Here's a three-bedroom house on the market right now for €89,900 ($105,455) in the Nouvelle-Aquitaine region of western France. It has some great features, including a large stone fireplace, enclosed garden, and exposed wooden beams.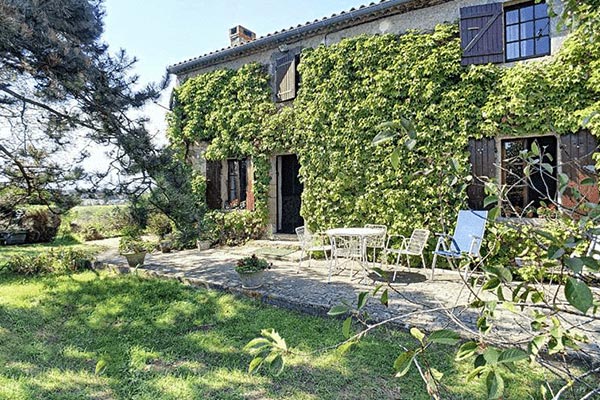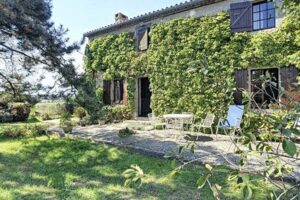 Perhaps more than any other country in Europe, the rural depopulation trend has had a significant impact on the French countryside.
France is about 1.5 times bigger than Germany but with a population 20% smaller.
In effect, it has a larger rural area with less people to populate it. And as more and more people relocate to cities, more houses are being added to the market—often at bargain prices.
The thing to remember is rural properties don't always have to be "rural." There are still many smaller towns in France where you can experience that quintessential French way of life—excellent food, a lively art scene, and buzzing cafés—while snagging a house at a bargain price.
Take this four-bedroom house I found in the town of Montmorillon, listed for €88,000 ($103,102).
It's close to bars, restaurants, supermarkets, a weekly market, a train station, hospital, cinema, and swimming pool.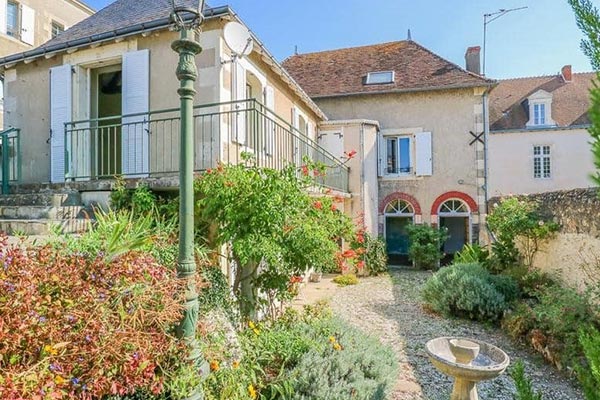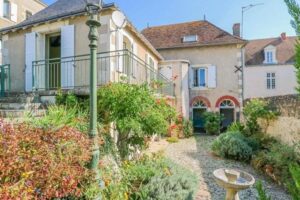 Montmorillon is known as the "City of Writing and Book Professions," and has its own book fair and writing festival. Sitting on the River Gartempe, it's a town of Gothic bridges, old houses, and ancient monuments.
You'll find the 12th-century Octagon and Notre-Dame church with its Sainte-Catherine crypt which contains magnificent frescoes. Brouard, the town's medieval district, is where you'll find the bookshops and craft workshops.
It's a place that would suit someone seeking an outdoor lifestyle, with lots of walking, cycling, and fishing opportunities.
My advice, if you're serious about a rural French home, is to check if the local town or village has a bank. If there's one still open, then there's probably also some economic activity. If there's not, there's probably a reason for that.
I'd also suggest seeing what a slightly larger budget can get you. In terms of bang for your buck, even within the €100,000 to €150,000 ($117,000 to $176,000) range you can find some incredible properties.
I'm going to leave you with this listing I came across in Rancon, in Nouvelle-Aquitaine. At €149,800 ($175,576) it's the closest thing you can find to a castle in this price range.
It comes with six bedrooms, a unique spiral staircase, a renovated kitchen, cellar, garden…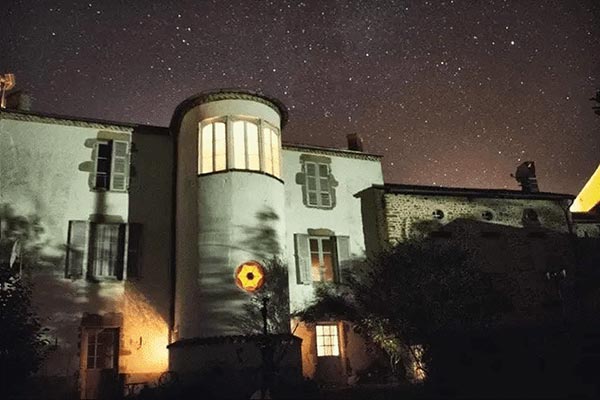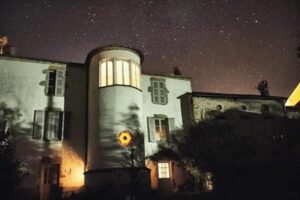 The typical French mortgage allows a buyer to borrow between 70% to 80% LTV.
So, for instance, it's possible you can borrow 80% for 15 years, fixed at a rate of 1.7%.
For the Rancon property, that amounts to just €754.74 a month.
So, let the French have the cities. These bargains are for us…
Get Your Free Real Estate Report Now
Sign up for our free daily Postcard e-letter and get a valuable free report on the The 5 Best Places to Buy Real Estate In 2023.
Related Articles
The 10 Best Places to Invest in Real Estate
How COVID-19 Has Become A Trend Accelerator
The Pandemic That Changed Real Estate Forever