My wife, Mary, and I arrived in Quito, Ecuador on February 15, 2015 and have never looked back. We selected Quito after spending a year looking at 13 different countries and eventually settling on Ecuador.
So many reasons attracted us to Quito, Ecuador. We are at about 9,000 feet and the weather hardly varies from between 68 F and 72 F year-round, with no snow or extreme heat nor humidity. The people are very welcoming and friendly and they treat senior citizens as special people with lots of benefits. Half price on all airline tickets is but one example.
Being in a larger city, transportation is replete with buses, taxis, chartered cars, and a new subway about to open. Taxis are inexpensive, an average of $2 to $3 almost any place we need to travel. (Notice I said "$2 to $3," Ecuador's currency is the U.S. dollar so we did not have to learn new currency rates.) Due to the nature of a compact city and lots of transportation options, we do not own a car, which makes that aspect of life a lot simpler. The nearby airport is the newest international airport in South America, so we can get any place we want to travel (with that 50% discount on air tickets).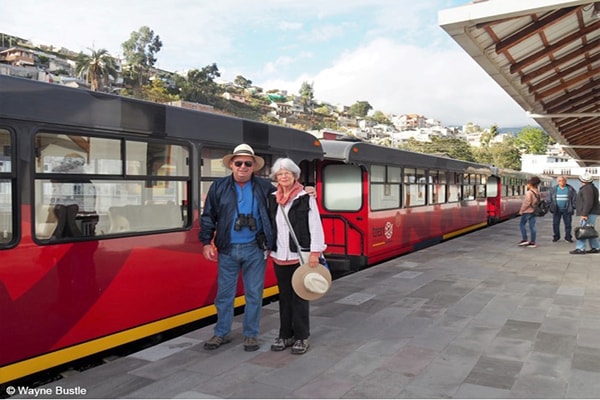 Our network of friends come from all over the world. We recently had a party at our home and our guest list included many gringos from North America and many Ecuadorians; but also, countries such as the Netherlands, Sweden, England, Israel, Trinidad and Tobago, Ireland, Egypt, Argentina, Colombia, El Salvador, and France. It makes for an invigorating lifestyle as so many cultures come together—the conversation is never boring.
Life is simple and pleasant. People still greet you on the street. In restaurants, when people walk past your table, they wish you a pleasant meal. If you look in distress, people will stop to assist you should you need help. When I think back on my own life, the Ecuadorian lifestyle reminds me of the simple life of the 1950s when I grew up.
We have access to some of the best healthcare in South America and at about 25% the cost of what we experienced in the U.S. We have not experienced any medical needs that have not been met well here in Ecuador. Dentistry is among the best in the world. In fact, the country as a whole is known for its dentistry tourism. People from around the world come here for dental procedures.
And then there is the country itself. Beautiful beaches, cloud forests, the Amazon rainforest, the Galapagos Islands, and so much more. The country is so diverse that in our four years here we have yet to see it all—and it is only the size of the state of Nevada in the U.S. We have taken houseboats into the Amazon, canoes into the Amazon interior, hiked in the cloud forests, and swam with the Piranha fish. We have wandered beaches, broad and beautiful, and taken boats out whale watching.
I could go on and on about what awaits you in this small country but it really is best for you to come to see for yourself.
Get Your Free Ecuador Report Here:
Learn more about Ecuador and other countries in our daily postcard e-letter. Simply enter your email address below and we'll send you a FREE REPORT - Ecuador: Live Well on Your Social Security.
This special guide covers real estate, retirement and more in Ecuador and is yours free when you sign up for our postcards below.
Related Articles
Cotacachi, Ecuador: A Small Town With An International Flair
Is It Safe To Live In Cotacachi?
Upcoming Conferences
The Only 2023 Fast Track Costa Rica Conference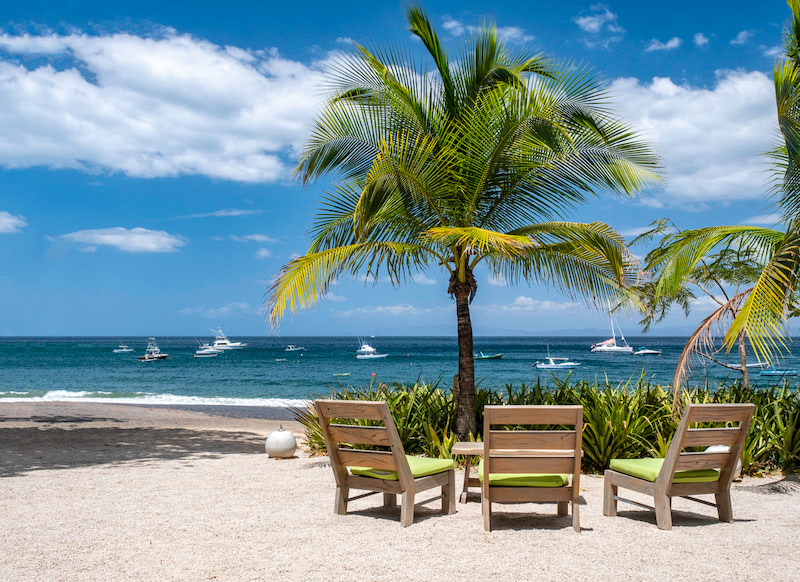 If your dream retirement involves stunning beaches… lush green mountains… a perfect year-round climate… first-rate healthcare… incredible value for money (a couple can live well on $2,109 a month—including rent!)...
Join our Costa Rica experts and expats in June and discover true Pura Vida.
REGISTER NOW, SEATS LIMITED: EARLY BIRD DISCOUNT HERE
---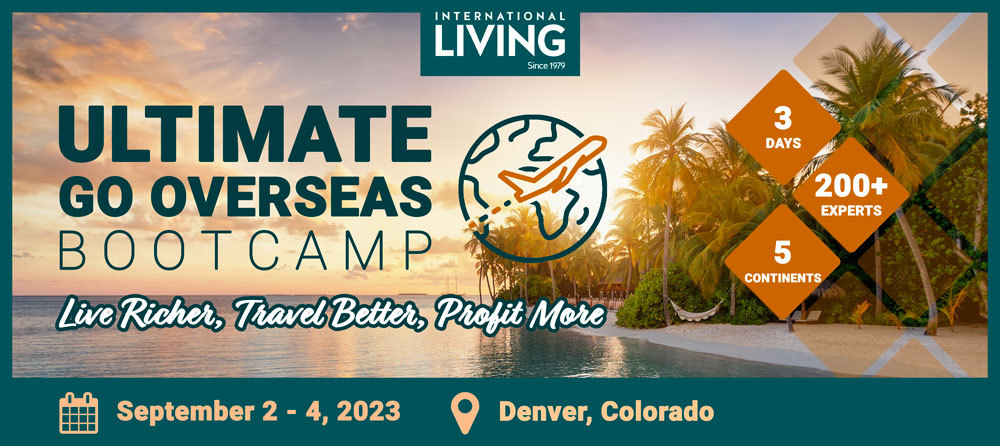 Most Popular Products