Scouting trips are an important part of what I do.
Boots on the ground is the single best way to identify true opportunity in overseas real estate. That's why my team and I spend millions of dollars on travel and research. It's why I continue to budget generously for scouting trips.
Without putting boots on the ground, I miss the inside scoop on what's really going on in locations right across my real estate beat.
However, this summer is one I'm calling "the summer of zero scouting" in Ireland.
To put it frankly, I don't want to waste my time.
The real estate market here has gotten so red hot, that it's just become silly. Homes in the big cities like Dublin and Cork—already crazy expensive—are going for between 30% and 60% above asking price.
Even homes in Ireland's scenic spots have doubled in price since pre-Covid.
Brokers want only cash buyers…they want bids before they'll give you a viewing.
No thank you. For me, as a real estate investor, this is a market that I don't want to be playing in right now.
I'm moving on…
By the time you read this, I'll have packed up my base in Ireland and headed back to Portugal where're I'll be checking in on things in the Algarve before heading back to my other European base on the country's Silver Coast.
It's just the beginning of a months-long trip that is going to take me from Portugal…to Spain…to Mexico…to Panama…and back to my Mexico base in Cabo for the winter.
As we move towards the last quarter of 2021, there is a lot to look forward to with more travel than ever before for both me and my team…you'll find a detailed run down of where we're all going and what we'll be looking for here.
The Countdown is on to "Mission Italy"
"Mission Italy" is a-go.
Flights are booked, itineraries are being planned, hire cars are being organized…one of my team members is getting ready to hit the ground in Italy later this month. And I've got plenty I want him to check out.
Revisit the opportunities I found in Florence, Rome, and Venice the last time I visited in 2019…the chance to own apartments that could throw off double-digit yields by renting to tourists. Tourism will bounce back in blue chip locales…in fact, it's just beginning. Venice will still be Venice. Rome won't lose its appeal. But right now, due to the crisis, we have a chance to buy money-making rentals in cities like Rome for as much as 30% less.
Find stunning historic boltholes…bargain pocket-money escapes in Italy's captivating medieval hilltowns.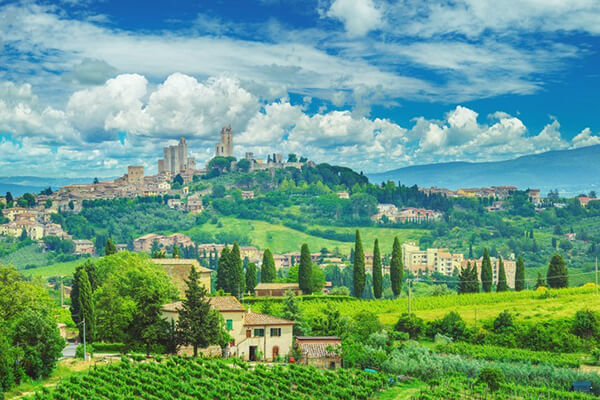 I've also asked him to check out some of the €1 (yep, that's one euro) homes, in person. My guy plans to visit the small medieval village of Pratola Peligna in Abruzzo, where a number of these €1 homes are currently available.
Italy has been selling these €1 homes for years in an effort to re-energize depopulated hill towns. These are often historic, beautiful towns in stunning places, but there's no work for the young. And they tended to be in the south of the country.
Last June I wrote: "The "free house" trend will now move northward…"
And I was right.
As I told you earlier this week, a town in the Lazio province, just 90 minutes from the capital of Rome, has started selling homes in their village for a euro.
But are these €1 really a good deal? I shared my thoughts on that with you this week…read them here.
Puerto Vallarta's Hot New Neighborhood
As I said at the outset, boots-on-the-ground scouting is the best way for my team and I to find the best deals, the deals no one else knows about.
And it also helps us to get ahead of the curve when it comes to up-and-coming locations.
Over the past couple of weeks you'll have read about what my scout Jason Holland uncovered when he visited the popular beach resort town of Puerto Vallarta on Mexico's Pacific Coast (if you missed any of his dispatches, you'll find there here in the archives).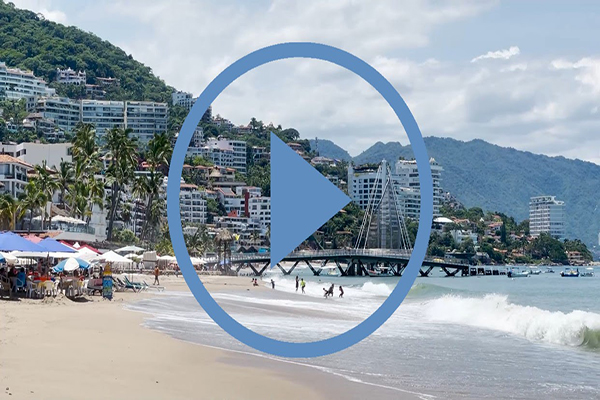 I've been visiting Puerto Vallarta since 2005 and was last there in March of this year. That's when I discovered a neighborhood in the early stages of gentrification. Puerto Vallarta's Centro area has flown under the radar but is rapidly changing and developing thanks to its location next door—and a few minutes walk—to the hugely popular, Zona Romantica.
Even though I was in Centro just a few months ago, I wanted Jason to check in and see if things had changed there in the intervening months (you can read his thoughts on this up-and-coming neighborhood here).
The reason I wanted an on-the-ground update was because of an incredible members-only deal that I brought to members of my Real Estate Trend Alert group this past week. They had the chance to own two-bedroom, ocean-view luxury condos just a 15-minute walk from Centro. And to sweeten this deal even more, these condos came with a RETA-only discount of just under $65,000.
Similar condos close by are priced at $400,000…$500,000…$600,000…or more.
RETA deals like this come and go…fast! When those Puerto Vallarta condos launched on Thursday, all of them were reserved within hours. The only way not to miss out on future opportunities like this, is to lock in your RETA membership today. That way you'll be ready to act when the right deal for you comes along.
Get Your Free Real Estate Report Now
Sign up for our free daily Postcard e-letter and get a valuable free report on the The 5 Best Places to Buy Real Estate In 2023.
Related Articles
Where is Italy on a Map of the World?