This week, I'm packing up and hitting the road again. The last couple of months in Ireland have been incredible.
I've hiked cliffs along the Wild Atlantic Way…traversed lush and dramatic islands…spent sunny days catching up with friends and family…and played some of the best golf the world has to offer…
But I miss the road. The sound of a Boeing 737 touching down on tarmac. The mystery of not knowing what lies around the next bend. And the perpetual search for the best lifestyle opportunities the world has to offer.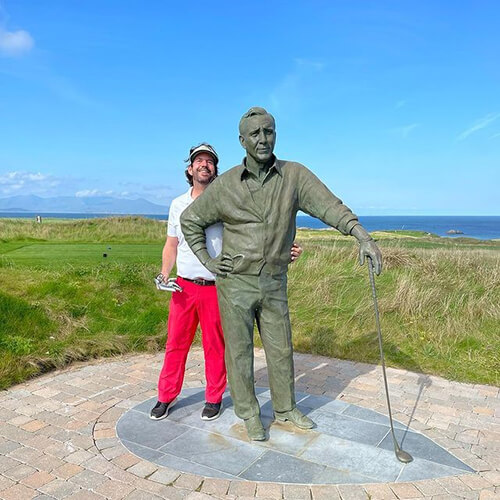 My first stop will be Portugal's Algarve, Faro to be exact. Despite close proximity to the region's main international airport, development skipped by here. Instead, it moved west along the coast, towards Vilamoura, Albufeira, and Lagos. In more recent years, it moved east of Faro, towards Olhão and Tavira.
Faro was left behind with visitors just passing through the airport on their way to somewhere else. But it's underrated. It has remained more authentically Portuguese than many of its more popular neighbors…has a stunning coastline, beautiful parks, and plenty of café-lined streets. I'll be there to scout for deals.
From there I'm heading east to Fuseta. It's another overlooked town that has charmed me. Laidback, low cost, and authentically Portuguese. It's where RETA members recently had an incredible opportunity to own front-row, ocean-view condos on one of the last remaining lots within steps of the water you'll find anywhere on the Algarve—and at half the price of a community just 100 feet away on the same stretch of coast.
Then it's onto the walled university town and the capital of the Alentejo region, Evora, to investigate the opportunities my scout Eoin Bassett found on his recent trip there. I'll be there to check it out for myself, and hunt for even more bargains as I retrace Eoin's path through the region.
Following that, I'm back at my part-time base on Portugal's Silver Coast. As you might recall, I bought my oceanfront condo there last year for €300,000 ($366,262). I moved in last April, before heading to Ireland in July.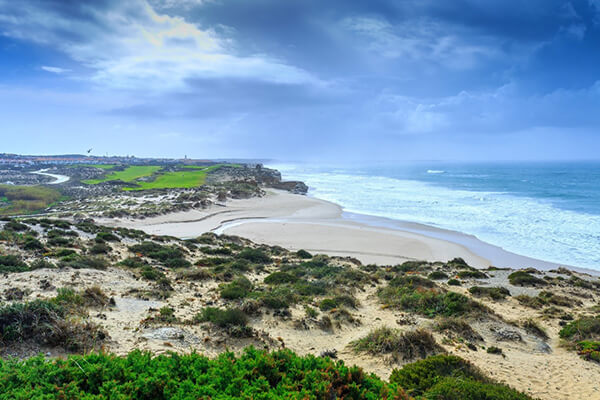 Now, two months after vacating my condo there and handing the keys to my rental manager, I have already collected over €8,000 in rental income. (My mortgage is only €607 a month).
The thing is, I didn't buy on the Silver Coast for financial profit. I bought there because it's stunning. Its beaches are pristine, there's a treasury of historic towns and fishing villages to explore, and I'm spoiled for great seafood…golf…entertainment.
Yet, the numbers don't lie. The opportunity on the Silver Coast is stronger than I first figured and so I'll be digging deeper to find deals once I get back to base.
Across the border in Spain, I have a few prospective projects in the works in the Murcia and the Costa del Sol. If they progress, I'll visit before leaving Europe for Riviera Maya on Mexico's Caribbean coast in October.
I'll be checking in on the progress of various RETA opportunities in Tulum in particular.
RETA members have done well in Tulum. In 2017, they secured condos in Tao Tulum for $208,440 that are now listed at $311,000—a $102,560 lift. A condo that was available for the RETA-only price of $166,860 is now at $239,000…a gain of $72,000.
Then there's Natal, another Tulum community where RETA members had the chance to own two-bed condos from $143,000 in October 2020. At the time of launch, I figured these would be worth $190,000 three years after delivery. That was before a new road from town to the beach which runs right past Natal, was put in. Now, that projected capital appreciation looks conservative.
But I'll also be in Tulum because I have a very big deal in the pipeline there. A new opportunity near the ancient Mayan ruins…where RETA members can lock down luxury condos starting under $200,000—with planned amenities like a rooftop infinity pool and a private shuttle and membership to my favorite beach club. This is now just a couple of months out.
This is a RETA members-only deal…so to make 100% sure you can get in on it, sign up to become a member today. (It's the best time to do it…I'm offering the best-value membership deal we have, but only until midnight tonight.)
I'll also be checking in on Playa del Carmen and the island of Cozumel. And I'll be putting boots on the ground in a place some are calling "the next Tulum."
Then, at the end of October, I'll be back in Panama, where this year RETA members have had a breathless run of maybe the best deals in our 13-year-plus history at Playa Caracol on Panama's Pacific Riviera—all thanks to what I call "the Great Bailout," which handed up discounts upward of $60,000.
RETA members who got in here are already sitting on six-figure gains. We may not get another swing at our "bailout" opportunity, but I'll continue to look for deals, both on the Pacific Riviera and in Panama City.
Finally, in early November, I'll make my way to my winter base in Cabo. I'm incredibly excited to get back. And I hope to have good news for RETA members on a new Cabo project soon…
But I'm not the only one on the hunt for opportunities over the coming months…my team are planning scouting trips, booking flights, and getting ready to put boots on the ground in Italy, Albania, and more…
As you can see, there are some very exciting opportunities coming down the track…and I don't want you to miss them. Especially the RETA members-only deals, like the Tulum deal I'm working on right now. When you're a RETA member, the scale is tipped in your favor. You're benefiting from RETA's network of insiders, our incredible group buying power, and our members-only access.
When you join RETA today, you'll ensure you never miss a research report…an on-the-ground insight from the world's best locations for real estate investing…real time discoveries from me and my team on the road…and much more.
You still have time to lock in the best-value membership deal I've ever offered…but only until midnight tonight.
Get Your Free Real Estate Report Now
Sign up for our free daily Postcard e-letter and get a valuable free report on the The 5 Best Places to Buy Real Estate In 2023.
Related Articles