My name is Nanette Witmer, and I'm your International Living Chiriqui correspondent in Panama. I'm here today to talk about internet providers, cell phone providers and cable providers, what plans they have and what the prices are like. I'm also going to talk about how we keep in touch with people outside Panama and what types of services we can use to watch TV, movies, etc.
So let's get started with internet providers. Cable Onda and Cable & Wireless are the two main companies in Panama that provide internet and WiFi, as well as cable television. If you live in a city or town, more than likely you'll be able to use these two companies. Both have plans that include internet, cable, and home phones packaged together. Cable & Wireless currently has a plan providing 600 megabytes, 173 TV stations in HD, and a home phone for only $80 a month.
If you don't need 600 megabytes, there is a plan for $55 that includes only 150 megabytes, and there are some plans that are actually lower than that. Keep in mind that as far as TV channels are concerned, you will more than likely have to get the premium plan with many, many channels in order to get five or six in English. These will often include Fox News, CNN, and a few other channels. All the rest will be in Spanish.
Can You Get U.S. Television Channels and Cable in Panama?
Rural areas or many of the highland areas do not have access to cable companies, so if you are living in an area that is not serviced by one of these two cable companies, you do still have an option to get TV service, and that's from one of the satellite companies. Two popular companies in Panama are DirecTV and Sky. Plans start at $37.50 for 74 international channels and can go as high as $100 for more channels.
Installation is simple and easy or straightforward. Those who do need a satellite service will also need to get an internet provider. Planet Telecom is one choice in the Chiriquí province. One megabyte is $85 a month, and plans go up to 5 megabytes for $159 a month. My advice is to always ask neighbors what they're using and how it is working for them in the area that you're planning to be in.
The way some of us access U.S. TV stations and current movies is by downloading free apps to our phones and casting onto our televisions by way of Chromecast with a purchased equipment for under $50. The app working as of now that we use is TeaTV, and Mobdro. These are two apps that are working really great right now. Sometimes they change, and you can always find a new one out there. 
What's the Cell Reception like in Panama?
Cell phone reception is great throughout the country. There are four companies that provide cell phone service in Panama. Cable & Wireless, Claro, Digicel, and Movistar all have phones available for purchase in their offices. If you don't use the phone that much and rarely use data, you might consider some of the prepaid plans. This is where you purchase minutes. You can buy phone cards from most grocery stores in amounts of $5, $10, and up.
Panama uses LTE data network to provide data service. I have a Movistar plan where I pay the same each month and is automatically charged to my credit card. I pay $33.63 a month, and it includes 2 gigabytes of data, unlimited calling and text. Most of the experts find it's easy to use Skype, WhatsApp Messenger, or magicJack for getting in touch with those back home. All work well with the internet speeds available.
I have a Skype phone number that I got several years ago. It runs me $35 a year to renew. It's a local number in Denver where I was before moving to Panama. I give that number out to banks in the states, investment companies, and friends, and it works just like a regular phone but rings on my cell phone and my computer in Panama where I have added the applicable app to receive those phone calls.
I also have a yearly plan for $30. It allows me to call anyone free in Canada and the United States with unlimited phone time and text. Reception is excellent and has worked out really great for me.
Is Netflix and Amazon Prime Available in Panama?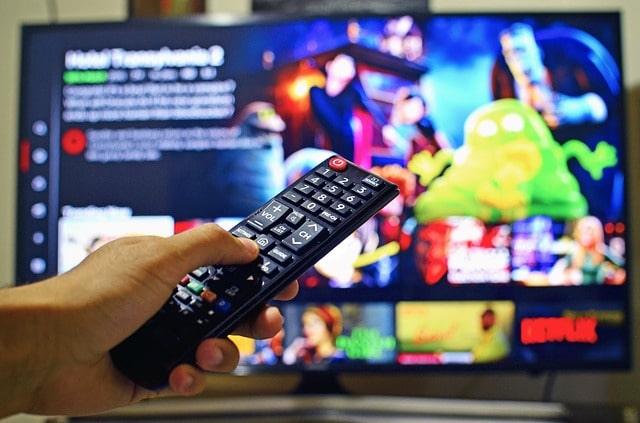 Many of us like to keep our Netflix and Amazon Prime accounts to watch TV shows and movies. You can easily do that in Panama. With Netflix, you have two choices. You can use your account to log in, and you will see Panama on Netflix's list, or you can get a VPN or virtual private network, which changes your IP address, letting them think that you are in the United States. This allows you to access your Amazon Prime and U.S. or Canadian Netflix accounts, and VPNs start around $10 a month, which is very reasonable.
The Takeaway
It all seems kind of daunting, but when you get it worked out, you'll find it's easy to watch your favorite shows, FaceTime your grandkids, and talk to loved ones back home. And it's just a small obstacle that you need to get overcome. But all services are basically available that are available in the U.S. and Canada.
Related Panama Articles
A Complete Guide to Panama Safety
Best Places to Vacation in Panama