After 458 days of being barred from the European Union, Americans are welcome in the 27 nations of the bloc again for non-essential travel, vaccinated or unvaccinated, no quarantine or COVID test required.
Other countries in the world are re-opening too, as they re-emerge from the pandemic and welcome back travelers.
Some countries, like Mexico, lifted their restrictions long ago and have been open for business for quite a while.
In any case, it looks like tourism is bouncing back in earnest worldwide. And with airlines reinstating flights, hotels and resorts reopening…this could be the perfect opportunity to get out ahead of the crowds and find your dream home.
In today's Cheap Homes Sunday, my research team have compiled a few bargain homes around the world that you can visit right now. Of course, before making any plans, be sure to check updated requirements and conditions for any place you might visit and follow any local guidelines.
La Paz, Mexico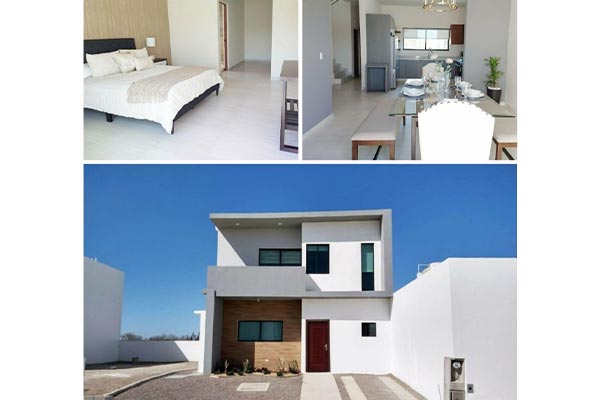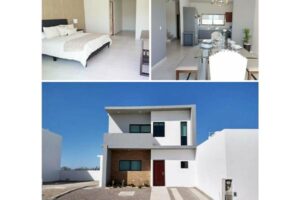 Rising out of the stark desert beauty of the Baja California peninsula and set on the azure Sea of Cortez, La Paz is a mid-sized city that, while popular with expats (especially Canadians), has escaped the notice of most tourists, who head to Los Cabos further south instead.
La Paz has plenty to recommend it and make it a worthy destination in its own right.
Rocky mountains that cascade down to the sea…resorts with championship golf courses and full-service marinas…great restaurants (especially for seafood)…and a waterfront promenade, the malecon, that is perfect for late afternoon strolls…protected areas and national parks in the extremely biodiverse Sea of Cortez (called "the world's aquarium by Jacques Cousteau)—you can even snorkel with whale sharks from October to February.
The property above is a three-bedroom house in a gated community, with shared pool and area for parties and events. It's on the edge of town—yet close to beaches and the town center.
Rome, Italy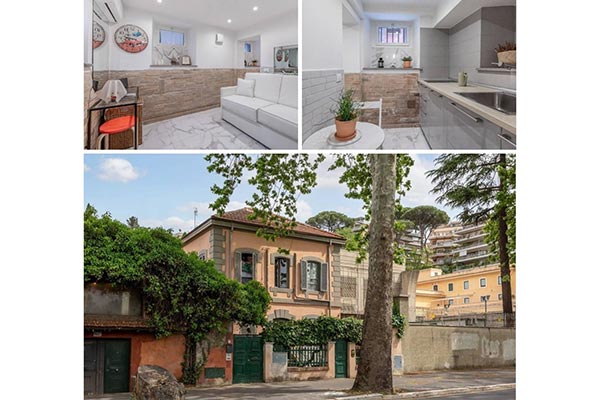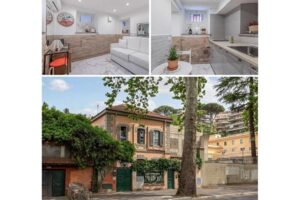 Rome is known as the Eternal City. And that's not the result of some modern-day marketing campaign. It was in the 1st century B.C. that the poet Tibullus coined the phrase Urbs Aeterna in Latin. Back then, Romans thought of their city as the absolute pinnacle of civilization…so the name stuck. Of course, it's quite appropriate as this has been a human settlement for three millennia.
But while remnants large and small from ancient times can still be found throughout Rome, often unearthed during construction projects, this is very much a vibrant modern metropolis. It's the capital and largest city in Italy; a center of business and culture. Yet, apartments and homes can be surprisingly affordable.
This completely renovated one-bedroom apartment inside a 1940s villa is in the northern part of the city. It's close to restaurants and shopping, as well as public transport that takes you straight into the center. ⁠⁠
Limousin, France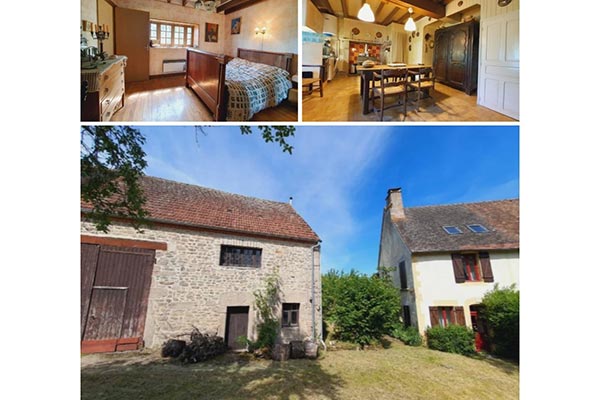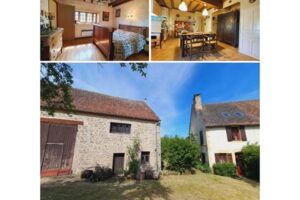 It's the classic French country home.
This two-bedroom stone house set on a 1.25-acre parcel surrounded by farmland and forest has a wine cellar for storing your Bordeaux, a large fireplace for cold nights, a garden you could plant with flowers and vegetables, and a separate barn you can use for storage, an artist studio, whatever you like. Plus, there is an attic in the main home that could be renovated into a guest apartment.
Clugnat, where the home is located, is a tiny historic village in the region of Limousin, near the geographic center of the country. The surrounding forest, farmland, and river valleys offer peace and quiet. The main agriculture product here is a local variety of cattle that is famed throughout the world. Not surprisingly, beef is well-represented in the menus of local restaurants.
Get Your Free Real Estate Report Now
Sign up for our free daily Postcard e-letter and get a valuable free report on the The 5 Best Places to Buy Real Estate In 2023.
Related Articles
Exploring the Jewel in the Crown of the French Riviera