The real estate boom is going global… In the U.S., home prices last month experienced their biggest annual increase in more than two decades…
Reuters reports that in Sydney, Australia "houses with crumbling walls, shredded ceilings, and bathrooms and kitchens stripped of fixtures are getting snapped up for millions."
And in Sweden, the booming housing market led to the ousting of the prime minister...
Here in Cork, in southwest Ireland, travel starved city dwellers are rushing to buy up homes in nearby rural towns, causing a severe supply shortage and soaring prices.
Just last summer, I wrote to RETA members about undervalued west coast real estate in Ireland. Now, some realtors won't even show me around a home unless I can prove I've got the money and am serious about buying.
Thank you, but I'll pass…
There's a hysteria in the air. But if you feel like you're missing out, you're not…
You see, I'm predicting another real estate boom is just beginning…
Where you still have the chance to buy quality, affordable real estate with high profit potential.
I'm talking about buying in specific locales overseas, that have been mostly overlooked during the current boom. But as real estate becomes overpriced and risky in the U.S., Canada, and elsewhere, these more affordable markets could be next to boom as investors seek bargains…
Act now, before the crowds, and you could stand to make a fast fortune.
That's why I've been busy organizing a special one-off event for RETA members.
With the world now emerging from the pandemic, I reached out to my boots-on-the-ground network again and together we've zoned in on five real estate markets where you can still find serious affordability and profitability.
And I'll be speaking with them all during a special event broadcast called How to Profit from the Global Real Estate Boom.
We'll be talking about the best deals for playing the boom…how to get a luxury condo from a bank for a mega $180,000 discount…the best places to buy in Portugal right now…and much more…
The Other Boom
This week, in the build-up to the event, I've been sharing some special reports as a primer.
Recently I sent out How to Profit from the Other Real Estate Boom, which details why right now is among the best times in history to consider buying a property overseas.
Inside I reveal…
8 reasons why you should buy real estate overseas, right now…
The ultimate diversification strategy most investors aren't using…
The 5 best places to buy real estate right now…
The government "stimmy check" you can use to buy real estate (folks have saved up to $64,000 with this program)…
Plus much more!
If you didn't get a copy yet. Get it here.
You Have Leverage…Use It
Recently too, I sent out my report Other People's Money: The Miracle of Leverage Can Make You Rich, revealing several ways you can finance buying a property overseas, including a little-known way to get financing with 0% interest…
For example, when buying in France you can borrow up to 80% of a property price at a rate of 0.87% (yes, this is for non-residents!)…and in Portugal, you could pay even less, borrowing 80% at just 0.5% interest.
And it's not just a way to buy cheap. Financing gives you leverage and that lets you multiply your profits many times over. For instance, in 2013 I recommended an apartment to RETA members in La Duquesa on Spain's Costa del Sol…
The price then was €95,000. Most recently, I've seen pricing of €245,000. Assuming you bought with cash, you'd be sitting on a 157% gain. Not bad at all.
But now imagine using financing instead…
Say you pay a 20% deposit (that's €19,000) and you get financing on the remaining €76,000 at 2% (that's €1,520 per year). So after seven years, you've paid in a total of just €29,640 (€19,000 plus seven times €1,520). That makes your return on money invested a whopping 726% and that's the miracle of leverage!
Add potential rental income and your return soars even higher. Plus, since you didn't invest all your €95,000 in the beginning, you'll have had more capital to invest in other stellar deals.
This strategy is particular useful in Europe right now, where financing is widely available and cheap. You can read about bank financing and other financing options in my report, right here.
It Pays to Look Around
Finally, earlier today, I shared a third report called Pocket-Money Boltholes.
Inside you'll discover what is perhaps the best evidence that the real estate markets in the U.S., Canada, Australia, and many other countries around the world are completely out of whack.
I share dream properties you can own right now for sometimes a lot less than $100k…if you know the right place to look…
For example, you could own a 1,700 square feet town home in southwest France for under $98,000…or a four-bed house in the Portuguese mountains for just less than $88k…or a condo right at the beach in Ecuador for $75,000.
It might sound too good to be true, but you can see the listings for yourself right here in my report.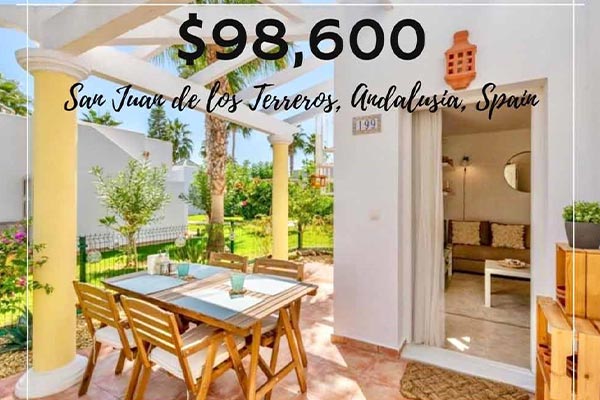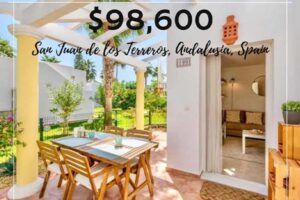 Discover where to find some of the best bargain real estate in the world, inside my report, right here.
Remember, when your beat is anywhere there is always opportunity somewhere…
And that's what we'll be drilling down into this Thursday, July 1 in my special event, How to Profit from the Global Real Estate Boom.
"Boat on the Doorstep" Caribbean Luxury
Right out of the gate in the days following the event, I'll be bringing RETA members an incredible deal I've been chasing for our group for more than 18 months.
It promises to be a showstopper. A unique, landmark marina project steps from the Caribbean and right next to a city famed for its cleanliness, safety and beauty.
It's your chance to snap up "boat on the doorstep" luxury condos…with a private Caribbean beach planned…
And all with a whopping RETA-only discount of $52,313
Our deal is about 30 minutes' drive or so from Mérida, one of the world's most relaxing and refined colonial cities. It's where you can go for concert or dinner…modern malls with everything you need…art galleries and boutiques…famed restaurants…European-style cafés and gelato spots…
Owning out on the Caribbean coast gives you the best of both worlds…city and beach…along with the option of tapping into powerful income potential.
The rental potential will be strong because there are two high seasons—snowbirds in the winter, and the Mérida elite will flock here in the summer.
It's a classic two-step play targeting income and capital appreciation.
I'll be sharing more with RETA members in the coming days…
Your Daily Dream Home
Essaouira, Marrakech, Morocco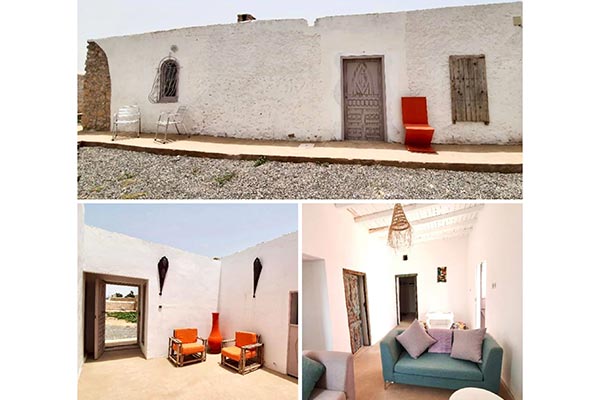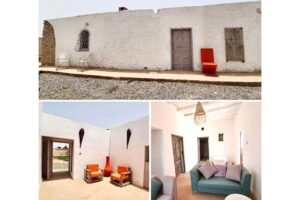 This traditional Moroccoan home may not look like much from the outside, but inside it's full of character. It has an interior patio, three bedrooms, one bathroom, a kitchen, and a living room. It's bright and airy with some beautiful tile work in the kitchen and the bathroom. It's a half drive to the coastal city of Essaouira with its famous medina and popular surfing beaches. ⁠⁠ ⁠⁠
Remember, we don't make money from any listing shared here in the Your Daily Dream Home section. We have no dog in the fight. We're just sharing cool properties we've found.
I haven't visited this property or done due diligence on it. If you're interested in the listing, you should hire an attorney and do your own due diligence.
Get Your Free Real Estate Report Now
Sign up for our free daily Postcard e-letter and get a valuable free report on the The 5 Best Places to Buy Real Estate In 2023.
Related Articles
Exploring the Jewel in the Crown of the French Riviera