Once again, the combined group-buying power of RETA members has pulled off an amazing feat.
The response to our Playa del Carmen deal was so huge that I was able to leverage the incredible show of RETA's group buying power to get access to additional heavily discounted luxury condos.
Our condos come with discounts of $50,000, and more. Plus, the prospect of gross rental yields of 15% on top of a solid annual capital appreciation of 7%.
Given our past history with the developer behind the deal, I'm not surprised demand was so strong.
SIMCA are the guys behind some of our best RETA deals in recent years. And they have a long history in the Yucatan overall and the Riviera Maya and Playa del Carmen in particular.
See for yourself what SIMCA can deliver. I shot this video in Siempre Playa on my last trip to Playa: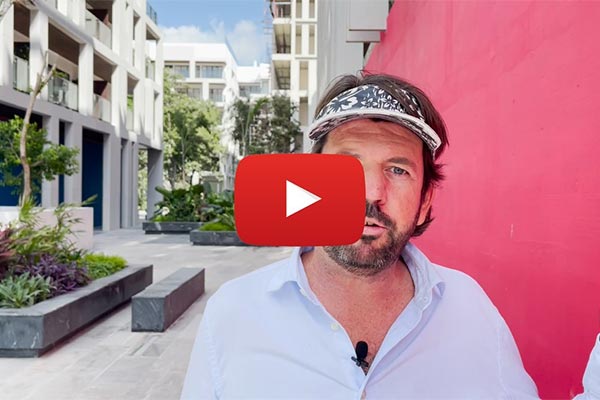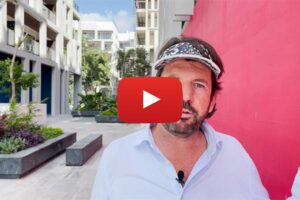 In Playa del Carmen RETA members are sitting on gains of $120,533…or a little more or a little less, depending on what units they bought.
We've also bought in a SIMCA opportunities further down the coast, in Tulum.
In May 2019, RETA members had the chance to get into Gran Tulum from $175,000. Now the entry price is $263,000 and most units are listing for $275,000 and up. That's an $88,000 paper gain and I believe there's more to come…
Also in Tulum is Natal, where RETA members had the chance to own two-bed, two-bath condos from $143,000 in October of last year. At the time of launch, I figured these will be worth $190,000 three years after delivery. Now, with a new road bringing Natal within easy reach of the beach, that estimate looks conservative.
Like I say, the reason we get a seat at the table with the likes of SIMCA is because of RETA's group buying power.
These guys don't need us to sell their best-in-class offerings. But they've done the math and they know that the boost we can give them in fast and early sales makes sense—even if it does mean handing us big discounts.
For us, this connection is invaluable. Now, when SIMCA have a new project in the works, they talk to us before anyone else…
And one upcoming project of theirs has certainly caught my attention…
It's a landmark marina community on the northern coast of the Yucatan, close to the colonial city of Merida, where SIMCA are based.
Like the Riviera Maya, Merida and the northern Yucatan is undergoing a Path of Progress of its own.
The stunning colonial city has been growing and developing economically in the last few years. It's becoming a gastronomical center—with an exploding culinary scene. On the edge of town, research universities and sucking in PhDs. More and more, it's attracting mobile families and remote working businesspeople. It's an internationalized place, with a village feel and a cosmopolitan outlook.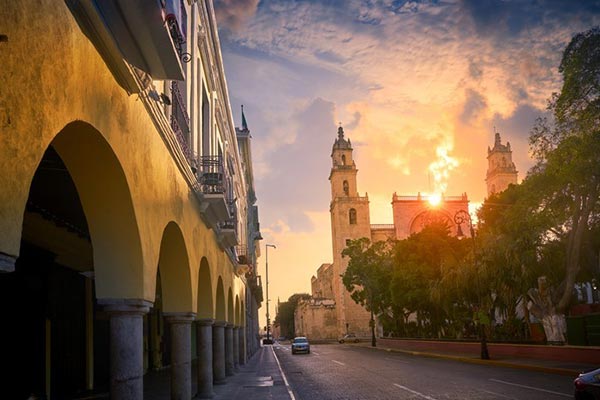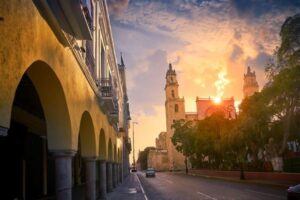 In 2020, Merida was ranked one of the safest cities in North America, above every U.S. entry and only second to Quebec City, Canada.
A wave of new boutique hotels is establishing Merida as Mexico's latest hotspot…
Its airport is second only to Cancun as the busiest airport in the south of the country. It has seen passenger numbers doubling over the past decade. And a new terminal and infrastructure improvements is further doubling existing capacity…
The government is going all in on the northern Yucatan, with huge investment in urban improvements, port upgrades, and sustainable tourism…
And we have an opportunity to ride the wave of growth…
We have a RETA exclusive steps from the Caribbean and right next to Merida, one of Latin America's most liveable cities.
It's a chance to snap up "boat on the doorstep" luxury condos in a landmark marina, with a private Caribbean beach planned…
I figure the profit potential will be huge. And because of our history with SIMCA, they're offering us enormous discounts.
This will be the kind of two-step opportunity that we love at RETA, targeting income and capital appreciation.
Your Comments and Questions
Claire says: I am in Playa Del Carmen on July 7 to 12 and I am interested in the condos. What are the HOA fees? Is financing in place? What is cost of two-bedroom unit? How much are management fees? Can I see the building while I am there? Is the building complete and are units with ocean view available?
Ronan says: Hi Claire. Right now, it's waitlist only. But I'd encourage you to get your name on the list if you haven't already.
For Singular Dream, your cost will be $3 per square meter per month for the first year. After that, the HOA will decide what the fees will be.
Developer financing is being offered by the developer exclusively for RETA members. This is a huge benefit as it's extremely difficult for foreigners to secure financing in Mexico. This type of arrangement is not offered to retail buyers—only to RETA members.
Here are the details: 50% of the price of the condo is to be paid in full by time of delivery. You can finance the remaining 50% over five years.
This means you can use leverage to further sweeten rental income because your condo will be up and running and renting during this period—and if you're in the optional rental program, your investment is hands-off from day one.
Regarding visiting, Singular is now under construction, so it's possible to visit the building and see the progress. In Siempre Playa, buyers are now moving in, so you can see the finished project.
If you've any more questions, you can get in touch with Nancy, your RETA concierge. If you're a RETA member, you'll see a link to schedule a call with her below.
Your Daily Dream Home
Ialomita Meadows, Romania
€69,000 ($81,919)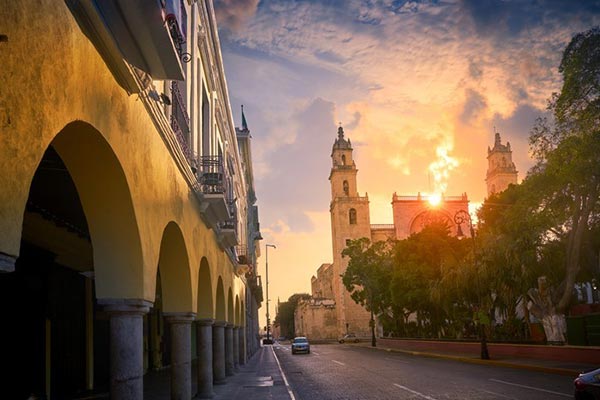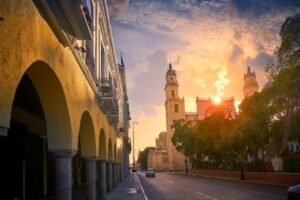 Less than an hour from the buzzing and vibrant capital of Bucharest, in a quiet village, is this one-bed, one-bath traditional home. With just over 1,200 square feet of living space, it also has a kitchen, living room, and an open attic space. Outside, the house is surrounded by fruit trees. This really is a get-away-from-it all home…yet you have a big city not too far away should you get tired of the peace and quiet.
Remember, we don't make money from any listing shared here in the Your Daily Dream Home section. We have no dog in the fight. We're just sharing cool properties we've found.
I haven't visited this property or done due diligence on it. If you're interested in the listing, you should hire an attorney and do your own due diligence.
Get Your Free Real Estate Report Now
Sign up for our free daily Postcard e-letter and get a valuable free report on the The 5 Best Places to Buy Real Estate In 2023.
Related Articles
Exploring the Jewel in the Crown of the French Riviera