A brief window of opportunity has opened up…
Playa del Carmen on the Riviera Maya is booming back after a year of travel restrictions.
And for a short time, RETA members can lock in discounts of nearly $50,000 on fully furnished luxury condos just 30 seconds walk from the beach.
This opportunity won't last long. That's why my team and I are all-hands-on-deck to bring this deal to RETA members.
Playa del Carmen is what I call an "inherently desirable destination." The weather is pretty much perfect year-round, the beaches are stunning white-sand Caribbean, and the nightlife is superb.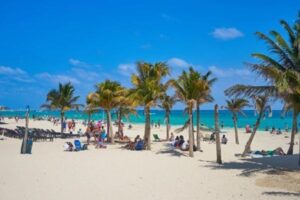 It's a city that welcomes millions of visitors each year. Europeans come in the summer months. North Americans visit over Christmas and New Year. Well-heeled Mexicans come for Easter and national holidays. You'll hear accents from all over the world, as far afield as New Zealand and Russia.
And it's not just vacationers driving demand. Playa has become a destination for business travelers as well as home to thousands of expats from all over the world. It's now a thriving city drawing in entrepreneurs and international travelers from all corners.
The rental pool is diversified, so even with a dip in numbers visiting from one destination, it still brings in plenty of eager renters from elsewhere.
On my last trip to Playa del Carmen in April of this year, it was absolutely buzzing…a good indication a coming bounce back to normal tourism numbers—and beyond.
So, I've been busy trying not to let this brief window of opportunity slip past.
The thing is, the major developers in Playa lost close to a year of travel and walk-in traffic and sales, even as they launched new projects.
That makes this is the perfect moment to play our fast, bulk-buying hand…
And I've found the ideal project…
The deal I've found is set to be one of the most prestigious addresses on the edge of Playa's "Golden Zone." It's certainly one of the best locations in town…just a block from the beach—100 meters walk. That takes around 30 seconds.
You're also just a few minutes from 5th Avenue, the "main drag" of Playa, and all the action, restaurants, and nightlife there…close to stylish cafés, your pick of beach clubs, and so much shopping—for everything from high-end fashions to traditional arts and crafts.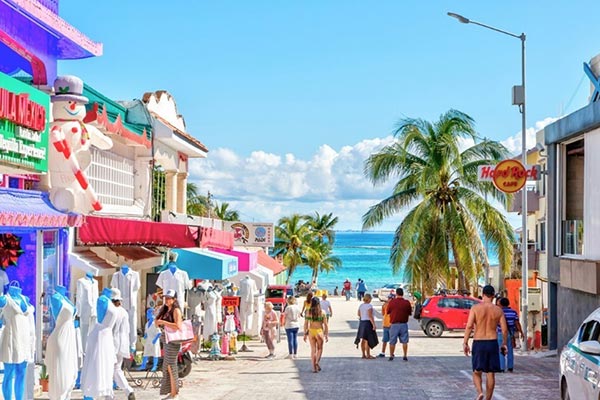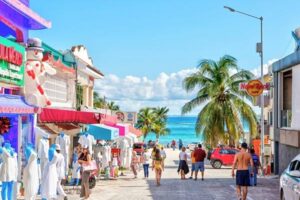 This is an unbeatable deal considering not only the landmark building and premium location but also the stellar white-glove service it offers you and your renters, including concierge, housekeeping service, fitness center, spa, restaurant, and other luxury resort amenities…fantastic for when you visit and the kind of next-level service that supercharges rental occupancy when you're not there.
And then there is the rooftop terrace…
I should probably keep this for the full report I'm sending RETA members, but I can't help it…here's a render from the developer giving you an idea of the incredible amenities: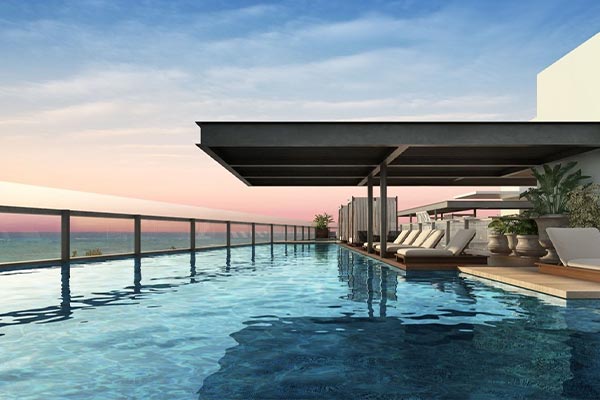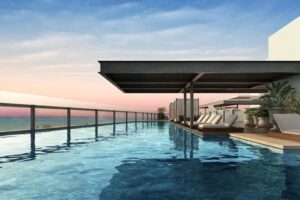 Our deal in short:
RETA discounts from $50,000 on fully furnished condos with concierge service and an optional rental program to plug right into…
That's right…fully furnished down the last fork. You get a high-end furniture pack valued from $15,000 and up depending on the condo type you go for…
Your condo is in a stunning building just 100 meters from the beach. That's around 300 feet or a 30-second walk.
You have the option of exclusive and attractive developer financing.
Your amenities include rooftop infinity pools with Caribbean views, a sky bar, a spa, a fitness center…and wait until you see the lush courtyard lobby…
The condos are in an architecturally stunning building. These guys have won awards for their work and when you see it you'll know why. (Construction is well advanced, delivery is slated for less than a year from now.)
You get boutique hotel style service, I'm talking 24/7 concierge as well as housekeeping, room service, and more…
I figure an annual gross yield of 15% is reasonable to expect once things are established.
Thanks to our RETA-only discount, when you lock down one of these condos you'll be up $50,000 or more from the get-go. And I expect further capital appreciation of 7% annually.
The developer we're dealing with has a spectacular track record. RETA members are already sitting on gains of over $120,000 from previous deals we've done with the developer and his group and many are in fact in the process of taking delivery of stunning finishing condos in Siempre Playa, another of the developer's stunning buildings in town.
A few more details:
Every condo is completely turnkey…(I know I'm repeating myself but it's worth $15,000 plus! Not only saving you money but headaches of furnishing your condo. (That's on top of our killer RETA-only discount of $50,000 or more.)
Every condo is entitled to join the on-site rental management program…
Construction is well advanced and delivery is slated for April 2022—less than a year from now.
Bottomline, your investment can be completely hands-off and hassle-free when you're not enjoying it…and you could be enjoying it soon…
This is the classic two-step opportunity that I love…
First, we are up from the get-go. We are buying at an incredible discount…$50,000 under retail price….and on top of this get in gains I expect strong capital appreciation.
On delivery we can plug straight into that white-hot Playa rental market. And, like I say, I think Playa is going to bounce back stronger than ever…
RETA members get my full report very soon….
The World is Catching on to Our Uruguay Opportunity
As you know, one of the best and most important strategies I use to find the best real estate deals is to follow a Path of Progress.
A Path of Progress event is any kind of development that strengthens the prospect of capital appreciation in a town, region, or country. For instance, new infrastructure can cause a snowball effect, bringing investment…tourism…and economic growth. All of which drive real estate values higher.
Identifying a profitable Path of Progress takes time, money, and resources. My team and I spend over $1 million each year on travel and research. But the reward for being one step ahead of the rest is big fat profits.
In the April issue of RETA, I wrote to you about a Path of Progress event on Uruguay's Atlantic coast that's set to turn a once quiet coastal area with some of the best beaches in the country, fringed by nature reserves and lagoons, into a favorite vacation destination of South America's elite and the international jet-set.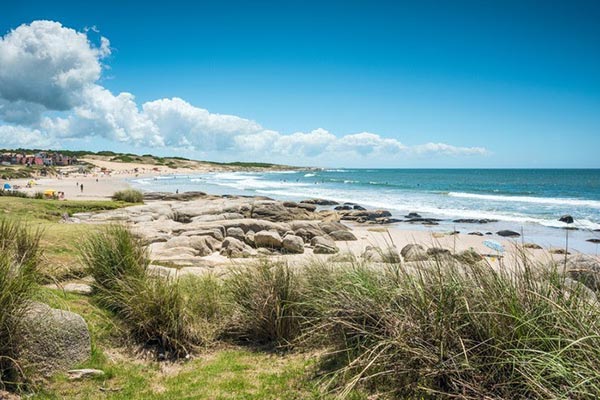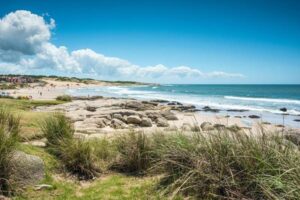 Now, the mainstream media are catching on…
Just this week, the New York Times wrote about a surge of European and American globe-trotters buying second homes here. And to hand it to them, they've got it pretty spot on:
"For buyers from abroad, this country has a lot of benefits relative to the rest of the region. The rules of the game don't change here, no matter who's in government, and this predictability is attractive. It's also safe."
"Most importantly, there are vast beaches, open skies, and no reminders of the stresses of modern life."
However, by focusing on the town of José Ignacio, the Times has missed the bigger picture.
As I said in the issue, what's happening along Uruguay's coast is a natural extension of the Path of Progress that started many decades ago in Punta del Este, Latin America's premier jet-set destination…a haven of celebrities, the super-wealthy, movers and shakers, models, royalty, and the like.
As Punta got more crowded, the jet-set started to look east for more privacy and exclusivity. At first they decamped to La Barra, transforming it into a chic getaway. But as La Barra became busier, they looked east again, this time to José Ignacio.
Today, José Ignacio is likened to the Hamptons—where the super-rich mingle with locals on the beach, shabby chic is the style of the day, and the emphasis is on farm to table food, late lunches, and even later parties.
Nice homes in José Ignacio cost millions of dollars. And, for a half-acre lot with an ocean view, you're looking at $250,000. For savvy investors, the opportunity there has long passed. And the smart money is now looking at the next stop along the Path of Progress…
Rocha, known for tiny beach towns and sleepy fishing villages, is in the midst of a similar transformation as José Ignacio, which I've been tracking since 2007. A major event in this Path of Progress was the completion, in 2015, of a bridge over Laguna Garzón, which made access into Rocha from Jose Ignacio quicker and easier for locals and tourists.
The elite have turned their eyes on this under-the-radar region because it has many of the same qualities of their better-known neighbors, including beautiful unspoiled beaches, but is more low-key.
And best off, it's a place where you can still find incredible deals…including our recent RETA opportunity…a chance to lock down lots with ocean views at a killer price starting from just $579 per month, interest free.
It's an opportunity to double our money by getting in the ground-floor and watching as development rolls in and pushes real estate prices up…
RETA members can get the full lowdown on our opportunity, in their in their April issue.
One Last Chance…
Speaking of windows of opportunity…here's another one you shouldn't miss.
I recently brought readers the best-value Real Estate Trend Alert membership I've ever put forward.
It was an opportunity to slash the cost of your RETA membership and guarantee your insider status—whether you're already a member or you're just coming on board.
It officially ended on Friday. But I've asked my publisher to extend it to Your Overseas Dream Home readers for just one more day.
That means you have until midnight to lock in your membership—never missing out on a RETA deal—at the best possible price available.
Give it a try. And if, within that 30-day period, you decide it isn't for you after all, just let us know and we won't charge you a dime.
All the details are right here.
Your Daily Dream Home
Granada, Andalusia, Spain
€89,950 ($109,472)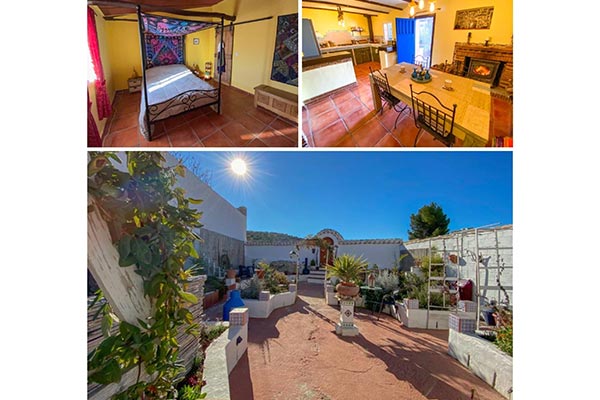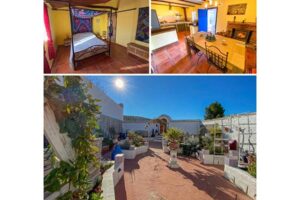 This two-bed, semi-detached home in the village of Valenzuela has a distinctly Moorish charm. It's spacious, south-facing patio has elaborate landscaping and a covered outdoor dining area. It's just five minutes from the town of Santa Cruz del comercio with shops, bars, and restaurants. And just 35 minutes drive from Granada city and airport. At nearby Lake Bermejales, you can enjoy watersports, walking trails, mountain biking and horse riding. And you're also just over an hour away from the Sierra Nevada ski resort and the beaches of the Costa Tropical and Costa del sol.
Remember, we don't make money from any listing shared here in the Your Daily Dream Home section. We have no dog in the fight. We're just sharing cool properties we've found.
I haven't visited this property or done due diligence on it. If you're interested in the listing, you should hire an attorney and do your own due diligence.
Get Your Free Real Estate Report Now
Sign up for our free daily Postcard e-letter and get a valuable free report on the The 5 Best Places to Buy Real Estate In 2023.
Related Articles
The Only Way to Get the Next RETA Deal
VIDEO: Millions in Savings in 2021