For the past year, I've been telling you about a truly unique buying moment…
An unprecedented opportunity to get the best real estate deals and huge discounts in the hottest locations around the world…
Now, for the next 48 hours only, I'm opening up a rare opportunity for you to get in on the action.
How has 2021 been such a stellar year?
As I explain in this video, a raft of factors have come together to create an unprecedented buying moment…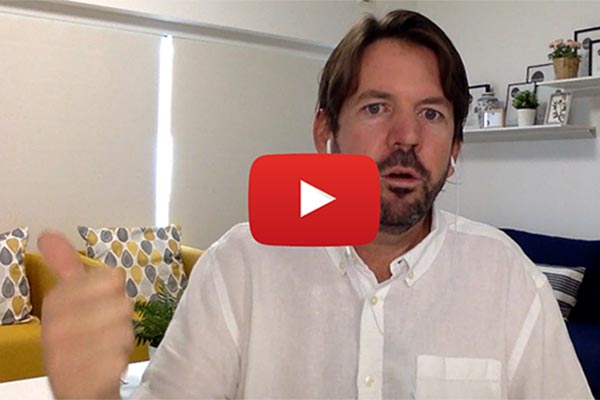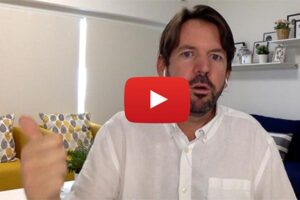 In short, we're in the midst of a historic buying moment. Around the world real estate markets are in a frenzy, yet uncertainty is everywhere. This is when it pays big time to be laser-focused, calm, and steady.
Thanks to our group's deep roots, insider connections, and network we are getting incredible deals…RETA-only deals that are among the best we've had in the entire 13-year history of our group. With travel restricted in many places, buyers have been thin on the ground. Amid the uncertainty, anxious developers are even more willing to meet our RETA requirements. We've leveraged all this into killer deals…and we've done it with our group buying power.
It's been a remarkable run so far. And we're only set to continue…
The volume of opportunities I have in the pipeline today is greater than it's ever been.
To be in line to act on our RETA deals along with our growing group, you just need to be a member in good standing. And today, I'm opening up a rare chance for you to lock in Lifetime membership for the best value I've ever offered.
Last time I opened up this offer, it was followed by a wave of unmissable deals. Even in this current crisis, it's shaping up to be the best year yet in our 13-year history….
We locked in killer RETA-only discounts of $45,666 in the colonial town of San Miguel de Allende, Mexico. Our price was incredible—from a members-only $166,300. I reckon these condos will be worth $250,000 five years after delivery. I figure on rental income of $24,000 a year after…and we had exclusive developer financing…
In January, we had a RETA-only deal in the super high-end community of Corasol in Playa del Carmen. If any non-RETA member wants to own anywhere in Corasol, they'll find one-bed condos listing for $327,665. Two-bed condos in the same project start at $427,444. Our RETA-only price in Corasol was from just $192,800 for a stunning two-bed condo of nearly 1,100 square feet. I conservatively figure these condos will be worth $300,000 three years after delivery. Plus, thanks to year-round rental pool in Playa, I reckon you can gross annual rental yields of $24,000—a gross yield of 12.44%.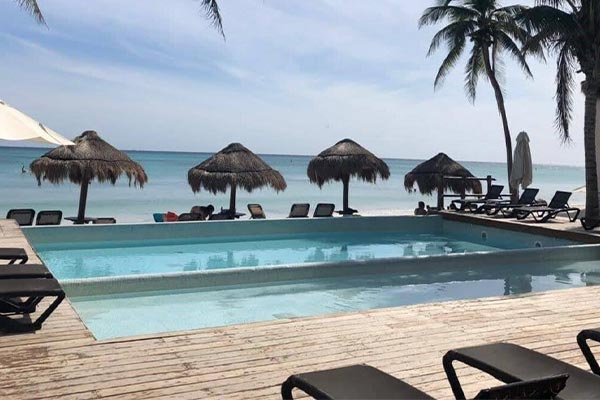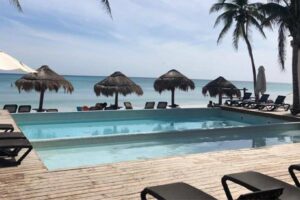 Thanks to an incredible tax incentive, RETA members locked in savings of over $60,000 at Playa Caracol, a master-planned development on the nicest beach close to Panama City. Our most recent pricing was from just $144,200. The condos are completely turnkey, fully furnished and outfitted to the tune of $17,000, for which RETA members won't pay a dime.I predict that within five years of delivery, the condo we could buy from $144,200 could sell for $263,000. And gross up to $37,230 per year in rental income.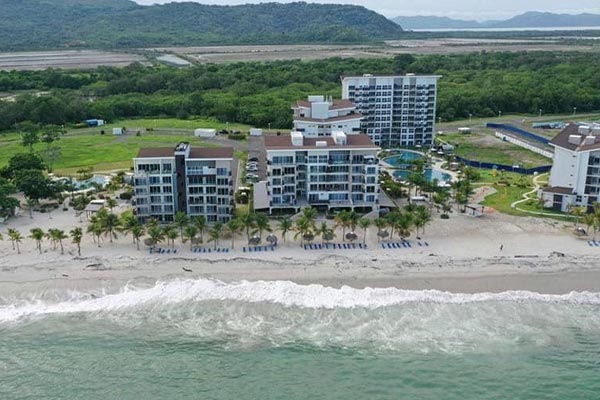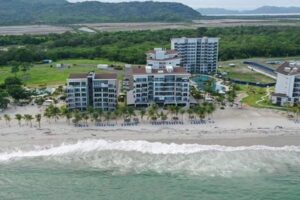 We've also seen flash alerts on bargain priced ocean-view homes in Nicaragua…luxury condos with discounts of $66,000 in the Algarve's most historic town…tropical villas in the pristine Costa Rican rainforest…as well as the chance to secure ocean-view lots—and double your money—in the Hamptons of South America, tropical villas in the pristine Costa Rican rainforest…and much more. Of course that's just a sample of what I brought to RETA in the past six months.
And when I think about what's on tap for the next six months, I'm very excited for members of our group.
Just next week I'm opening a deal in the hottest area of Playa del Carmen on the Riviera Maya. I've secured discounts in the range of $50,000 to $60,000 off the current retail price—and that's move-in or rental ready…
And that's just the beginning:
We're close to a landmark RETA-deal on the northern coast of the Yucatan…
In Europe, I'm working on a new deal in Spain on the Costa del Sol with the prospect of 50% discounts.
I've got new deals in the pipeline on the Algarve in Portugal, one of Europe's premier vacation destinations. We can buy on the edge of a historic town and close the beach at discount pricing.
The chance to invest in ocean-view lots at discounts of $40,000 to $50,000 in Costa Rica's idyllic Southern Zone.
And we're winding up what I think will be our best deal yet in Tulum on the Riviera Maya. This is a town where members are already sitting on incredible six figure gains. Our next deal is set to be incredible…
Tomorrow I'll send you a video with more details on how I see the rest of 2021 panning out. Our deal pipeline is stuffed…
To make sure you have the opportunity to get in on the action—and never miss a future RETA deal—upgrade your membership with this rare best-value offer, available for only 48 hours.
Your Daily Dream Home
Lassay-les-Châteaux, Mayenne, France
€46,000 ($56,052)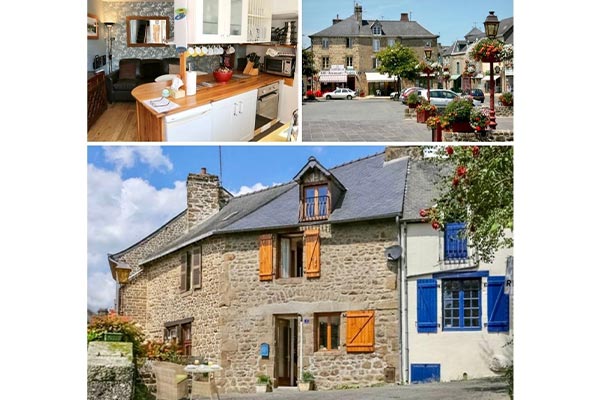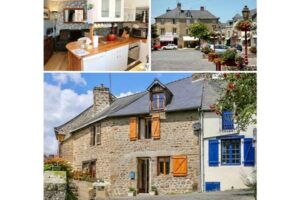 Located on the edge of the town of Lassay-les-Châteaux, in north-western France, is this one-bed, one-bath stone house. It would be perfect as a vacation home or for someone looking for a tranquil location in rural France. Though small, the combined kitchen/living area makes the most of the space available. It has private parking and space at the front of the house to sit and sip coffee or chat with the neighbors.
Remember, we don't make money from any listing shared here in the Your Daily Dream Home section. We have no dog in the fight. We're just sharing cool properties we've found.
I haven't visited this property or done due diligence on it. If you're interested in the listing, you should hire an attorney and do your own due diligence.
Get Your Free Real Estate Report Now
Sign up for our free daily Postcard e-letter and get a valuable free report on the The 5 Best Places to Buy Real Estate In 2023.
Related Articles
A Home in Wine Country from $96K
$118K Profit…a Stroll from the Beach