I have a friend from Rome who is a retired chef. He is passionate about food from every region of Italy and has a couple of food mottos he adheres to. One is: If you want to know where tourists eat, ask a tourist. If you want to know where the locals eat, well…ask a local. (Makes sense, right?) He never checks a guidebook when looking for somewhere to eat in a new destination. He asks the baristas or the people on the street. His second food truth is this: You don't eat well in the tourist cities. In his opinion, things get "watered down" and chefs in Rome, Florence, and Venice will follow trends. Whereas in the small towns and countryside, they adhere more closely to authentic, traditional dishes, and use local produce.
So with these points in mind, here are four destinations where you are sure to find an authentic taste of Italy.
1. Parma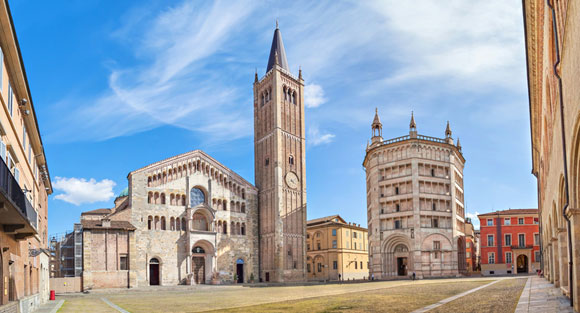 Parma is considered the country's epicenter of cuisine. The town is a Mecca for foodies– its name is synonymous with two supreme Italian food products—Parmigiano cheese and Prosciutto di Parma. Parmigiano Reggiano is the king of grating cheeses, used to top pasta dishes far and wide, but it can also be paired with a good glass of wine. The wheels are aged for a minimum of 12 months before heading off to markets around the world.
The left-over whey from the cheese process is fed to the pigs that are destined to become the prized Prosciutto di Parma, which gives the ham its distinctive creamy flavor. A combination of salt, mountain air, and about 10 to 12 months of curing time produces a delicate, delicious meat.
Just down the road from Parma is the town of Modena, where true balsamic vinegar—Aceto Balsamico Tradizionale di Modena—is produced. The real-deal balsamic vinegar is aged for years in wooden barrels and can cost upwards from $200 for a small bottle.
There are plenty of producers who open their doors to demonstrate the process and let you taste the products.
2. Torino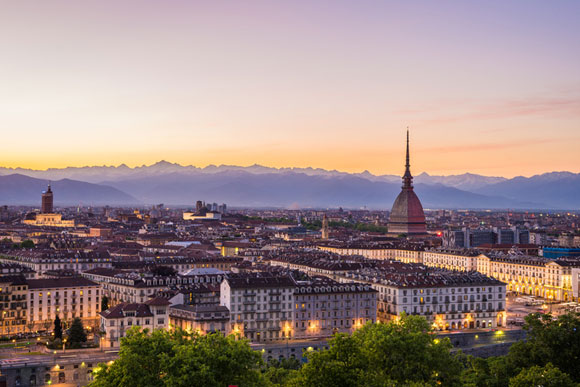 Torino was the royal seat of the Savoy dynasty, and the regal tastes of the French court are reflected in the region's rich dishes. Piemont, the region in which Torino resides, is a cultural crossroads that brings together influences from France, Switzerland, and Italy. Here the cuisine is a melding of noble tastes and peasant ingenuity, with alpine heartiness.
Known for its French-style fondues and meats stewed in fine Barolo wine, you're more likely to find risotto or polenta, or even potato dumplings, than pasta. Truffles accent many dishes, and chocolate is one of the area's gifts, including that delectable combination of chocolate-hazelnut called Gianduja. It's no coincidence that Ferrero, the company that brought Nutella to the world, is headquartered here.
This is also the home to the flagship of Eataly, a gastronomic theme park with restaurants, a marketplace, a coffee house, and food-oriented workshops and cooking classes. Eataly markets can now be found throughout Italy, as well as in the U.S., Germany, Japan, and Brazil.
Some of Italy's most noted wines are produced in the area, including Barolo, Barbaresco, Barbera, and Asti Spumante. You can also find artisanal distilleries that make gin and vermouth, as well as celebrated cheesemakers.
3. Puglia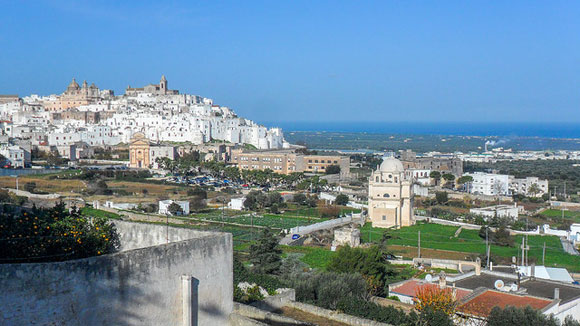 Puglia is Italy's vast farmland, which produces tons of tomatoes, vats of vino, and tanker-loads of olive oil. Great expanses of billowing wheat fields provide the hard durum flour sent all over Italy to make pasta and bread. (The bread of Altamura is famous throughout Italy.) Puglia grows every fruit and vegetable under the intense southern sun, and brilliantly uses them all in its regional cuisine.
The food of Puglia embodies the Mediterranean diet at its best, focusing on super-fresh seafood, vegetables and legumes, and handmade pasta (made without egg). They've elevated "humble" fare to its highest level, delicious because of its simplicity. Pasta with chickpeas sounds "ho-hum" but is a revelation when you taste it, as is the pasta with rapini greens, bursting with garden-fresh flavor. Fish is cooked in a myriad of delectable ways. Meat, when you find it, is served in smaller portions, like the tasty nuggets of the Valle d'Itria area called bombette (little bombs). They're small pieces stuffed with slivers of cheese or prosciutto, rolled up, and grilled.
Puglia is also Italy's leading producer of olive oil, with 33% of the country's stock coming from here. Wine is also produced in great quantities, particularly Negroamaro and Primitivo.

4. Naples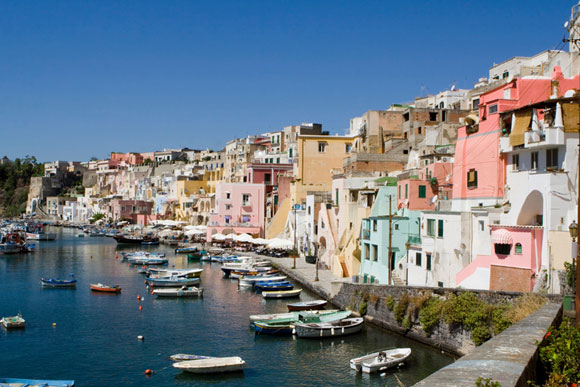 Gorgeous and gritty, historic and hectic, all at the same time, Naples rims the glittering gulf on the Mediterranean Sea and sits in the shadow of Mount Vesuvius. Once the throne of the Kingdom of Naples, it's home to three royal palaces, three distinct castles, and a vibrant street scene.
Neapolitan cuisine is renowned for its delectable dishes. The area's natural bounty of produce and the Neapolitans' unbridled creativity gave birth to a gastronomic greatness that is celebrated and recreated the world over. In fact, the quintessential Italian dishes that we are all familiar with came from Naples. Mozzarella is produced in the Campania region, and used in many dishes. Spaghetti with clams, braciole (thin meat roll-ups stuffed with herbs and simmered in tomato sauce), baked pasta swathed in tomato sauce with silky ricotta cheese, studded with nuggets of mozzarella. Add the flavorful fried peppers, stuffed calzones, timpani, and fresh fish specialties like acqua pazza (crazy water), and you can see why foodies, myself included, love visiting this city.
Then there's the pizza—which is said to have been invented here. Real Neapolitan pizza is cooked in wood-fired ovens and uses local tomatoes, fresh mozzarella di bufala (from water buffalo milk), and the dough is kneaded and shaped by hand. It really is something special when you eat it hot out of that wood-burning oven on a bustling Neapolitan street.
The coffee is also heralded as the best in the country—a smoother more-refined flavor than you can find in other places. The wine is world class, though often overlooked by the experts. Try the Falanghina, the Lacryma Christi, Greco di Tufo, or the Fiano and you'll never want a watery-tasting Pinot Grigio again!

Related Articles
Move to Italy and Enjoy La Dolce Vita (the Sweet Life)
Where is Italy on a Map of the World?