With a vast array of dining options, good transport networks, amenities, a culture-rich lifestyle, and lots of entertainment options, it is not surprising that capital cities are a tempting proposition for expats. But they can be affordable, too.
Read on to discover five capital cities where a couple can retire on less than $37,000 a year—in Europe, Latin America, and Southeast Asia.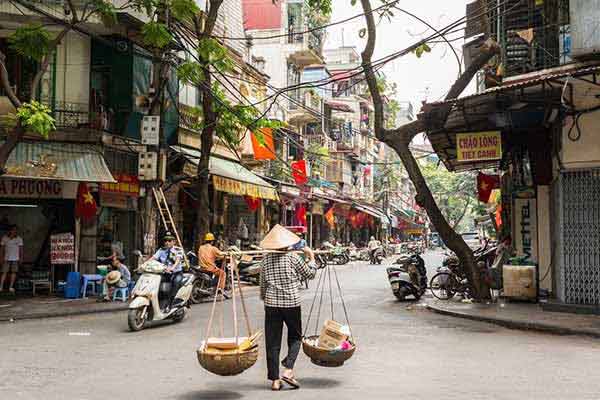 Hanoi, Vietnam's capital city, is known for its French colonial architecture and rich culture with Southeast Asian, Chinese, and French influences. A beautiful place of parks and lakes, Hanoi has maintained its traditional culture and charm while still being a modern city.
It's a delightfully livable city—for every glitzy mall, there's an incense-filled temple nearby and cultural influences of the past are still part of the modern-day fabric, from revered Confucian monuments to trendy French restaurants. The hot summers, chilly winters, and near-perfect spring and fall weather are an added benefit.
This burgeoning, bustling city is the political hub of the country, as well as the cultural and historical center.
Life in Hanoi is never boring. Hidden temples and ancient pagodas are interspersed between grand French-styled mansions, pretty lakes, and shady parks. Vietnamese people can be irrepressibly curious and are quick to welcome foreigners into their homes and their hearts. The energetic nature of Hanoi's neighborhoods makes it an exciting city to explore. Life is anything but predictable, and every day is an adventure.
IL Vietnam Correspondent Wendy Justice says, "Every month, we'll get a knock on our gate from the ladies collecting our water and internet charges…we don't share much common language, but we always laugh together and do our best to communicate. Our water bill seldom exceeds $2 and our high-speed, fiber-optic internet costs just $11 per month."
Hanoi has one of the lowest costs of living of any major city in Southeast Asia. A couple can live a comfortable lifestyle in Hanoi on a budget of $905 per month or less—$10,860 a year.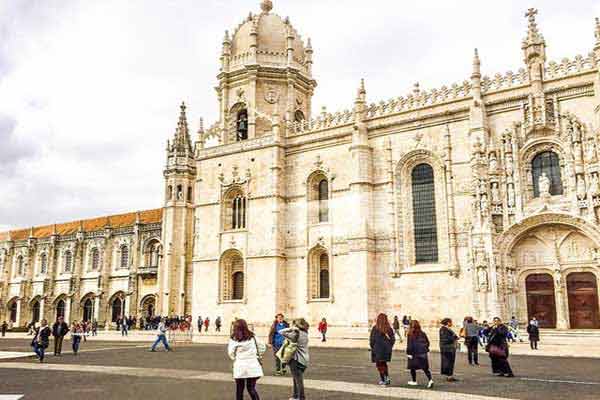 Portugal, the westernmost country on mainland Europe's Iberian Peninsula, is a rising star on Europe's retirement map. It's capital, Lisbon—home to half a million people—is a gracious city; a place where you can enjoy history, romance, astonishing hospitality, and a seaside location to boot.
If you're budget-conscious, take heart. Lisbon is also a place where you can enjoy a European lifestyle at Latin American prices.
Expats Molly Ashby and her husband, Gerry, have lived in Lisbon since 2013. The Ashby's dine out often, for instance, eating at the Campo de Ourique market means a full meal with wine for about $12.
Molly says, "We love the European lifestyle. While there are many options for food, clothing, housing, and so on, there's not the excessive sense of consumerism we found in the States. Our lives have become uncomplicated."
With all the amenities of a capital at hand—museums and performance spaces, restaurants and nightlife, an international airport—it's an amazingly reasonable place, one of the most affordable capitals in Western Europe. A couple can live well here for $3,065 a month—$36,780 a year.
Panama City, Panama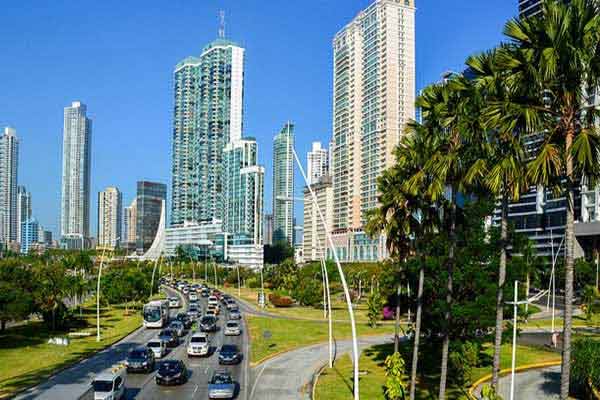 The cosmopolitan capital, Panama City, is a true First World city in Central America, bordered by the Pacific Ocean. The modern Pan-American Highway runs the breadth of the country, making travel easy. Panama City has a remarkable number of restaurants, park areas, a pretty waterfront, and a UNESCO World Heritage historic district.
Panama offers a very comfortable retirement solution, in part because the nation is much more developed than most visitors expect. Many are shocked by the modernity of Panama and the clusters of skyscrapers that define Panama City's skyline. All of the amenities one could wish for are readily available.
For expats from the U.S., Panama is also convenient because the currency is the U.S. dollar. No matter where you're from, you're likely to appreciate the fact that there are many English speakers in Panama, especially among the well-trained medical community. The hub that is Tocumen International Airport makes it easy to fly from Panama to nearly anywhere in the world…often with no layovers.
Deborah Jenkin and her husband, Ricardo, have lived in Panama City since August 2017. They say, "Even weekend jaunts out of town are affordable. With our retiree discounts, the bus rides will only cost us $3 to $4 per person,"
A couple can live a comfortable retirement, renting a two-bedroom apartment in a central area for $1,765 a month—$21,180 a year. But a couple could live an even better, more luxurious retirement on $2,890—$34,680 a year.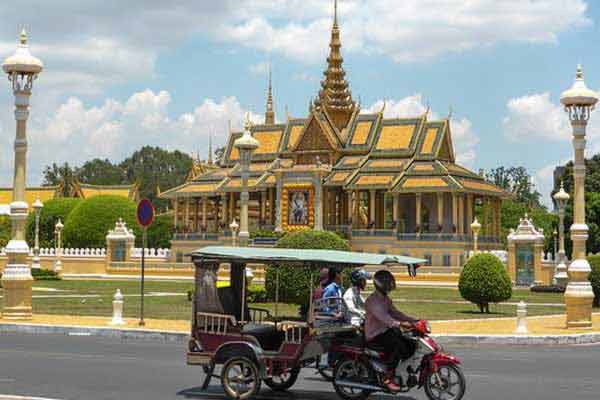 Once famed as the "Pearl of Asia," the Cambodian capital, Phnom Penh, has lots to offer expats—a stunningly low cost of living, bustling markets, and a thriving food scene, set to a backdrop of colonial French architecture and temples.
Attracted by its beauty, people's warmth, and affordability, retirees living in Phnom Penh can afford indulgences out of reach at home, like a house keeper
Ryan Preston from San Jose California, who now lies in Phnom Penh says, "Everything, and I mean everything, is affordable. I didn't know what luxury was before coming here. My refrigerator is full of organic fruit, French wine and cheese, Australian lamb, Belgian chocolates…and you know what? I can buy whatever I want and still spend under $75 a week."
A retired couple can enjoy a good life here on $1,837 a month, or $22,044 a year.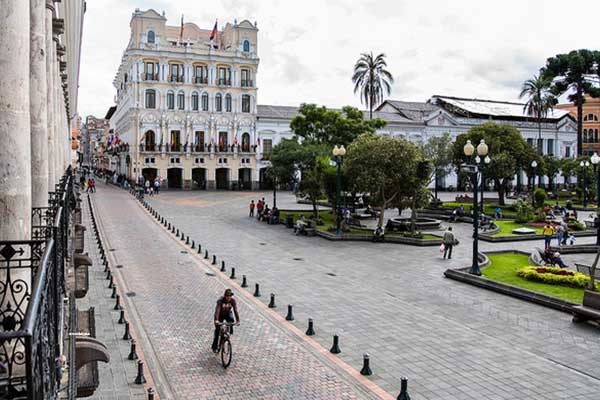 Located high in the Andes mountains at 9,350 feet, Quito is one of the highest capital cities in the world. It is also one of the most dramatically situated, hemmed in by encircling peaks and volcanoes.
Today's Quito is a world-class metropolis with happy surprises tucked into many corners like an international airport that's just a few years old. It's also a nature lover's delight with easy access to waterfalls, beaches, the Amazon jungle, and mountains just a few hours away.
Although many expats live in the city center, the recent trend is towards living in the lower suburban valleys to the east and south. Bear in mind that Quito is ringed by Andean peaks, so many properties enjoy spectacular views. Quito's attractive suburbs are popular with upper- and middle-class Ecuadorians as well as expats.
From museums to architecture, and art to theatre, it has everything you would expect to find in any big city just at a fraction of what it does in North America. A monthly budget for a couple in Quito would run from $1,650 to $1,825—a yearly total of $19,800 to $21,900.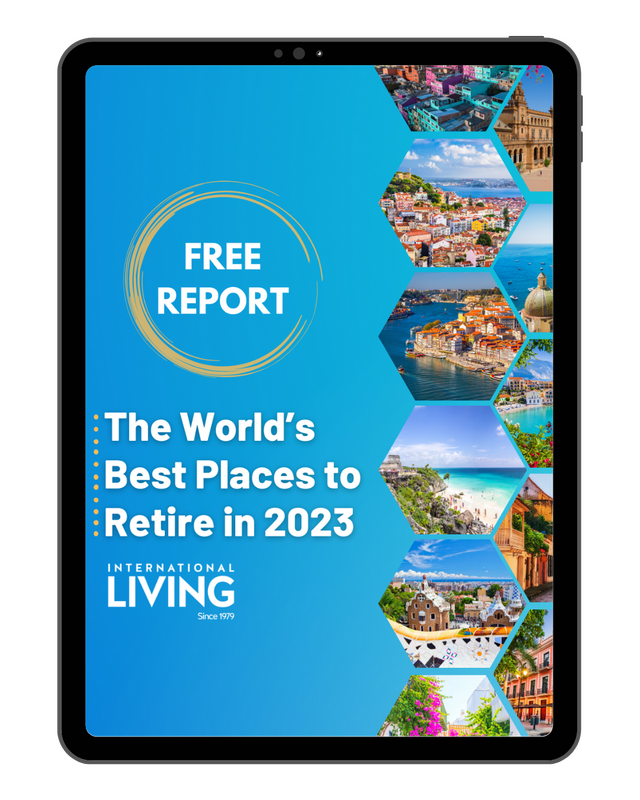 Get Your Free Report on the World's Best Places to Retire:
Learn more about the best places in the world to retire in our daily postcard e-letter.
Simply enter your email address below to sign up for our free daily postcards and we'll also send you a FREE report on The World's Top 10 Retirement Havens, plus access to over 10 more free reports. Our gift to you, on our favorite destinations.
Related Articles
10 Ways to Make Money Online in Retirement
5 Breathtaking Spots to Retire In