Castles…
There's just something magical about them—about their beauty, their strength, the ancient history we can all imagine within their walls. For me, they're one of the big draws of Europe and one of the reasons I keep taking trains to small Swiss towns and cycling along back roads in the French countryside and hiking up Croatian hills to tumbledown ruins.
In case you, like me, adore castles, here are a few you might not yet have heard of…and that happen to be some of my favorites…
1. Azay-le-Rideau, France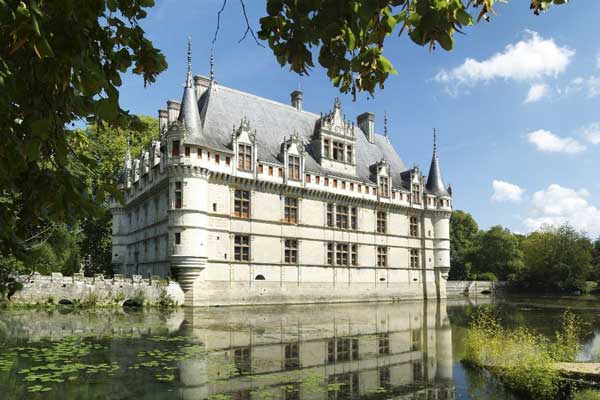 Built on an island in the Indre River, this perfectly preserved castle dates back to the 16th century and sits at the heart of a sprawling landscaped park added in the 19th century.
But even before that, the castle existed—just in a different form. A fortress was built as early as the 12th century and burned down in a siege in the 1400s.
Today, it's considered one of the foremost examples of French renaissance architecture. Entrance is €10.50 ($12.11) on most days and free on the first Sunday of the month November through March.
2. Thun Castle, Switzerland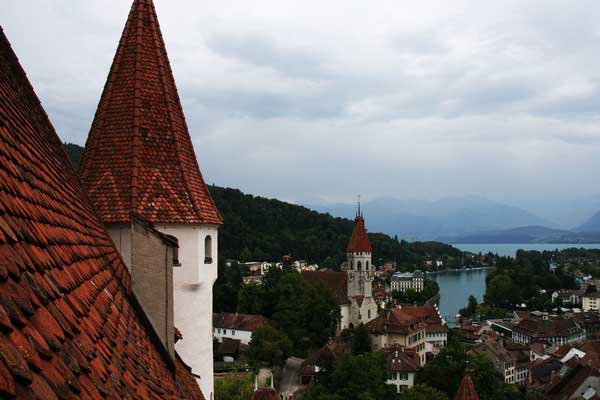 Built in the 12th century on top of a hill overlooking the blue expanse of Lake Thun and the Alps ranged around it, these days Thun Castle is a museum and a Swiss heritage site. Inside, you'll find old black and white photos from the town, artifacts from the region, and views from the tops of the towers that will take your breath away.
Adult admission is about $10.
3. Castle Clisson, France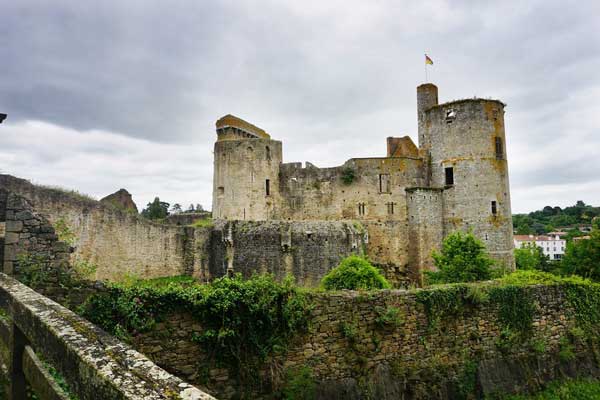 Once home to notorious female pirate Jeanne de Clisson (who is now said by some to haunt the place), this Medieval castle has been built and rebuilt, expanded and abandoned over the centuries. In the 17th century, the castle was burned and fell into ruin until an artist took notice and purchased the castle in the early 1800s. The ruins have since been restored and preserved and these days it costs just €3 ($3.46) to explore the grounds, towers, and remaining chambers.
4. Castle Bled, Slovenia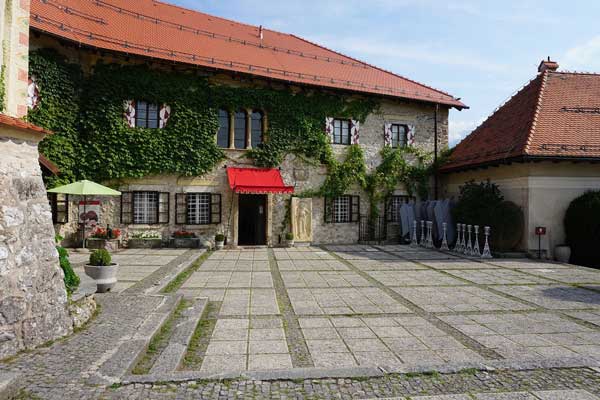 Perched atop a cliff overlooking Slovenia's only island (a tiny, legendary place in the center of a beautiful Alpine lake), Bled Castle is Slovenia's oldest castle, first mentioned in 1011.
Expect a drawbridge, moat and interior chapel—and sweeping views from the upper courtyard over the lake. There's also a fancy restaurant in the courtyard (below) and a little café for those who don't want a full meal.
Adult admission is €11 ($12.68).
5. Sully-Sur-Loire, France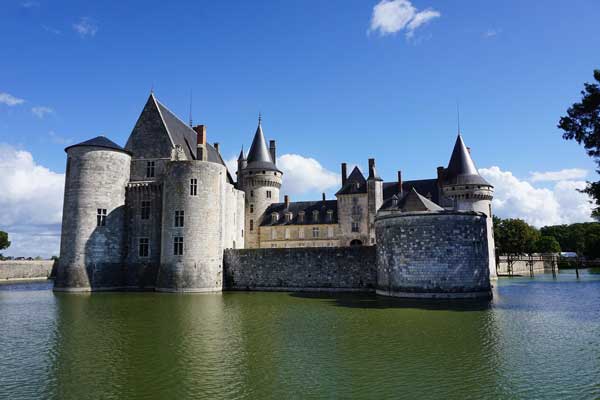 Built to control one of the few places that the mighty Loire River could be forded, this castle on the water is a collection of rounded towers and pointed turrets. It hosts a classical music festival each June and is known for its collection of tapestries.
Admission is €8 ($9.22) per adult without a guide and €10 ($11.50) with one.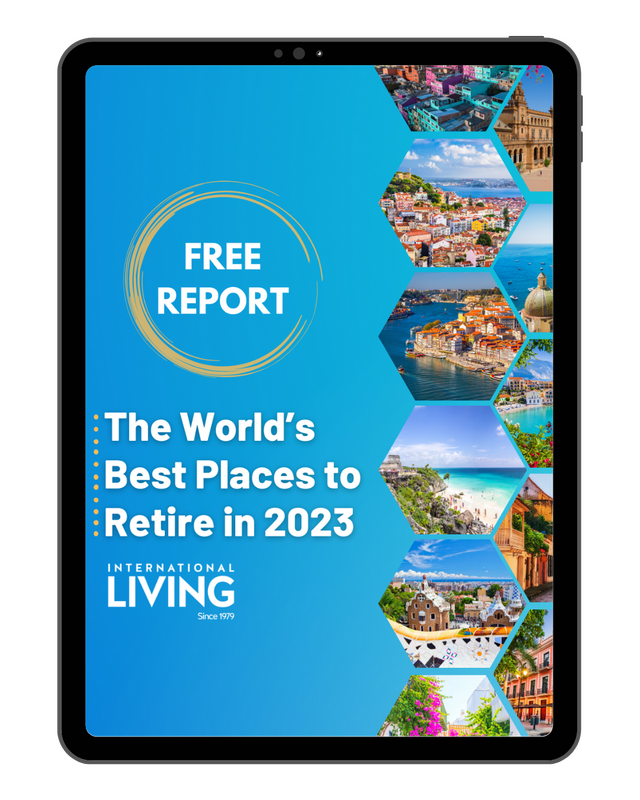 Get Your Free Report on the World's Best Places to Retire:
Learn more about the best places in the world to retire in our daily postcard e-letter.
Simply enter your email address below to sign up for our free daily postcards and we'll also send you a FREE report on The World's Top 10 Retirement Havens, plus access to over 10 more free reports. Our gift to you, on our favorite destinations.
Related Articles
5 Things Expats Say About Moving Abroad That Will Surprise You
5 Places in Europe Where You Can Retire on $35,000 a Year
Europe's Top 5 Affordable Retirement Havens
Upcoming Conferences
The Only 2023 Fast Track Costa Rica Conference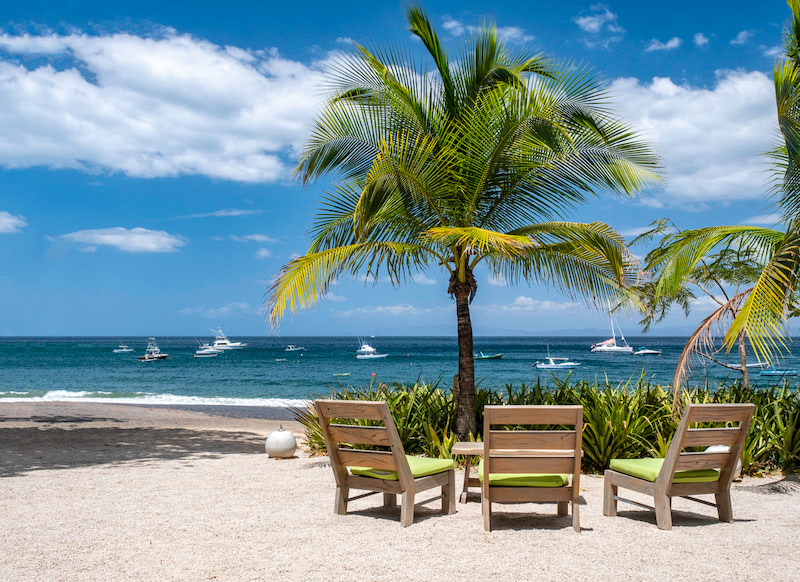 If your dream retirement involves stunning beaches… lush green mountains… a perfect year-round climate… first-rate healthcare… incredible value for money (a couple can live well on $2,109 a month—including rent!)...
Join our Costa Rica experts and expats in June and discover true Pura Vida.
REGISTER NOW, SEATS LIMITED: EARLY BIRD DISCOUNT HERE
---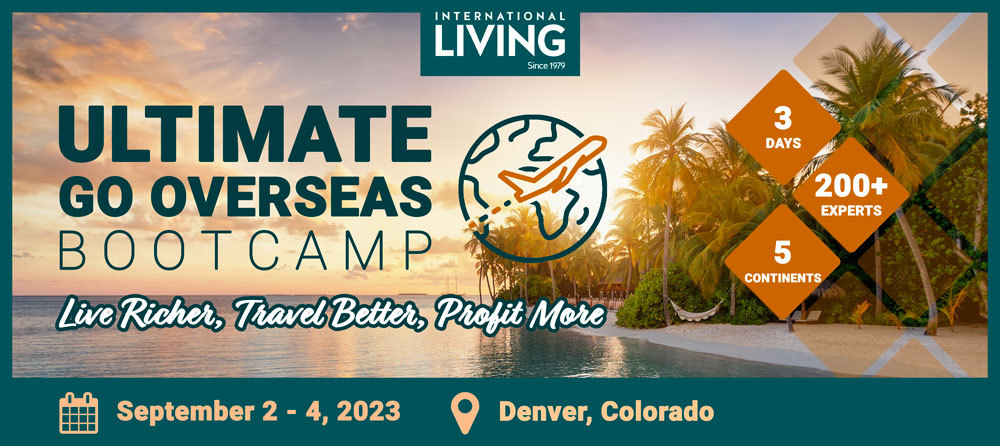 Most Popular Products