I awake to small lizards trilling in the early morning light. Their voices sound like softly trickling water as they greet each other and the new day. As I make my morning pot of tea, emerald hummingbirds shimmer past on their way to collect their nectar breakfast from huge spikes of deep orange heliconia flowers.
This is how my days start now. A peaceful symphony in a quiet garden on a Caribbean island.
My old life, long days of loud alarms and being a first responder running fire drills daily in the Navy, is over. I love my new life and am thankful for my little slice of heaven on Cozumel Island off the Yucatán Peninsula in Mexico. No more sweating, adrenaline pumping, running around ships. Here, now, I can relax.
Making the move overseas was one of the best decisions I ever made. Now, I am living the life I always wanted. A life of freedom, sunshine, and some of the clearest Caribbean waters you have ever seen.
Like a siren calling me, my morning snorkel awaits a 10-minute walk from my lovely apartment. When you dive in, the water is so clear it's as if you're holding a magnifying glass underwater. The brightly-colored scales on every fish are clear as day and, on the reefs just offshore, swaying sea fans, anemones, and sunken statues await.
My spacious one-bedroom apartment with a king-sized bed I get lost in nightly, I've affectionately nicknamed 'my sanctuary'. Nestled on a quiet street, in the best—and safest—neighborhood on Cozumel, Corpus Christi, it costs me just $380 a month.
Here, I can live in a tropical paradise surrounded by bejeweled hummingbirds in one of the most desired dive destinations in the world for a third of the price of what it cost me back home.
Cozumel is a tourist town so there is plenty to do. Although I'm still learning Spanish, getting around is easy because a lot of locals speak English. The food is amazing and eating out is cheap. A $5 breakfast will have you so full you are waddling out when you are done. A belly full of omelet, eggs el gusto (how you like them), or sweet breakfasts like pancakes or French toast accompanied by as many refills of tea or coffee as you can drink, is the perfect way to fuel up for a day's exploring.
I first made up my mind to change my life after a friend sent me an International Living postcard which made me realize it was possible. It was possible to live a 'dream life' that I never in a million years thought I would be able to afford. Never before did it occur to me that I could actually live in another country, enriching my life with colorful cultures, art, music, nature, and amazing food.
I thought this life was for rich people who had money to burn. Turns out, I was wrong.
Now, I am a Mexican resident. I live full-time on Cozumel, and spend my days writing, taking photos, eating out with friends, and swimming in the amazingly clear Caribbean waters. I wouldn't have it any other way. It has enriched my life, my creativity, and my soul. It could do the same for you…
Get Your Free Mexico Report Here:
Learn more about Mexico and other countries in our daily postcard e-letter. Simply enter your email address below and we'll send you a free special report - Why Millions of Americans Are Moving to Mexico.
This special guide covers real estate, retirement and more in Mexico and is yours free when you sign up for our postcards below.
Related Articles
5 Best Caribbean Islands to Live On… and 2 to Avoid
12 Best Destinations to Retire on Mexico's Caribbean Coast
A Complete List of Islands in The Caribbean
Upcoming Conferences
The Only 2023 Fast Track Costa Rica Conference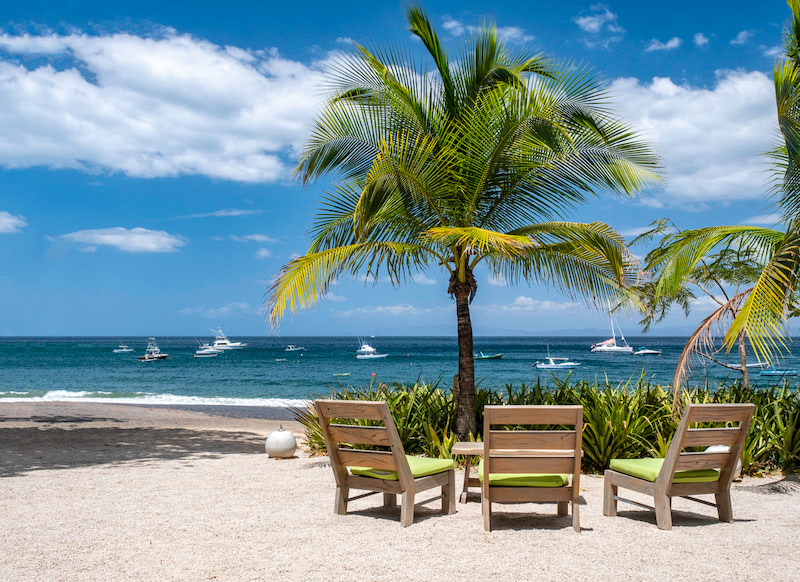 If your dream retirement involves stunning beaches… lush green mountains… a perfect year-round climate… first-rate healthcare… incredible value for money (a couple can live well on $2,109 a month—including rent!)...
Join our Costa Rica experts and expats in June and discover true Pura Vida.
REGISTER NOW, SEATS LIMITED: EARLY BIRD DISCOUNT HERE
---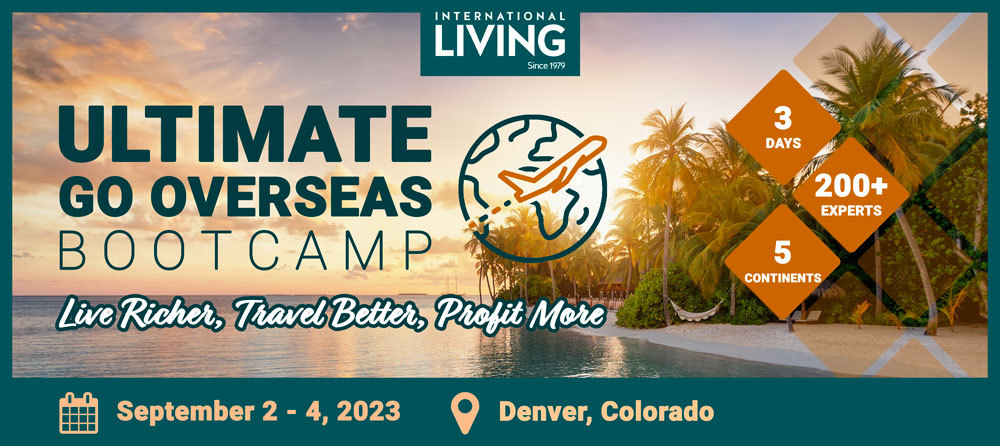 Most Popular Products
Popular Articles You May Also Like