While there are a range of resources available on how to learn Spanish, most are geared toward teenagers or college students. Warren Hardy has been developing and fine-tuning his system for over 20 years—specifically with baby boomers in mind. He says that anyone, no matter what your age, can learn, and it can be fun and easy too.
While it's not necessary to know Spanish (or any other language) before taking the plunge to travel or live in a different country, there are some definite benefits to getting a handle on the local language. Many of the world's best retirement destinations are Spanish speaking countries, including in Spain, Costa Rica, Ecuador, Peru, and Mexico.
Join Warren for a simple class in Spanish below:
The very best way to enjoy the culture of any country is by being able to speak the language. If you're contemplating a move to a Spanish-speaking country, you must start with planning on how to learn Spanish. You don't have to be fluent. You don't need to be perfect every single time. But you do need to master a few basics.
Beyond being able to order another cerveza (beer) and ask where the bathrooms are (and those are important, of course) you might want to be able to talk to the locals…to ask for directions and get to the places you want to visit, to go about your daily errands and generally make yourself understood.
Why should you learn Spanish? Because you never know where it will take you. Not only is this important for your comfort but it will greatly enrich your experience traveling or living abroad. And it will earn you a great deal of respect from your local friends and neighbors.
Here are three very different experiences from expats learning Spanish abroad.
Adventures and Feeling Younger Learning Spanish Overseas
By Michael Sump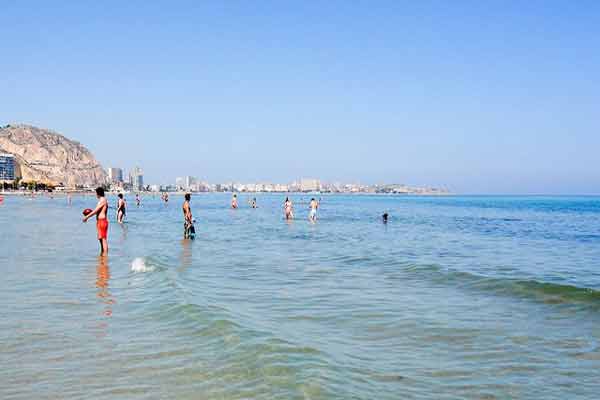 When my wife, Suzanne, and I retired, we loved the free time, but we found filling it with something meaningful a bit tricky. We wanted to tackle new goals and new activities and avoid flabby waistlines and flabbier minds. We were determined to make the most of our time.
We started by exploring the United States in a small RV. We visited most of the national parks and stayed active by biking and hiking. Along the way, we discovered that we didn't need as much stuff as we owned, that a more minimal life was liberating, and that we no longer wanted our house of 25 years. This was followed by the "Great Purge," as we spent a year downsizing and selling the house.
After two years as full-time nomads, we realized—in the time it takes to blow an engine—that it was time to try something new.
We had circled the globe dozens of times in our work lives, but we had never crossed the equator into the southern hemisphere. So we decided to explore South America. But we wanted to pick up enough Spanish, so we could ask for directions to the bathrooms, order a beer, or give an address to a taxi driver.
For the last four years, we have been Spanish students on the move. We've spent time in 12 countries in Latin America and have found the people to be warm, friendly, and welcoming. Our travels have been a blast, but the schools and their contacts have lent structure to our voyage of discovery.
With some Spanish skills, your world will expand, your competence will increase, and you can choose whom to hire and how you will travel. On our first trip to South America, we visited Peru, Ecuador, Argentina, and Chile.
Going back to school in your 50s and 60s is an enlivening experience. It's a wonderful way to meet young, energetic people. Their "my whole life is ahead of me" enthusiasm can extend to those of us whose lives are mostly behind us. Shouldn't life be as exciting and full of possibilities for jubilados (retirees) as for the jóvenes (young people)? Our studies have made us feel younger and more mentally healthy.
Thanks to the schools we've attended, we have friends all over the world. We watched a fellow student sing in the Lima Opera Fest, and we'll soon head to Bogotá to see a classmate's newborn son.
There are also immediate advantages. You'll have better access to local knowledge and services. A few bucks go a long way with a local seamstress, cobbler, or artisan, if you can describe what you want.
Travel can be tough on luggage and on shoes; locals can repair them for a few dollars. It's much cheaper than back home.
You also have a way to handle emergencies: the doctor, a dentist.
When my tooth became infected in Chile, I was able to talk to the dentist about what was wrong and what we could try before submitting to an expensive treatment.
We started our language journey with five months in Costa Rica in 2014. We chose Costa Rica because it welcomes U.S. citizens and was close to home. We used Heredia, just outside San José, as our base for exploring the rest of the country, and we attended a highly ranked school (see sidebar).
We couldn't have chosen a better place to start. Costa Rica is small and one can get from the Pacific to the Caribbean coasts in a day, or stop in the middle to explore the mountains, volcanos, and wildlife of the highlands. We also made trips to adjacent Nicaragua and Panama. Our immersion into the language was enhanced by two "home stays," where our Mama Ticas kept things lively and introduced us to traditional foods and the tico culture.
The next year, we headed to South America. On our first stop, we fell in love with a school in Peru's capital, Lima. It has become our "home school." The teachers are talented and eager, and it's located in an unbelievably beautiful place. Miraflores is a suburb of Lima that sits atop a tall cliff over the Pacific Ocean. A malecón (promenade) 300 feet above the sea winds through a string of parks for six miles along the coast.
Miraflores is both clean and safe. We are comfortable walking around, even at midnight.
We spent the next seven months exploring, including vacations to Easter Island, the Galápagos, and Tierra del Fuego. In the Galápagos Islands, you have such amazing access to sea lions, penguins, blue-footed boobies, and tortoises, that it's easy to forget they are wild.
But what we enjoy most is being able to experience a city beyond the tourist route. We rent a local apartment, we shop in the local markets, we explore local venues. We walk everywhere, and we both weigh considerably less than when we started this adventure.
After South America, we headed to Europe (including three months in Spain). We found the Spanish of the motherland somewhat different, but we had enough basic vocabulary to get around. We spent the rest of 2016 traveling around non-Spanish-speaking parts of Europe.
Our next trip was to Mexico. To knock off some rust, we hired tutors (another useful approach) in Mexico City. After a month, we went to Guanajuato. This is a gem of a college town, surrounded by steep hills that any hiker would enjoy. We spent six months wandering around Mexico and even took a three-week journey into Cuba.
In Cuba, Spanish was crucial, because very few people speak English. It enabled us to work directly with providers, rather than having to rely on a costly, government-structured tour. Best of all, we were able to find out what the Cubans really think. They are incredible people who've experienced great hardships. They're careful about what they say but will loosen up over a shot of rum and a Cuban cigar.
After a short visit to the States, we are now back in Peru. We're meeting interesting people of all ages and catching up with old friends. One of our friends owns a leather workshop and is making me two hand-tooled belts, all leather, and better than any I've ever owned. I saw the tanned hide being cut and watched the workman handstamp the leather, using tools made from old automobile valve lifters. It's costing me just $3.
We'll be down here for another six months. This time, if we do our homework and keep practicing, we may cross the line into feeling truly bilingual.
The Challenges and Joys of Learning Spanish
By Janette Sullivan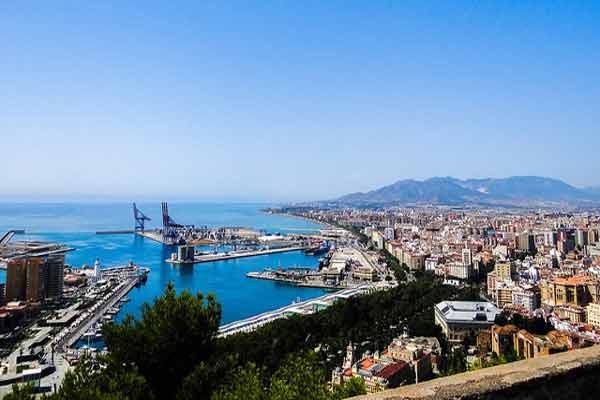 When I moved to Ecuador almost four years ago, I did not speak a word of Spanish. Well, I could say "good morning," "good afternoon" and "good evening," but that was pretty much the extent of it. I had decided before I moved that learning Spanish was very important to me, in order to better integrate into the culture here.
Ten days after I arrived, I enrolled in a fairly intensive Spanish immersion program. It was three days a week, four hours a day—no English allowed. I'm not going to sugar coat it…it was a challenge. There was a lot of charades going on for the first few weeks. But honestly, I think all those charades made the words stick better.
I had heard from someone that there was a young lady who worked in a local store that wanted to learn English. So I thought what a great way to improve my Spanish. I can teach her English, and practice my Spanish. We met in her store a few times a week, and then relocated to her house in the evenings. She was married with two little kids, so I learned a lot of little kid jargon. Before I knew it, I was joining her at her husband's basketball games, and spending time with the kids.
Learning Spanish was a big learning curve, but before I knew it I was able to communicate fairly well. I was able to shop, exchange pleasantries, and even argue if needed. I went to school on and off for the first year, using the time off to actually practice what I had learned in school. (Spanish classes run about $8 to $10 per hour for an individual lesson, and $6.50 to $8 for a group lesson.)
I did, however, have a few blunders. One day, I asked a contractor working at my house if he would like a "child" in his drink instead of "ice" (hijo vs hielo), and I was constantly asking for "Thursdays" instead of "eggs" (jueves vs juevos). Mostly I just got funny looks, realized that I said something wrong and tried to correct it.
After a year of Spanish classes, I decided to undertake a home-stay in order to practice my Spanish. I had met a family who lived outside the city of Cayambe, high in the mountains. They were a fairly poor farming family, but generous people. The dad and kids all worked or went to school during the day, so I spent most of my time with Carmita, the mom. Every morning we worked the cows, cleaned the guinea pig cages, and did other farm chores. The whole time we would be chatting away in Spanish. It was a very interesting experience and really did help me learn more Spanish.
I try to incorporate several techniques into learning. I often find that I just like to venture out on my own and find people to talk to in Spanish, whether it is on the bus or at a restaurant. Also, I often tune the TV or radio into Spanish to listen to in the background. But, most important is that I fortunately have friends who find learning the language a very important quality, and we are constantly encouraging each other, sometimes even writing our emails to each other in Spanish.
I feel so much more confident and happy now that I am able to communicate. Like with anything in life, there is always room for improvement, so after nearly four years, I have gone back to school again. I find now that since I understand the language better, everything that I am learning at school is clicking so much faster. This time around has become very rewarding for me, which in return keeps me motivated to continue working up that learning curve.
How This Expat Improved Her Spanish Skills Through Knitting
By Warren Hardy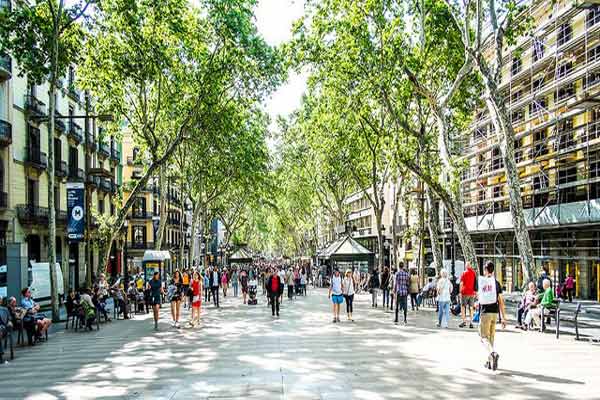 Margie is in her mid-60s and a retired school teacher from California. She is currently enjoying retirement in San Miguel de Allende, Mexico. One day she was in front of her house knitting when two local neighborhood girls walked by. She was used to greeting them in passing but today was different. The girls, about 12 years old, walked over to Margie and watched her as she knitted.
Margie didn't know the word for knitting in Spanish, so she said it in English and asked what it would be in Spanish. The girls told her (it's tejer = to knit) and she taught them the word knitting in English. The girls moved on.
A couple of days later the same girls passed the house once again and saw Margie. The girls wanted to see her knitting. Margie brought out her knitting and a couple of chairs and the girls looked on as Margie got to work with her needles. Margie saw that they wanted to learn to knit and the school teacher in her kicked in. She invited them to come back and she'd teach them to knit.
"I will never forget the excitement I felt getting ready for my first knitting class," Margie told me. "I got my materials together and when the girls arrived we sat down and went to work."
Margie says most of the lesson was show and tell but soon the girls were teaching her knitting words in Spanish. "I learned the word for knot, needle, and thread," she says. "And we went through all the colors. They learned the English words and I learned the Spanish ones."
Margie and the girls were both excited about their knitting/Spanish class and so they met again and this time the girls asked if they could invite their sisters. "The next class, there were five students," Margie says. "Each girl brought one of their sisters and even one of their brothers showed up."
Margie says as the lessons went on she was getting more comfortable with the Spanish terms.  Over a year later, Margie's knitting class has eight regular students. Not only is she learning Spanish, but she's also been "adopted" by the girls' families. "I'm invited to events with this family," she says. "This is something that I cherish and would never have imagined in my wildest dreams. My Spanish, even though improved, still needs a lot of work, but that said, I do speak fluent knitting."
Margie is not unique. Everyone can learn Spanish and as Margie's story shows, you never know where learning even just a few important words is going to take you. No matter how lousy you think your Spanish is, there is always an opportunity for new friends and new adventures.
Related Articles
The World's Best Places to Retire
Living Internationally: How to Enjoy a Roving Retirement
Going Solo: How and Where to Enjoy Life Abroad as a Single