One of the best places in the world to retire is Mexico
Are you considering retiring in some place warm and exotic without giving up life's conveniences? Then you should definitely consider retiring in Mexico. The U.S.'s southern neighbor consistently makes International Living's list of the 5 top countries to live in. Mexico boasts a great quality of life, natural beauty, modern infrastructure, and safety.
You should also consider retirement in Mexico because it offers you proximity to the United States, which in turn gives you more flexibility in making your retirement move. You could scout for property in Mexico during long weekends as you consider your move, and once you are here, you could drive back to the U.S. or Canada to spend holidays with your friends and family.
And because of great cellular coverage and widely available high-speed Internet, Mexico is also appealing to an increasing number of professionals and business people who semi-retire to Mexico while continuing to work and manage their companies…while sitting on a beach with a laptop.
Are you interested in retiring abroad? Yes | Not Sure Yet
Finding the Perfect Place to Retire in Mexico
When you make the decision to retire to Mexico, you must next think about your priorities as you consider a more specific retirement destination within the country. Fortunately, Mexico is such a diverse nation that you can have it all. You don't have to choose between water or mountains; here, you can have them both at the same time. And because of geographic diversity, you can also choose the climate to enjoy during your Mexican retirement: from hot and dry in the north, to hot and humid in the south, to spring-like temperatures all year round in parts of the Colonial Highlands.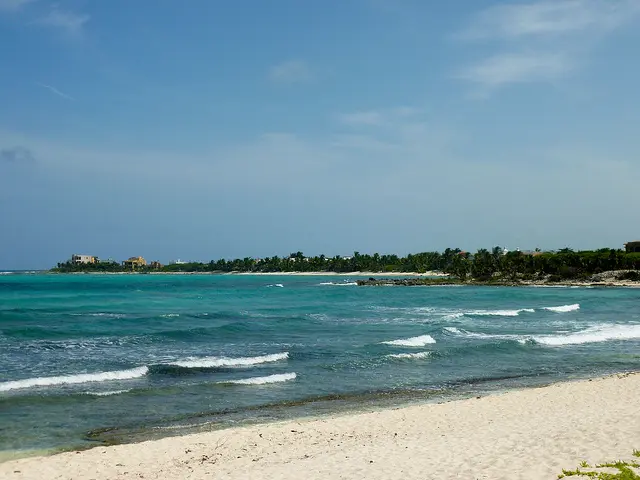 You can also own the home of your dreams in Mexico–for much less than it would cost you most anywhere in the U.S. or Canada. The real estate market offers endless possibilities for your retirement in Mexico: You can buy land and build the house you always wanted to own, you can buy a colonial gem and have fun restoring it to its original splendor, or you can opt for a modern home in the city, or a villa in a gated community. You can retire on the Mexican beachfront, on a golf course, on a lakeshore, or in the mountains. You can also retire in a condo or in a house, in the city or in the country — the possibilities are virtually limitless. In fact, you could even retire on a ranch with farm animals, if that's what your heart desires.
What to Do During Your Mexican Retirement
Whether your vision of the ideal retirement involves shopping, fishing, sunbathing, diving, biking, mountain climbing, parasailing, collecting crafts, visiting archaeological sites, partying, going to concerts, attending the theater, or fine dining, in Mexico you can engage in all these activities and many more.
Retiring in Mexico is still very affordable, and your money will buy you much more here than north of the border. When a dinner for two with a couple glasses of wine is only $35, a night at the movies costs less than $10, and a taxi ride across town is only a few bucks, you can really indulge yourself and enjoy the good life during your retirement in Mexico. And how about trying some new things, such as learning to dance salsa, mastering the secrets of Mexican cuisine, or exploring the rich history and culture of ancient Mayas and Aztecs? The possibilities are endless…
Retirement in Mexico opens up affordable Health Care
As you consider a retirement in Mexico, one of your primary concerns will probably be the availability, quality, and cost of health care in Mexico. Thankfully, Mexico's health care system is very good and often excellent. Many doctors and dentists have received training in the U.S. and/or Europe. Also, health care in Mexico is much more affordable than in the U.S.
3 Best Places to Retire in Mexico
Our IL Roving Latin America editor Jason Holland talks about the three top expat havens in Mexico and just why they are such great retirement options.
Common FAQ's About Retiring in Mexico
How much does it cost to retire in Mexico?
You can retire with a very comfortable lifestyle in Mexico—including the maid, a car for travel, and private health insurance—can come in at about $2,500 a month for a couple. You probably would have to pay twice this amount to have this lifestyle in the U.S.
Can I receive social security payments if I retire in Mexico?
Yes, as long as you are eligible for U.S. Social Security payments, you will be eligible to receive payments while living in Mexico.
Where do US Citizens Retire in Mexico?
It's varied. Generally Americans will avoid boarder towns when thinking of their retirement in Mexico. One of International Living's popular destinations is San Miguel De Allende.